Samsung Galaxy S23 deals and SIM-free prices including S23 Plus and Ultra
Check out the Galaxy S23 SIM-free pricing - we'll bring you all the deals right here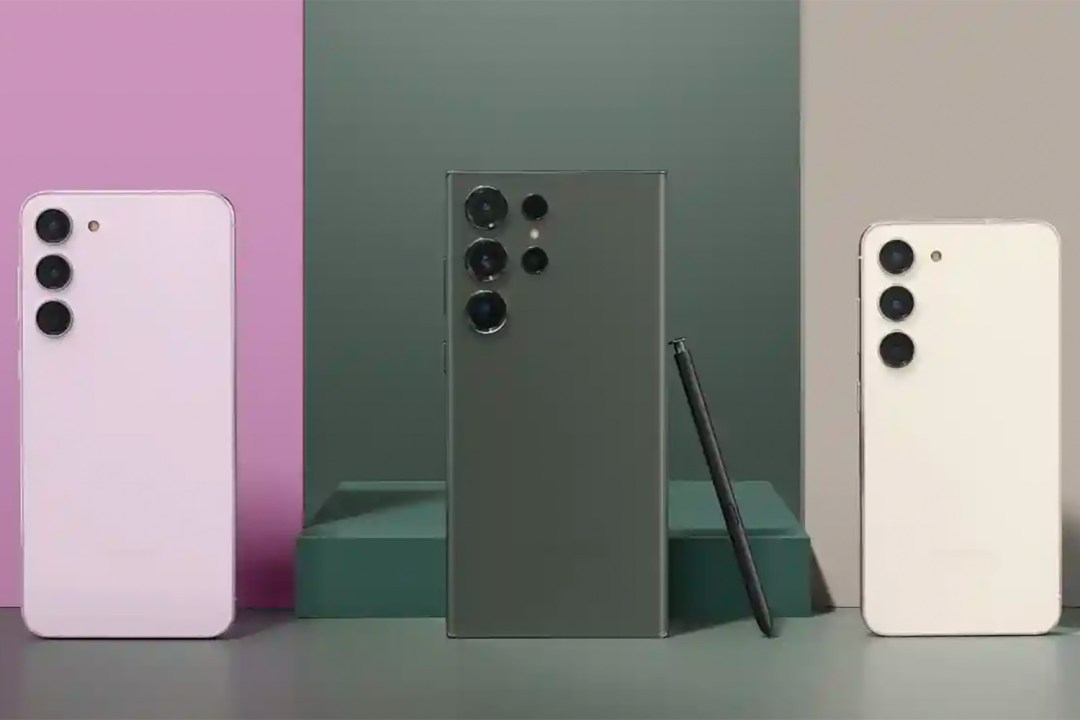 The Samsung Galaxy S23 release date is here. Here's our guide to the best Samsung Galaxy S23 deals as well as all the details about S23 SIM-free pricing. There is some bad news in the form of a price hike for many European buyers.
As in previous years, there are three handsets: the standard S23, the larger S23 Plus and the flagship S23 Ultra, which stands apart in terms of specs, styling and price.
The Galaxy S23 and S23 Plus are available to order now, SIM-free prices start at $860/£849 for the S23, and $1120/£1049 for the S23 Plus. Both have 6.1 and 6.6in screens respectively. Both have the same 2340×1080 resolution and AMOLED 120Hz adaptive displays.
The 6.8in Galaxy S23 Ultra has a subtly curved panel to go alongside its 200MP camera that can shoot 8K video Prices climb to $1380/£1399 for the 512GB model, and $1620/£1599 for 1TB of onboard storage.
Galaxy S23: The mainstream Galaxy handset gets a 6.1in AMOLED screen, with 2340×1080 resolution and 120Hz refresh rate. Power comes from a Qualcomm Snapdragon 8 Gen 2 CPU, with 8GB of RAM and either 128GB or 256GB of storage (expandable with microSD cards). The 3900mAh battery supports fast 25W wired charging and 10W wireless charging. There's also a trio of rear cameras: a 50MP main snapper, 12MP ultrawide and 10MP telephoto with 3x optical zoom plus a 12MP selfie cam up front.
Galaxy S23 Plus: The larger S23 Plus keeps its internals mostly the same as the standard phone, with a Snapdragon 8 Gen 2 CPU and 8GB of RAM. Storage steps up to 256GB or 512GB, and the battery grows to 4700mAh. It also charges at a faster 45W. The cameras stay the same, with a 50MP+12MP+10MP rear trio and 12MP up front. The display grows to 6.6in, but keeps the same 2340×1080 resolution and 120Hz refresh rate.
Galaxy S23 Ultra: The flagship S23 lands with a 6.8in, 3088×1440 resolution AMOLED, again with a 120Hz refresh rate. A Snapdragon 8 Gen 2 is paired with either 8GB or 12GB of RAM depending on the model, and storage options will include 256GB, 512GB and 1TB versions. It has an even larger 5000mAh battery with 45W wired charging and wireless charging (plus powershare). The biggest upgrades are to the rear camera, which sees a 200MP main sensor joined by a 12MP ultrawide, 10MP telephoto good for 3x optical zoom, and a second 10MP telephoto with a 10x optical zoom lens. A 12MP selfie cam appears on the front.
Plus: