Bowers & Wilkins PI7 review
The British hi-fi brand's debut true wireless earphones are an audiophile's dream with added Bluetooth smarts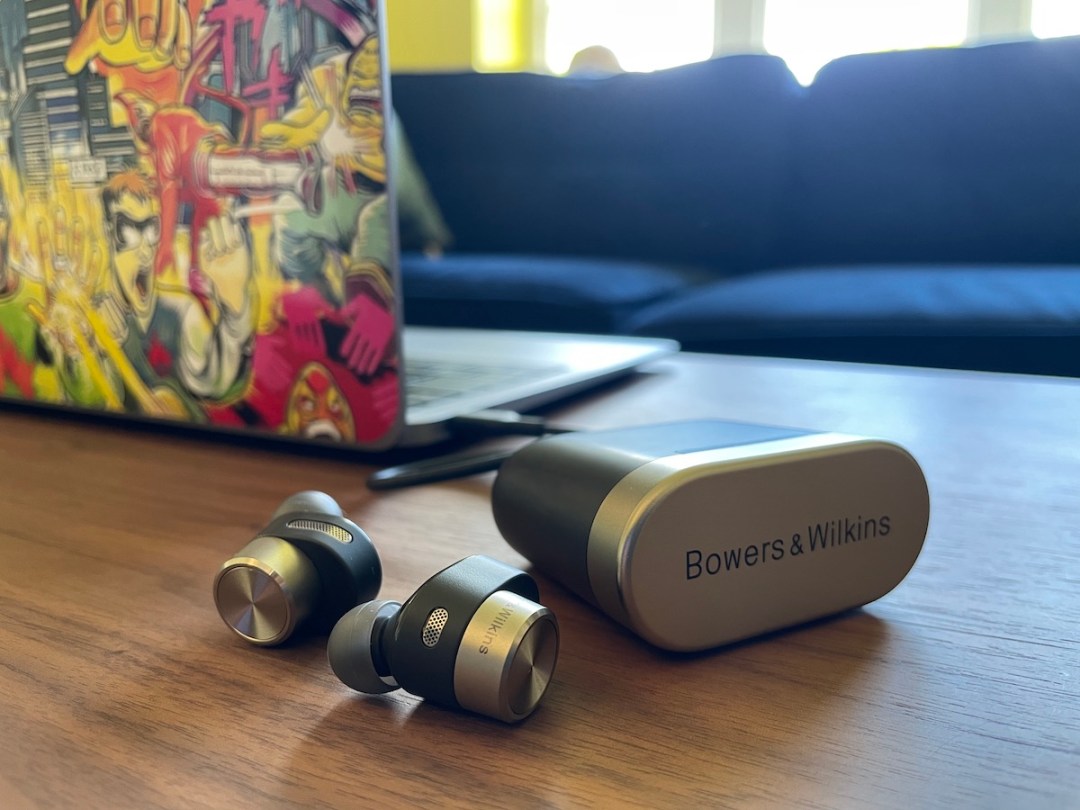 The Bowers & Wilkins PI7 join an absolute glut of true wireless earphones from audiophile brands, with Cambridge Audio, KEF, Grado and Devialet are among those to join the ranks of Bang & Olufsen attempting to take a slice of Apple's AirPods Pro pie.
Why? The USD$25 billion headphone market is projected to rise to USD$120 billion by 2027 with true wireless and active noise-cancelling the most sought after features. A no brainer, then, for Bowers & Wilkins to join the party, but the PI7 are no ordinary ANC buds with no ordinary price tag.
Each one gets dual drivers and two individual amplifiers, but it's the charging case that also opens up a new world of listening. Physically connect it to an in-flight entertainment system, games console or computer and it'll act as a bridge, retransmitting lashings of lovely aptX Low Latency audio through the buds and into your ears.
That's cool… but at £100 more than a pair of AirPods Pro, is it £350 cool?
Bowers & Wilkins PI7: Price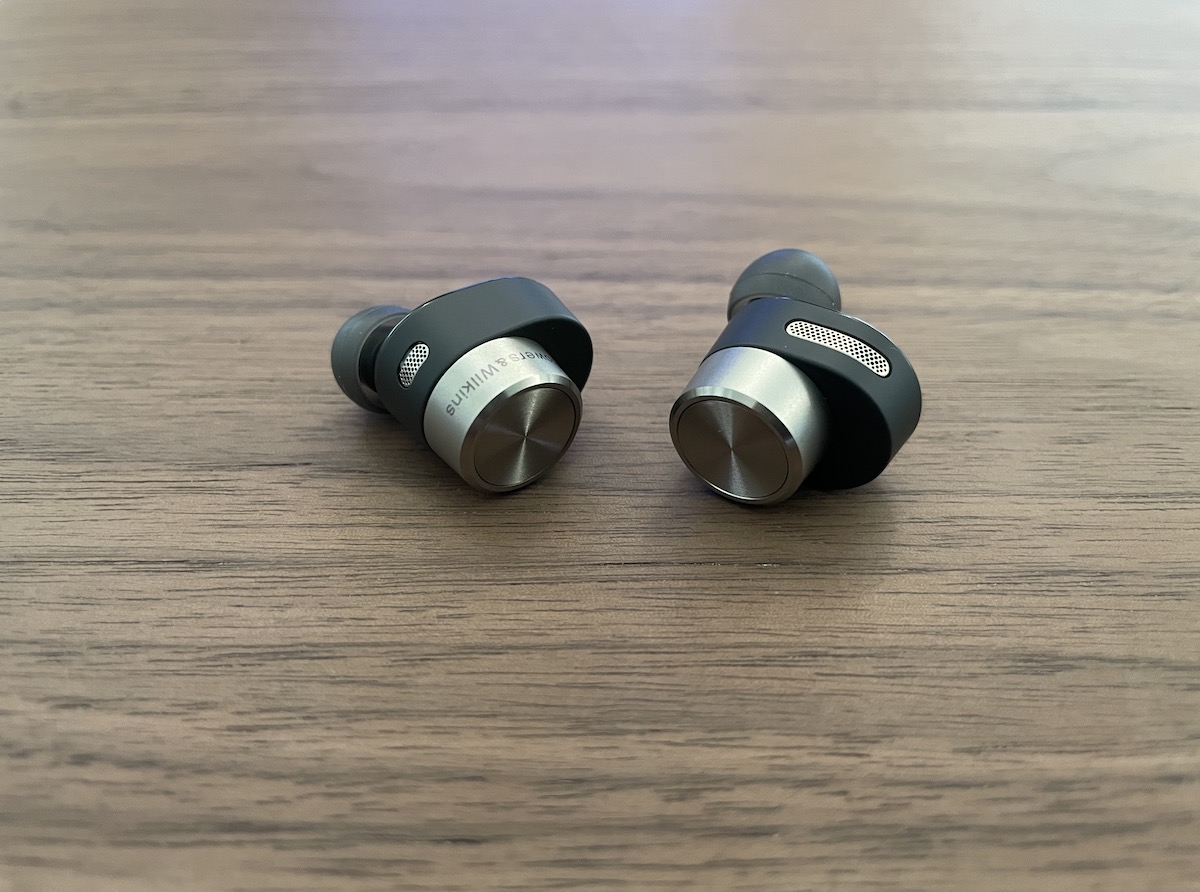 There's no denying that the Bowers & Wilkins PI7 are expensive and £350 puts them way above the likes of the KEF Mu3, Grado GT220 or Bang & Olufsen E8 when discussing premium brands.
Of course, the Bowers & Wilkins PI7 have active noise-cancelling (ANC), plus that awesome retranmission tech that appears to be unique to the brand.
This puts them in direct competition with the brilliant Bose QuietComfort Earbuds, Technics EAH-AZ70W, Sennheiser Momentum Wireless 2, outgoing Sony WF-1000XM, and Apple AirPods Pro.
But even then you can expect to pay around £100 more for a pair of PI7's, meaning they're really going to have to go some to nudge their way into the top 10 of our best in-ears.
Naturally, you don't have to spend anywhere near this amount to bag a decent pair of true wireless earphones, so make sure you check out our list of 18 Apple AirPod alternatives to give you an idea of what else is on offer.
However, if it's premium you're after the Bowers & Wilkins PI7 offer some luxury features other true wireless earphones can only dream about, so read on to find out if they might be the perfect partner for your lugholes.
Bowers & Wilkins PI7: Features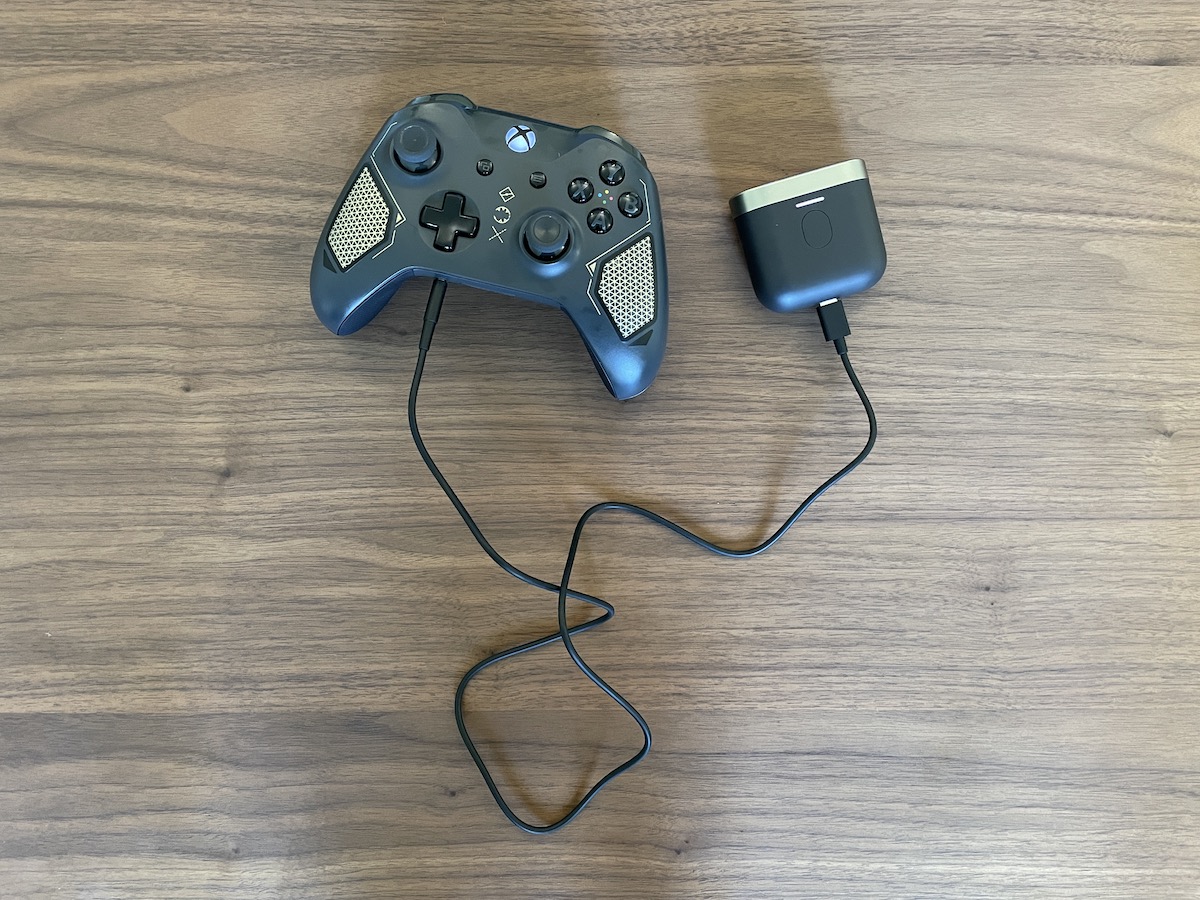 With gold accents accompanying a white or charcoal finish, the Bowers & Wilkins PI7 are flash in the flesh. They're not the smallest or the lightest, and only last four hours, but the buds still feel like they have some Tardis-like qualities at play to pack in dual-drivers with their own dedicated amplifier each.
That dual sound setup is split between a 9.2mm custom driver for lower frequencies and a high-frequency 'balanced armature' driver. You'll also find six mics arranged around the earbuds for handling Siri or Google Assistant voice requests and detecting ambient noise for the adaptive active noise-cancellation.
At half the size of a cigarette packet, we've seen svelter charging cases and its 16-hour capacity isn't exactly special either, but then a 15-minute Qi wireless charge did give us two hours play time, and that super smart retransmission tech realistically has to be accounted for somewhere.
Retransmission tech works USB-C to USB-C or USB-C to 3.5mm with both cables bundled. Broadcasting from a previously non-Bluetooth source works brilliantly and there's a Bluetooth repeater function too meaning you can share sound with a second Bluetooth device.
The inclusion of aptX Adaptive is a smart move. It smooths out streaming in situations where there are lots of competing signals – a plane cabin for instance – and accounts for where the audio is coming from, like Netflix for example – handy when retransmitting from various sources.
Voice assistant support works fantastically well on the Bowers & Wilkins PI7, but so do the capacitive touch controls on each bud. 'Play/pause', 'skip forwards/backwards', 'answer/end/reject call', 'summon voice assistant' and 'noise-cancelling on/off/auto are all catered for… although volume isn't.
Bowers & Wilkins: Comparisons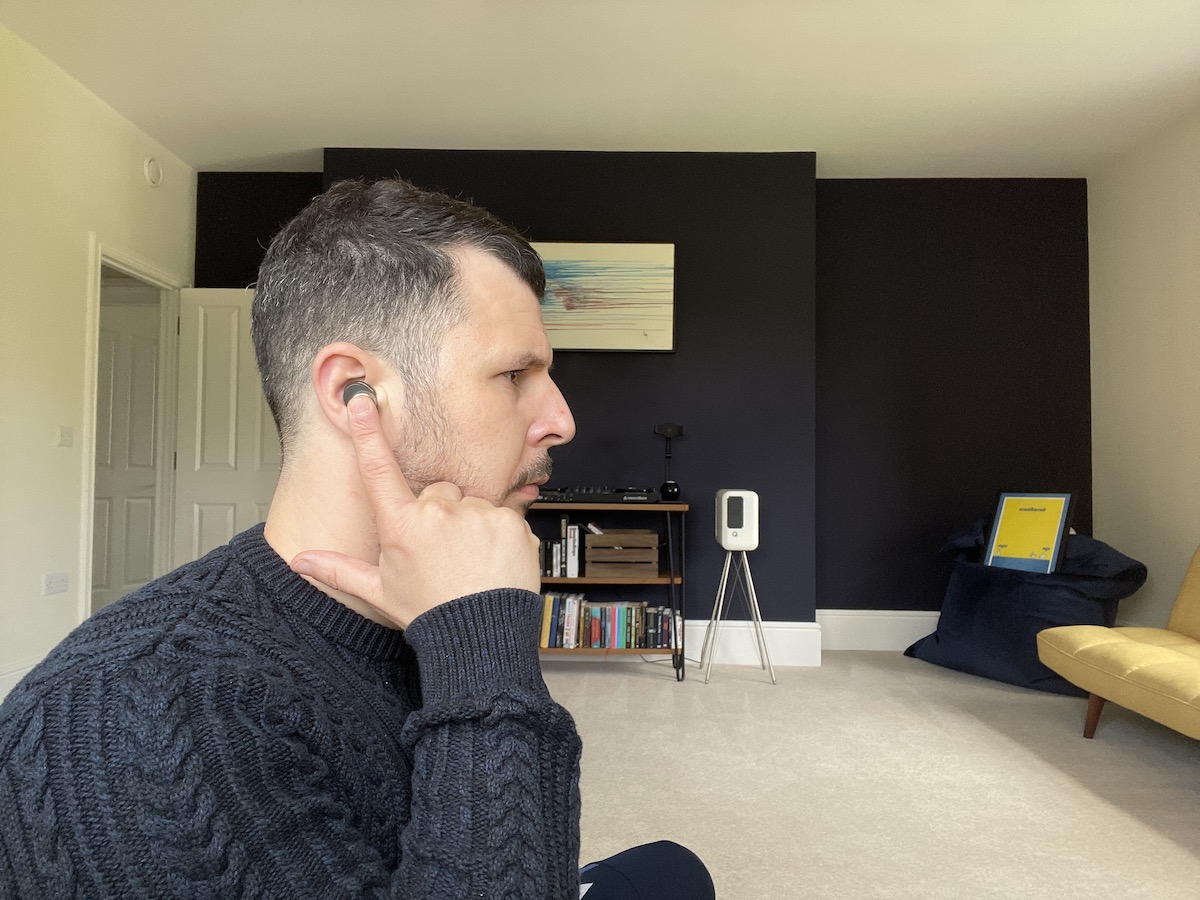 For £350 you'd expect the Bowers & Wilkins PI7 to have exceptional noise-cancelling abilities and for the most part we were impressed, blocking out most of what the creaking London Underground served up, but while the buds might be golden, silence wasn't and for a complete blackout they're edged by Bose's QuietComfort Earbuds. They are, however, a super snug fit despite being a tad weighty.
Where the PI7 excel is 24bit/48kHz hi-res audio quality. There's so much detail on offer with the dual-drivers working overtime to provide incredible levels of separation. Lows are deep but refined, mids given freedom to breathe, and the highs inoffensive, which is just as well because there's no EQ adjustment, similar to the Grado GT220.
Inevitably there's an app and it's the only way you can adjust the levels of ANC transparency, but we love the inclusion of six relaxing soundscapes, from 'beach' to 'trees and wind'. Sounds naff, but when Bose is charging £230 for a pair of Sleepbuds II it's decent bonus content.
Ultimately it boils down to whether you can afford to splash out £350 on the Bowers & Wilkins PI7, because there are plenty of alternatives to choose from if not.
Bowers & Wilkins PI7: Verdict
Bowers & Wilkins' debut true wireless buds are brilliant for reasons we weren't quite expecting, but we felt slightly let down in other areas that should be sewn up for the price you're paying.
The retramission tech on the Bluetooth charging case is a fantastic idea that solves real world problems. The sound quality is exceptional and possibly the best we've heard yet from a pair of true wireless buds, and the build quality is as you would expect from Bowers & Wilkins.
It's enough for us to score the Bowers & Wilkins PI7 top marks, but for the money we'd have like the ANC to be the best money can buy, but it isn't, and the battery life on the buds and charging case isn't anything special.
If you decide you the Bowers and Wilkins PI7 are the buds for you, those soothing sounds could come in handy for the credit card bill. Just saying.
Tech specs
| | |
| --- | --- |
| Audio | 9.2mm custom + balanced armature dual-drivers |
| Connectivity | Bluetooth 5, USB-C, 3.5mm |
| Battery life | Four hours (buds) 16 hours (case) |
| Waterproof rating | IP54 water and dust resistant |
| Weight | 8kg each |
Stuff Says…
Cool features help you forget certain shortfalls on these mighty expensive, but mighty impressive buds from Bowers & Wilkins
Good Stuff
Exquisite sound quality
Clever Bluetooth charging case
Fantastic build quality
Bad Stuff
Mediocre battery life
Really quite expensive
No volume controls or EQ