The Stuff MWC 2019 Awards
The best of the best from Mobile World Congress 2019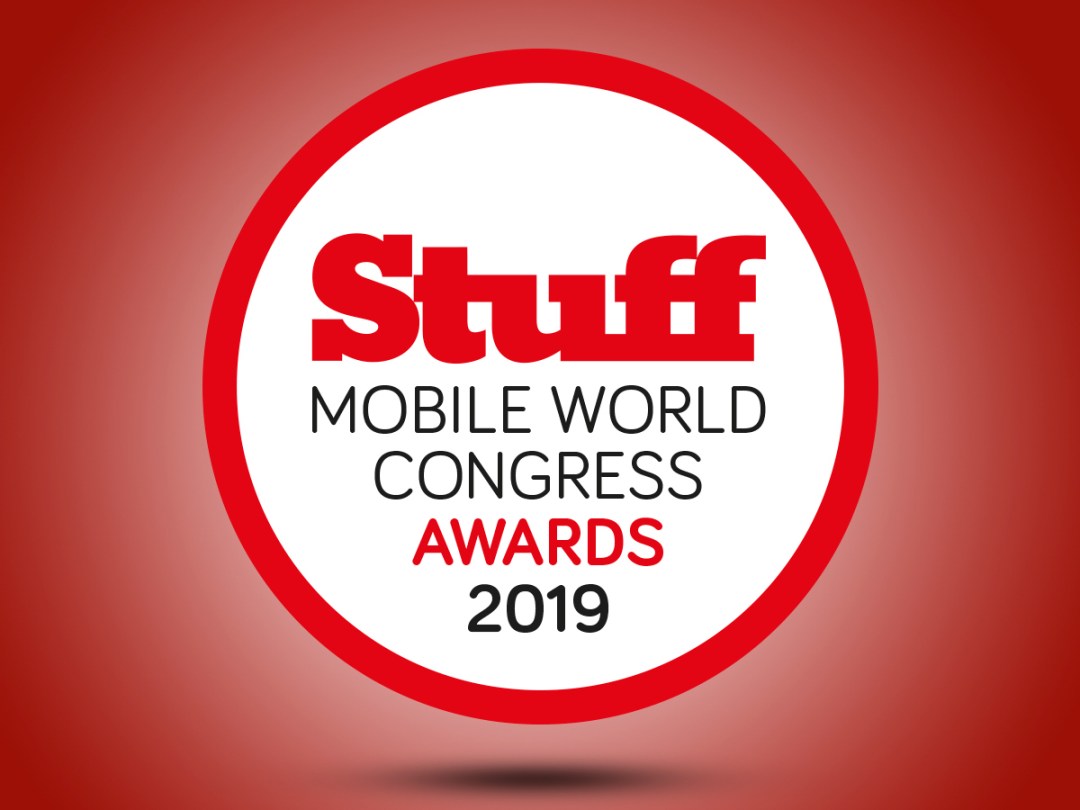 If CES is the show that says 'look at the TV you'll own in five years' time', then MWC is the show that says 'here's what you'll have in your pocket in five weeks' time'.
Aside from it being the event that sets the tone for the mobile industry in 2019, it's just chok-a-block with new phones to lust after, most of which will be with us sooner rather than later.
The number 5 and the letter G have been looming over the halls of Fira in Barcelona with fierce omnipresence, but it's the phones that are still the stars of the show, and there was an avalanche of amazing devices announced this year. And a number of them fold in half.
But which are the ones you really need to know about? Which are the ones deserving of some pocket space in 2019?
Well, serendipitously, that's what we're here to tell you! These are, officially (according to us), the best products of MWC 2019.
Samsung Galaxy S10/S10+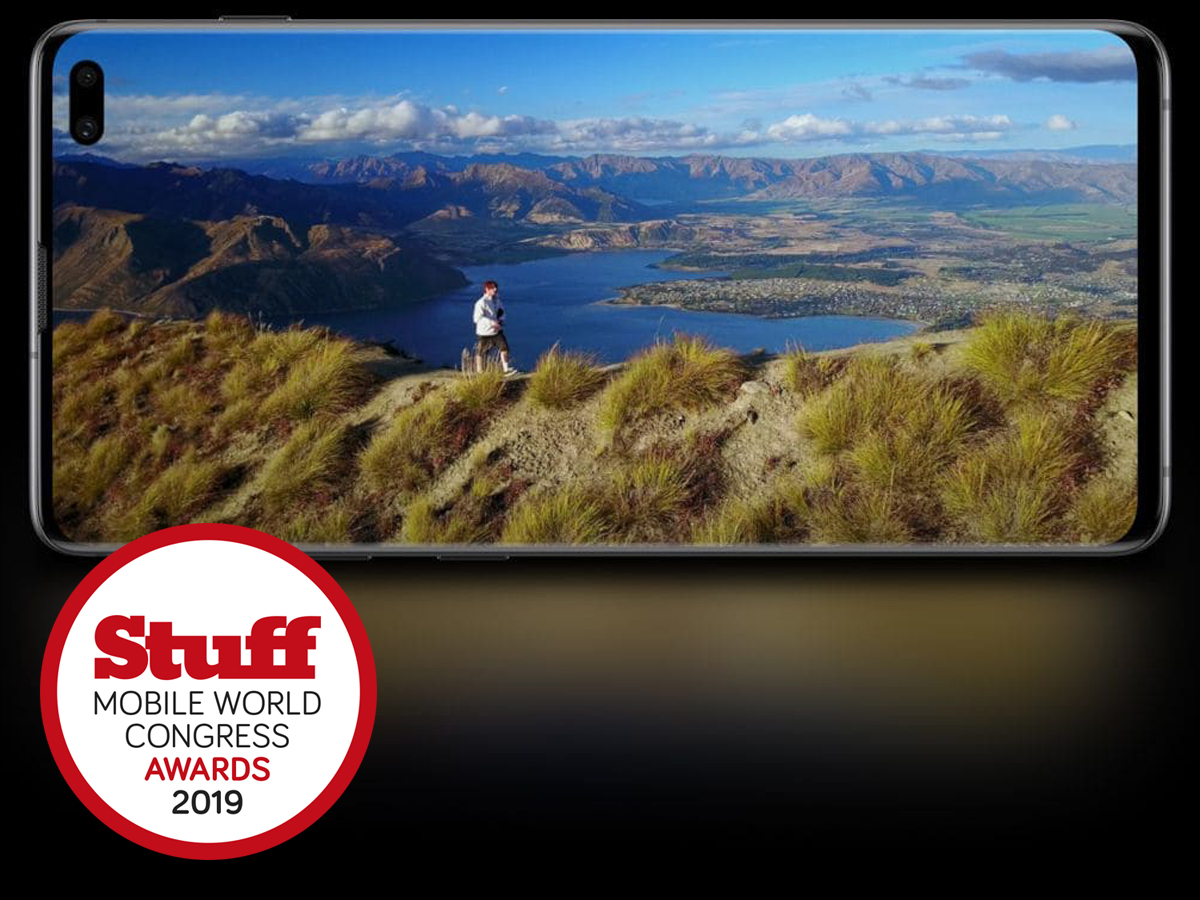 Samsung knew what it was doing a few days ahead of MWC 2019 when it launched its latest flagship smartphone. It immediately set the pace for everyone else to follow at the show, and arguably no one else could really keep up with such a flat-out impressive device. The Galaxy Fold may have disappointed (especially next to Huawei's Mate X) but the Galaxy S10 is at the cutting edge of traditional phone design, with a gorgeous hole-punched OLED screen, wireless phone-to-phone (or wireless headphone) charging, and a phenomenal triple-camera array on the rear. We're yet to publish our full review, but it's clear Samsung has another fantastic phone on its hands.
Nokia 9 PureView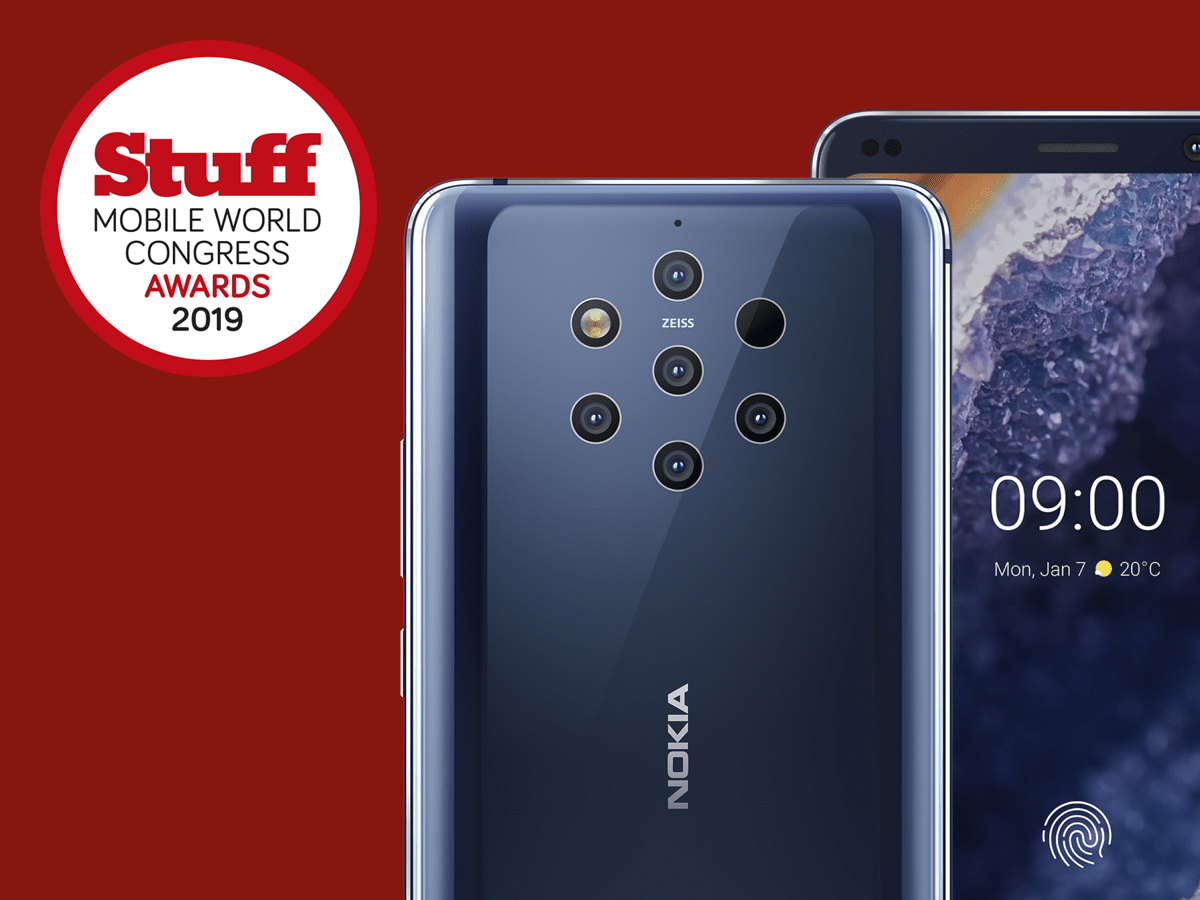 Nokia has been stealing major market share since re-emerging as a brand under HMD Global a few years ago. However, it's been doing so mostly as a low- and mid-range manufacturer. The 9 PureView is the company's first proper attempt at a flagship, albeit one that's still not at the top-end at $699. The phone's differentiating feature is a five camera array on the rear, with two colour and three black & white lenses. They combine to allow all sorts of pro photo features that go way beyond other smartphone cameras such as depth control, true B&W shooting and RAW support. We expect it will be one of the best smartphones for those who want to take great snaps wherever they are, without needing to carry a dedicated camera.
Xiaomi Mi 9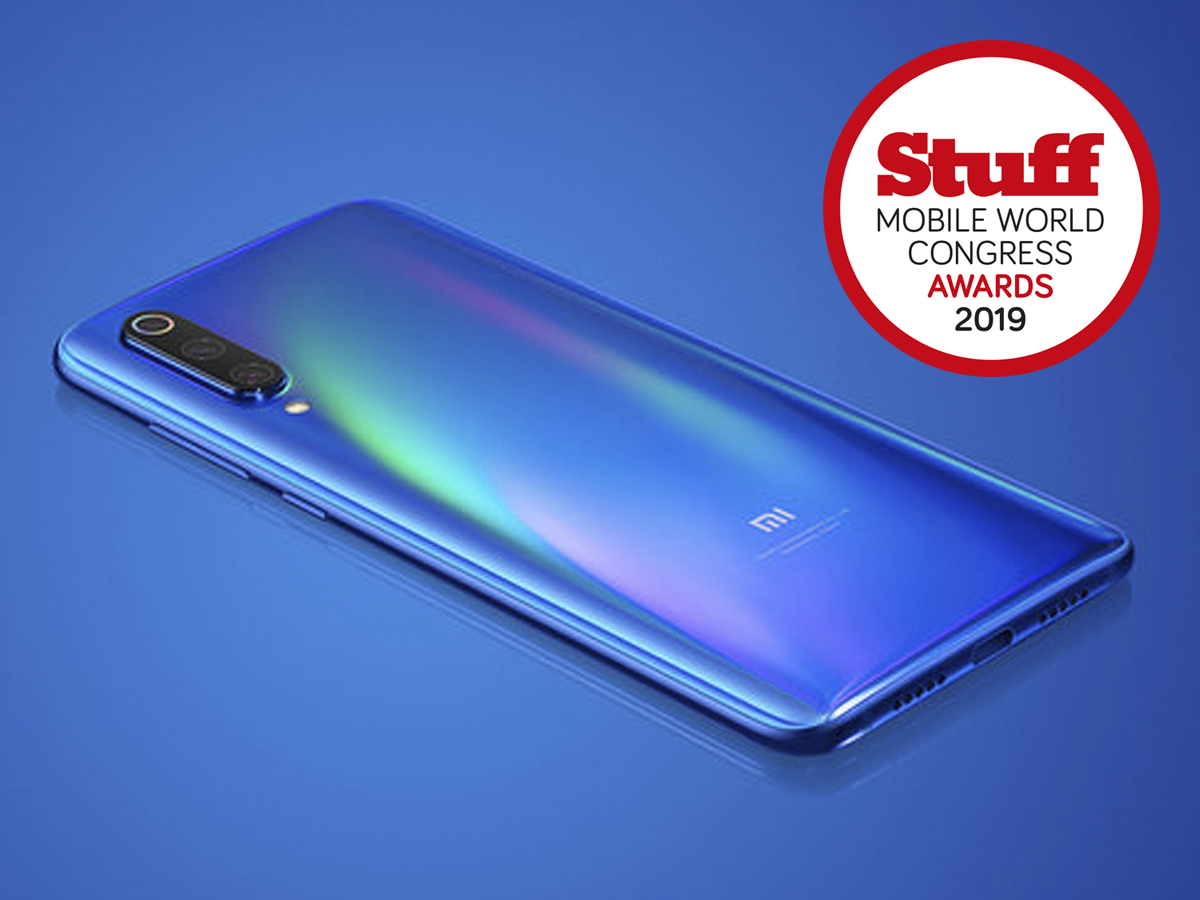 Xiaomi's Mi 8 hasn't even been available in the UK for more than a few months, but its successor is already here. Xiaomi fans love that they get a lot of phone for their money when they buy from the Chinese company, but with the Mi 9, you genuinely start to wonder how they're turning a profit. The triple-camera setup, Snapdragon 855 processor and 20W fast wireless charging are features you don't even get on flagships costing £800+, yet the Mi 9 is only 449 euros. It's absolute insanity. Incredible, wonderful insanity.
Xiaomi Mi Mix 3 5G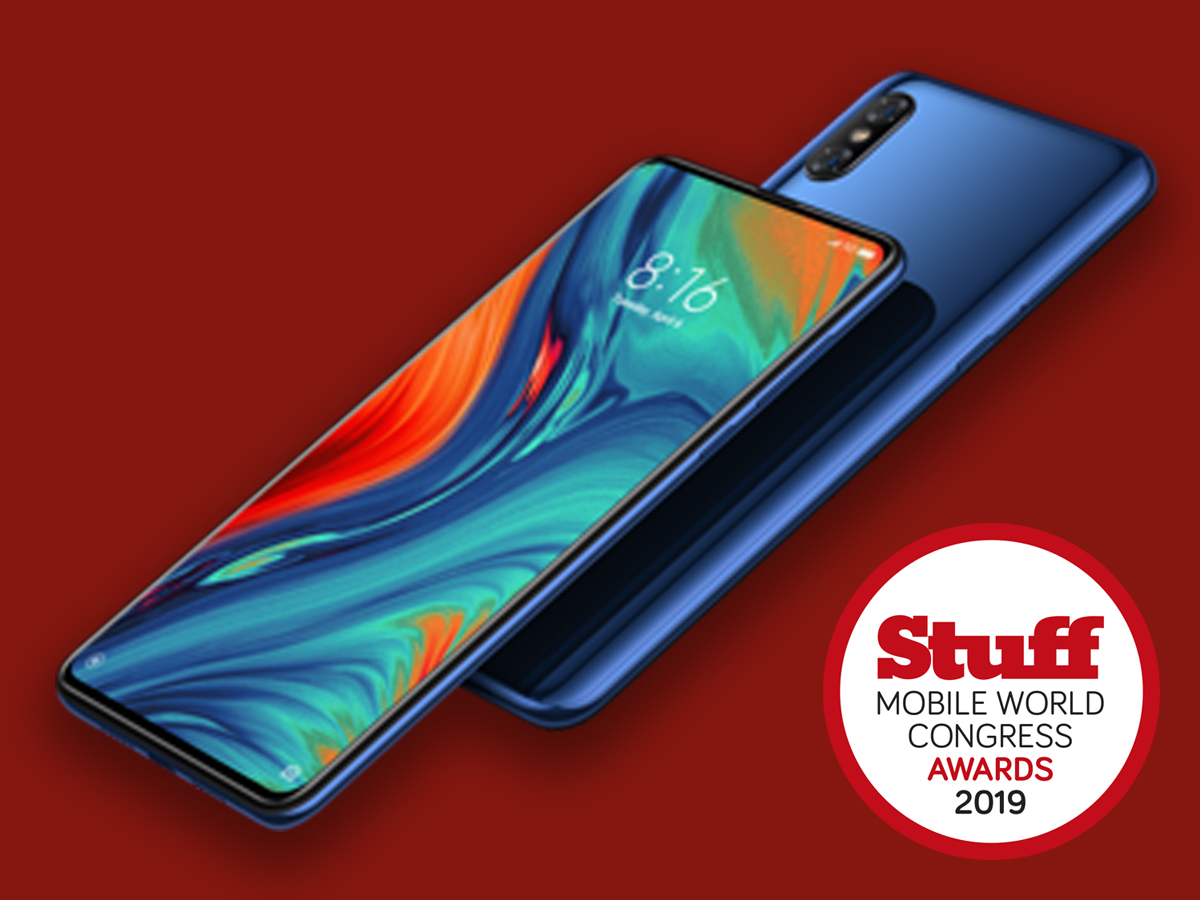 There's no shortage of 5G phones at MWC, but a lot of them cost a lot more than their non-5G equivalents, like Samsung's Galaxy S10 5G. Add in the likely 5G premium from your mobile provider, and it could be an expensive venture when it launches later in the year. Which is why we were so impressed by the Xiaomi Mi Mix 3 5G, which takes the company's original impressive "slider" phone, adds in 5G capability, and charges just 599 euros for the privilege.
Sony Xperia 1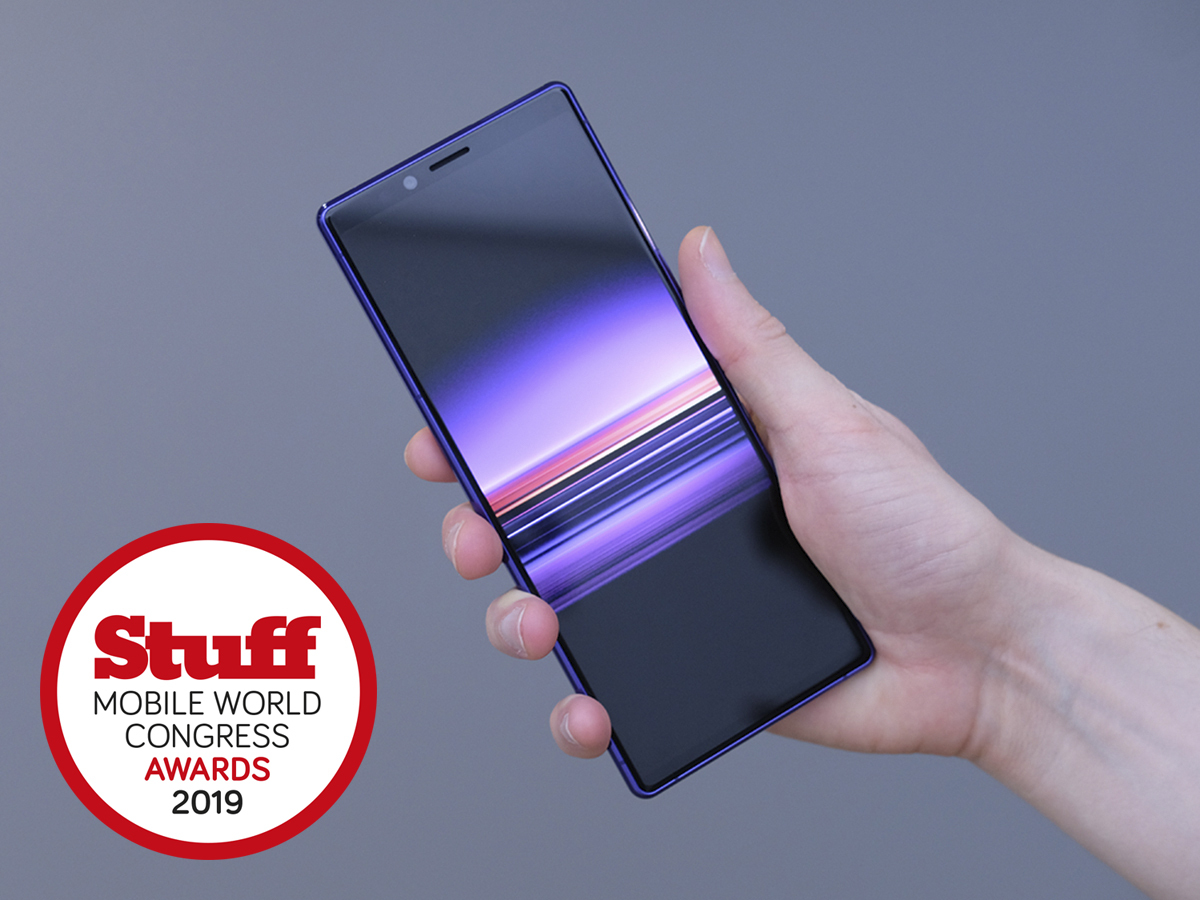 This MWC will always be remembered as the show where some of the biggest brands in the business started folding smartphones. But Sony was solely focused on making them really, really wide. Pick of the bunch is the Xperia 1, which boasts a 6.5in 4K HDR OLED display (the world's first on a phone) with a 21:9 aspect ratio. On first glance it looks comically long, but it's the closest you're going to get to the cinema in your (hopefully deep) pocket. This is more than just a Netflix machine, though. The X1's triple camera setup borrows tech from Sony's α ("Alpha") range, and your shots can fill every inch of that marvellous screen.
Huawei Mate X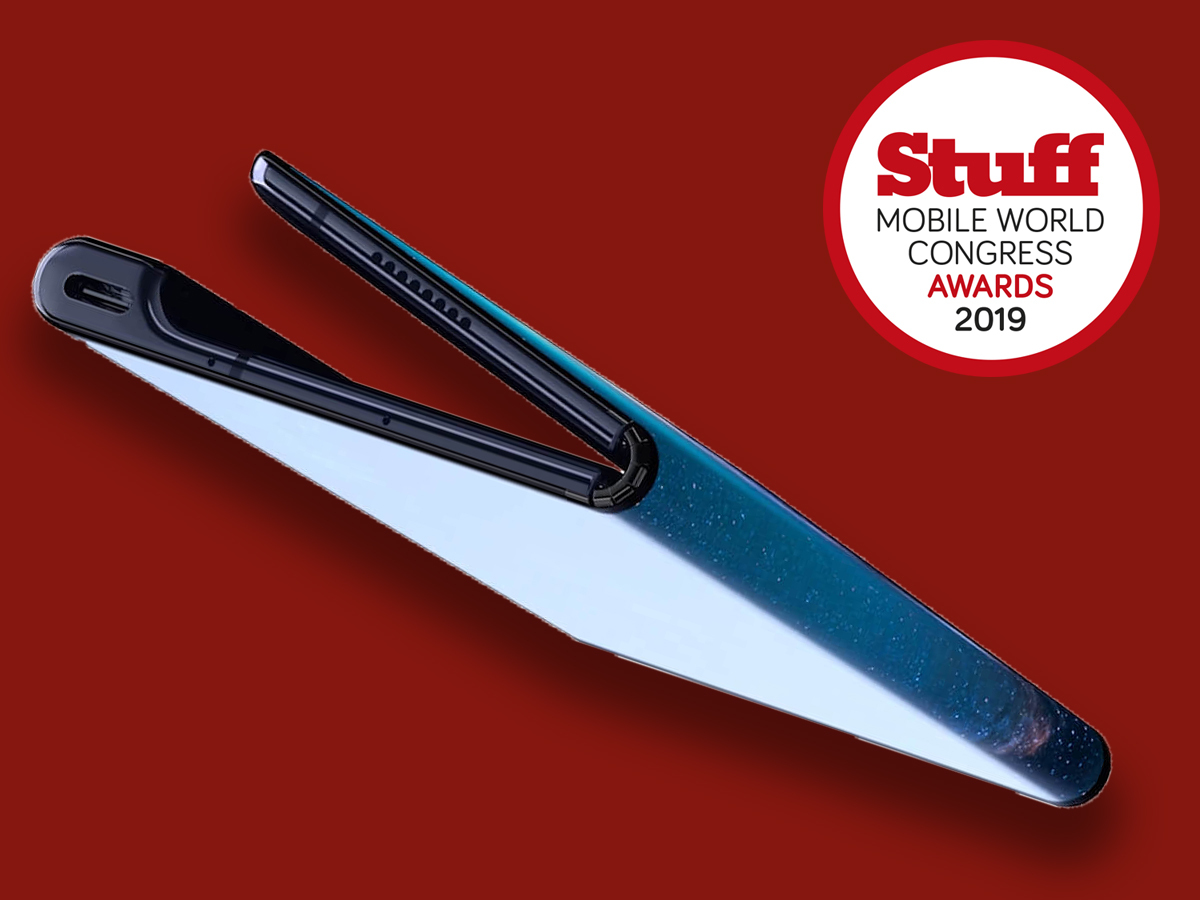 The Mate X can't claim the title of world's first foldable phone (or bendy blower, which we insist will stick), but it's definitely the first one we really want to own. You get three displays: one a spacious 6.6incher with a 2480 x 1148 resolution, and when unfolded the Mate X becomes an 8in tablet. It's thinner than Samsung's Galaxy fold, and there's no unsightly bump when folded. Throw in an enormous battery, a Leica camera and 5G capabilities, and this could be a game-changing smartphone for the very few people who can afford to buy the thing.
Huawei MateBook X Pro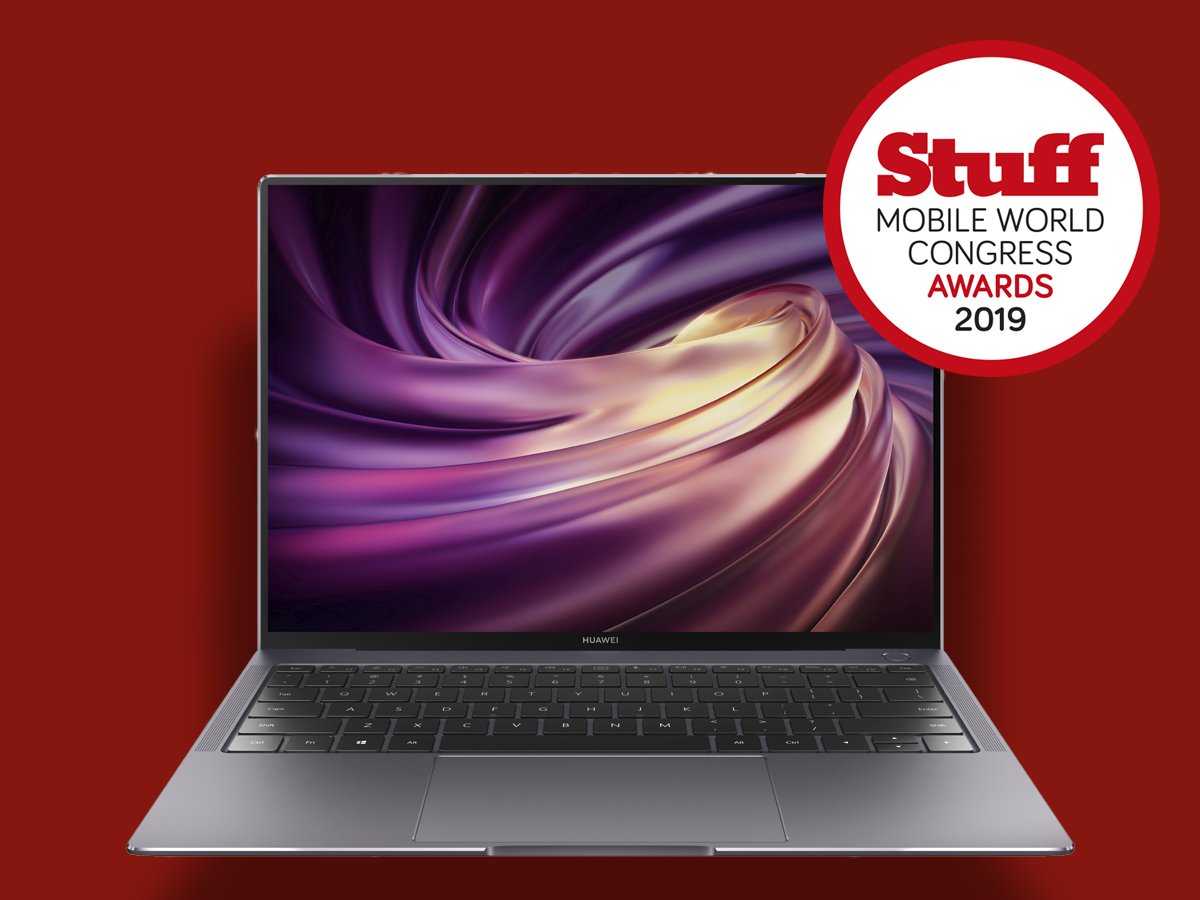 While the 2019 follow-up to the original MateBook X Pro makes only incremental upgrades, that's no small feat. We're talking about a laptop that has already beaten the almighty MacBook Pro in a number of areas. That the screen hasn't been updated isn't a big problem when you remember that it's pretty much borderless, and the 3:2 aspect ratio is great. What really matters here is the power boost, and the addition of OneHop functionality that lets you instantly transfer words, photos and documents from your Huawei/Honor phone to your laptop simply by tapping it on the X Pro's NFC sticker.
Oppo 10x lossless zoom camera
Oppo wins the award for conjuring media excitement on merely a promise. However, it's not an empty one. We've finally seen the proof.
The chinese company has created a periscopic camera set up which is coming to a device later this year. The triple lens comprises of a 45MP main camera sandwiched between a telephoto and ultra-wide angle lens.
We hustled to the front of the queue (politely) to test out the prototype device. Oppo has added optical image stabilisation to both the main and telephoto lens to counteract any wobbling. We zoomed in on tiny model trees during the demo, and rather than the noisy blur you tend to get at that level of zooming, it was clear and crisp. Impressive.
LG G8 ThinQ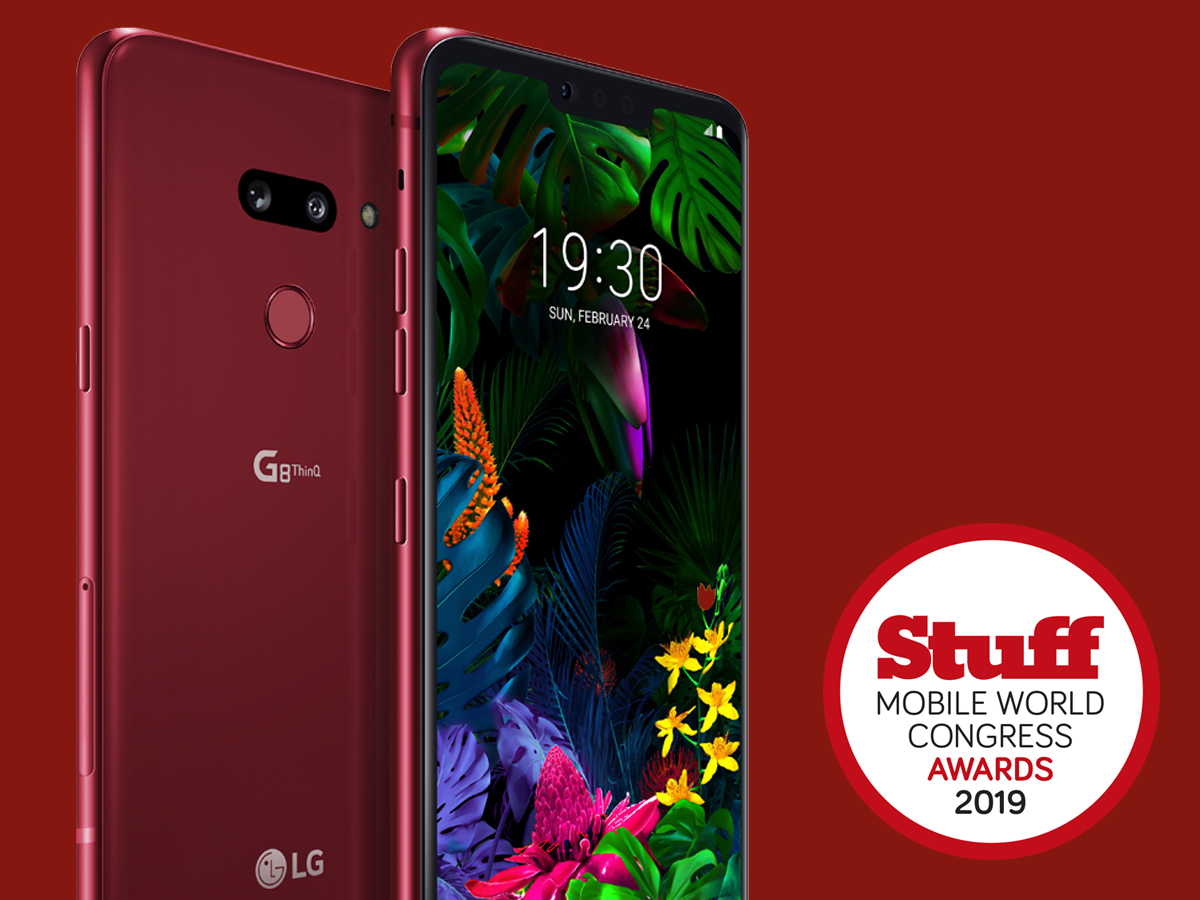 Usefulness aside, the LG G8 ThinQ's software tricks make us feel like Hermione Granger, and if tech companies aren't attempting voodoo-level trickery to wow and woo, then it'd be a great shame.
Use Air Motion to swipe to answer or reject calls, or to pump up the volume and such larks. What's more, LG have armed the G8 with a ToF front facing 'Z' camera which will analyse your veins with Drcula-like delectation to unlock it. It works, just about. But LG hasn't completely lost it's head.
The G8 finally gets an OLED screen. And the new Crystal Sound OLED vibrates to create sound – just another sign of LG refusing to follow the heard, to the extent that it might not know what a sheep even looks like anymore. Stay weird LG.
Energizer Power Max P18K Pop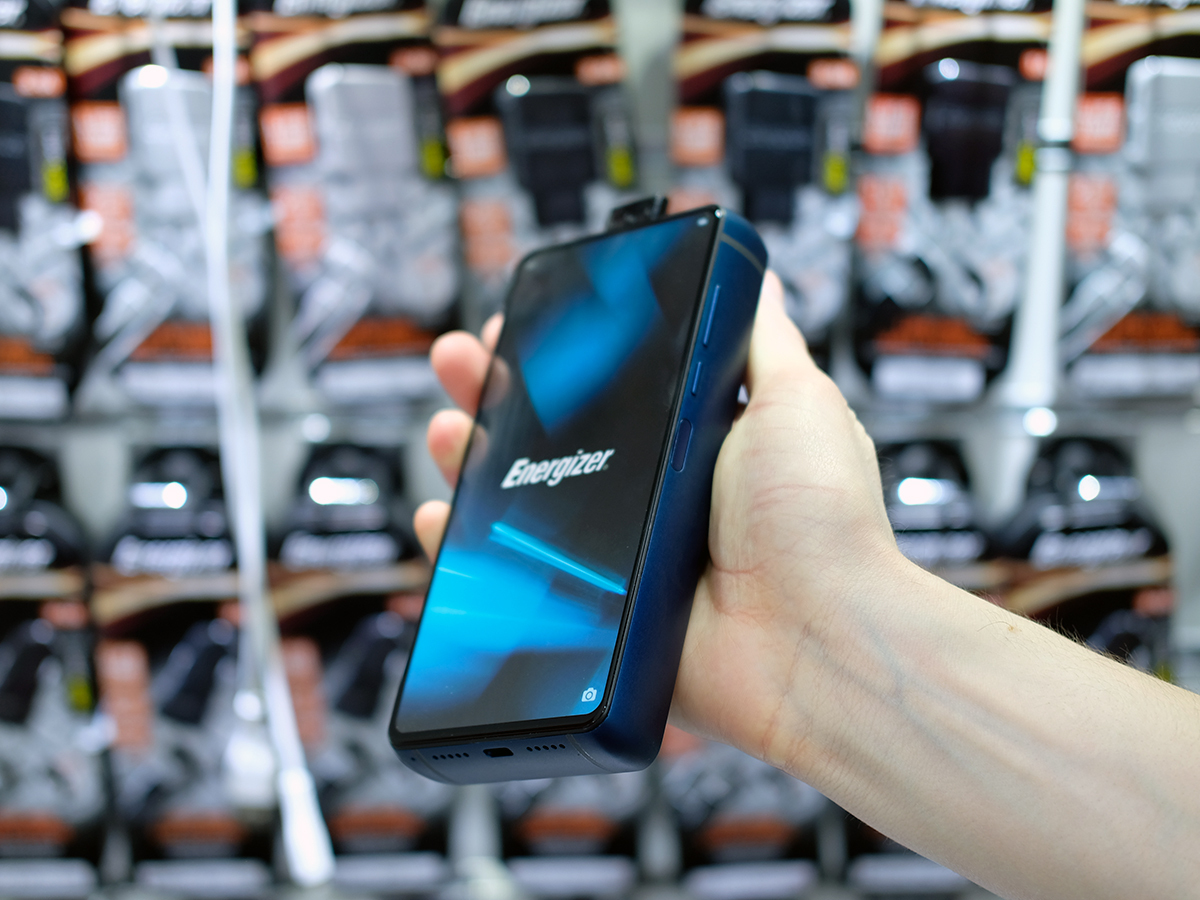 If most modern-day smartphones would like to see themselves compared to sleek sports cars, the Energizer-made Power Max P18K Pop's obscene 18,000mAh battery makes it a monster truck. It's not sleek, it's not sexy, but if you find yourself at a long weekend music festival and still want to be posting Instagrams of the closing headline act, this is the phone you'll want to have with you.
Sony Xperia 10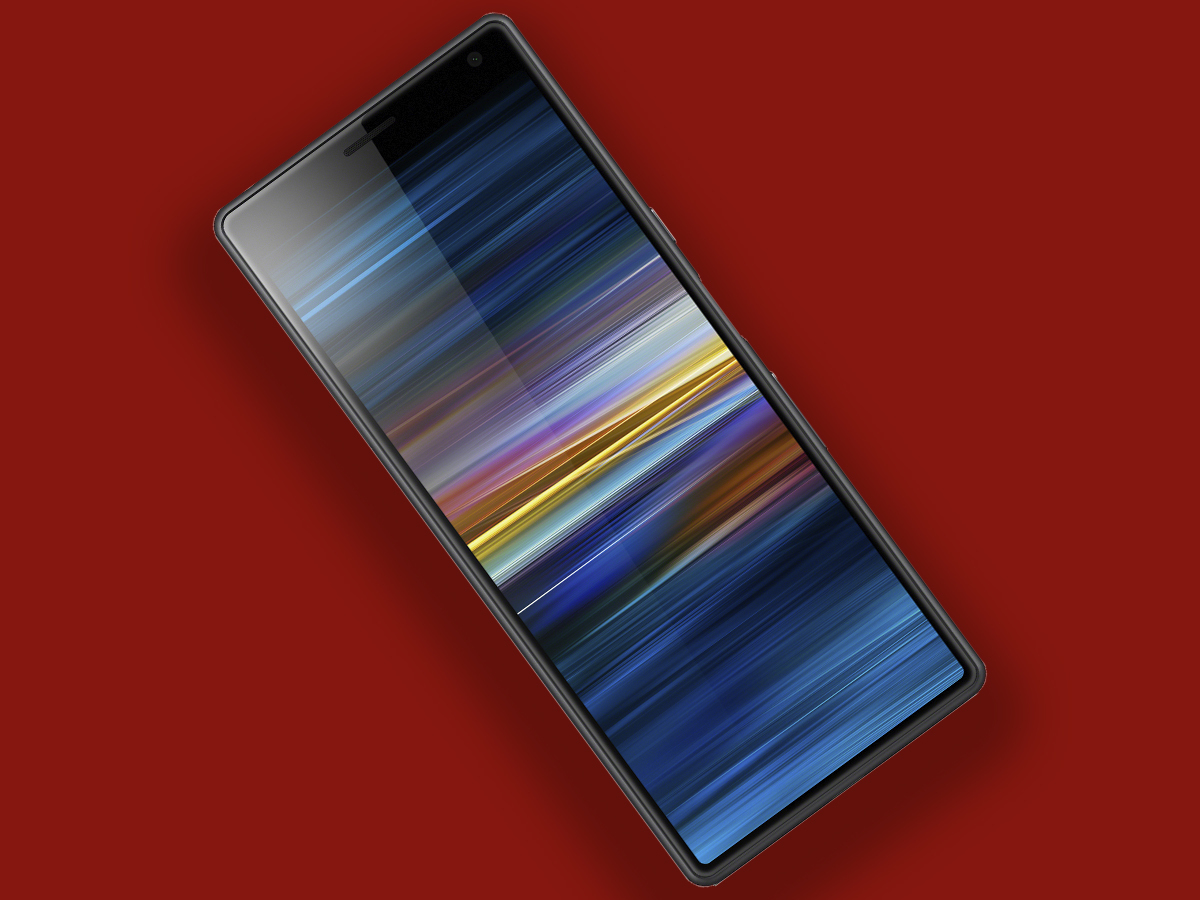 Liking the idea of that Hollywood-worthy 21:9 display but don't fancy shelling out the big bucks? Sony's Xperia 10 is the phone for you, chum.
Nubia Alpha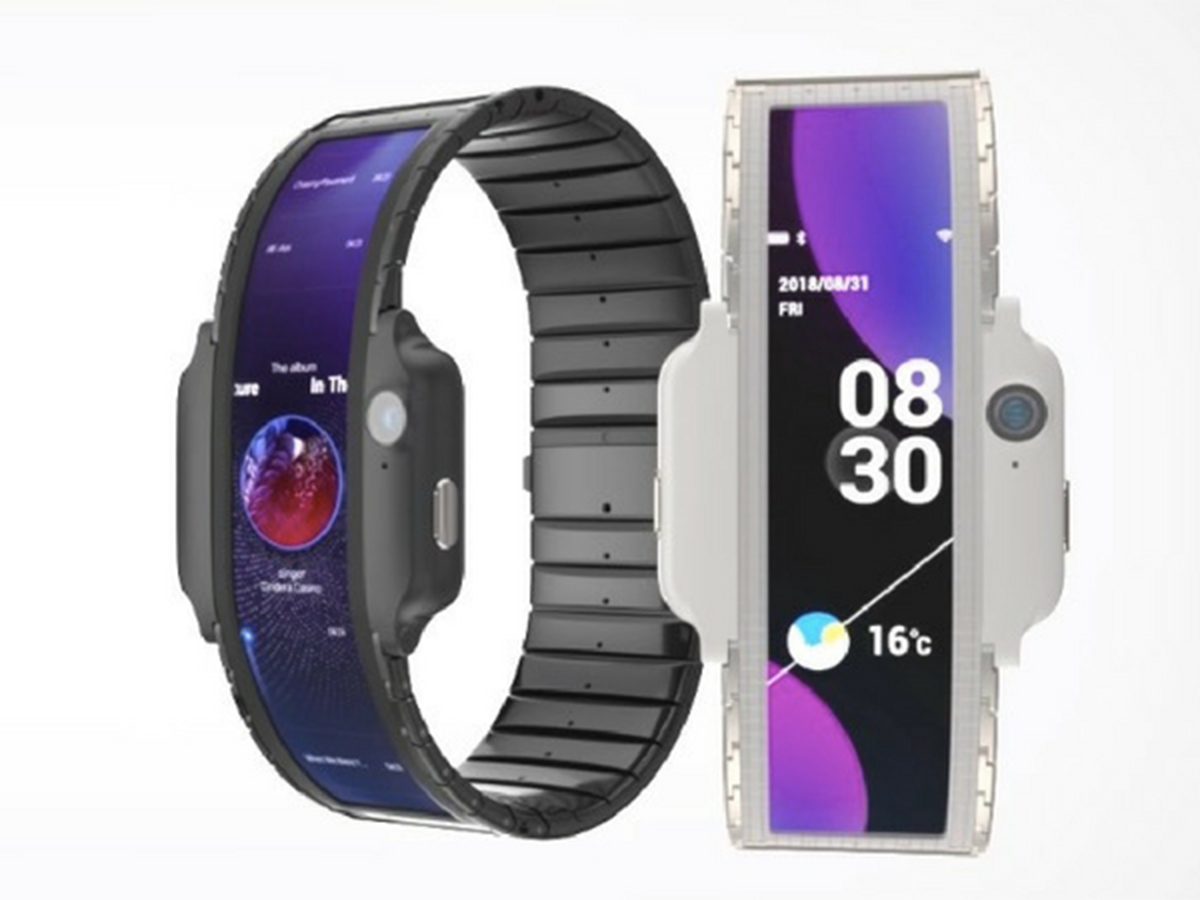 This bendable OLED display on your wrist is meant to replace, not supplement, your smartphone. It's not pretty, but it is novel.