Google Android 9.0 P preview: Everything we know so far
UPDATE: With the final beta out, the full release nears
Android runs on the vast majority of smartphones the world over, so it's no surprise that Google keeps the massively-popular mobile operating system in tip-top shape.
Granted, it can take a long while for latest versions to hit your own handset, if at all, but at least progress is being made for some devices, right? And the next version is right around the corner: Android 9.0 P is now available in a public beta for select devices, and it's packing a lot of major changes.
Which whimsical dessert-themed name will Google settle on this time, and when can we expect the full version? More importantly, what new features has Google packed into Android 9.0? Here's everything we know so far.
What will Android P be called?
Google's had a sweet tooth for some time now, and every major Android version has come with its own dessert-centric title. We're coming off a string of names including Oreo, Nougat, Marshmallow, Lollipop, and so on and so forth.
So what about Android P? Well, we just don't know yet. And even if we had a hint, Google has occasionally tried to throw people off the real scent in the past. But it'll be something starting with "P," which yields quite a few solid options. Bloomberg reports that Google is calling it "Pistachio Ice Cream" internally, but that the internal codenames typically don't make it to market. That's a bit of a mouthful, admittedly.
Honestly, we think Android 9.0 Popsicle sounds like a fine result, but they could also go with pie, parfait, praline, or panna cotta. And given past licensed names like Oreo and KitKat, maybe Android Pez could be an option too.
Google didn't reveal the name at the I/O 2018 keynote, but we have to imagine it's coming very soon.
When will Android P be released?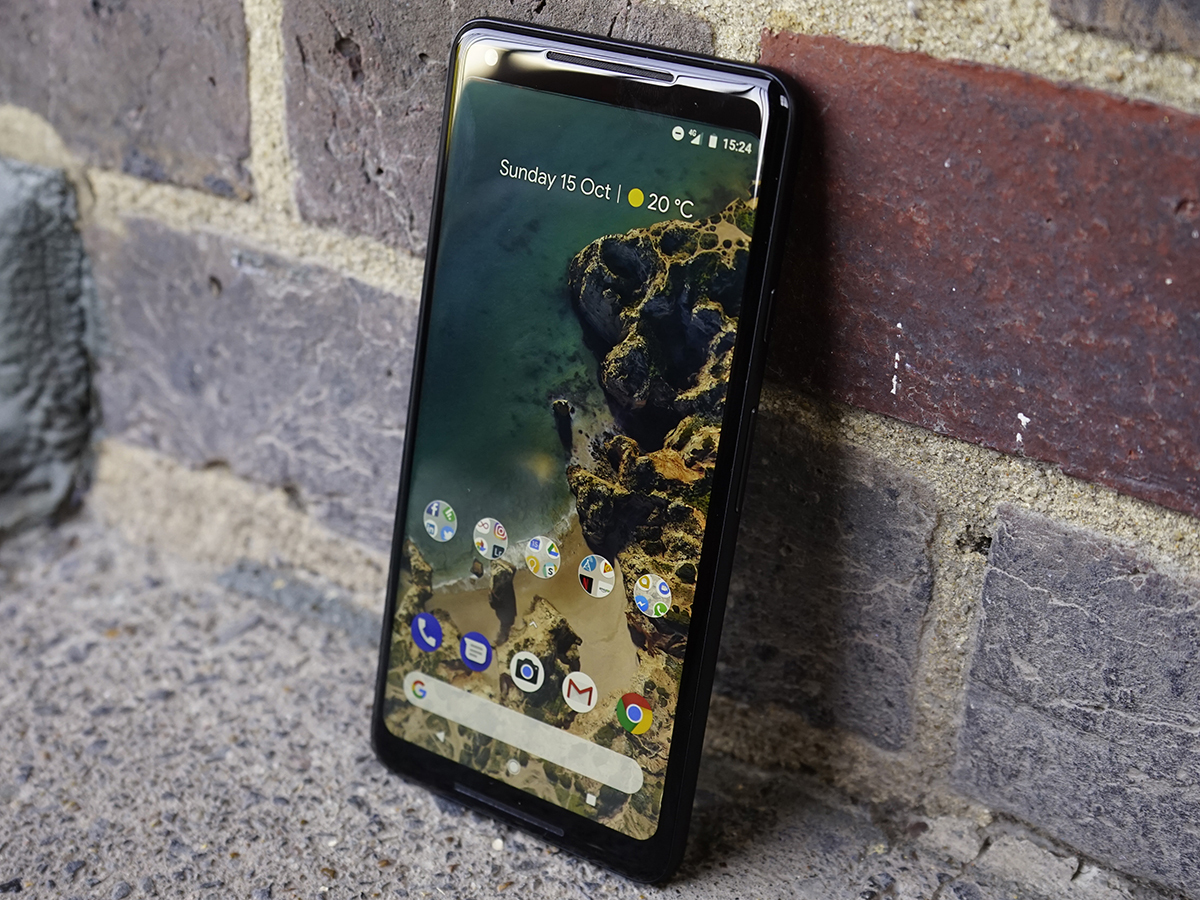 Last year, Android 8.0 Oreo appeared much sooner than anyone anticipated, with a beta version launching in March ahead of a full release in August. That was months earlier than previous versions, and it showed Google trying to get new OS versions into the hands of developers and testers as early as possible.
We might see the same kind of release timeline again with Android 9.0. Leaks first appeared in February, with the developer preview just releasing in early March. Google will take a few months to layer in new features and make tweaks based on developer feedback, revealing plans to release four more developer previews (one in May, two in June, and another in July) before dropping the final 9.0 version in Q3 2018.
The final planned beta release just dropped on 25 July, so we should be pretty close to the final release.
Google just launched a public beta at I/O 2018 in June, which can run on Pixel phones and these third-party handsets: OnePlus 6, Sony Xperia XZ2, Xiaomi Mi Mix 2S, Nokia 7 Plus, Oppo R15 Pro, Vivo X21, and Essential PH‑1.
Of course, a new Android version releasing is very different from the new Android being made available for your device through the proper channels. Smartphone makers are still terribly slow at supporting new OS versions, with Android Oreo running on just 12% of Android devices today (as of this writing).
Even if you have a brand new phone, it could be months after the official release before you see Android 9.0 available as an over-the-air update. Luckily, Google's own Pixel devices (Pixel 2 XL shown) get first dibs on pure Android updates. And Android 9.0 should launch alongside the upcoming Pixel 3 and Pixel 3 XL.
What features will Android P have?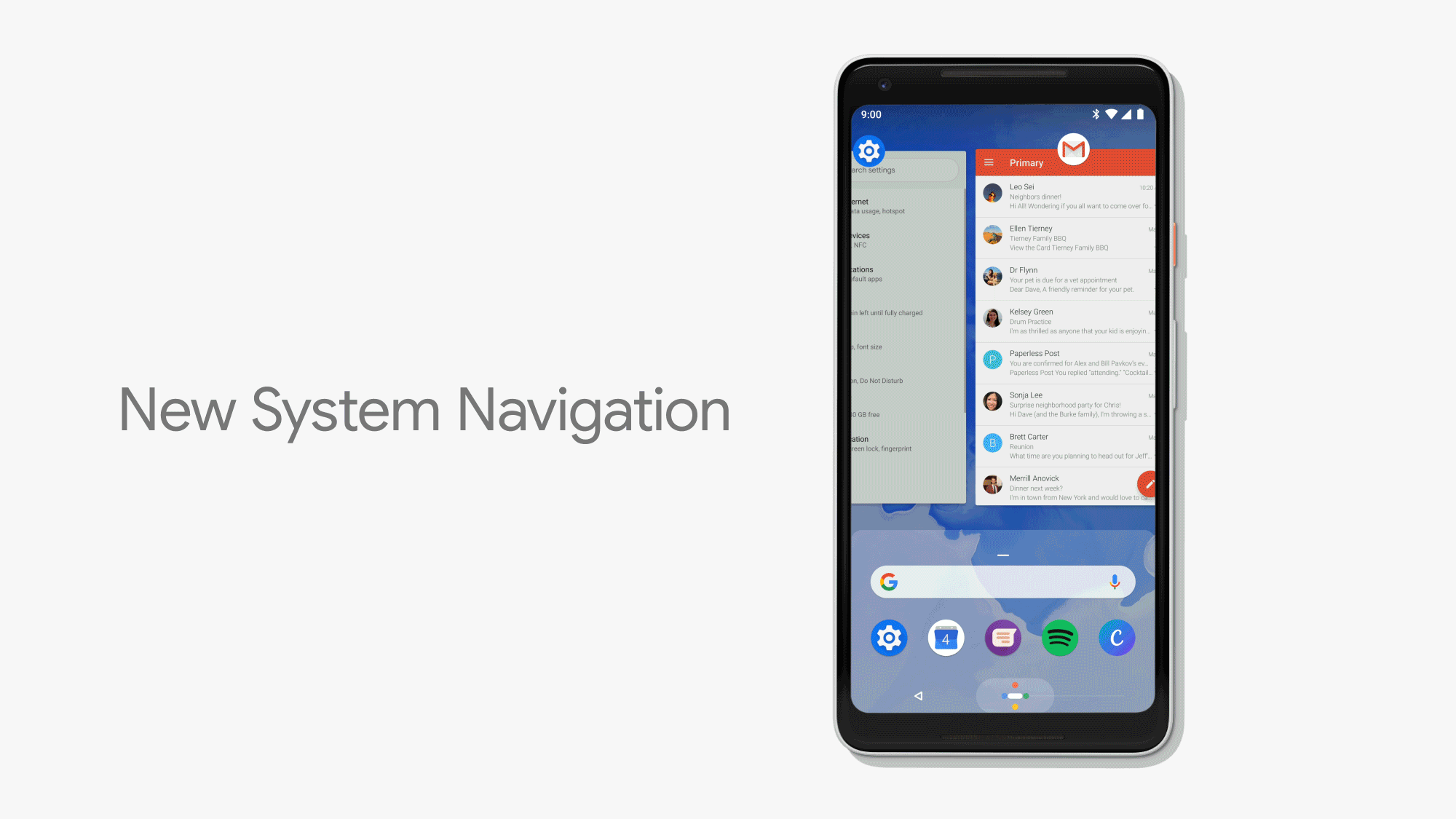 A significant visual overhaul was rumoured for Android P, and that was confirmed during Google's I/O 2018 keynote with the introduction of iPhone X-like gestures.
Essentially, the gestures see Google moving away from Android's iconic three-button approach, letting you swipe to go back to the home screen, easily shift between apps, and access an overview hub. This benefits screen-centric phones without a home button, but it ought to help anyone with any Android phone get around a bit easier.
Android 9.0 also brings native support for devices with an iPhone X-like notch at the top. The developer preview allows users to simulate the notch (which houses the front camera and sensors) even on a standard device with a typical rectangular display.
The Huawei P20, OnePlus 6, and LG G7 ThinQ all have notches, and that probably just the tip of the iceberg for iPhone-inspired Androids in 2018. Native support should help those phones work more smoothly with notifications and the like.
Bloomberg also suggested that Android P will support upcoming form factors like foldable or dual-screened smartphones, although the actual developer preview doesn't specifically say anything about that.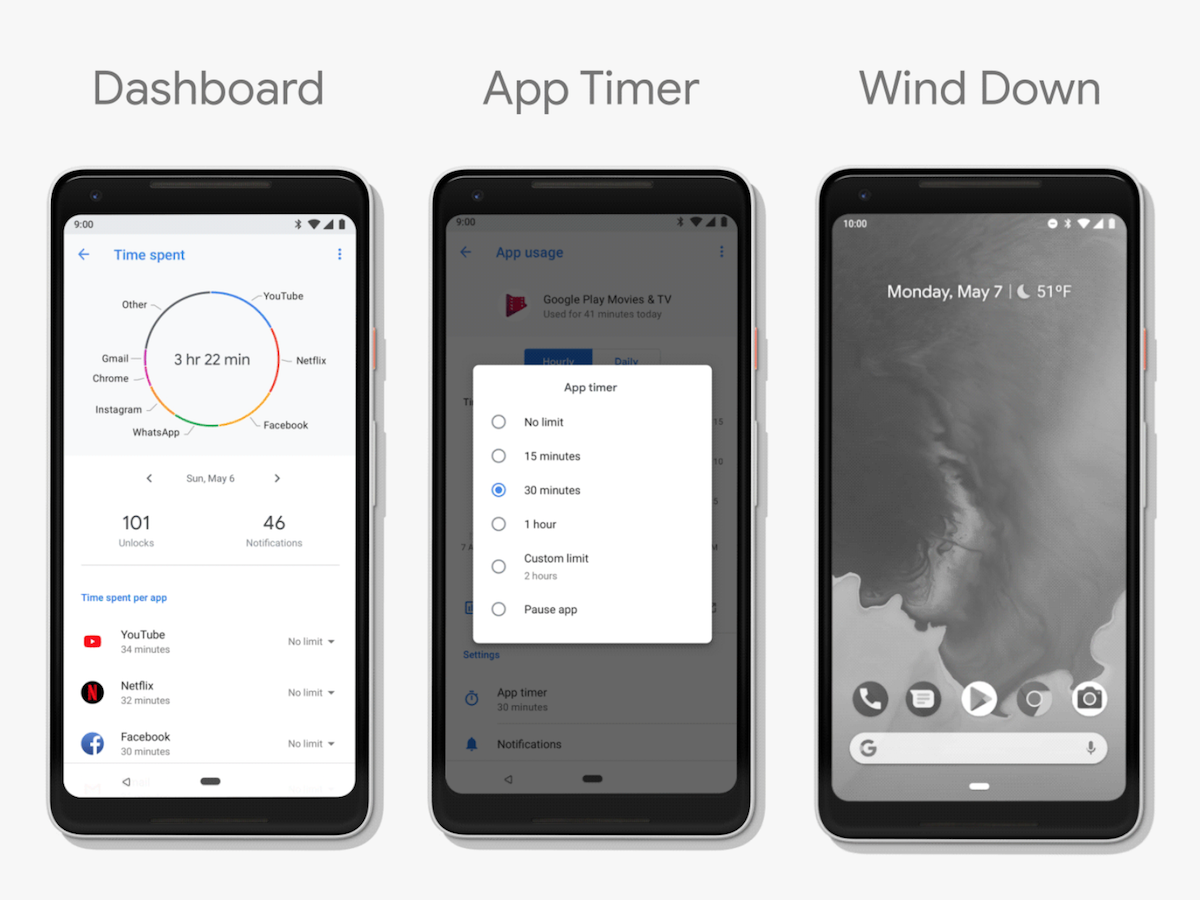 Other big features introduced at I/O 2018 this year include Slices and Actions, both of which help you get to key actions in third-party apps with ease. For example, key actions from apps – like booking an Uber or buying movie tickets in Fandango – can pop up in search or via the Google Assistant.
Meanwhile, Google is pushing for more efficiency with Android P via features like Adaptive Battery and Adaptive Brightness. The former uses A.I. smarts to prioritise battery power to your most-used apps – seemingly an evolution of the Doze feature from the last couple Android versions.
Adaptive Brightness, meanwhile, will learn from your habits and adjust brightness accordingly, also taking into account ambient lighting.
Google also aims to get you to put down your phone a little more often, surprisingly enough, via a "digital wellbeing" initiative. This will manifest itself in a few ways, including the ability to set time limitations on apps, provided data on how much you're using apps and services, and a greyscale mode that kicks in late at night to remind you to give it a rest. (Thanks, Google!)
According to The Verge, the wellbeing features won't be ready for the initial 9.0 release – and they're not in the beta versions. But they'll follow with the later Android 9.1 release, surely.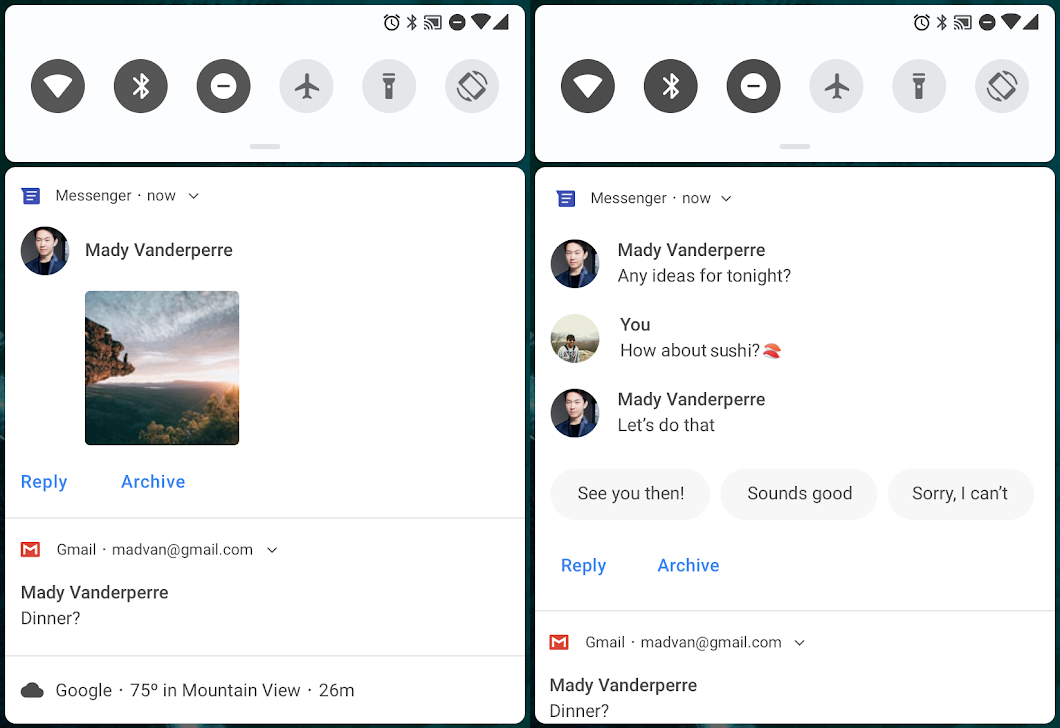 Otherwise, the preview builds have brought some smaller compatibility tweaks and minor feature additions. Messaging sees some nice enhancements, such as image previews in notifications, quick SmartReply buttons, and the ability to save message drafts.
Notification channels get some improvements, as well, plus there are accessibility benefits and support for indoor positioning for maps (like at shopping malls). Multi-camera arrays also see better native support in Android P.
Android P also makes some privacy and security tweaks, improves performance from the ART runtime, and seeks to improve power consumption (and thus, battery life) in a few key ways.
Bloomberg also reported in February that Google Assistant should also gain a larger spotlight in Android P, as the publication suggested that it will feature more prominently in the OS and that developers will be able to integrate it within apps.
We saw some massive Google Assistant announcements at I/O 2018, but they weren't specifically catered to the Android phone experience.
Which devices will get Android P?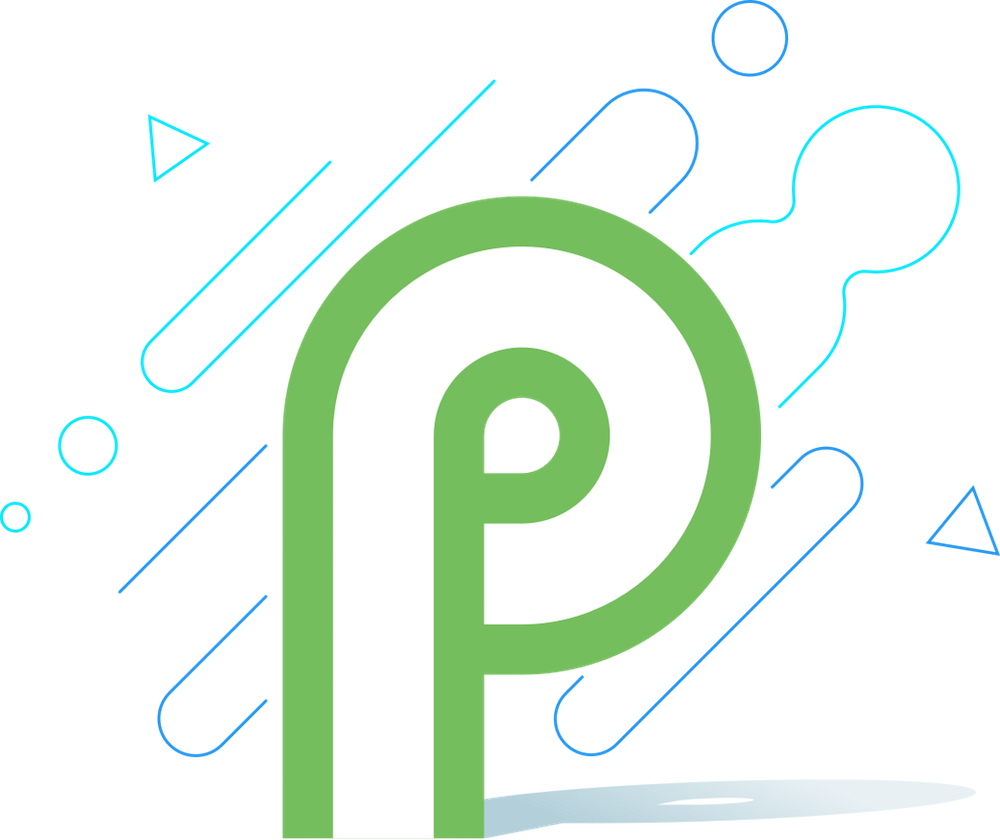 When it comes to the developer preview, the list of compatible devices is surprisingly thin: it's limited to the current-gen Pixel 2 and Pixel 2 XL, as well as 2016's Pixel and Pixel XL. The public beta, meanwhile, added these to the list: Sony Xperia XZ2, Xiaomi Mi Mix 2S, Nokia 7 Plus, Oppo R15 Pro, Vivo X21, OnePlus 6, and Essential PH‑1
And yes, the slightly older Nexus 5X, Nexus 6P, and Pixel C tablet are off of the update list for good. Ars Technica confirmed with Google that those devices won't get the full version of Android P either.
As far as the full version of Android P, it's too early to make any assumptions on which phones will wield it beyond the Pixels. This year's biggest flagship phones, like the Galaxy S9 and Huawei P20 Pro, will probably get the update down the line, but support for older phones (and lower-end phones) is always severely hit-or-miss. And manufacturers haven't been getting any better about updating their devices in quick fashion.
Of course, the Pixel 3 and Pixel 3 XL will surely be rocking Android 9.0 P out of the box, and they're expected to land in October.