6 things you need to know about the Sony WH-1000XM4 wireless noise-cancelling headphones
You talk too much
Despite serious competition from the familiar faces of Bose, Bowers & Wilkins and Sennheiser, Sony's WH-1000XM3s have fairly comfortably hogged the top spot in our headphones Top 10 list since they launched in 2018.
TL;DR: we really love these cans.
That said, a refresh was definitely in order this year, particularly when Bose's Noise Cancelling Headphones 700, while unable to unseat the Sonys as audio champ, probably one-upped them in terms of useful features.
That changes today, though. The WH-1000XM4 might look remarkably similar to their five-star forerunners, but Sony will be hoping that a host of smart new features will keep it ahead of the always-chasing noise-cancelling pack.
Here's everything you need to know.
1. Design: same but different
On first glance you'd be forgiven for struggling to notice any design differences between the M3s and their successors. They have the same clean, minimalist look and overall shape, valuing supreme comfort (we've worn these headphones for pretty much the entirety of a transatlantic flight without feeling the head pinch) over eye-catching material flourishes. And we're glad that Sony isn't deviating from that philosophy. If it ain't broke etc.
But the M4s do feature a new hanger structure for even more snugness and even distribution of weight, and despite new tech that we'll come to in a bit, they're even a hair lighter than the M3s.
2. The noise cancelling has been improved
When it comes to blocking out external racket, Bose's latest might just have the edge over the M3s, but Sony hasn't stood still in this department, reducing highs and mids for what it calls its best ever noise-cancelling performance.
There are two microphones on each earcup, which capture ambient noise and transfer the data to Sony's HD Noise Cancelling Processor QN1. A new Bluetooth Audio SoC (System on Chip) then adjusts your music and noise at over 700 times per second. A new algorithm used for real time processing should allow you to focus more on the new Rival Consoles album and less on the vocally hungry baby on the seat across from you.
Sony also uses DSEE Extreme AI tech to more effectively upscale compressed audio files so they sound as good as they can.
3. They know to stop the music when you start talking
Arguably the most innovative new feature of the WH-1000XM4s is the 'Speak-to-Chat' function. When switched on – the sensitivity can be customised to your liking in Sony's Headphones Connect app – the headphones will recognise your voice whenever you start talking, automatically stop the music and let in ambient sound so you can keep chatting without needing to manually pause or remove them from your head.
Stop talking and the music will resume after 30 seconds. It's a great addition, but presumably means no more out-of-tune singing along out loud.
Sony says voice pickup has also been enhanced with the M4s, so they'll be able to more clearly hear what you're saying on a hands-free call, or when you're saying it for Speak-to-Chat.
4. They know where you are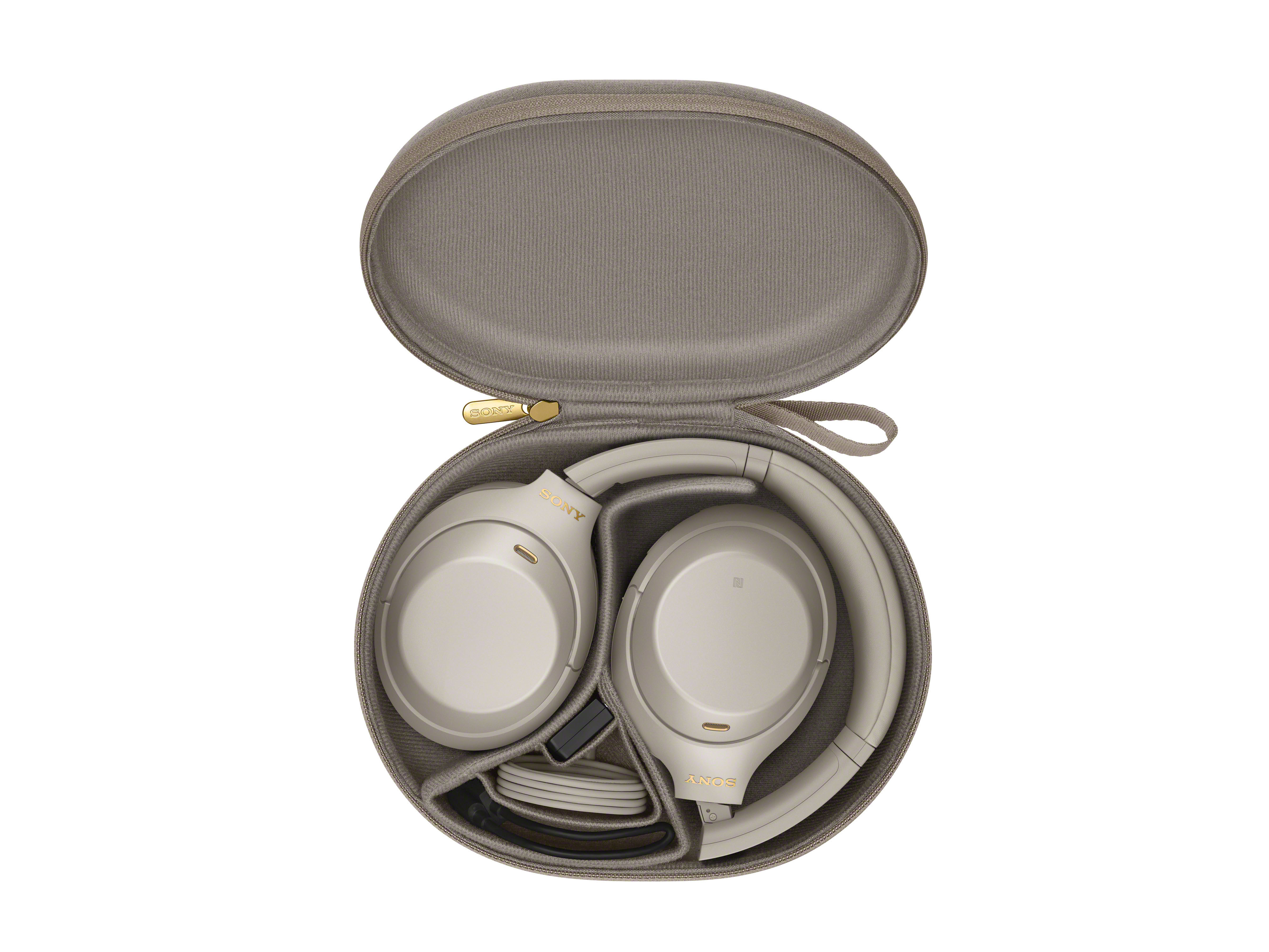 The WH-1000XM4s are a clever pair of cans. Adaptive Sound Control – again, highly tweakable in the app – allows the headphones to sense where you are and adjust ambient sound accordingly. Over time, they'll learn frequently visited places such as your workplace (these days commonly known as your living room), gym or local cafe, intelligently switching between each.
If you're on a train they'll banish engine roars, and when you're walking beside a bus route they'll make sure you can hear what you need to so things don't get ugly.
5. The new multipoint connection fixes our biggest gripe with the XM3s
As much as we treasured Sony's outgoing noise-cancelling over-ears, there was one thing about them that really irritated us: switching between connected devices was far too much of a faff, and rarely worked without a hitch.
This time, things are different, or at least they will be after a firmware update Sony assures us is imminent. A new multipoint connection (MPC) allows you to pair the M4s with two Bluetooth-enabled devices at once.
If you've made these, say, your laptop and phone, when a call comes in the headphones will know to connect to the latter as you take it, and you can switch between each device with just a tap.
6. Everything else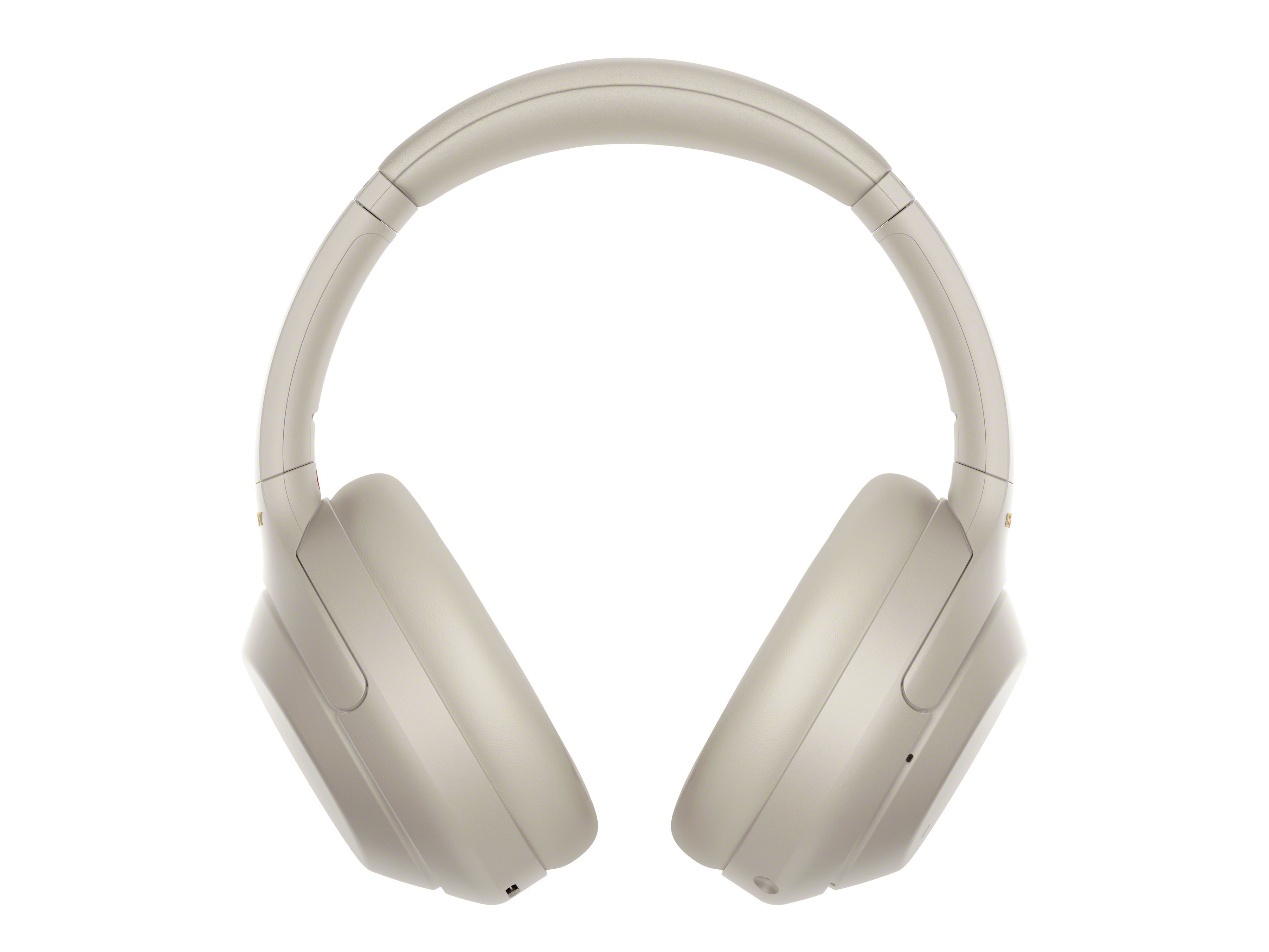 Other convenient new additions include automatic wear detection, which uses proximity and acceleration sensors to know when you've removed the headphones or put them back on, pausing and resuming audio automatically. This way you save battery and know you're not going to lose your place on the latest episode of The Adam Buxton Podcast.
As with the M3s before them, you can also trigger 'Quick Attention Mode' by placing your right hand over the right earcup. This will allow ambient sound to pass through so you can hear train announcements or insults from your other half without taking the headphones off.
360 Reality Audio support enables object-based spatial audio on compatible streaming services (Deezer and Tidal), while Google Assistant, Alexa and Siri are all supported.
Battery life remains unchanged at 30 hours with noise cancelling turned on, with quick charging giving you up to five hours of juice from 10 minutes of charging with the right adapter.
Sony's WH-1000XM4 will be priced at £350 and will be available later this summer in black and silver. We'll have a review soon.