The 6 biggest announcements from Amazon's Echo 2020 event
The Echo goes round, the Show follows you, and Ring has a flying security drone...
Amazon likes to announce a whole bunch of hardware at once, and while this year's Echo event wasn't quite as overwhelming as last year's (no microwave this time), it still brought us lots of new devices.
The core Echo and Echo Dot are being reissued with sleek, rounded designs, while the new Echo Show 10 has a screen that'll follow you around. Meanwhile, Ring has a flying in-home security drone and car alarm/camera devices, and Amazon's launching a Google Stadia-like video game streaming service.
Here's a look at all of the new Amazon and Ring gear coming your way soon.
1) Echo + Echo Dot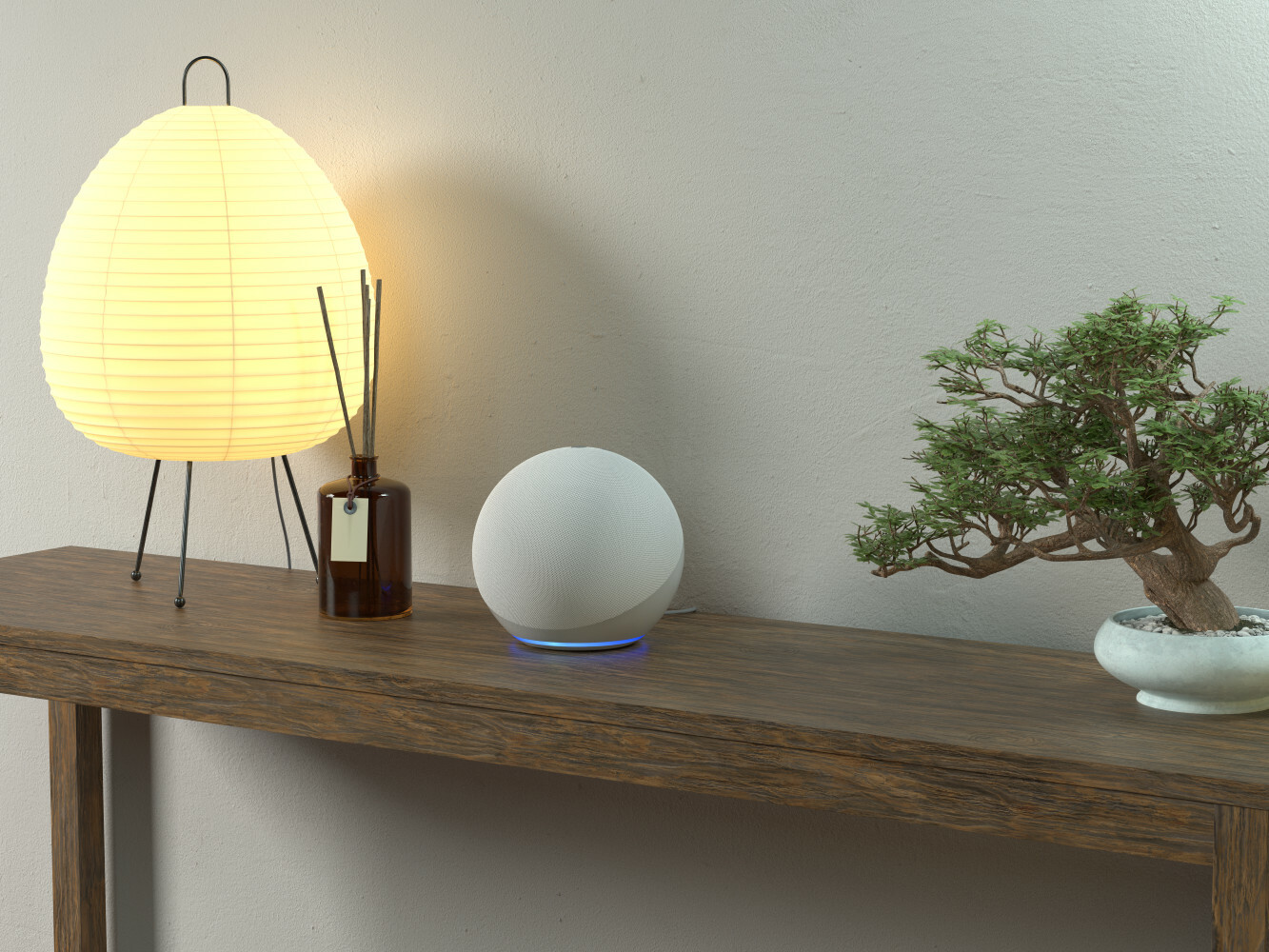 Amazon has taken a totally new approach to design with its new Echo, which has a globe-like shape and looks less like a clunky tech device. It's powered by the brand new AZ1 Neural Edge processor, which has an all-neural speech recognition model for faster results.
The smaller Echo Dot and Echo Dot with Clock are getting similar makeovers, along with Echo Dot Kids Edition models that resemble a Panda and Tiger, respectively. The core Echo will be £90, while the Echo Dot will sell for £50 with the clock version at £60.
2) Ring Always Home Cam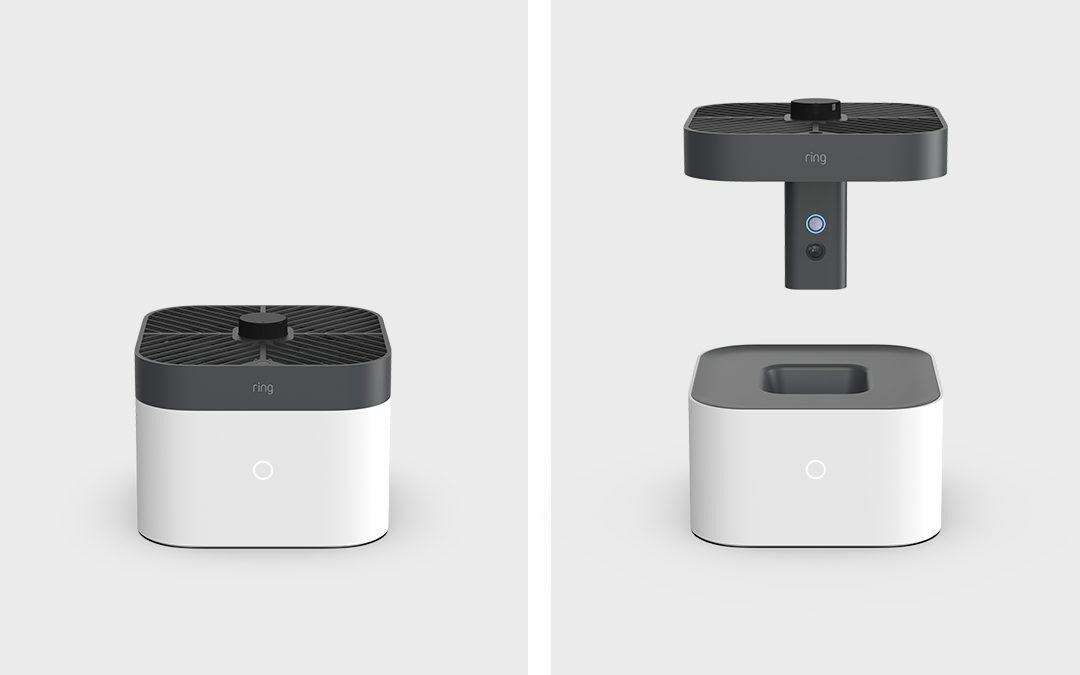 Have you always wanted an indoor flying drone to keep tabs on everything happening in your home? Regardless of your response, that's exactly what Ring has prepared with its Always Home Cam.
The autonomous drone only records once it takes off from the base, and then it'll follow designated paths around your home to show what's happening when you're not there. You can view the results from the Ring app, and either tell the drone when to fly or have it automatically pop up if a Ring Alarm sounds. It's only announced for U.S. release so far at US$250.
3) Echo Show 10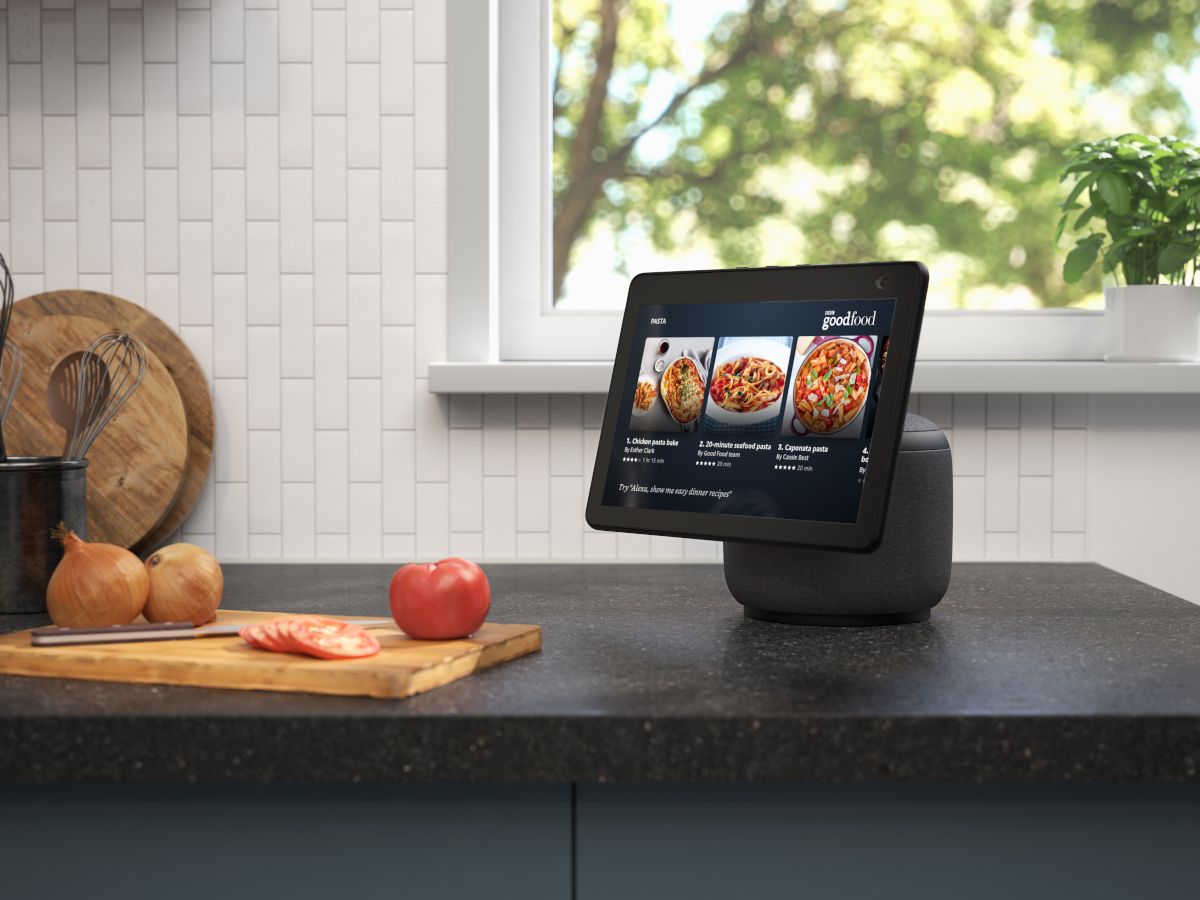 Amazon's new Echo Show 10 also got a major overhaul today, with a fresh look that also adds significant functionality. Now, the screen is mounted to a rounded speaker base and will follow you around during video calls and pivot when you call for Alexa.
It's similar in a way to Facebook's Portal but taken to another level thanks to the motorized base and ability to look around the whole room. And it doesn't use facial recognition, so it's not going to tell who's in view (just that it's a human). It's a little pricier than before at £240. Also, all Echo Show models are going to add Netflix this year, so that's beneficial!
4) Ring Car Alarm/Cam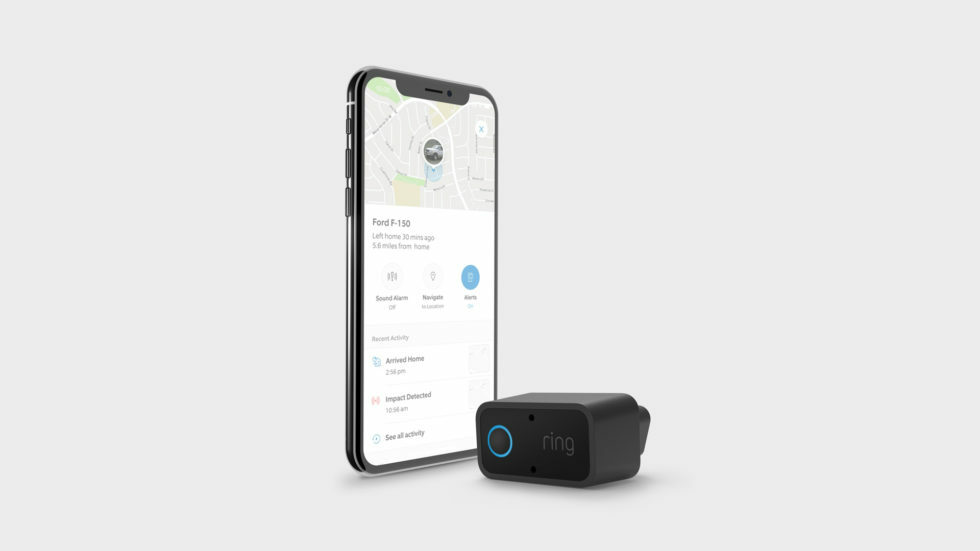 Ring is expanding out of your home and into your car with the launch of the Ring Car Alarm and Ring Car Cam. The Ring Car Alarm (shown) is a compact device that mounts inside your car and automatically activates when it detects an event, such as a break-in, someone fumbling with the door, an accident, or when your car is towed away. No subscription is required.
The Ring Car Cam, meanwhile, is a more advanced device with dual cameras for recording outside and inside of your car, whether parked or driving. It works as a theft detection and deterrent device, but also for recording potential accidents or interactions with police.
Ring's asking US$60 for the Car Alarm and US$200 for the Car Cam. We're still waiting on details of a UK release on these ones.
5) Amazon Luna
Luna is Amazon's attempt at a Google Stadia-like streaming video game service, letting you play games on an array of internet-connected devices without needing a serious gaming rig. That's because the gameplay computing happens in the cloud, then is rapidly streamed to you.
The service will have major games such as Assassin's Creed Valhalla, Control, Sonic Mania, Metro Exodus, and plenty others, and is playable on computers, smartphones, tablets, and Amazon's own Fire TV devices. It'll have a dedicated controller, and you'll be able to stream video directly to Twitch, as well.
It sounds like Amazon will offer subscriptions to various "channels" or packages of games. For example, Luna+ is Amazon's core package with games from an array of publishers, while a Ubisoft-specific channel will be separate. Players in the mainland United States can request early access now, but no word yet on launching elsewhere.
6) Fire TV Stick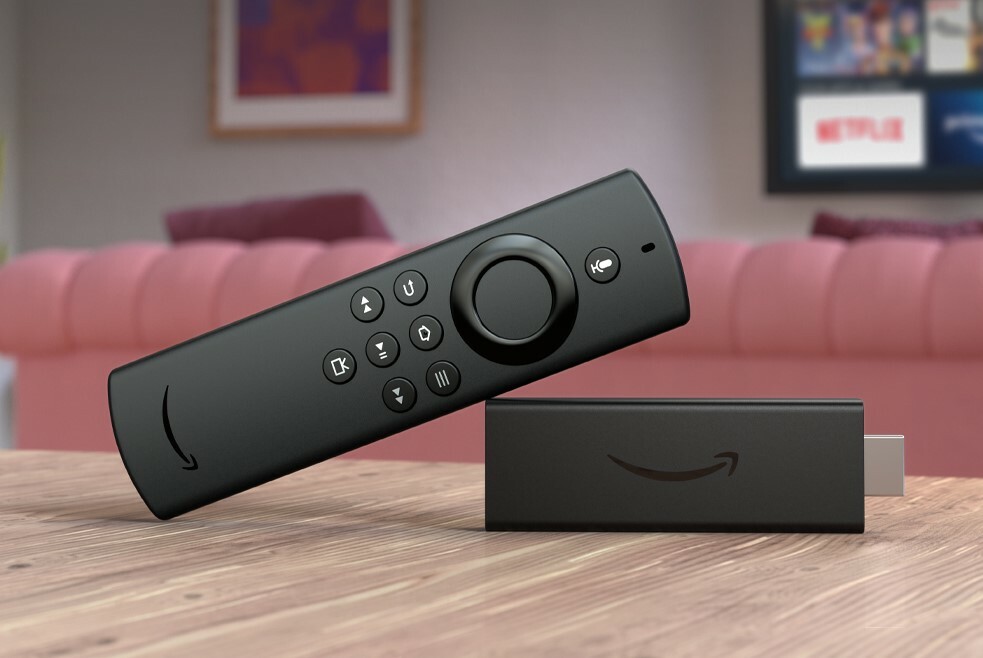 Last but not least, Amazon is giving its Fire TV Stick an upgrade with a new model that's 50% more powerful despite using 50% of the power as before. It'll stream in 1080p at 60 frames per second with HDR support, and handle Dolby Atmos audio as well.
Meanwhile, a cheaper Fire TV Stick Lite keeps things simpler with no Atmos support, no TV control, and a simpler remote. It still does 1080p with HDR, though. The new Fire TV Stick is £40, with the Lite version coming in at £30. And all Fire TV Sticks will also see an updated UI later this year.