5 of the best Beats alternatives
Still Dre? You needn't be, with a pair of these superior style cans clamped to your ears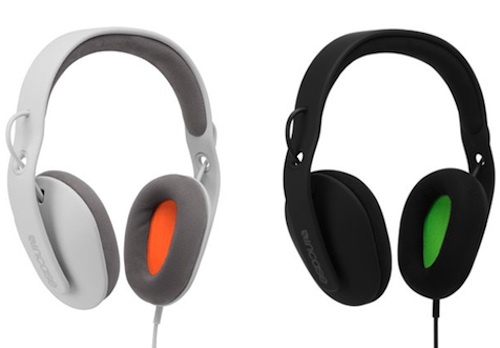 Incase Sonic £120 goincase.com
The Sonics are a little bit of NASA on your head – the ear pads are made from memory foam, the drivers from titanium. They sound fast, direct and punchy, with a proper talent for rhythms and details, but the way they deal with treble is troublesome. Some Beats beaters sound better; none look or feel so smooth.
TDK ST800 £200 tdkperformance.com
Textured leather is a nice change from the usual plastics but these are big boys – batteries in once earcup and a volume-control-plus-mute in the other. Energetic and stacked with detail, they're just as thumping or soothing as your music needs them to be. So while these TDKs are hardly discreet, the sound is worth the weight.
Focal Spirit One £200 focal.com
Focal's first ever cans look the business and they tread a fine line between 'cuddle' and 'squeeze' to give a snug fit. Leather, rubber and aircraft-grade aluminium keep material fetishists happy and they generate a spacious soundfield to boot. With tones that balance carefully between excitement and detail, they'll prefer the heftier end of your collection. Look, feel and sound – the Focals cover all the bases and they're Stuff's Beats alternative pick.
Audio-Technica ATH-ES88 £230 audio-technica.com
These slender cans weigh in at only 130g. Cans? Actually, Audio-Technica prefers the term 'earsuit'. The bassier your music, the more ES88s like it – they can deal with big volumes without leaking sound or stressing out. Pity there's no in-line remote, but at least the cable doesn't transmit noise if bumped. Sleek, subtle and skilful with all sorts of tunes.
Phiaton MS 300 £150 phiaton.com
As red and black as MJ's jacket in the Thriller video, with carbon fibre exposed immodestly on the ears, these won't suit anyone who craves anonymity. The MS 300s aren't as spacious as some rivals but otherwise they've got talent to spare. Solid bass, a crisp top end and loads of detail in between makes them a cheerful listen. If these cans were a mate, it would always be their round.
You may also like
Monster Beats by Dr.Dre review
Official UK music streaming chart launches
New video! Renault Twizy test drive