Shure AONIC Free review: outstanding sound quality
Never mind the width, listen to the quality - it's all here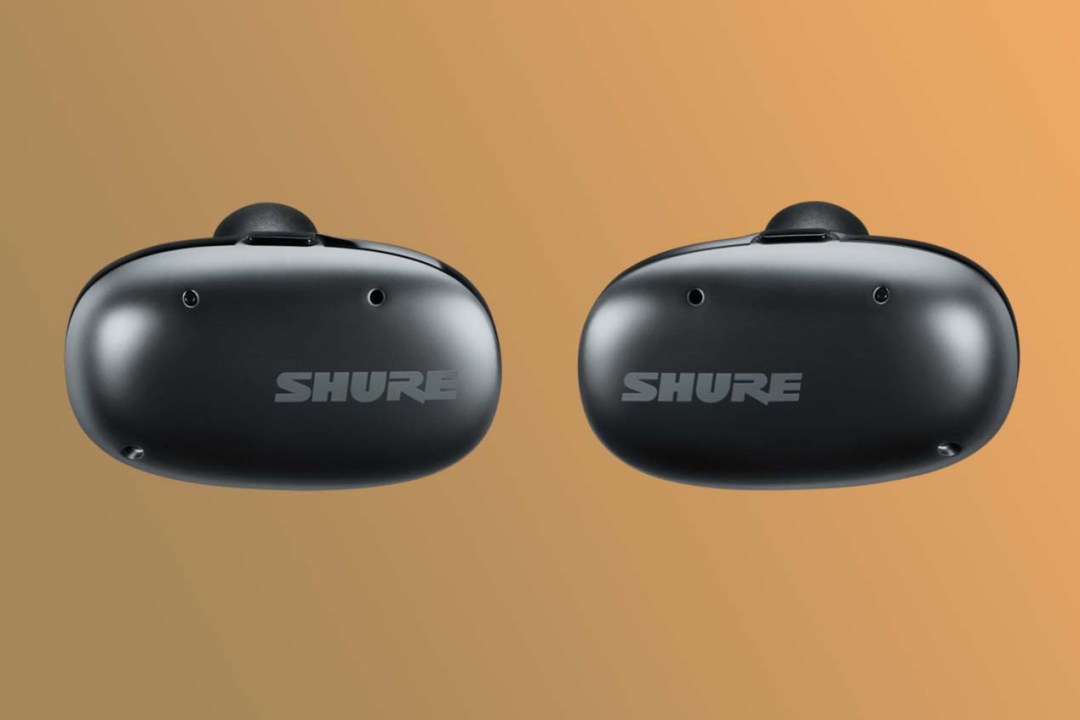 There are some things we know for sure about Shure. We know its microphones and in-ear monitors are very highly regarded. We know it has a huge reputation in the world of professional audio equipment. And we know it's not the sort of company to be first out of the blocks where exciting new technologies are concerned.
Hardly surprising, then, that it's taken until now for Shure to launch its first truly wireless pair of true wireless in-ears. It's tried to describe products like the AONIC 215 as 'true wireless' before now, but anyone who's seen a pair knows the wires are replaced by a couple of very ungainly earhooks acting as Bluetooth receivers. So the authentically wireless AONIC Free are definitely overdue.
We can't move for true wireless in-ear monitors at this sort of money, though. So the questions must be: are the Shure AONIC Free worth the wait? And are they worth the money?
Design and build: larger than life
This is a game of two halves and no mistake. As far as 'build' is concerned, we're on very safe ground here: the AONIC Free use high-quality plastics, are put together with obvious care, and give every impression of robust longevity.
As far as 'design' goes, though, the Shure look a bit of a throwback. They're unfashionably large, relatively heavy, and protrude from the wearer's ear in a manner that hasn't been popular since the earliest days of Bluetooth headsets.
The fact that they're extremely comfortable, thanks to their ergonomic shape and the generous selection of high-quality Comply foam eartips in various sizes that Shure provides, only partially mitigates this. One thing that Shure's range of in-ear monitors is known for (apart from their outstanding sound quality, of course) is their low profile. 'Low profile' is not an accurate description of the AONIC Free, though.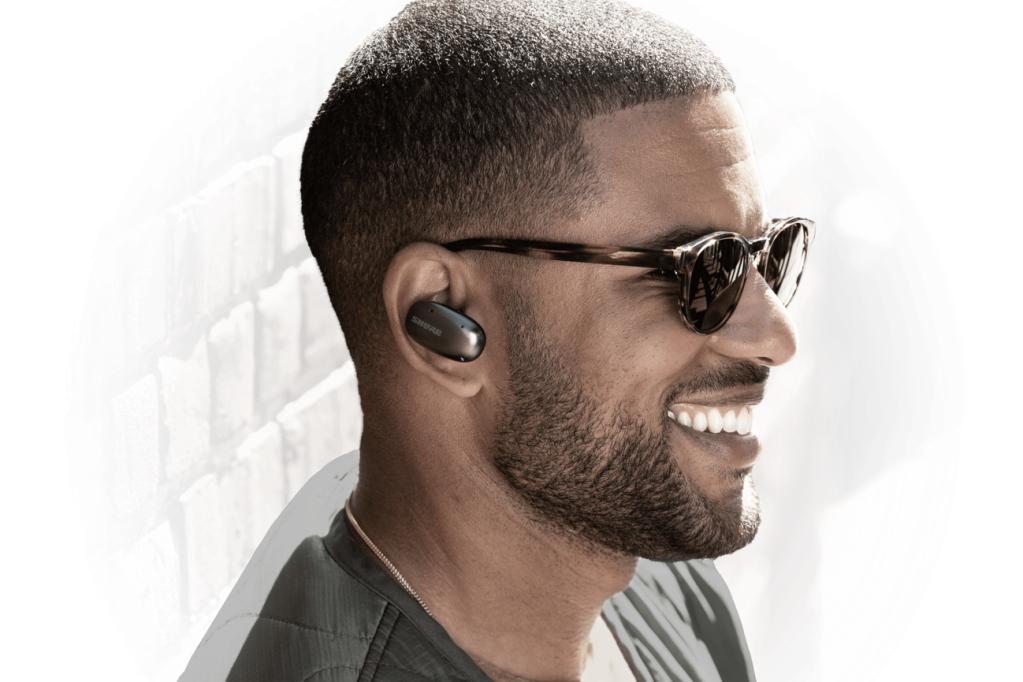 Features: have and have not
We might want to start with something the AONIC Free don't feature: active noise-cancellation. Shure is extremely bullish about the passive noise-reduction abilities of these earbuds, and to an extent it's true – the AONIC Free block out a fair bit of external sound thanks simply to the way they fit. But there are no two ways about it: many customers spending the thick end of two hundred pounds on a pair of true wireless in-ear headphones will expect some active noise-cancellation circuitry as part of the deal.
At least the Shure have it where it counts in terms of wireless connectivity. Using Bluetooth 5.0 with compatibility with SBC, AAC and aptX codec means hi-res audio (from Tidal, Qobuz or wherever else you source it) can be handled without alarms. Sound is served up by a single full-range dynamic driver in each earbud – not for the first time, Shure is coy as to its size and composition. But equally, this wouldn't be the first time a Shure headphone driver of secret specification has comprehensively delivered the goods.
Battery life of seven hours from the earbuds with a couple of further full charges from the case would be no better than average from a properly compact product. So given how relatively large the AONIC Free earbuds are (and, consequently, how big their charging case is) these are quite disappointing figures. We don't have the space here to list the number of alternative pairs that will last longer – far longer, in many cases.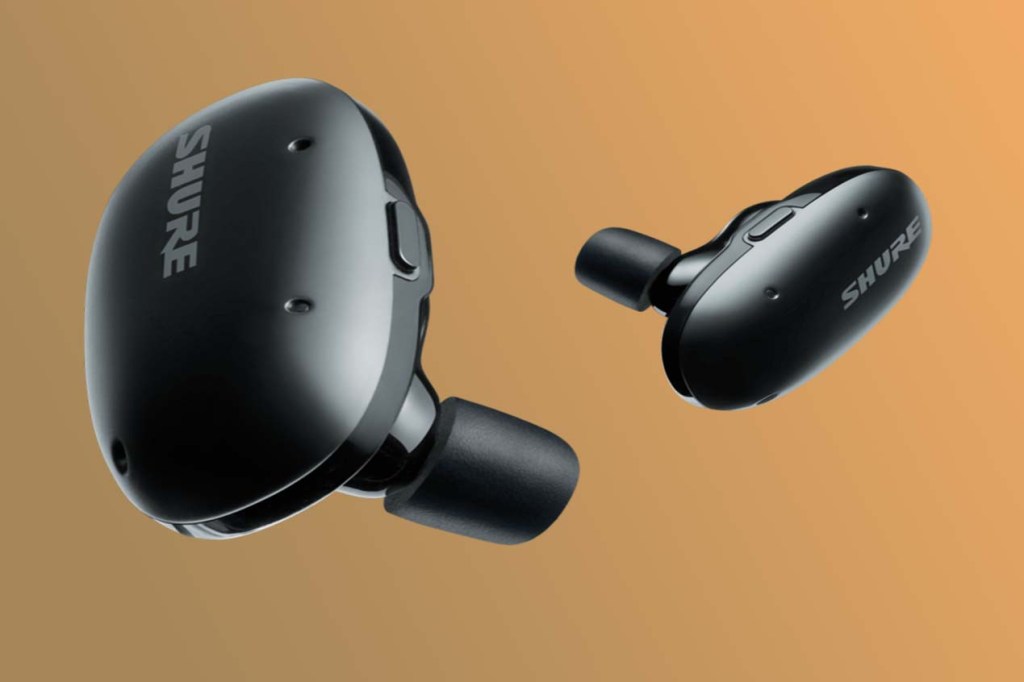 Interface: push, don't touch
At least those big earbuds have a nice big surface for some touch controls, right Shure? Right?
Perhaps it was too obvious. But for whatever reason, Shure has ignored the opportunity to fit AONIC Free with touch controls, instead opting to put a single physical 'push/push' button along the top edge of each earbud. The action is positive, the controls seem pretty much impossible to confuse, and they put you in charge of 'play/pause', 'volume up/down', 'wake voice assistant', 'answer/end/reject call' and 'environment mode on/off'.
'Environment mode' is how Shure describes the earbuds' ability to introduce external sound to your listening – which is handy for keeping safe in busy areas if nothing else. In the ShurePlus Play app, it's possible to both adjust 'environment mode' through ten stages of intensity and, using the app's 'PausePlus' control, to have your chosen level of 'environment mode' intensity standing by for when you press 'pause'. It's useful enough for us to imagine the idea being co-opted/ripped off by any number of rival manufacturers sooner rather than later.
The entire ShurePlus Play app is a very useful and useable thing, in fact. Here's where you can adjust the physical earbud controls, here where you can select between seven distinct EQ settings (or create settings of your own), and here's where you incorporate your favourite music streaming service (as long as it's Apple Music). It's clean, stable and altogether more help than any number of other brands' equivalents.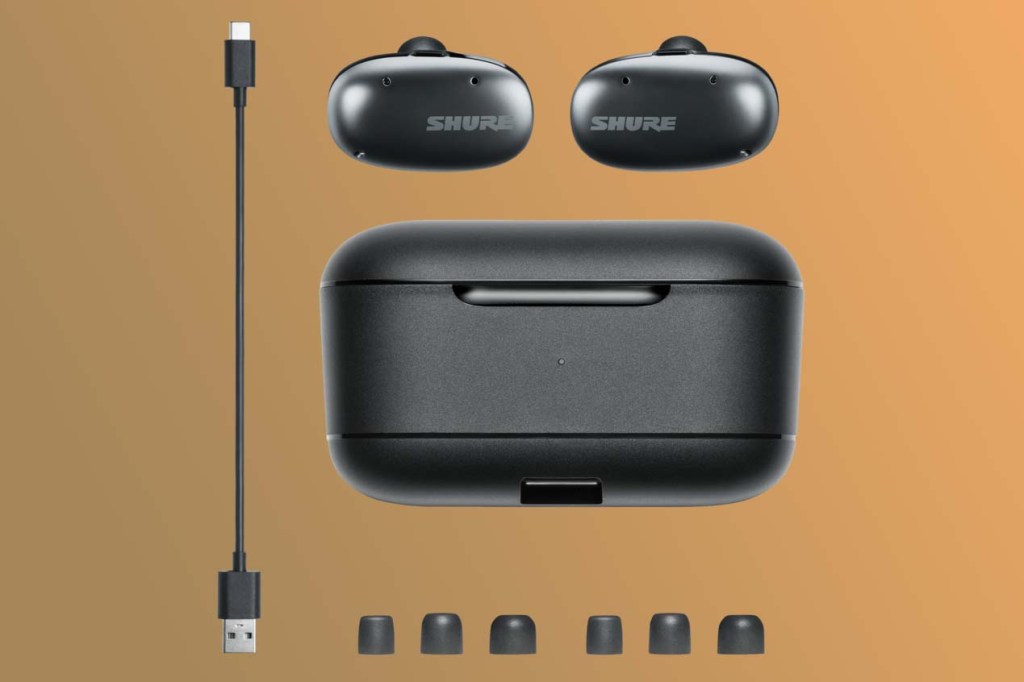 Performance: getting the big picture
Up until this point, we haven't been entirely sure what to expect from the AONIC Free. As far as 'performance' goes, though, we've some very definite preconceptions. And the good news (or the spoiler alert, depending on your point of view) is that judged on a pound-for-pound basis, the Shure AONIC Free sound very good indeed.
Not many earbuds, at any price, can major on accuracy and precision without sounding quite uptight and dispassionate in the process – but then these aren't just any earbuds. The AONIC Free take an Apple Music file of Animal Collective's My Girls and deliver it with an absolute stack of detail, both broad and fine, attached – but they sound entertaining and engaging rather than prissy when they do so. They carry a lot of punch and momentum at the bottom of the frequency range, plenty of bite and shine at the opposite end… and in between, they give a singer both the space and the fidelity to stretch out and properly express themselves.
The soundstage the Shure generate is large, three-dimensional and extremely well defined – so as a result, music is just as easy to follow on an instrument-by-instrument basis as it is convincingly unified. Dynamic potency is considerable, rhythmic expression is naturalistic, and the overall tonality is entirely convincing. The AONIC Free are able to focus on the most fleeting transients just as easily as on the big picture and can do so at the same time without ever coming close to tripping over their own feet.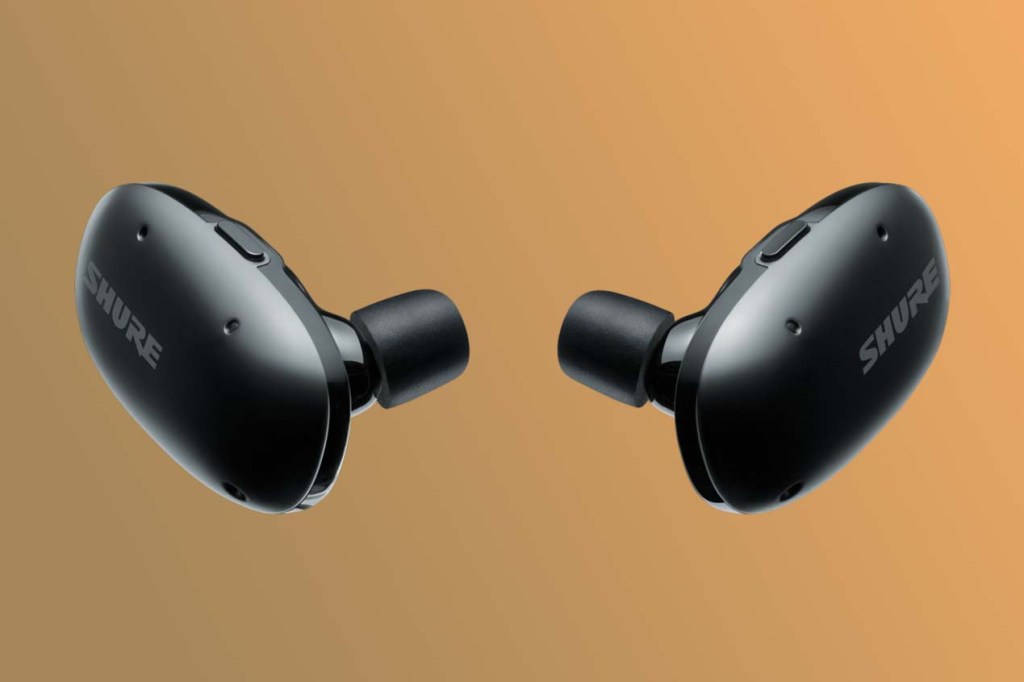 Verdict
They demand you make some accommodations, certainly – and some people will take one look at the fit and decide "these aren't for me". But those who want to turn their £179 into the best-possible sound need to hear the Shure AONIC Free at the earliest opportunity.
Stuff Says…
Ignore (if you can) the bog-standard battery life, the rather gawky looks and the lack of active noise-cancelling, and you'll find the AONIC Free among the very best sub-£200 earbuds around
Good Stuff
Outstanding across-the-board sound quality
Great control app
Comfortable (as unlikely as that might seem)
Bad Stuff
Big earbuds, big charging case…
…and yet disappointing battery life
No ANC