Stuff Gadget Awards 2020 (part 2)
The second instalment of the only tech awards you should care about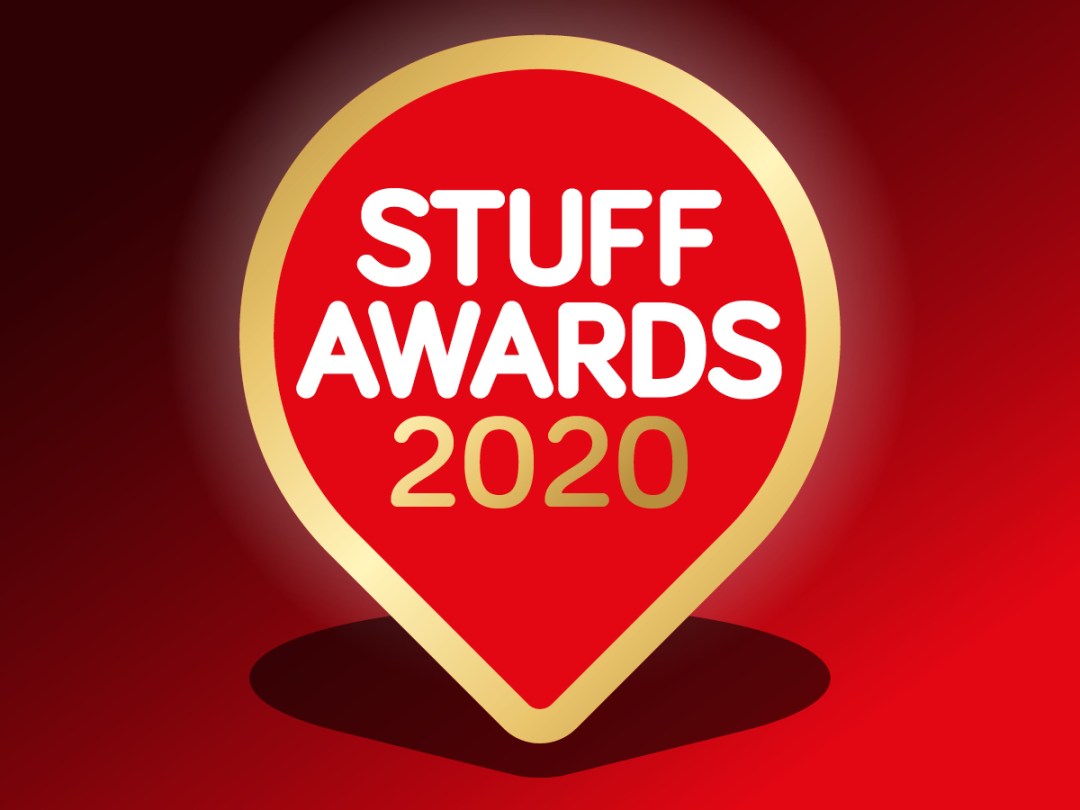 In case you missed it (just know we're shaking our collective head and tutting), the end of last week saw us kick off our annual Stuff Awards rundown, where we celebrate the very best in gadgetry in 2020. 
We've already revealed our favourite headphones, speaker, EV and loads more, so jump back to part 1 to see all the winners. 
Done that? Good, because here comes part 2. Strap in. 
App of the year: Cubasis 3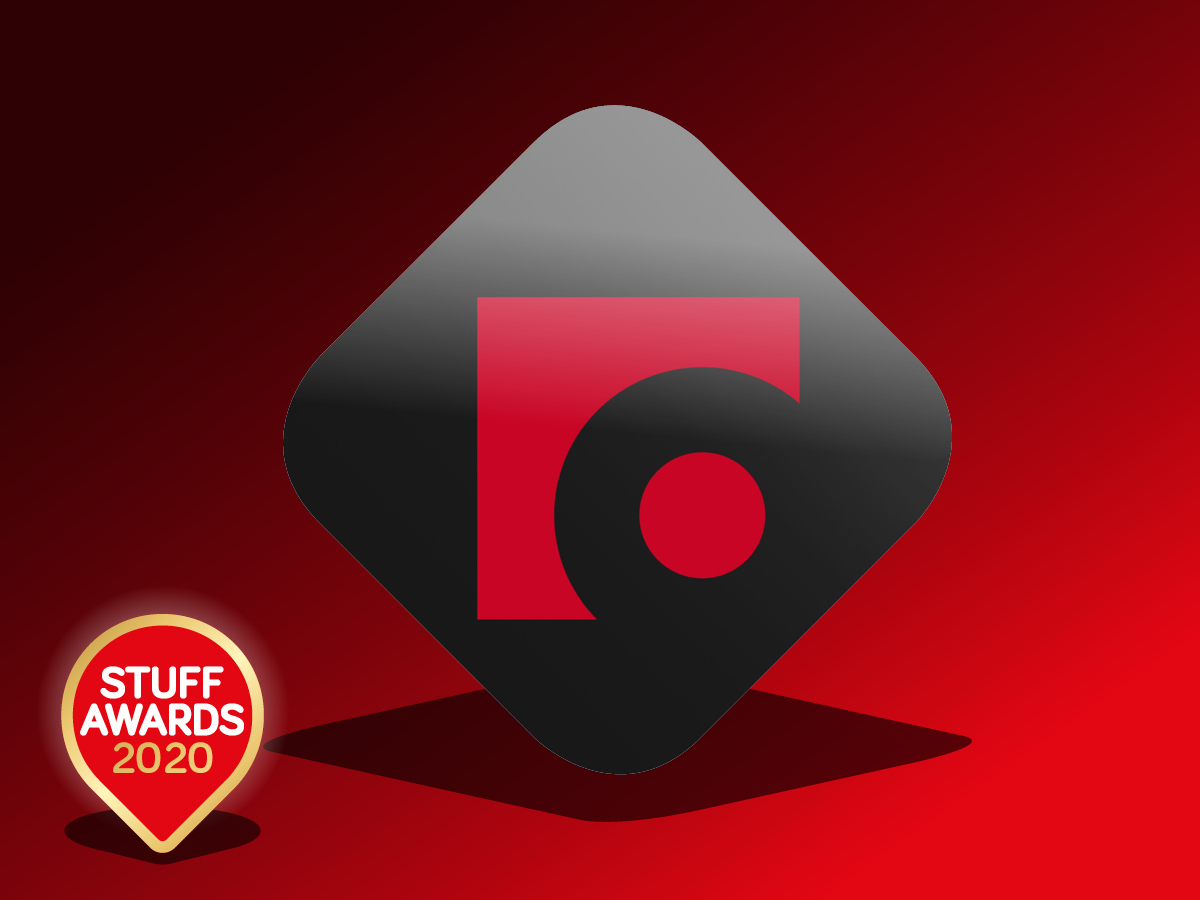 It's not like Android devices have been devoid of decent music-making apps until now, but Cubasis 3's arrival on Google Play finally means all mobile users have access to this superb, feature-rich, desktop-grade DAW… while iPhone and iPad users get this ace update (and can enjoy an arguably more enviable choice of plug-ins).
Using Cubasis 3 on the A14-equipped iPad Air and iPhone 12 series can be an incredibly speedy experience when you're throwing virtual instruments around; but regardless of operating system, the app packs a lot into a small space, from recording and sequencing through to waveform-editing and MIDI.
When you're done, twiddle with a bank of mixers like you're Quincy Jones crossed with Brian Eno, before squirting out a masterpiece that's sure to make you a legend — all while on the move.
Nominees
HEY Email
NetNewsWire
Universe in a Nutshell
Looom
MOBILE GAME OF THE YEAR: Unmemory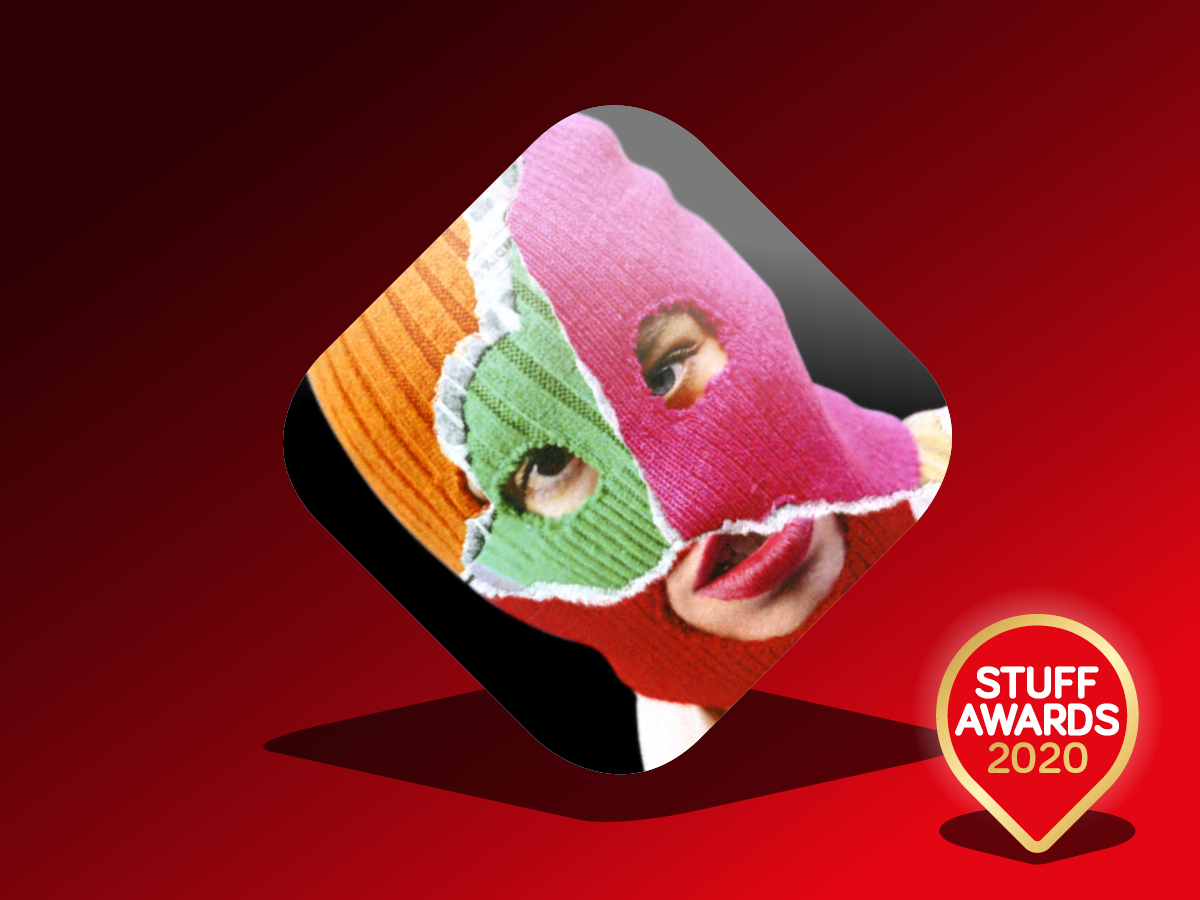 Not since the wonderful Device 6 have we seen such a masterful reimagining of narrative tale and interactive content. At first, Unmemory is a noirish murder mystery that feels a lot like a traditional digital book, albeit peppered with illustrations and presented as one long scrolling view rather than pages you flip.
The secrets soon reveal themselves as a clever, tactile set of interconnected puzzles — an innovative production that upends existing conventions on digital books and room escape puzzlers. It's fair to say things take a turn for the weird, twisting perceptions and plunging you into a series of brain-teasing tasks.
This is a stylish and smart take on a now-established genre; and from the second you hear a distant phone ringing, realise you spotted one earlier and frantically scroll back up the screen to answer it, you'll be smitten.
Nominees
Fancade
Meteorfall: Krumit's Tale
Sticky Terms
Bird Alone
Smartwatch of the year: Samsung Galaxy Watch3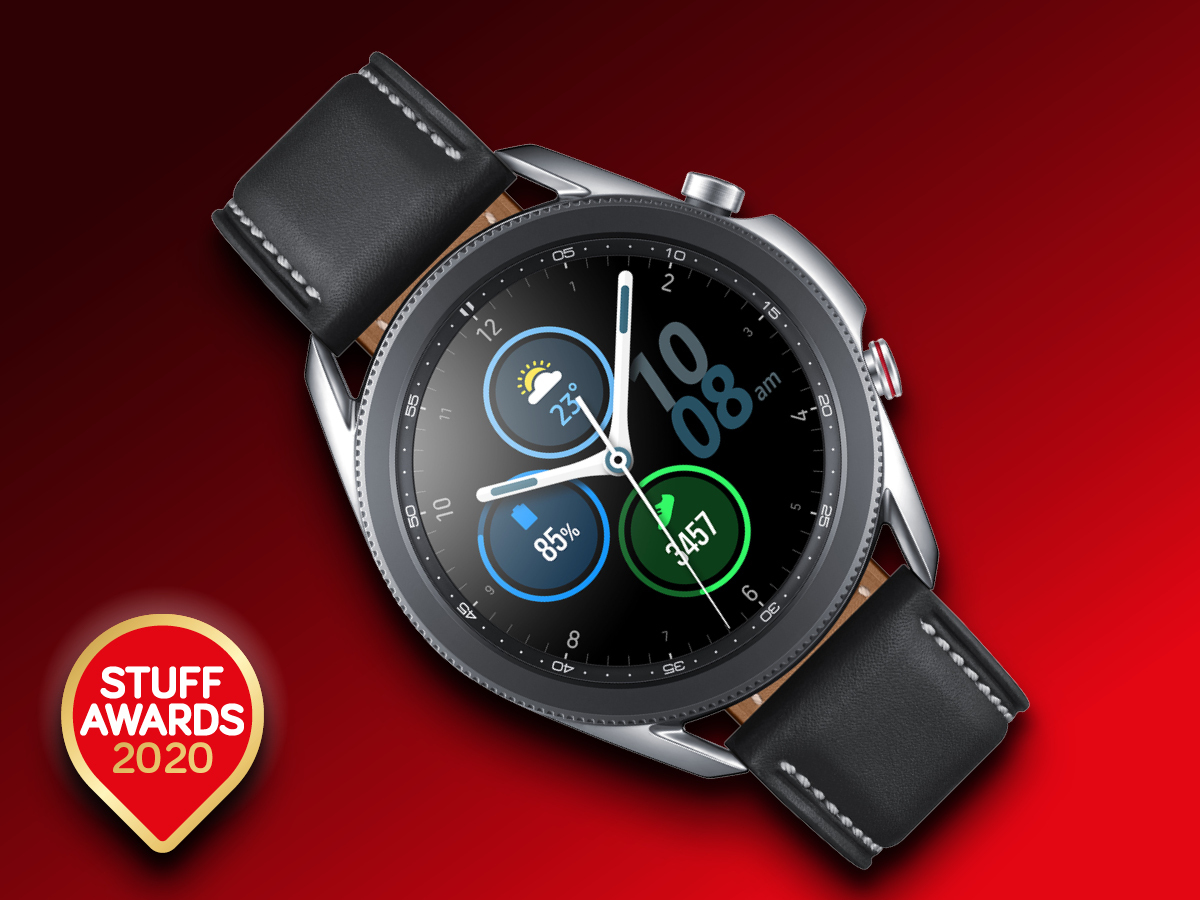 Man, it ain't cheap by any shake of the wrist… but with the Galaxy Watch3, Samsung has delivered a wearable with personality and style.
Well, you can cram in as many smart functions, tracking features and apps as you like, but if they're all going into a watch that looks like a bland medical device, where's the fun? The Galaxy Watch3 understands this, and is first and foremost a dapper timepiece with premium touches you won't want to hide under a shirt cuff.
Yes, it costs more than an Apple Watch, but we reckon Samsung has edged out its great rival thanks to the Galaxy Watch3's winning combination of effortless fitness tracking, a slick Tizen OS that's more than a match for Wear OS, high build quality, a class-leading Super AMOLED screen and an intuitive rotating bezel, which makes it a pleasure to control as well as to show off.
Highly commended: Apple Watch SE
Nominees
Apple Watch Series 6
Fitbit Sense
Garmin Fenix 6
Smart home gadget of the year: Amazon Echo (4th Gen)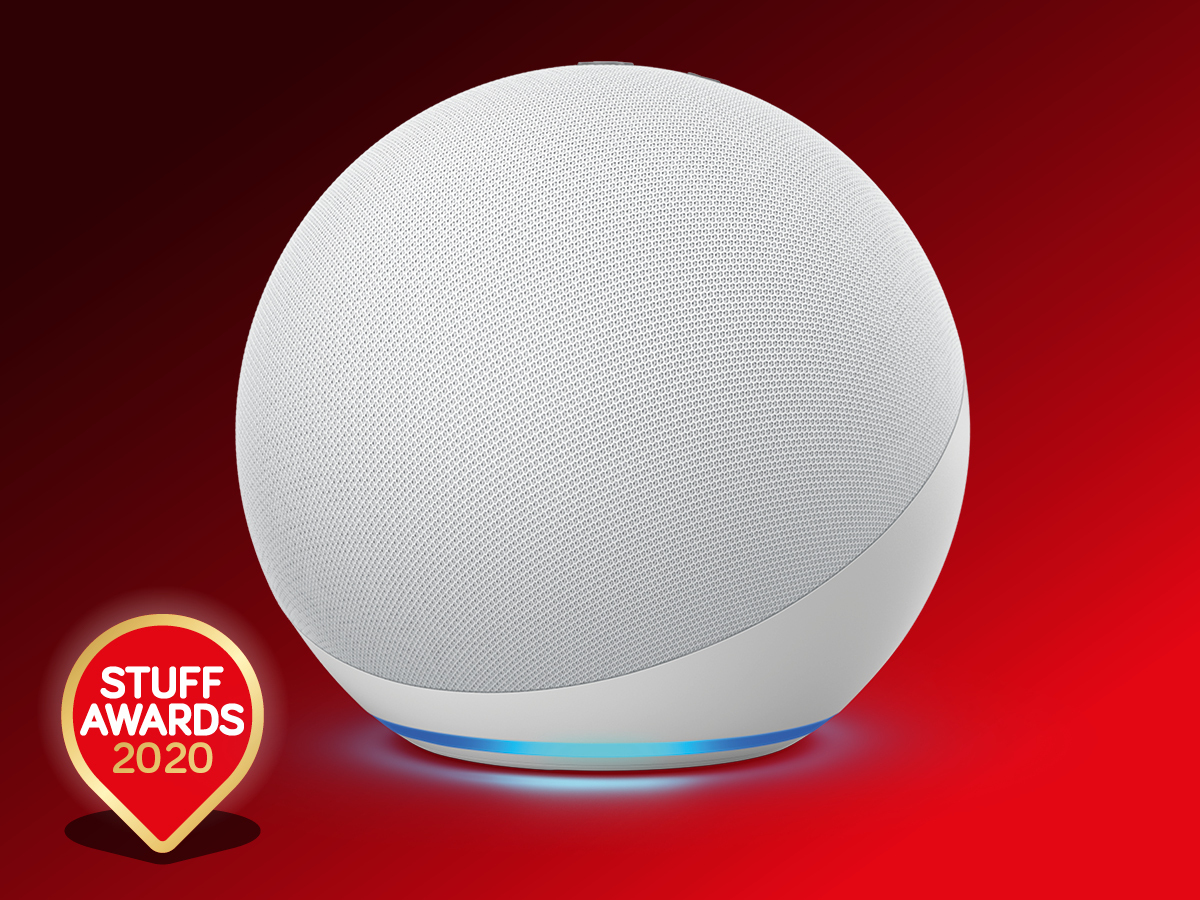 In a year where Amazon, Apple and Google went head to head (to head) with sub-£100 speakers they all claimed would do your streamed songs justice, in the end it was the newly orb-shaped Echo's smart home capabilities that won us over.
The inclusion of a built-in Zigbee hub – alongside our go-to robo assistant, Alexa, responding to requests in half the time thanks to a new AZ1 neural processor – proved an irresistible combination that the admittedly musically talented Apple HomePod Mini and Google Nest Audio couldn't match.
And when it comes to streaming, Alexa supports all major services too. Such a giver.
Nominees
Ring Indoor Cam
Google Nest Audio
Apple HomePod Mini
Dyson 360 Heurist
Fitness gadget of the year: Mi Smart Band 5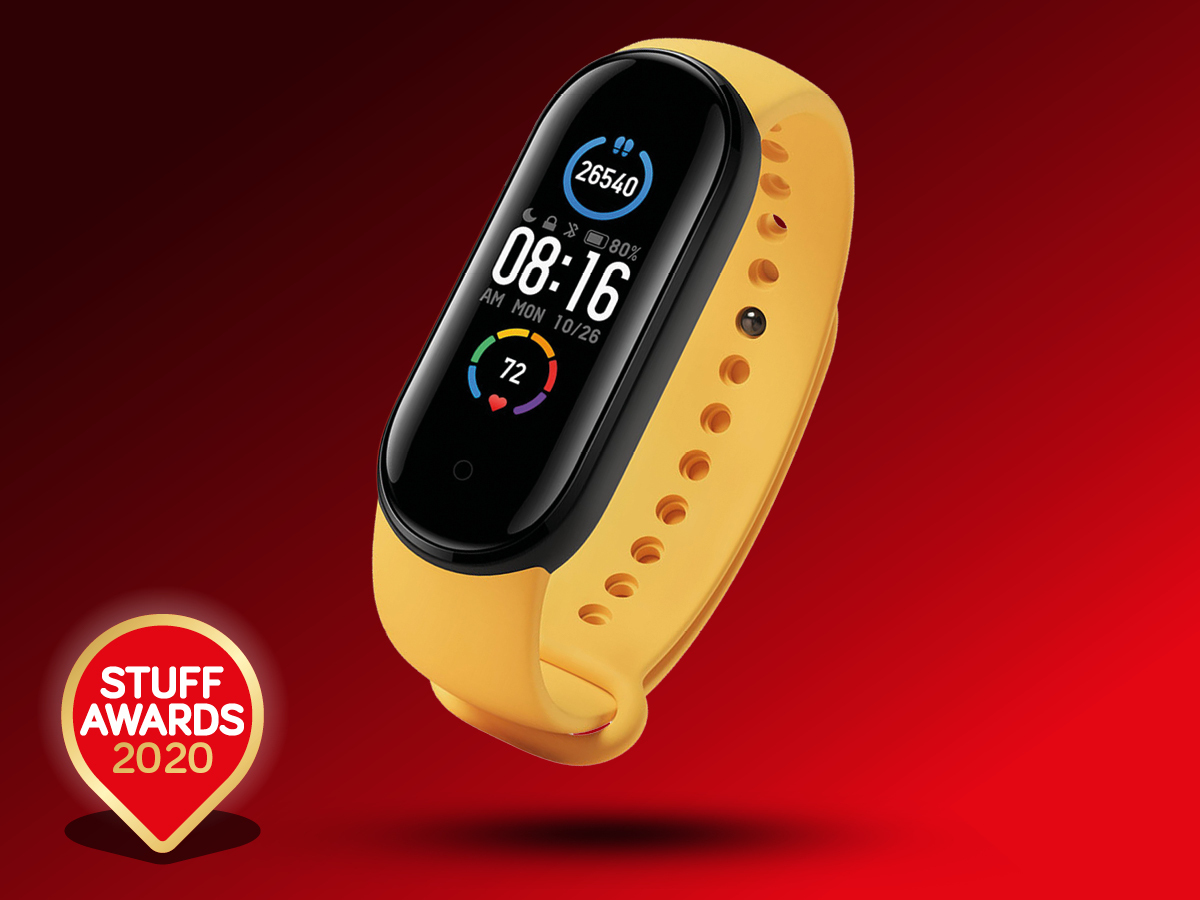 Like non-league Marine in the FA Cup third round, Tadej Pogacar cycling his little Slovenian socks off in the final time trial of the Tour de France and Captain Sir Thomas Moore offsetting some government PPE deals, the Mi Smart Band 5 represents a victory for the underdog – and in a category where the value-tastic tracker found itself up against not one but two seriously hi-tech exercise bikes costing roughly £2k each.
A bigger and brighter display than its predecessor, five new sport modes, the inclusion of stress tracking, call and text notifications, and an overhauled magnetic charging system, all combine to make the Smart Band 5 a genuine bargain that really raises the bar for affordable trackers.
Nominees
Polar Grit X
Peloton Bike+
Wattbike Atom (Next Generation)
Huawei GT 2 Pro
Laptop of the year: Apple MacBook Air (M1)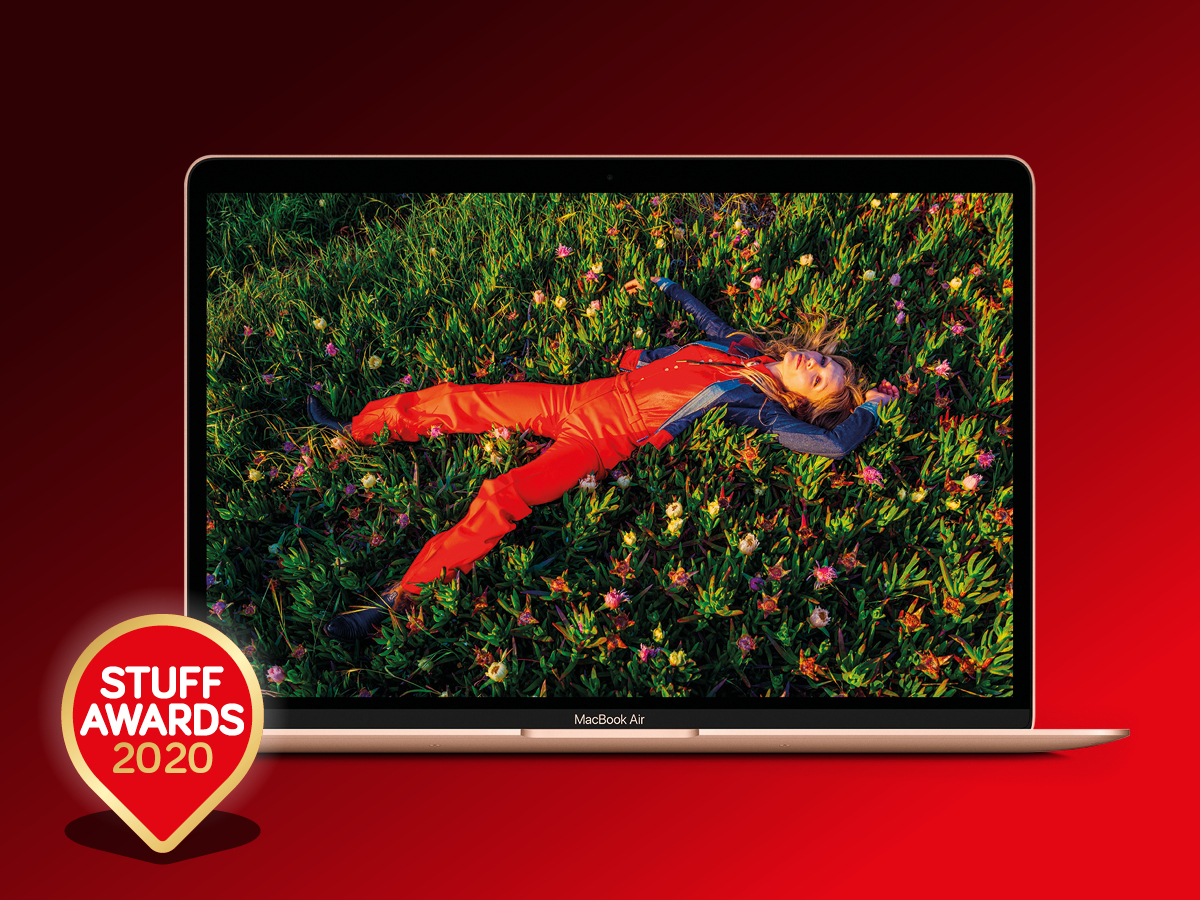 In terms of speed, the name 'M1′ has had some vastly different connotations. There's BMW's rapid M1 sports car from the late '70s… and there's the southern stretch of the M1 motorway, one of the country's worst traffic black spots.
When it comes to the M1 chip in the new MacBook Air, you can forget congestion and start dreaming of sporty performance coupled with ruthless efficiency – because it's the brains and brawn of the most insanely quick and able laptop you can get for a grand. Apple has developed a habit of shoving increasingly rapid chips inside its phones and tablets, so why should its laptops be any different?
Here we get not only a 13.3in backlit beauty that's 3.5x faster than the previous model, but also offers 5x better graphics performance and 9x faster machine learning. Apple's most affordable laptop is undoubtedly better than ever.
Highly commended: Apple MacBook Pro (M1)
Nominees
Microsoft Surface Book 3
LG Gram 17
Acer Swift 5
Phone of the year: Samsung Galaxy S20 5G
Smartphone of the year: cause of more arguments at Stuff HQ than "No, of course this isn't Tottenham's season".
While the Galaxy S20 has been perched in the No1 position of our Top Ten since launch, the late arrival of Apple's most powerful ever iPhones threatened to topple it at the last moment. Alright, the lack of a hulking Huawei packed with Google goodness eased Samsung's path to the top; but for bringing us 5G, hugely capable cameras, a 120Hz display and a battery big enough to cope with all of the above, the S20 was way ahead of the game. You might even be able to pick up a pink one… and promptly hide it in a nice black case.
The S20 also offers DeX, a way to put all that power to extra use as a dockable desktop-like computer – something we sorely wish Apple had included on the iPhone 12 series. But like Spurs, it just wasn't their time.
Highly commended: Apple iPhone 12
Nominees
Realme X50 Pro 5G
OnePlus 8
Sony Xperia 5 II
AFFORDABLE PHONE OF THE YEAR: OnePlus Nord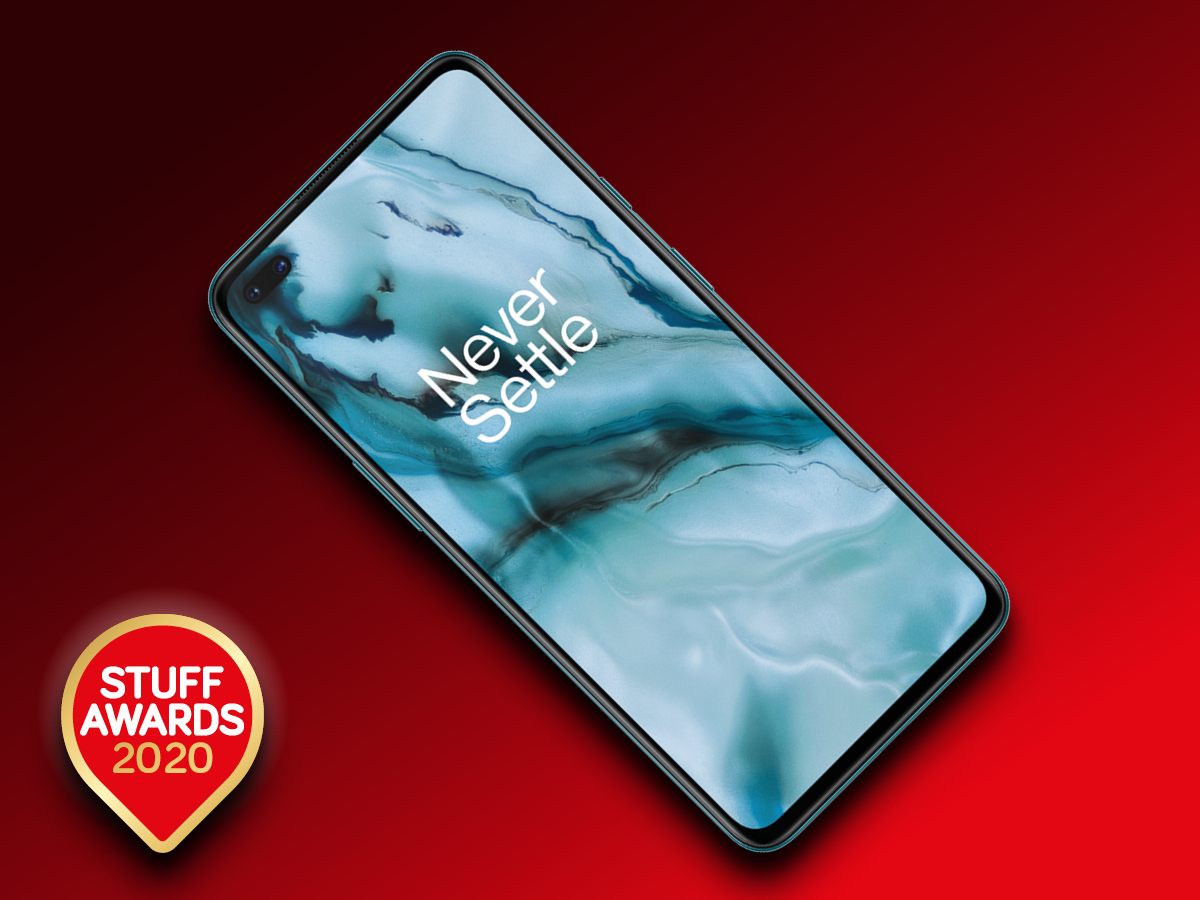 After flirting with the flagship crowd and watching countless challenger brands muscle in on its mid-range turf, OnePlus set about regaining the middle ground in 2020.
To be brutally honest, the competition appeared so fierce we weren't so sure they had it in them; but the cool and colourful Nord, with its 5G-savvy top-end CPU, silky OLED screen, rock-solid camera and reliable performance, made it a classier pocket-protruder than a Moto and more enjoyable than a Realme.
We suspect OnePlus knew it was onto a winner long before we broke the news, because the Nord line-up has since spawned two even cheaper models. So if £379 is still more than you want to pay, see the £329 N10 or the budget £179 N100 instead.
Nominees
Realme X2 Pro
Oppo A72
Google Pixel 4a
Moto G8
Gaming gadget of the year: Sony PlayStation 5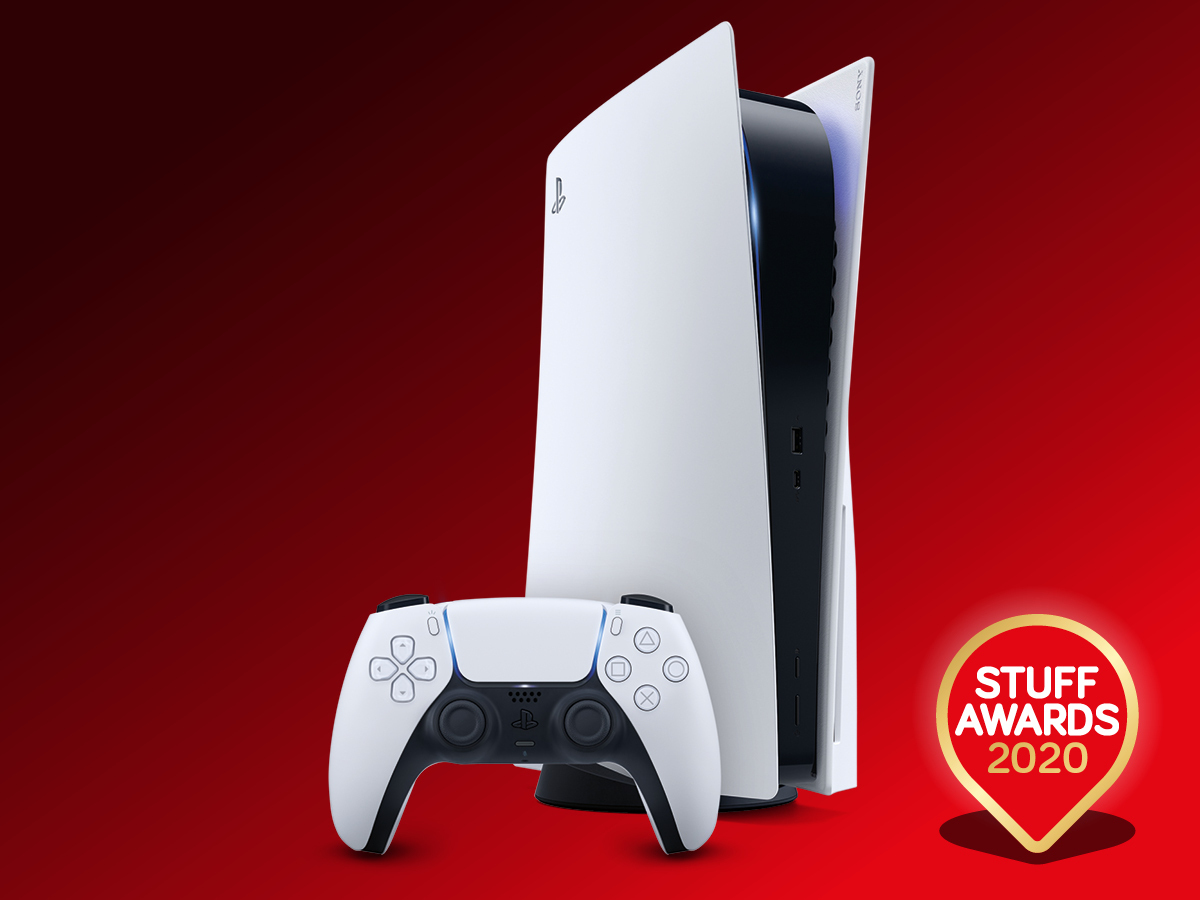 If there was anything that kept our chins up in this most craptacular of years (other than the ongoing development of lifesaving vaccines, obvs), it was the promise of shiny new games consoles at the end of it. And boy did they arrive.
The PlayStation 5 and Xbox Series X are both large, ridiculously powerful machines that will only get better with time – but out of the gate, Sony's offering edges it. The likes of Marvel's Spider-Man: Miles Morales, Demon's Souls and Sackboy: A Big Adventure mean there's something for everyone in the launch line-up, while the pre-loaded Astro's Playroom is a tremendous showcase of the clever tech in the new DualSense controller.
Yep, the PS5 is off to a flying start, with some huge games coming in 2021. Given Amazon could have delivered us an air fryer, we've even started to warm to the 'giant router' design.
Nominees
Razer Kishi
Oculus Quest 2
Microsoft Xbox Series X
Evercade
Game of the year: Hades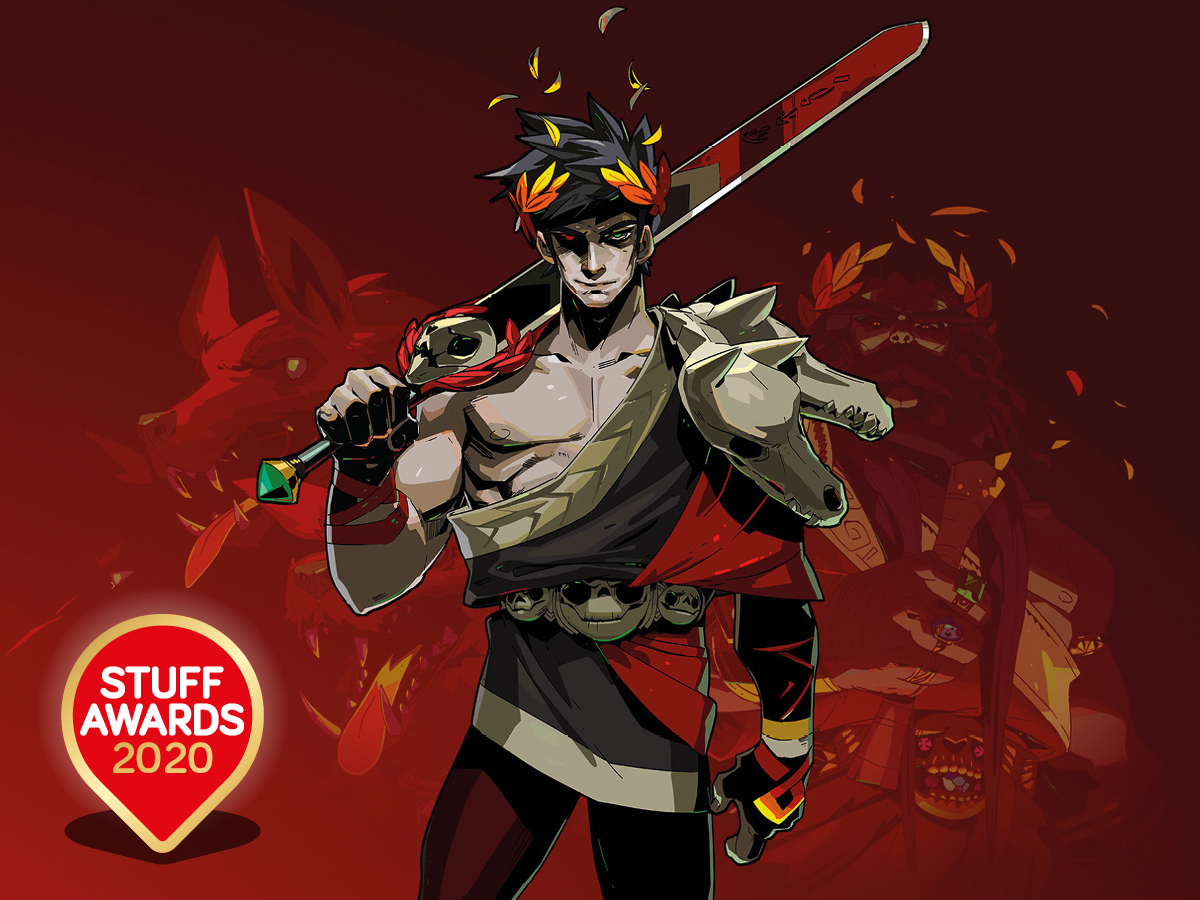 We were pretty sure this one would be a heavyweight clash between The Last of Us Part II and the only-just-out-at-long-last Cyberpunk 2077. But while we were wowed by Naughty Dog's relentlessly bleak take on the post-apocalypse and look forward to hanging out with Keanu in Night City (when the bugless next-gen version eventually arrives, we should add), it's this fantastic dungeon-crawler that takes the big one – and represents an inspiring win for indie developers.
While in most games death is a punishment, in Hades it's something you look forward to, with each return to the Underworld promising a fresh exchange with one of its residents, a stat boost or a new weapon.
Thanks to its endlessly varied combat, consistently entertaining script and vibrant art direction, we've found this to be the best distraction during a time in which distractions have never been more welcome.
Nominees
The Last of Us Part II
Half-Life: Alyx
Ori and the Will of the Wisps
Final Fantasy VII Remake
Gadget of the year: Apple MacBook Air (M1)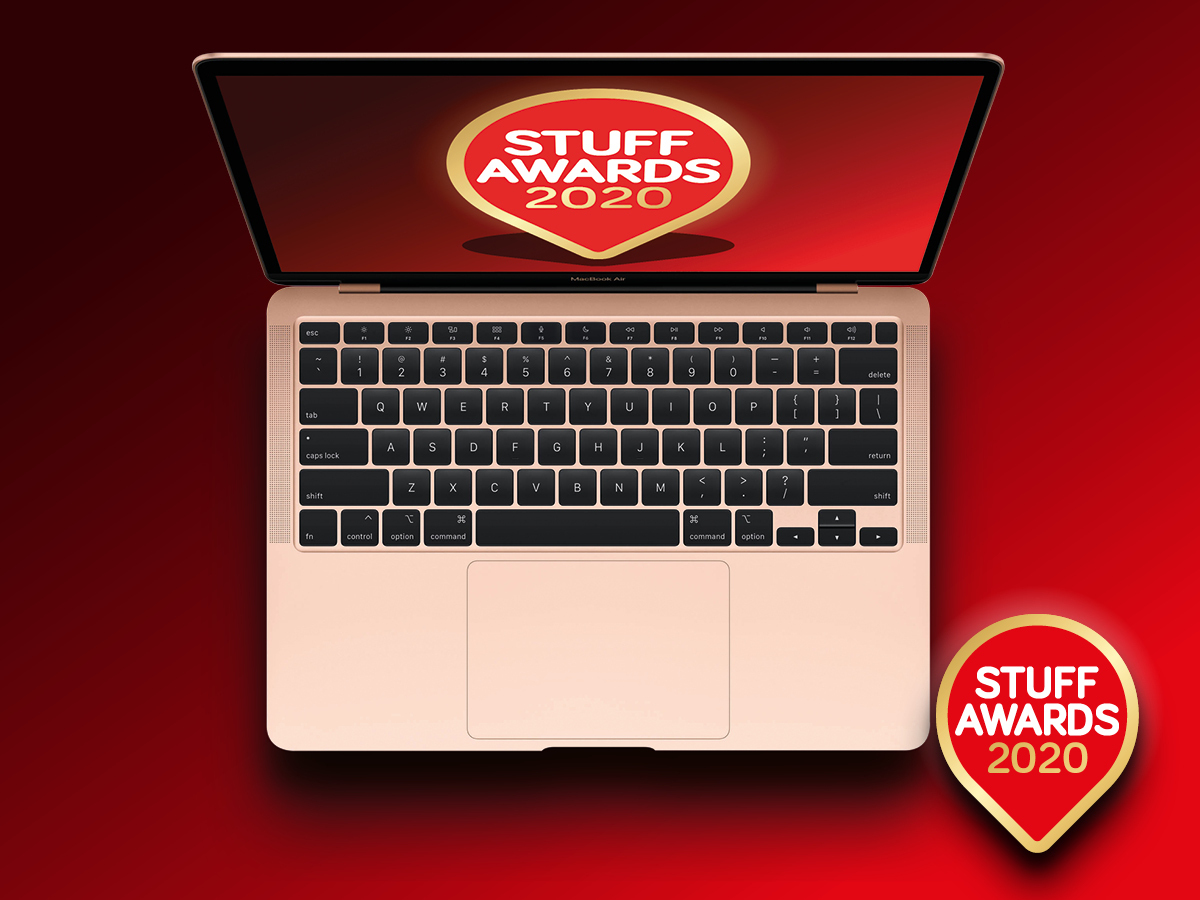 Something strange happened as the Stuff team sat down to thrash out what would be 2020's overall Gadget of the Year: only minor insults were muttered, no chairs were thrown, and no limbs were lost. Unprecedented.
Perhaps this debate passed off so peacefully because we'd been deprived of the usual raucous deliberation in the pub. Perhaps we worked out that the only victims of violence on a Zoom call would be our webcams. Perhaps we were all just too exhausted with life this year to argue. Or perhaps, just perhaps, there was genuine harmony… harmony heralded by the arrival of Apple Silicon, a tech breakthrough set to make our lives easier and much faster.
Yes, the real star of 2020 turns out to be the M1 chip in the new MacBook Air, MacBook Pro and Mac Mini; and while each model has its charms, it's the incredible portable power for a grand provided by the Air that's simply too good to ignore. Bravo, Cook and co.
Highly commended: Sony PlayStation 5, Sony WH-1000XM4