Stuff Gadget Awards 2020 (part 1)
We've tested so many great gadgets this year that we couldn't even fit them all into a single article...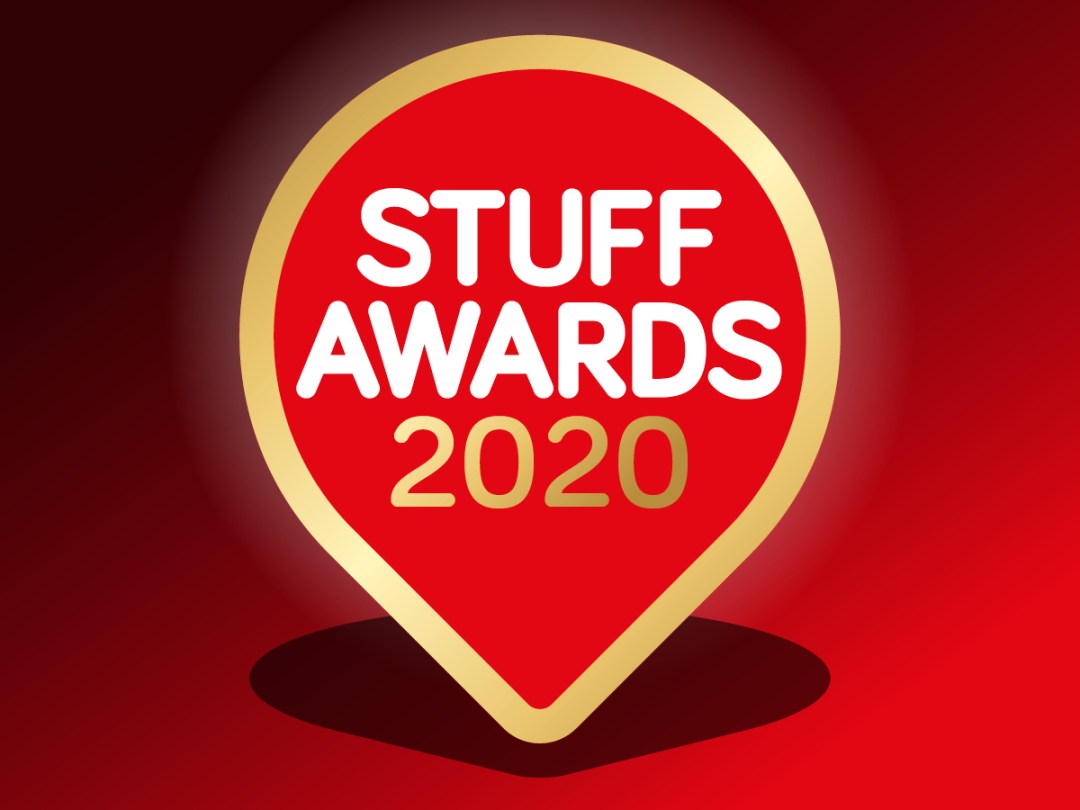 The Stuff Awards have always gravitated towards the end of the year, because why have them in the summer when nothing has been announced yet?
It's this kind of joined-up thinking that gives us the authority to deliver the official word on the best gadgets of 2020… with a little help from you.
As we've mentioned above, we're splitting our annual gadget love-in into multiple parts this year, as there were just so many of the damn things to fit in. So come back on Monday for part two, as well as the always much-anticipated readers' gadget of the year announcement. 
But for now, sit back, grap a hot cup of something, and join us as we celebrate the best in 2020 tech. 
TV of the year: Philips 48OLED+935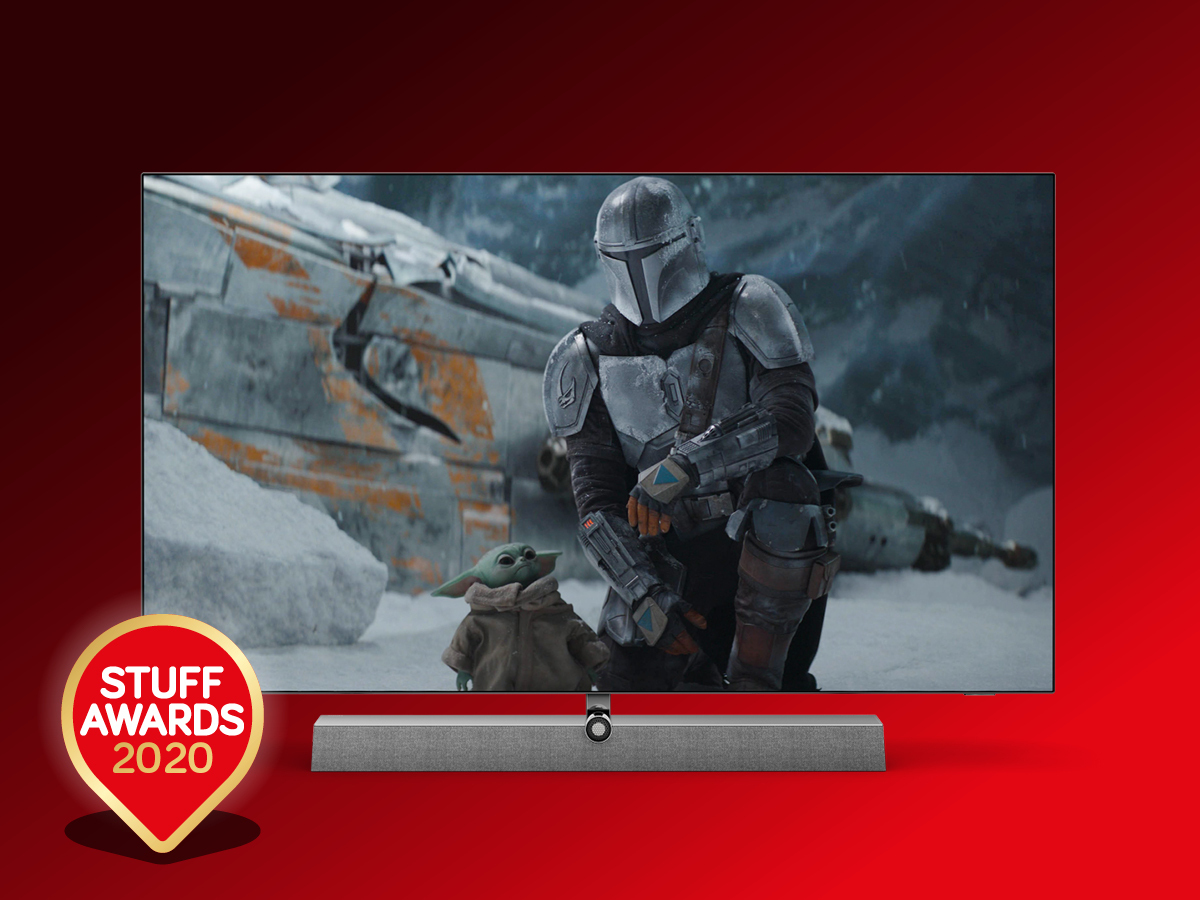 Supporting all the major HDR standards and available in three useful sizes, the OLED+935 is all about whatever works for you. The smallest 48in size is ideal for those who don't have acres of space, but across the whole range there's little sign of compromise in performance.
That screen serves up visual delicacies with Michelin-starred levels of aplomb, and garnishes everything with surprisingly good audio courtesy of the integrated Bowers & Wilkins soundbar. We believe it's the best-sounding onboard audio system of any TV on the market. Impressive upscaling and the inclusion of Philips' four-sided Ambilight smart LED system make this a shower and a glower.
Next-gen gamers will bemoan the lack of HDMI 2.1 compatibility, which means no variable refresh rate, but other than that it's tough to find nits to pick with this gem of a telly.
Highly commended: Samsung 75Q950TS
Nominees
Sony KD65A8
LG OLED 55CX
LG OLED 65GX
TV gadget of the year: Roku Streambar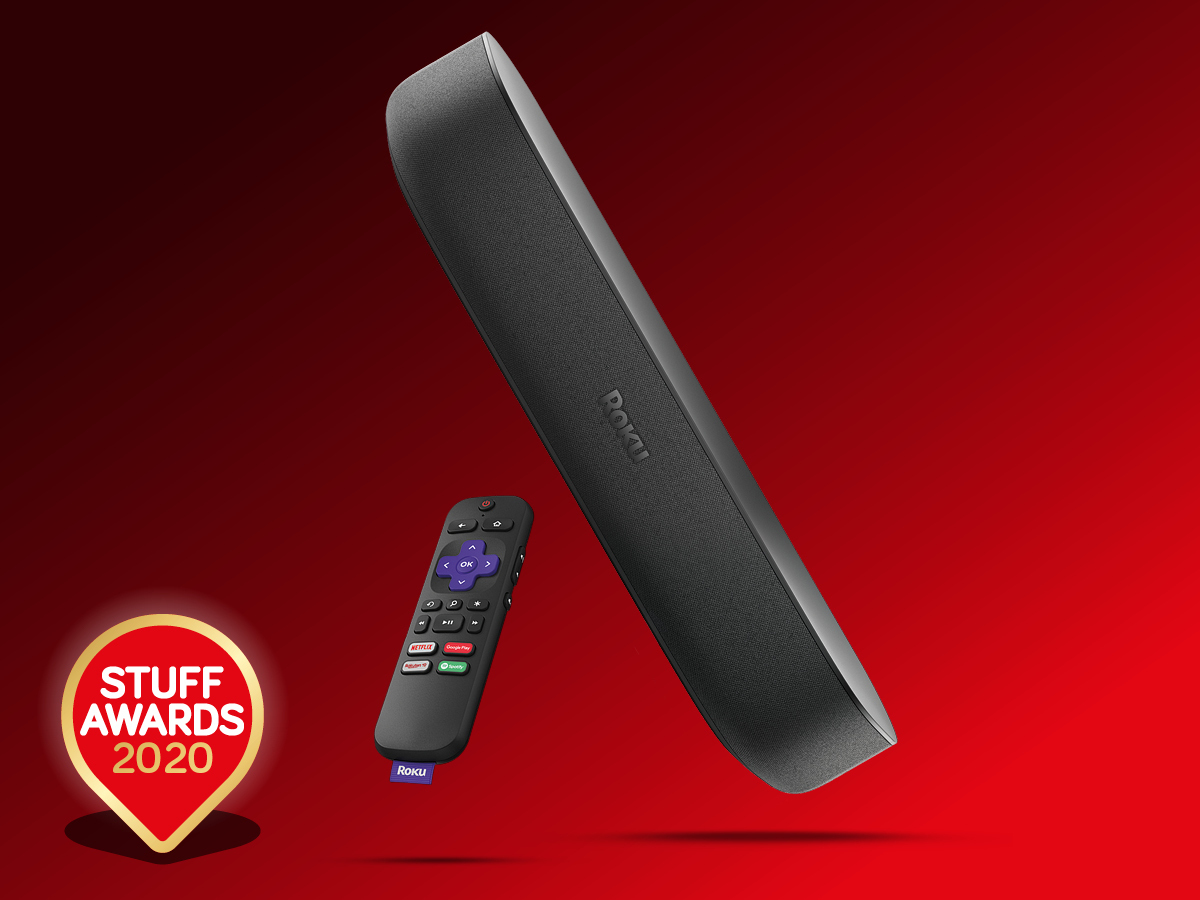 Brains over brawn, they say – so while most soundbar makers (like Sennheiser, Sonos and Bang & Olufsen) have gone big and beefy to target showoffs with snooker-table-sized smart TVs, Roku has stuck up for those of us with relatively tiny tellies packing puny built-in speakers and a lack of on-demand services.
Its ingenious antidote is the Streambar, a sensibly proportioned and very capable soundbar with built-in streaming skills to support all the good stuff, like Disney+, Netflix, Amazon Prime Video and Apple TV+.
What's more, it'll deliver content in 4K HDR and double as a Bluetooth speaker for an absolute steal of a price. Not everyone will need one, but the Streambar feels like a true facepalm moment for those who didn't think of it before.
Nominees
Chromecast with Google TV
Sonos Arc
B&O Beosound Stage
Amazon Fire TV Stick
STREAMING SERVICE OF THE YEAR: Netflix
We could sit here and say Covid kept us indoors for most of 2020… and it'd be true, but streaming services were equally to blame for record levels of antisocial living.
Big love goes to Bandcamp for its fee-free Fridays and for supporting music artists while lockdowns cancelled live shows; but with a vast supply of high-quality original content plus a dizzyingly huge library of third-party series and movies, Netflix once again stood out as the one on-demand service that felt truly essential.
Movie highlights included David Fincher's Mank and the Safdie Brothers' unnerving Uncut Gems, while binge-worthy shows like The Queen's Gambit, The Last Dance, Tiger King and the fourth season of The Crown kept us sane during the endless weeks of lockdown.
Nominees
Bandcamp
Apple Music
Amazon Prime Video
Spotify
Headphones of the year: Sony WH-1000XM4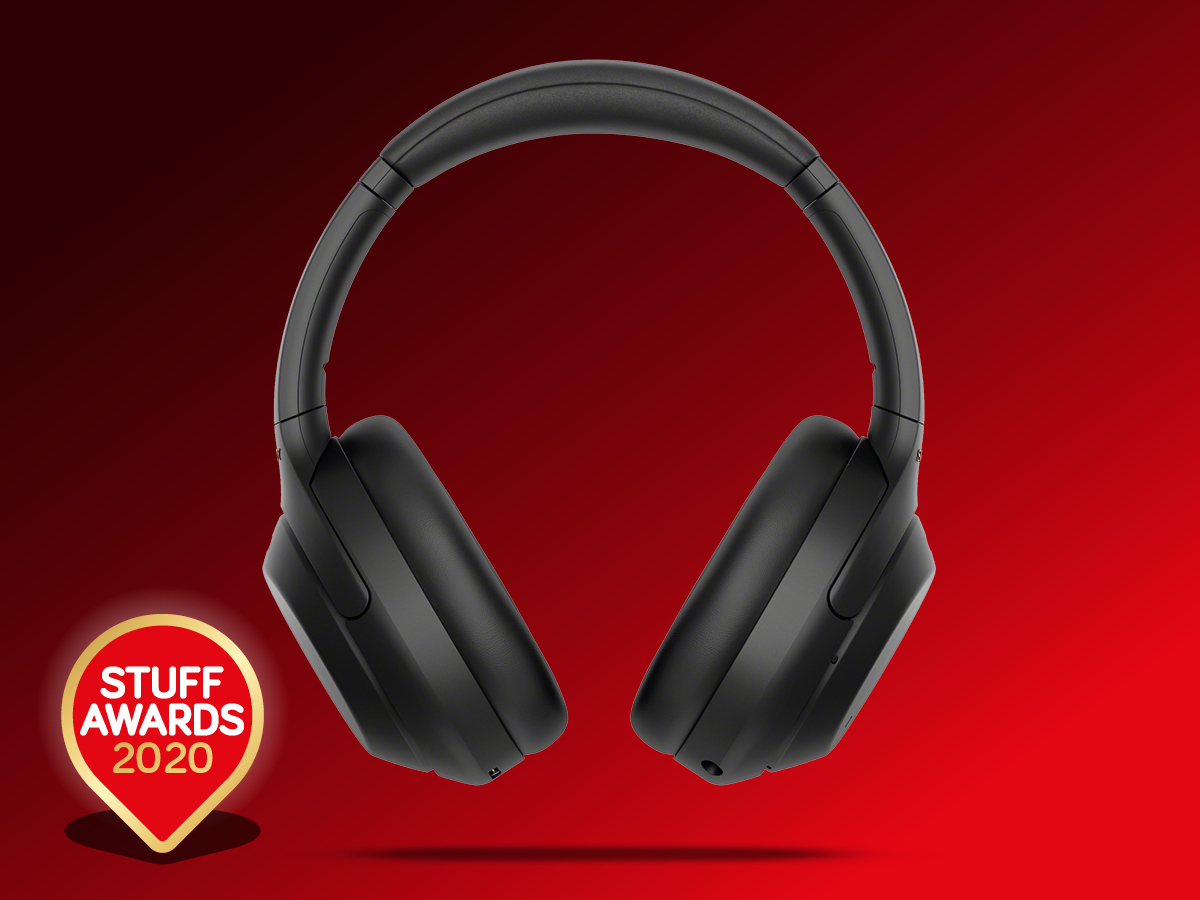 In truth, there wasn't much we disliked about Sony's WH-10000XM3s – but any minor quibbles were addressed by their 2020 successors, resulting in a near-flawless pair of noise-cancelling cans.
Sony kept the XM4s as great-sounding and comfortable as before, improved the already excellent ANC and added new features like automatic wear detection, the ability to connect to multiple Bluetooth devices at once and 'Speak-to-Chat', which pauses audio and allows ambient noise to pass through when it detects your voice.
Should you have this function enabled, it does mean an end to singing along to your music… but we dare say that your loss is everyone sitting in close proximity's gain. No offence.
Nominees
Microsoft Surface Headphones 2
Philips Fidelio X3
Marshall Monitor II ANC
Bowers & Wilkins PX7
IN-EARS OF THE YEAR: Bose QuietComfort Earbuds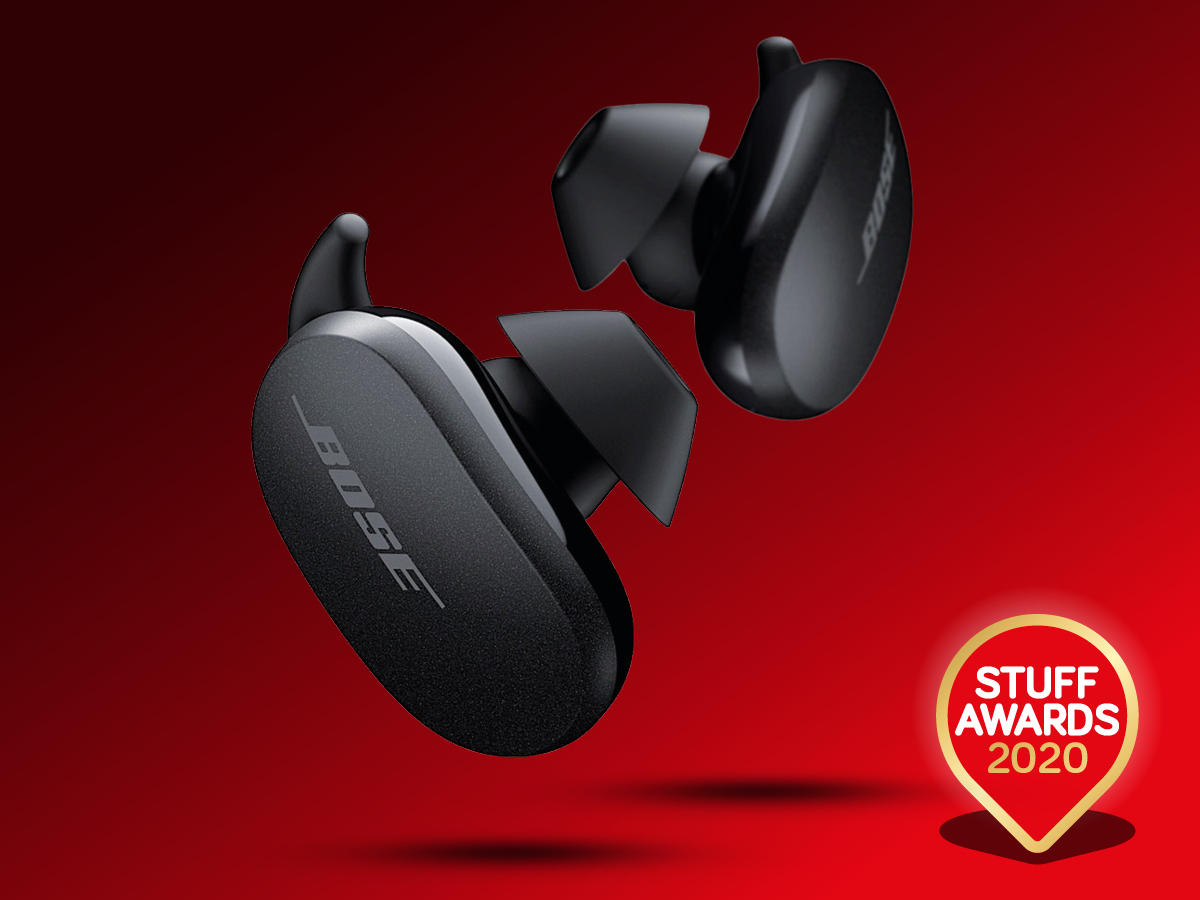 Bose knows what it's doing when it comes to ridding your music of undesirable background racket, and its QuietComfort over-ear headphones are the gold standard in active noise-cancelling.
But now it's put its name on a pair of wireless earbuds with ANC… and, well, they're not messing about. The noise-killing is astoundingly impressive for in-ears, and they sound brilliant too.
It's a shame the charging case is positively hippo-sized – but we've tested enough true wireless buds to fill a socially distanced ball-pool this year, and a chunky charger isn't going to hold Bose back here. Just find a bigger pocket for it.
Nominees
Huawei FreeBuds Pro
Sennheiser Momentum
True Wireless 2
Technics EAH-AZ70W
SoundMagic TWS50
SPEAKER OF THE YEAR: Marshall Emberton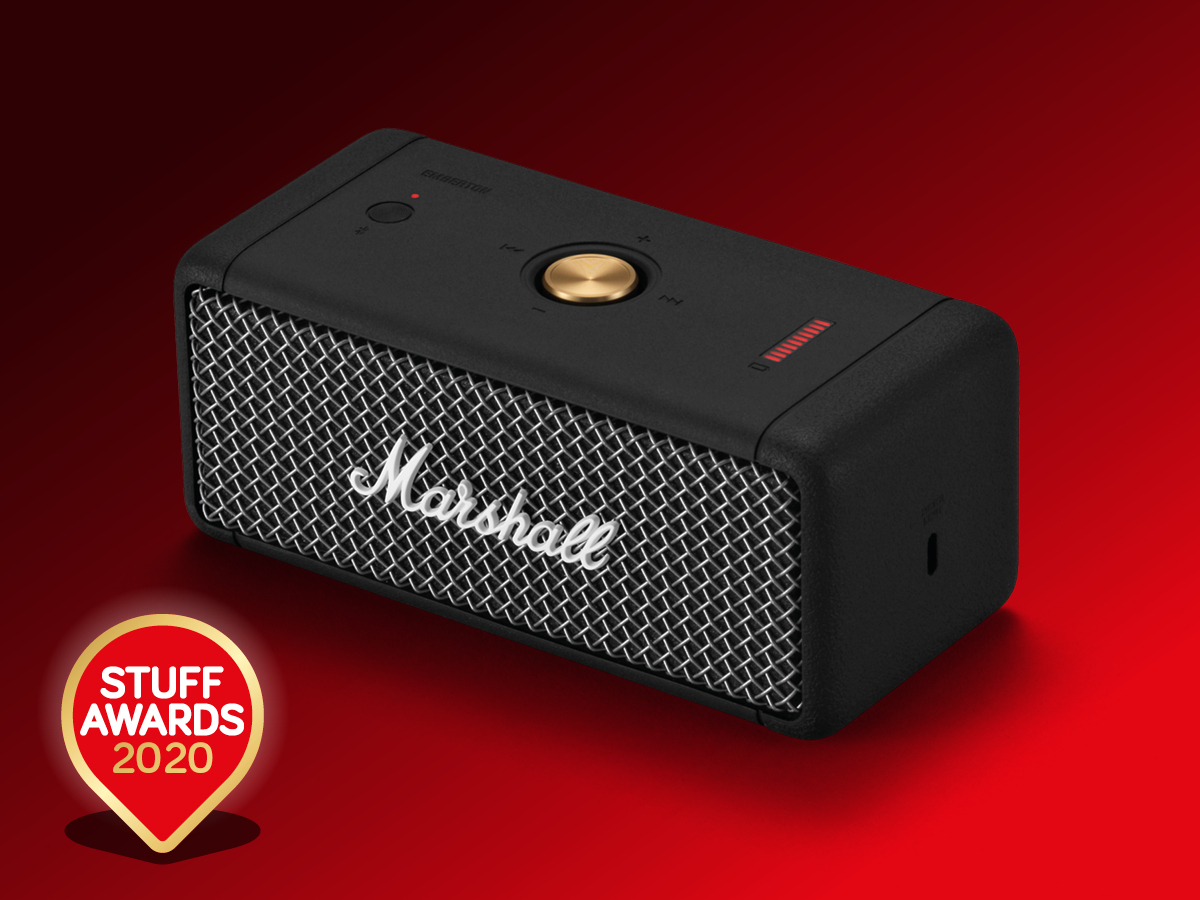 If, in a moment of madness, Rick Moranis stole one of Slash's stage stacks and blasted it with a shrink ray, we'd be faced with a rather flimsy pitch for the Honey, I Shrunk… franchise. On the flip side, Rick would have created something similar to the Marshall Emberton.
The brand's smallest speaker by some margin, it's dinky enough to grasp in the palm of your hand – but this is one movable beast that packs a serious sonic punch. Its energetic multidirectional audio is way more refined than you might expect from a speaker of this size and price. Bass is rich and rumbly, and you can crank up the volume without fear of the sound getting crowded or pushed.
The Emberton's also a joy to live with, thanks to a stonking 20-hour battery life, waterproof build and unflappable Bluetooth 5 connection.
Highly commended: JBL Flip 5 Eco
Nominees
Ultimate Ears Hyperboom
Klipsch The Fives
Small Transparent Speaker
MUSIC GADGET OF THE YEAR: BOSS GT POCKET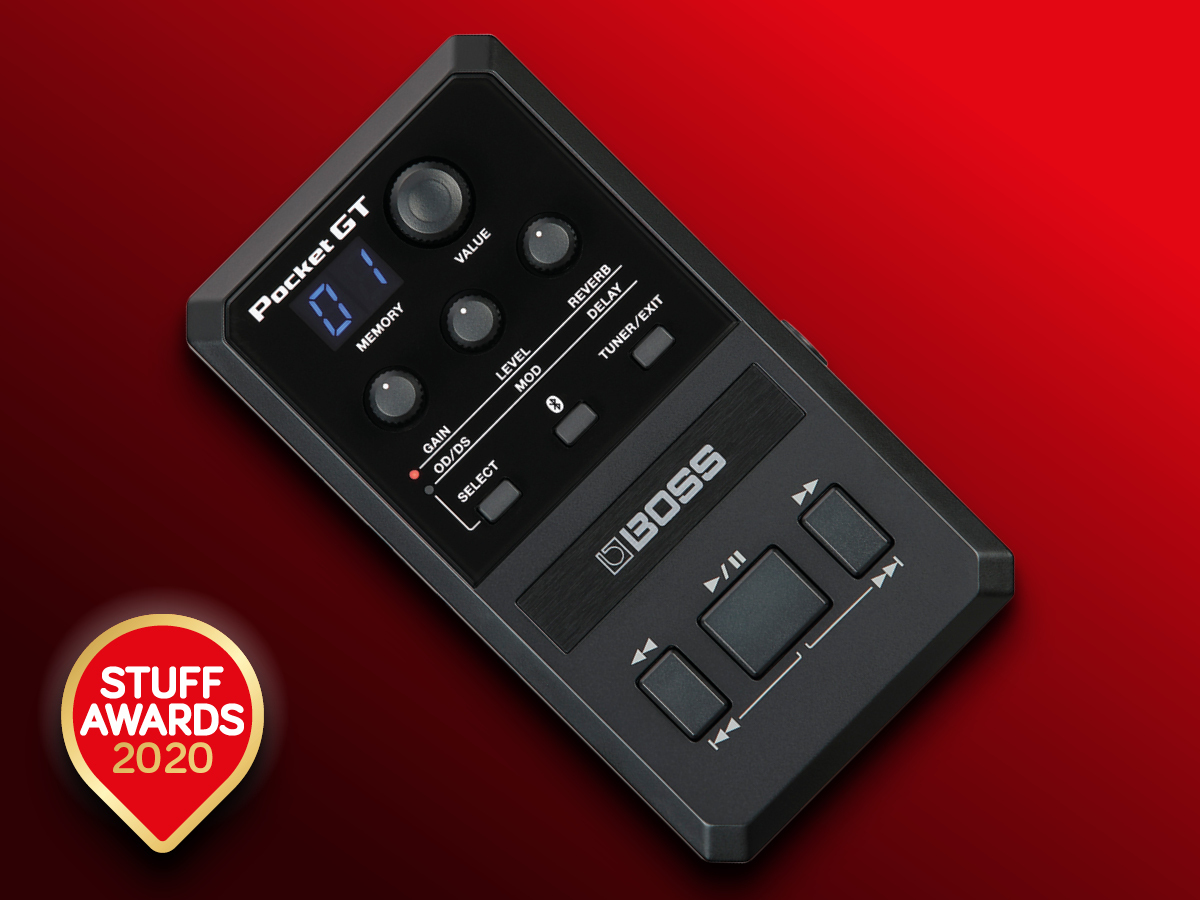 On the one hand, the spring lockdown brought a dramatic surge in guitar sales. On the other, now that all the neighbours are working from home it's no longer acceptable to blast out your Eddie Van Halen tributes through a 100W Marshall full stack from breakfast until teatime.
Put those two hands together, and what you'll find nestling snugly between them is this, the ultimate tool for silent widdling. About the size of an extra-chunky smartphone, the Pocket GT is packed with the same digital effects and amp models you'll find in Boss's hugely popular multi-FX stompboxes.
Plug your axe in at one end, your headphones in at the other, pair your phone over Bluetooth and jam along with YouTube videos. It's what Eddie would have wanted.
Nominees
Roli Lumi
Senstroke
Audient Evo 4
Teenage Engineering PO-133 Street Fighter
TECH TOY OF THE YEAR: LEGO MINDSTORMS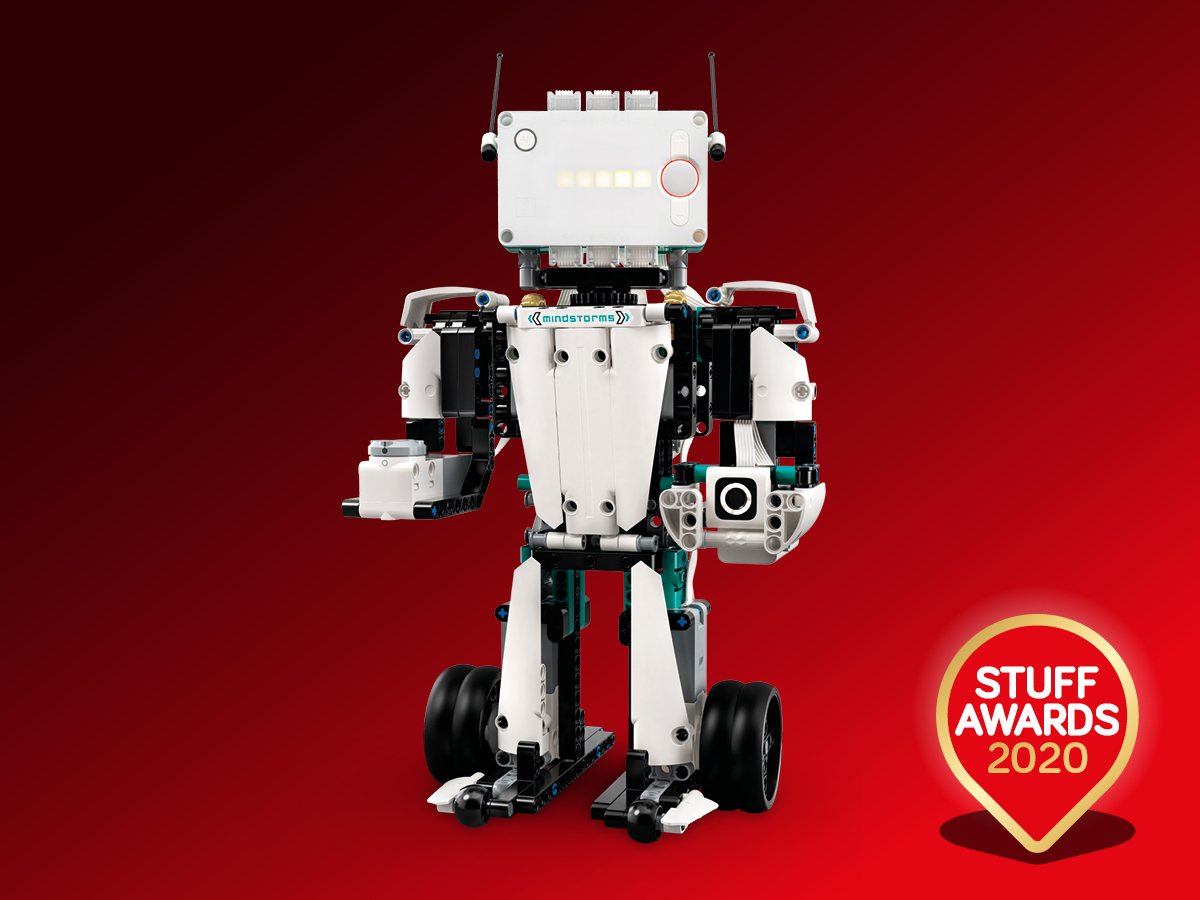 The warm fuzzy feeling of nostalgia was strong with Nintendo and Lego this year, so it's no surprise to see the pair dominating this category. Our eventual winner is the second coming of a robotics brand that helped save Lego in the 1990s.
Even though the term 'educational toy' should strike fear into the heart of every kid, the new Mindstorms Robot Inventor is a 5-in-1 kit of coding creations that our eager six-year-old tester couldn't put down.
Top of the bots out of Lego's fivesome was Charlie, a square-jawed tyke who trundles around on two wheels, but every Mindstorms creation is packed with character to make this a very worthy winner – plus there's plenty of support for extending the kits if your future engineers want to go off script.
Nominees
Mario Kart Live: Home Circuit
Lego Mario Lego
Super Mario NES
Raspberry Pi 400
ELECTRIC VEHICLE OF THE YEAR: Honda E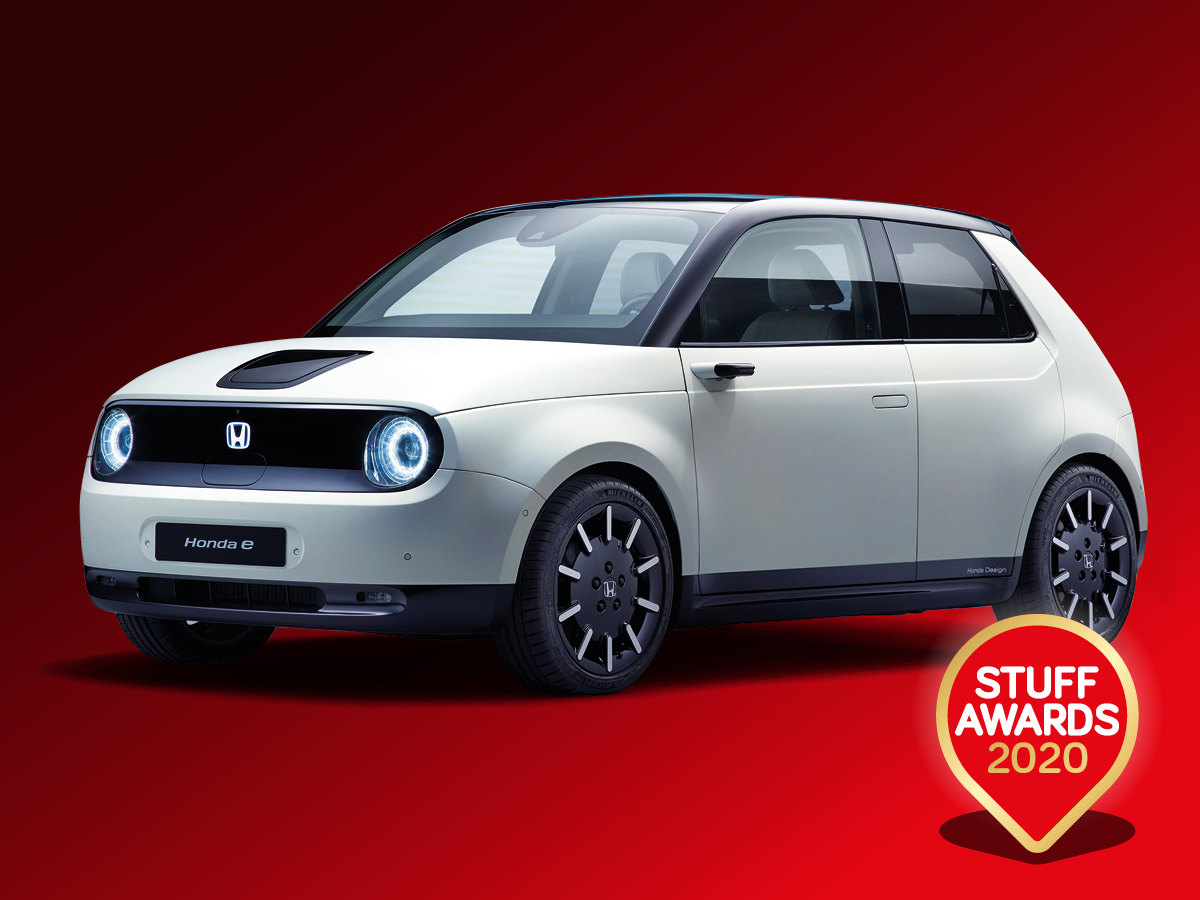 The Honda E has an HDMI input that lets you park up, plug in a console and play games on the dashboard display. It's far from the car's most important selling point, but being able to bash out some Mario Kart at Cobham Services summarises exactly what EVs should be: fun.
From Mario Kart to go-kart, Honda's rear-wheel-drive retro rascal has been built from the ground up instead of adapting an existing platform. The '70s-style dash and brown seatbelts play beautifully with a bank of five touchscreens, the transmission controls are just where you want them, and this is one EV where having cameras instead of wing mirrors actually works.
Yes, we wish it could go faster, we wish it had better range, and we wish Honda would make a Type R hot version looking even more like the original concept… but Apple didn't perfect the Watch first time.
Highly commended: Polestar 2
Nominees
Porsche Taycan
Cowboy 3
VanMoof S3
Tablet of the year: Apple iPad Air (2020)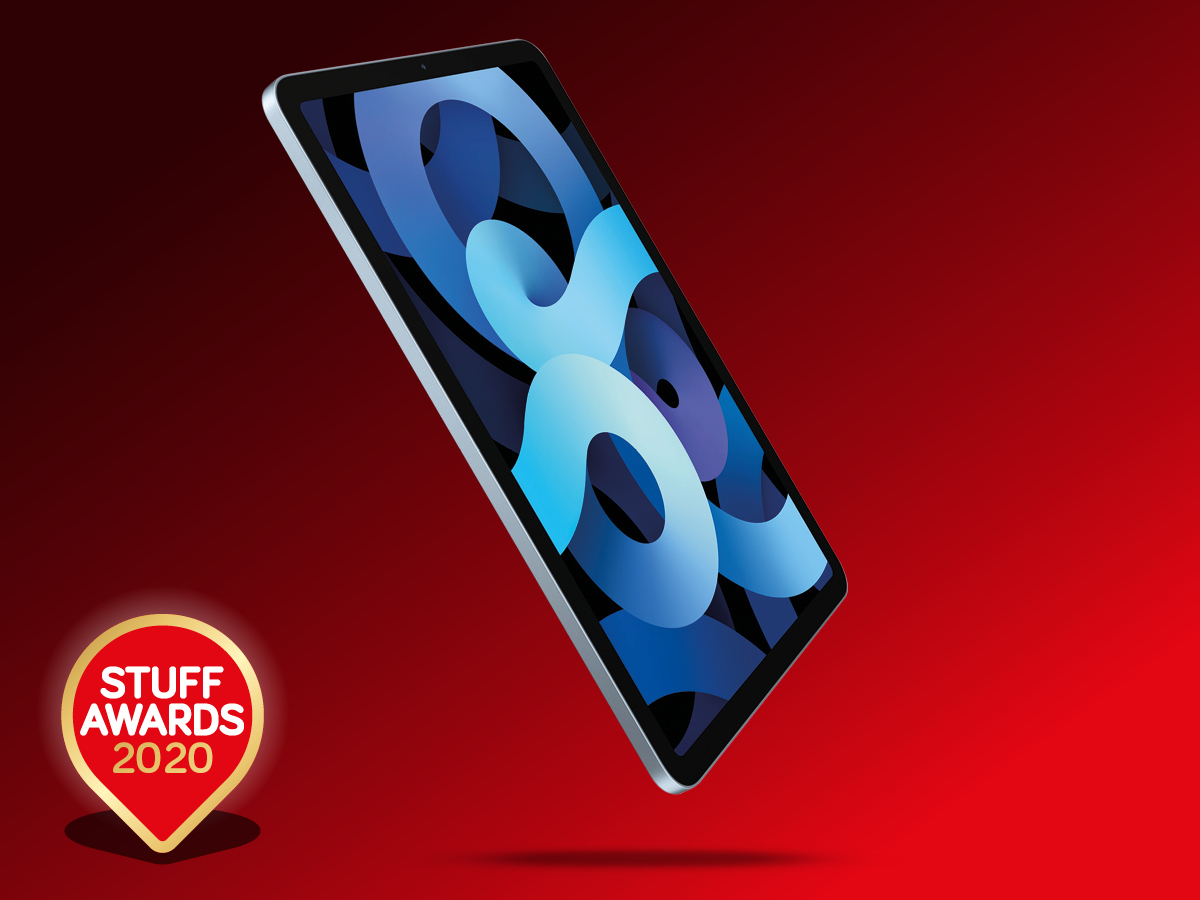 The latest iPad Air may be pricier than the version it's replaced, but the pain in your wallet should be more than soothed once you haul the thing out of its box.
Not only has it been given a welcome exterior overhaul, getting the same elegant flat edges as the iPad Pro and a raft of new colour finishes, but it's also startlingly muscular when it comes to raw power. Our benchmarks showed it outstripping even the latest 12.9in iPad Pro in single-core performance, and coming close in GPU performance. That's seriously impressive for a non-Pro slate, and – along with other improvements over its predecessor, including a bigger screen – only strengthens our belief that the iPad Air is the tablet with the greatest mass appeal.
Nailing the sweet spot between affordability and performance, this beautifully refined 10.9in tab is comfortably the all-rounder of the year.
Highly commended: Samsung Galaxy Tab S7+
Nominees
Apple iPad Pro
Apple iPad
Huawei MatePad Pro
Camera of the year: Fujifilm X-T4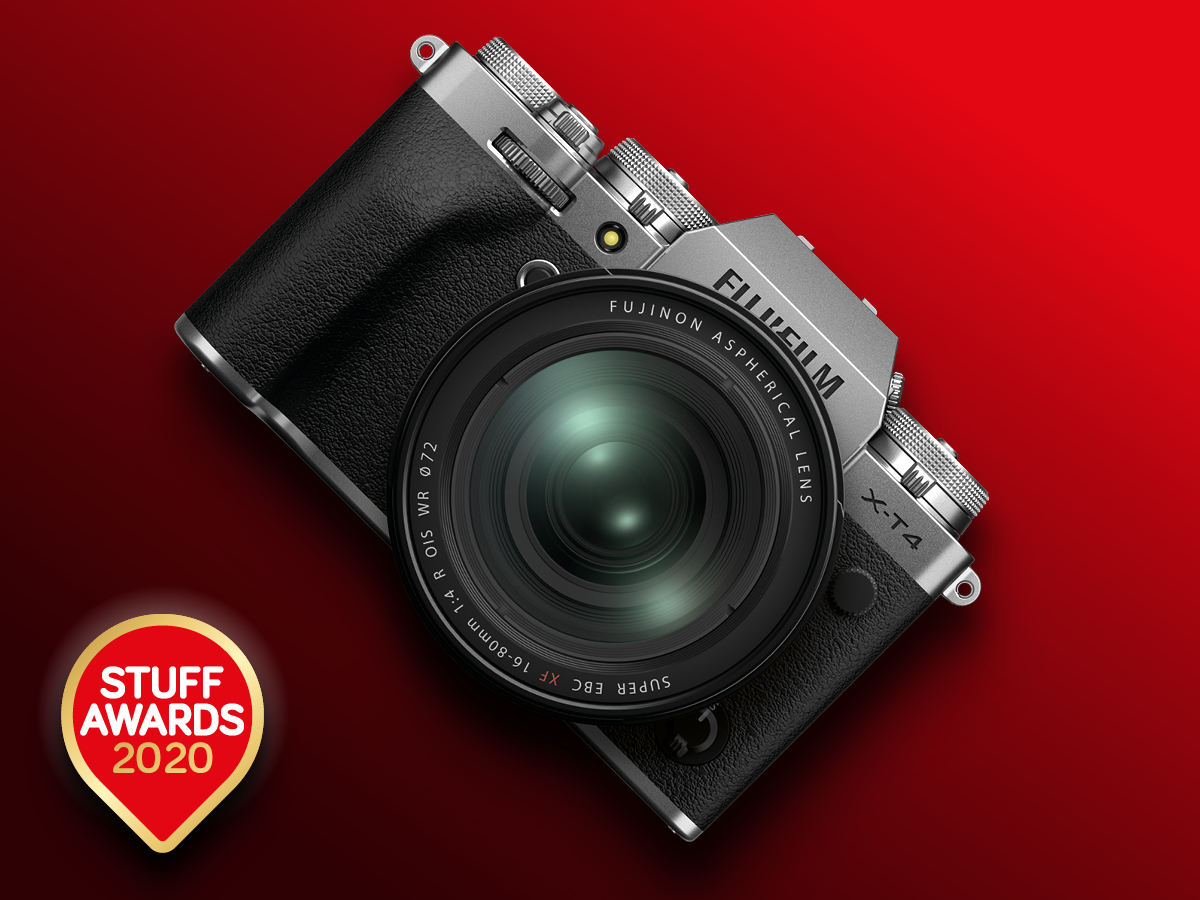 Fujifilm's flagship is a bona fide all-rounder – the Ian Botham of mirrorless cameras, if you will (minus the questionable politics and addiction to blowing away grouse with a shotgun).
Its 15fps continuous stills shooting capabilities make it ideal for snapping subjects on the move, including grouse, and it's no slouch when it comes to video either: it'll capture pristine Ultra HD footage at a slick 60fps, or 1080p at up to 240fps for smooth slow-motion playback.
As with most Fujis, its colour science is a strong point, with the company's famed film simulation modes giving you a range of filters for striking images straight out of the camera. Even with standard settings you can rely on the X-T4 to serve up sharp, natural-looking shots that need minimal tweaking later. Factor in the super-sturdy build, in-body stabilisation and long battery life, and this is a cam for all seasons.
Highly commended: Fujifilm X-S10
Nominees
Canon EOS R6
Sony A7C
Nikon D780
ACTION CAM / DRONE OF THE YEAR: DJI MINI 2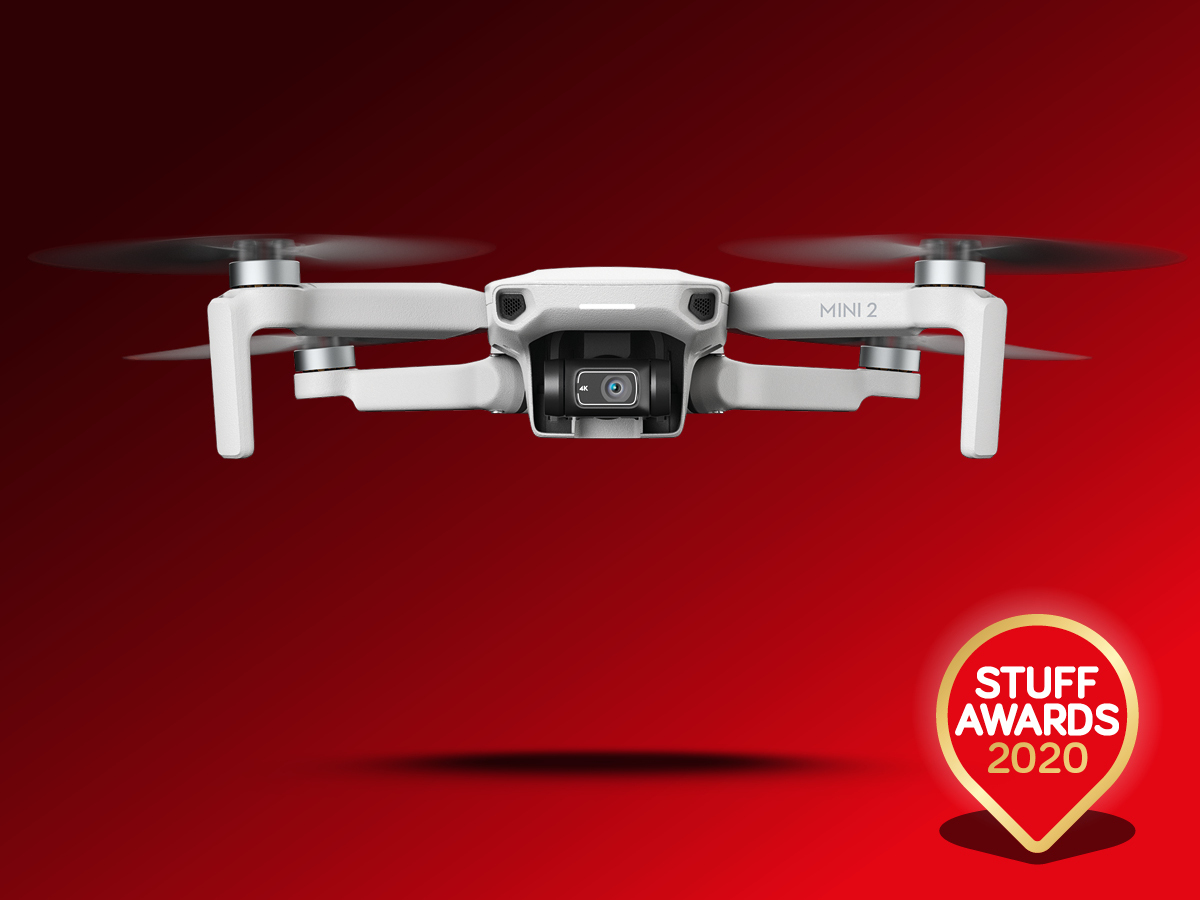 The second-gen edition of DJI's Mini drone is a dinky dream. Folding up small enough to slip into a coat pocket, it makes capturing stunning aerial photos and videos almost effortless.
With a huge flight range of up to 10km, 31 minutes of flying time per charge, a robust level of wind-resistance and the most intuitive controls we've used on a quadcopter, it's a joy to pilot – and the 4K footage and 12MP photos it produces are far beyond what you'd expect from such a tiny device.
The revamped controller might be the star of the show, though. A major improvement over the original, it now offers a clever spring-loaded clasp for your smartphone and a massive 5200mAh battery that can be used to top up the Mini 2's flight time on the move. When you weigh all that up, it's clear that DJI's latest soars above the aerial imaging competition.
Highly commended: GoPro Hero9 Black
Nominees
Insta360 One R
DJI Mavic Air 2
DJI OM 4