Fujifilm X-T4 review
Fujifilm's new flagship is a smooth operator all-round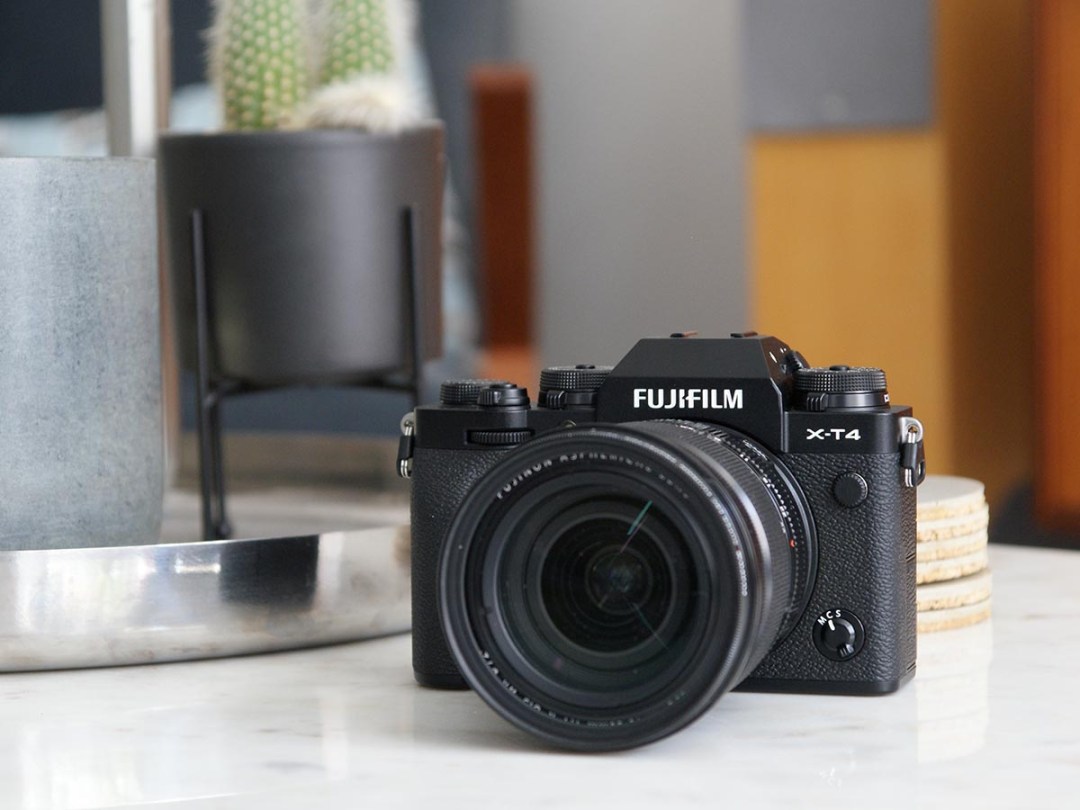 If you're the sort who, when faced with a binary choice – say chocolate or raspberry ripple for your ice cream – wants to somehow cram both scoops into the cone, the Fujifilm X-T4 might be the high-end mirrorless camera of your dreams.
Relatively affordable for a flagship model (you can snap it up with a 16-80mm kit lens for well under £2,000), it claims to excel on both the stills photography and video fronts thanks to its in-body image stabilisation, high-speed shooting and ability to record 4K movies at a smooth 60fps. But are we talking true all-round stunner or jack of all trades?
Design: So solid
The X-T4 is a durable piece of gear, designed to withstand tough conditions: it's weather sealed to stop water and dust getting inside, and will work in temperatures as low as -10ºC.
On the flip side, it's on the heavy side for a mirrorless camera, and will weigh over a kilo with all but the smallest, lightest X mount lenses clamped on. Worth noting if you're looking for a camera for long handheld vlogging sessions, but we suspect most people will find the trade-off of weight for sturdiness more than acceptable.
The general shape takes inspiration from a classic SLR camera, with a nicely chunky hand grip on the right side, a sizeable bump to house the viewfinder (here a crisp, natural-looking OLED electronic number) and most of the controls and dials placed along the top plate.
Two large dials allow you to quickly select ISO and shutter speed, with a slightly smaller third controlling exposure compensation. Aperture, meanwhile, can generally be set on the lens (or by one of the two customisable thumb/finger wheels). There's no mode dial as such, but the ISO and shutter speed dials have "sub-dials": one switches between stills and video shooting; the other between various stills modes like bracketed, high-speed continuous and single shot.
It's a departure from how most brands set up their controls, but it works fine once you've got used to it. The only thing we'd have liked added is a way to quickly enter the fast/slow video modes, as currently you need to delve deep into the menus to activate these.
The rear touchscreen can flip out to face forwards, which is handy for vlogging and selfies. It also has a touch-focus feature that sets an autofocus point (and takes a shot, if you want) wherever you tap on the screen. Again, it's a handy feature – albeit one you'd expect to find on any camera with a touchscreen.
Performance: Live fast, die slow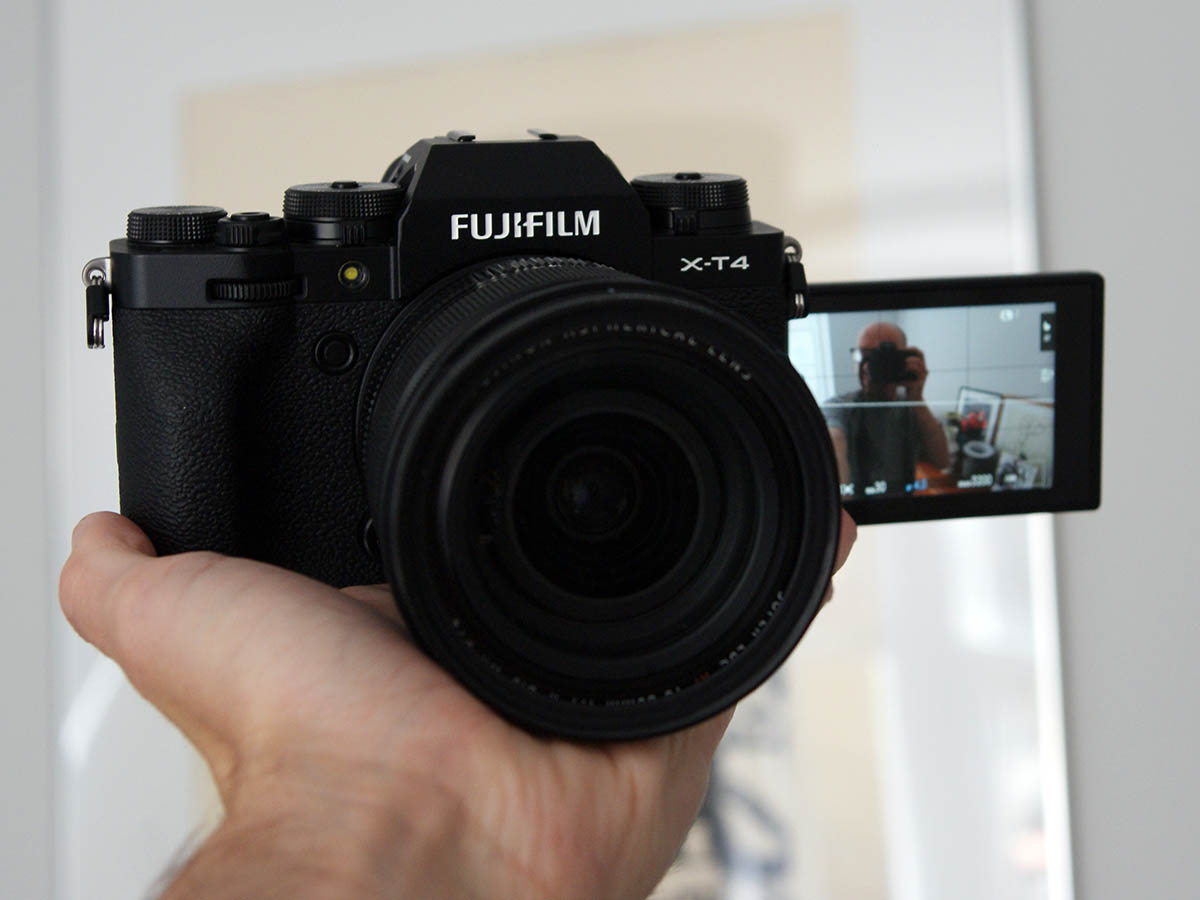 The 15fps continuous shooting time is an arresting stat, particularly as it delivers up to 115 frames with JPEGs and up to 35 full, uncompressed RAW frames, all with mechanical shutter. Switch to electronic shutter and a slight 1.25x crop and the capture speed climbs to 30fps – fast enough to catch the most elusive of speedy subjects.
Thankfully that quick shooting is backed up by some fancy autofocus antics. The tracking of moving subjects is pleasingly accurate and in general the AF setup feels fast and reliable. At times the face and eye tracking somewhat loses its way, however – at least compared to what we've seen from Panasonic and Sony of late.
When attempting some quick on-foot vlogging, I noticed the focus hunting for my face too often, sometimes choosing to lock onto the distant background instead. Hopefully a future firmware update will fix it, or at least mitigate it.
The in-body sensor shift image stabilisation gives you up to 6.5 extra stops of exposure – basically helping you to nail that image in situations where unsteady hands might otherwise have spoiled it. It's a boon for long exposures, low light work and the like, but can cause some unwanted extra motion when filming while panning. It's highly customisable, however, so with a little patience you can work your way around its issues.
Another thing that goes above and beyond is the battery life. According to Fujifilm, one battery will last for around 600 stills or 85 minutes of 4K video at 30fps – impressive claim, and one that seem borne out in real-world use. I took scores of photos and about 10 minutes of video at various sizes and frame rates during a couple of days out with the camera before having to even think about recharging.
Image quality: Colour us impressed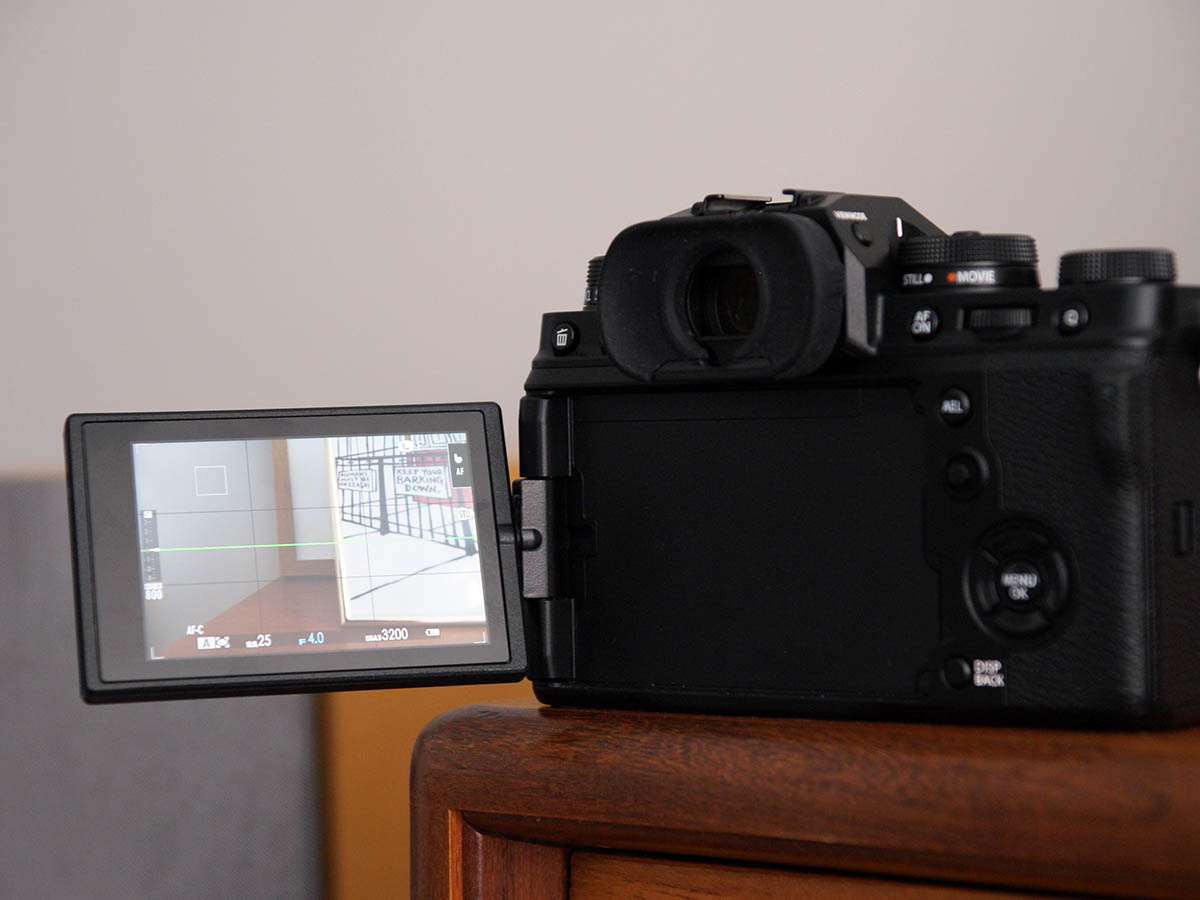 Fujifilm's "colour science" is rightly praised by professional photographers, and anyone who wants to take great-looking shots without the need for intricate post-shoot tweaking on their computer will appreciate what this camera can do.
Fujifilm has a bunch of great film simulation modes that accurately replicate the characteristics of types of analogue film – which is a fancy way of saying there are some cool filters built into this camera, including a brand new one called "Eterna Bleach Bypass". Check out our samples for examples of what the X-T4 is capable of.
Some of these have been tweaked or cropped slightly in Lightroom, but come straight out of the camera sharp, well exposed, naturally coloured (depending on which film simulation mode you're using, natch) and generally grain-free.
All our shots were taken using the Fujifilm XF 16-80mm f/4 lens, a fairly high-end standard zoom retailing for around £800. 4K videos are beautifully detailed, and having the option to shoot them at 60fps rather than 30fps is a real treat for filmmakers. The camera applies a slight crop to 4K videos, but not as severe as, say, the Panasonic Lumix G100, so you probably won't need to invest in an ultra-wide lens to shoot anything up close.
It can also record 1080p videos at 120fps or 240fps for ultra slo-mo playback, and these look wonderful too – albeit a bit more pixelated and moire-ish than regular speed 1080p clips. There are in fact a huge heap of video options to explore, including F-Log and Hybrid Log Gamma for those who love LUTs lots.
Fujifilm X-T4 verdict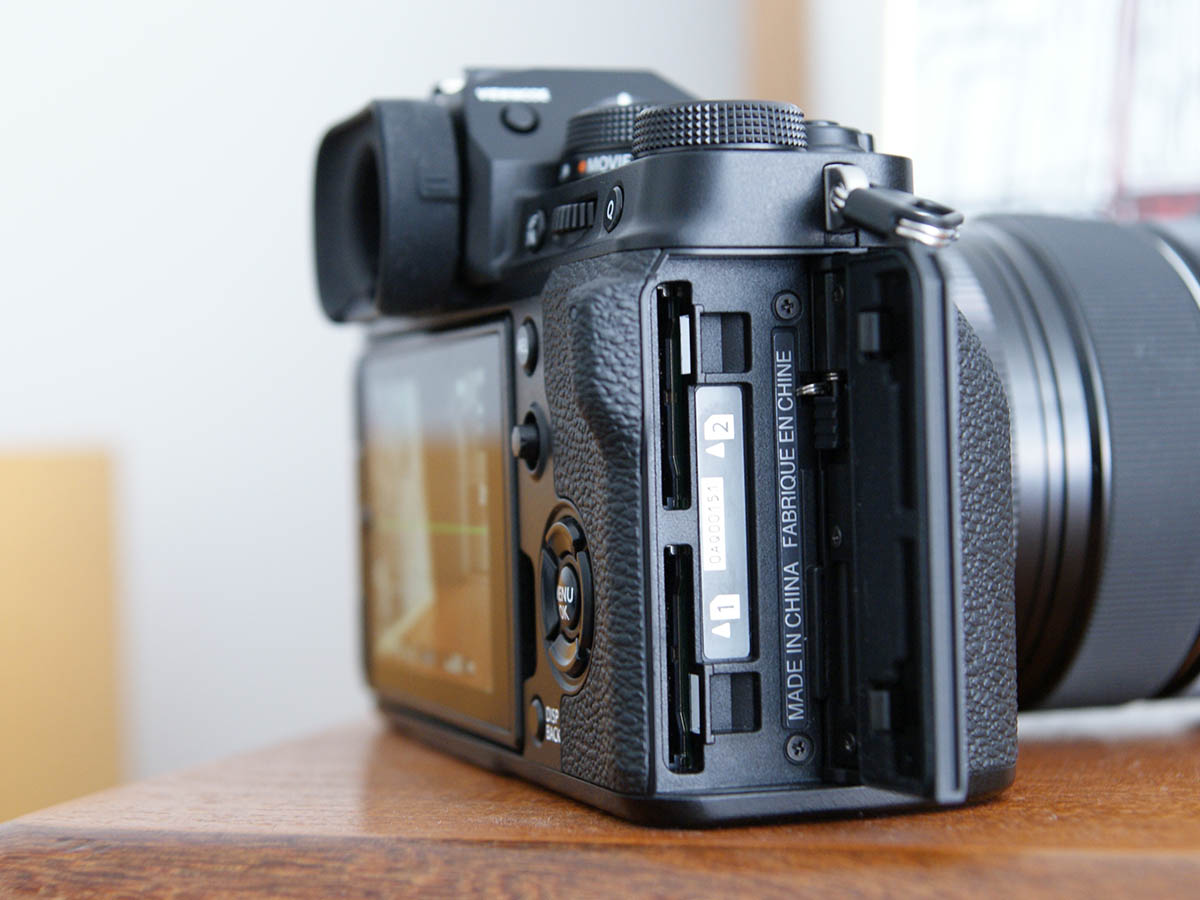 The X-T4 feels like great value for money. While it's not what most would consider cheap, it's capable of 4K at 60fps and ultra-fast continuous shooting, it's built like a tank and it's got a battery that's unlikely to flake out on you unexpectedly.
If you want a reliable, capable and fairly compact mirrorless camera capable of shooting pretty much anything in style, you should strongly consider sailing in Fujifilm's flagship.
Tech specs
| | |
| --- | --- |
| Sensor | 26.1MP X-Trans CMOS |
| Lens mount | X Mount |
| ISO range | 80-51200 (extended) |
| Continuous shooting speed | 15fps (30fps with crop and e. shutter) |
| Video recording | 4K at up to 60fps, 1080p at up to 240fps |
| Screen | 3in 1.68-million dot variangle touchscreen LCD |
| Viewfinder | 3.69-million dot OLED |
| Connectivity | Wi-Fi, Bluetooth, USB-C, micro HDMI, 3.5mm mic, 2.5mm remote |
| Dimensions | 134.6 x 92.8 x 63.8mm |
| Weight | 607g (inc. battery and memory card) |
Stuff Says…
This flexible flagship is packed with features and performs brilliantly
Good Stuff
Fast continuous stills shooting
Wide range of video options
Good battery life
Bad Stuff
Autofocus not quite there yet