Bose QuietComfort 35 review
The best noise-cancelling headphones you can buy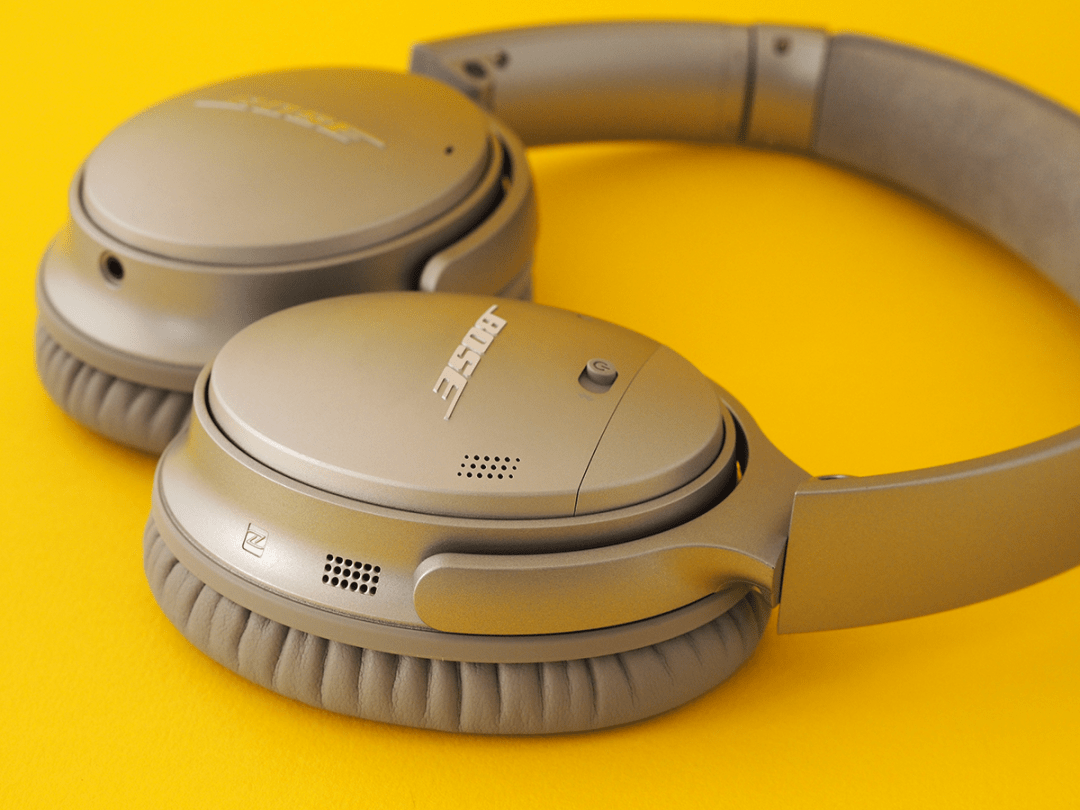 The longest non-stop passenger flight in the world is currently Emirates flight EK449, which takes 17 hours and 15 minutes to travel the 14,200 kilometers from Auckland to Dubai. You know what lasts longer than that? The battery in the Bose QuietComfort 35 headphones.
The QuietComfort range has long been the frequent flyer's best friend, thanks to its combination of marshmallow-like comfort and screaming baby-blocking noise-cancelling. With the new 35s you can add freedom-enhancing Bluetooth to the list of features that will make you the envy of business class.
Heart of glass
You may, though, need to persuade Steve The Flight Attendant to flag up how amazing your new headphones are over the plane's Tannoy, because the QC35s don't look very special at all. You can see what Bose has gone for – a stealthy, subtle and trendy matte black (they're also available in silver) – but on anything but rather close inspection there's little to distinguish them from so many other, cheaper pairs of headphones that use a similar finish.
They feel pretty underwhelming, too. Bose uses glass-filled nylon instead of plastic, but while that might make the headphones stronger, they still look and feel as though they're made of plastic, and combined with the basic buttons it's a little hard to see where your £280 has gone. Until you take a look at the tech inside them.
Despite the switch from a removable AAA battery to a built-in, rechargeable lithium-ion battery, weight has been kept impressively low, and the 310g of the QC35s certainly isn't going to push your luggage over the flight's limit or prove a drag on your drowsy noggin. The overall fit is, in fact, pretty much spot-on, striking a perfect balance between gripping your melon securely and remaining comfortable enough for 17 hours of uninterrupted in-flight movies (you're going to feel terrible when you land if you don't get some sleep, silly).
Bluetooth smarts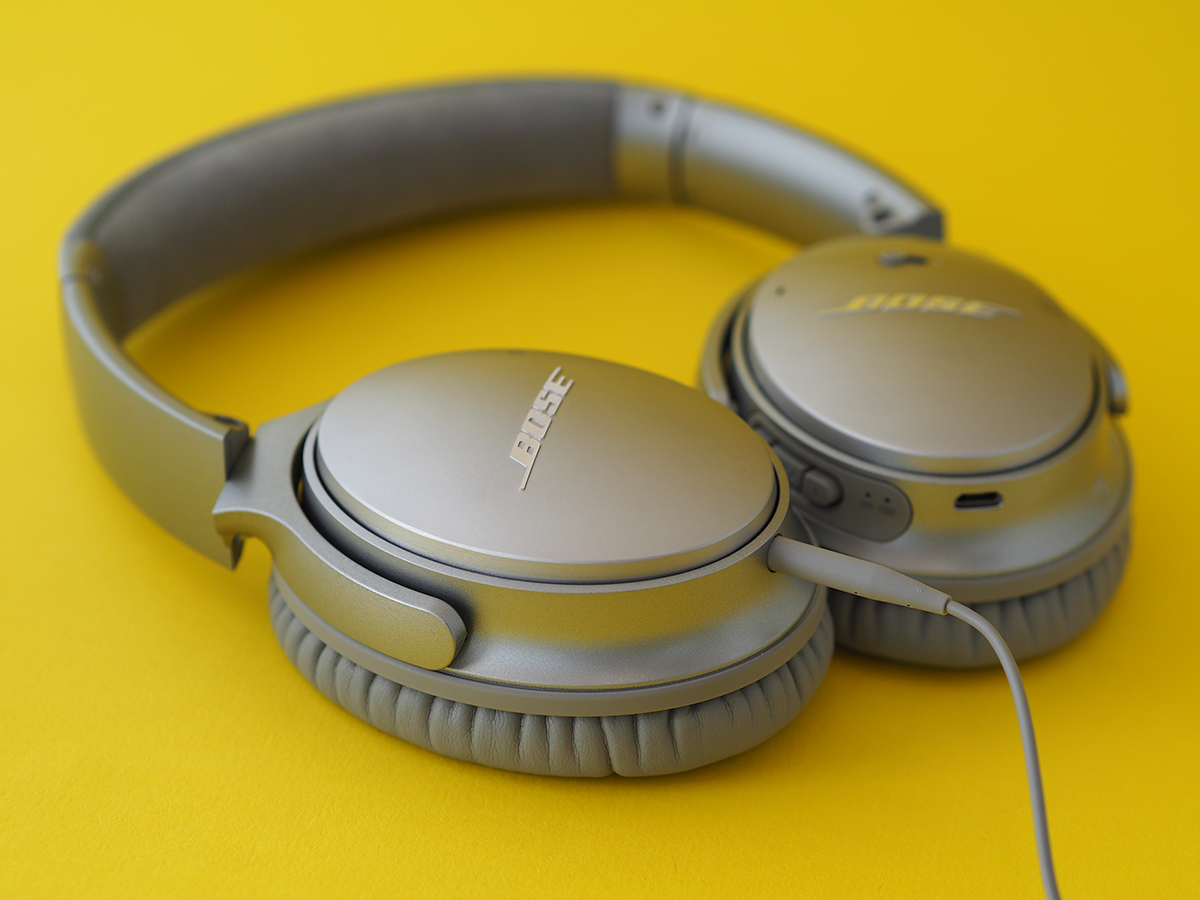 In case you're wondering, most airlines do now allow Bluetooth headphones, although many (including British Airways) will make you turn them off during take-off and landing. Thankfully, turning Bluetooth off doesn't render the QC35s useless. In fact, the moment you plug the bundled cable into the socket on the left-hand cup the Bluetooth automatically switches off, seamlessly switching to wired mode while leaving noise-cancelling switched on.
You can turn that off as well, should you want to or should you run out of battery, and the seal that the cups create around your ears manages to block out a decent amount of outside noise even when the active noise-cancelling is turned off. The only thing you can't do is have Bluetooth switched on and noise-cancelling off, but we can't see that being a big deal for most people.
Silence is golden
So just how good is the noise-cancelling? Bose doesn't actually claim it's vastly improved over the outgoing QuietComfort 25 headphones, but given that those raised the bar for noise-cancelling that's no bad thing. This is an active system, which means it uses microphones to monitor outside noise and then cancels it out by generating an opposite signal. It sounds like black magic, but it works.
The system's far better at blocking out continuous, mechanical noises such as the hum of a plane or thrum of a train, but the QC35s are pretty darn effective at drowning out more general hubbub, such as that of an open-plan office or cafe. Some things will get through – Geoff in accounts with his stupid, booming voice for example – but they'll be reduced and often practically unnoticeable, particularly when you're listening to music. You benefit from a lot of the reduction even if you're listening to nothing at all, too, and while many noise-cancelling systems tend to create a bit of buzz of their own, that of the QC35's is almost silent.
Neutral tones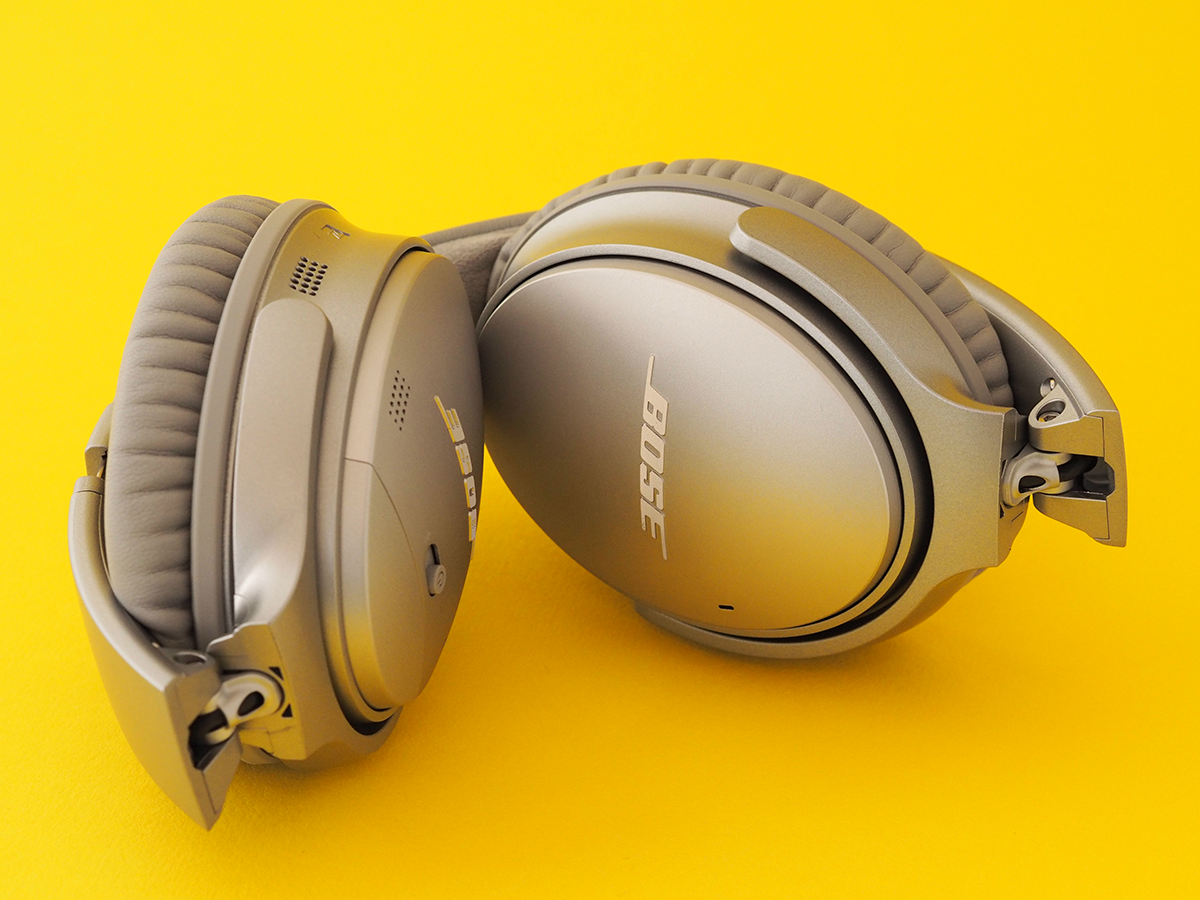 Actually play some music (or a podcast or film) and that near-silence is replaced by very clear, crisp and balanced sound. Other headphones are bassier or more attacking, but the QuietComforts are tuned to stay pretty neutral and deliver the kind of clarity and spaciousness that makes them as suited to whatever terrible Liam Neeson film is playing on your flight as they are to the music on your iPhone. The sole fly in this thoroughly tasty ointment is a little too much zing in the treble, but this shouldn't prove much of a problem as long as you avoid overly compressed tracks.
Our only other criticism is in the lack of support for the superior aptX variant of Bluetooth. iPhone users won't notice the absence as their phones don't have aptX either, but it's a shame it's not included for those with compatible computers and Android phones. Oh, and the bundled USB cable is ridiculously short, which means you won't be able to charge and listen to the headphones unless you swap the cable. True, a micro USB cable can be picked up for about £3, but that arguably makes it worse that a more useful one isn't included in the box.
Bose QuietComfort 35 verdict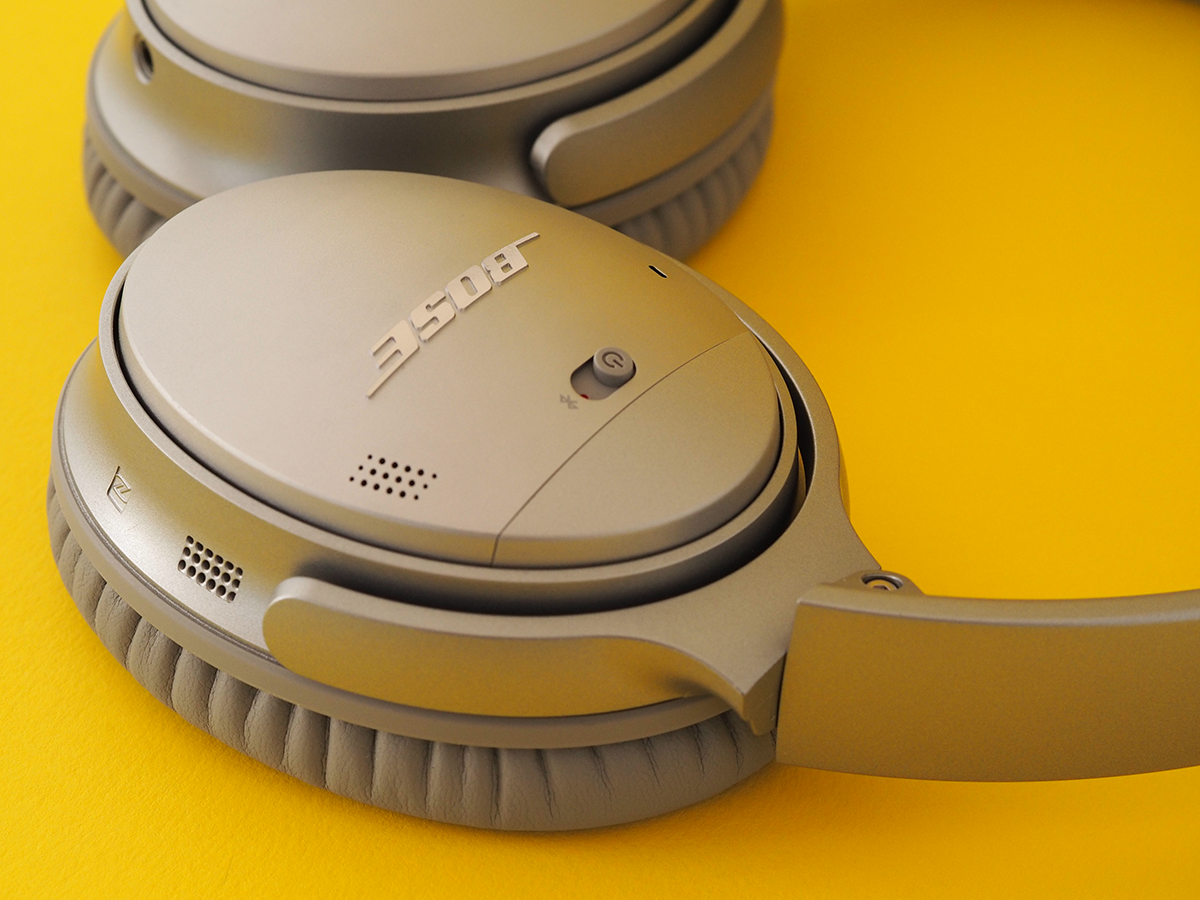 In the end, though, any minor complaints with the QuietComfort 35s fall away in the face of the awesome noise-cancelling and overall sound quality. Add in superb comfort levels and the freedom of wirelessness and you've got the best travel headphones we've ever tested.
Buy the Bose QuietComfort 35 headphones here from Amazon
Stuff Says…
Frequent flyers and long distance commuters: these are the headphones for you.
Good Stuff
Noise-cancelling works a treat
Sound is excellent across music and movies
20 hours battery life
Bad Stuff
USB cable is a bit short
aptX Bluetooth isn't supported