How to buy a smartphone: top tips for buying a new handset
Make buying your new mobile a breeze with some buying tips.
The time has come. Maybe you've reached the end of your contract, or maybe things are starting to fall apart. It's time to buy a new smartphone. That's easy, right? Phone options are a dime a dozen these days, and you can just pop into the nearest shop and pick one up.
In theory, yes. But there's a little more to it than that. Your smartphone is probably the gadget you use the most, after all, so you want to make sure a new device is right for you.
Smartphone brands are always coming out with new handsets, and price ranges vary massively. Expensive flagship pricing doesn't always mean better, and cheaper options don't necessarily scrimp on quality any more. There are plenty of factors to consider, with different software, varying features, and hardware differences. But for a takeaway guide on how to buy a new smartphone, here are the most important things to consider.
Pick a smartphone operating system
Here we come to the age-old debate between smartphone fans – do you pick Android or iOS? You'll likely get a very different opinion based on who you ask, as this is one area where people get really passionate. But we'll try to break down the key points for each operating system, so you can make your choice.
iOS is going to be best for those who want something that's sleek, simple, and ready to use out of the box. Apple's operating system offers customisation options on your lock screen and your home screen, with widgets and different fonts. You can access to Apple's own apps like iMessage and FaceTime, as well as Apple Pay. Delving into the settings will let you tweak some settings, but there's less control for each user.
Whereas, Android is probably better for those who want something they can customise or use for more productive workflows. You get access to Google's apps and services, including Google Pay and the entire Drive suite of apps. Across the system, you can customise pretty much any look and any setting. Things can get a little more complicated, but this would be ideal if you enjoy fiddling around on your device.
To be honest, you'll likely already know which you like from the device you currently use. Call us old-fashioned, but it's probably best to stick to the system you know and love. There are options to switch over, but you risk landing in unfamiliar territory.
Select your size
Next on your tick list when picking a new phone is going to be size. Smartphones only seem to be growing in size, with the majority of new devices sitting firmly over 6-inches. Do you want a bigger device that can offer a larger display and massive battery? Or would you rather something smaller that can slip into your pocket easily?
You've got fewer small options on iOS. Apple decided to discontinue the iPhone mini, and there's no iPhone 15 mini in the latest line-up. So you're going to be stuck looking at older devices, such as the iPhone 12 mini or 13 mini from third-parties, or the budget iPhone SE. Other than that, your smallest option starts at 6.1-inches with the standard iPhone 15.
Over on the Android side of things, you've got a lot more options. There are more manufacturers to choose from, and you can opt for smaller handsets in the 5-inches territory. If you look hard enough, you may be able to find some smaller options still.
Your hand may be forced slightly depending on which operating system you'd prefer. But larger devices typically offer better specs, particularly when it comes to the battery department. Fortunately, a lot of flagship smartphones come in a standard and larger size – so you might be able to get the device you want in the size you prefer. You'll be able to check the details for each device, so you know exactly what you're sacrificing or gaining.
Consider the display
When it comes to the phone you'll be using every day, make sure you consider the display in your list of priorities. You'll be setting your eyeballs on it every day, and it's how you use the device. There are a number of factors to consider when it comes to the display. A larger display will typically offer a higher resolution, but this will depend on which size smartphone you want in the first place.
Other factors to look at include the panel type. OLED and AMOLED displays are branded as some of the best around. They show more accurate colours, darker blacks, and can switch off entirely for Dark Mode or Always-On Displays. However, LEDs can often get brighter – especially if you head outdoors a lot.
Look at the resolution to know how detailed your display can get. A higher resolution means that things will be sharper. Some manufacturers will let you know if the device is 4K or not. You'll also be able to see if it supports HDR or higher standards like Dolby Vision. It depends if you'll be watching content to know if these features will be important to you.
And you should also consider the refresh rate. This figure tells you how many times the screen can refresh per second. A higher number means you'll get smoother motion. 120Hz is considered the gold-standard, with 90Hz or lower typically found on cheaper devices, and up to 240Hz on more niche options. Apple's Pro devices boast 120Hz through ProMotion, but you'll need to look elsewhere for higher refresh rates.
Does it pack enough power?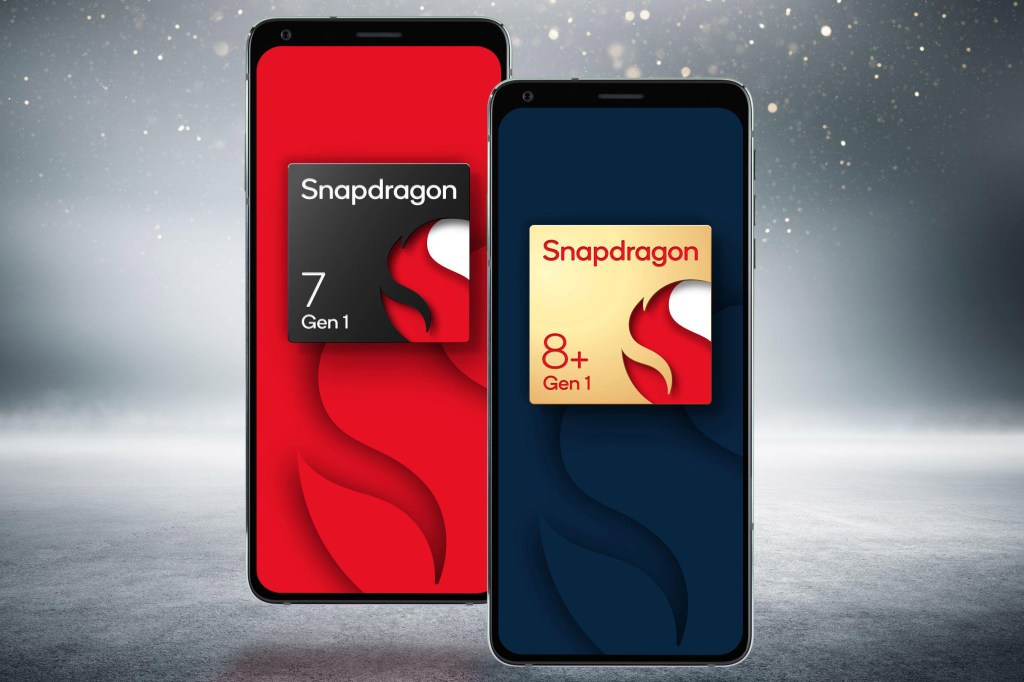 Consider the power capabilities of your device, too. Checking out which chipset it packs inside will let you know the kind of tasks you can throw at your device. For example, this year's flagship processors are the Snapdragon 8 Gen 2 for Android devices and the A17 Pro for iPhones.
If you're looking at cheaper handsets, you'll find these often have the previous year's chipset. Most users will find that these are more than capable enough to handle everyday tasks. Only look towards having the most recent processor if you tackle lots of high-power activities, like 4K recording, watching content, playing games, or multitasking at work. Newer processors will also mean that your shiny new smartphone will last longer.
The other important power aspect to consider is the battery. This one's pretty easy to work out – the higher the battery mAh, the longer battery life you'll get. Apple typically has lower numbers, but manages to lengthen its battery life through software. But looking at the numbers is a good indicator. Obviously, you'll want your device to last as long as possible. Some devices also mention charging speeds for wired connections, and if they support wireless charging. It's worth bearing what's more convenient for you in mind for when it comes time to juice up.
Make sure the camera's up to scratch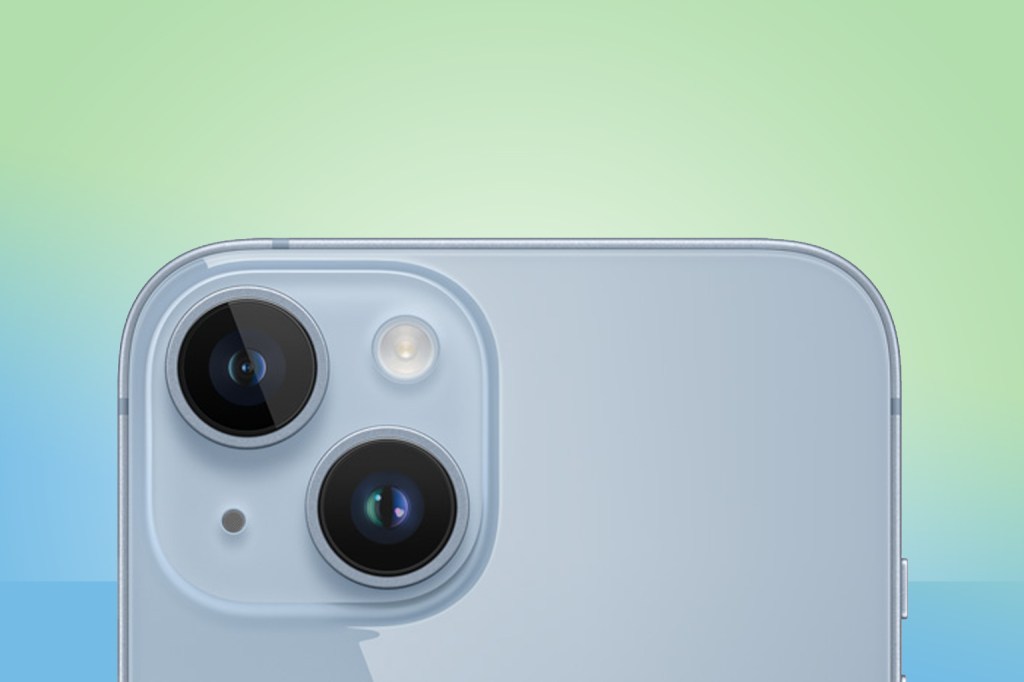 Last but not least, we come to the camera on your phone. The kind of snapper on the back of your smartphone is one of the top reasons to pick a device these days. And if you're not all that interested in taking photos, it makes picking a smartphone even easier for you.
All new devices will pack high-resolution sensors with plenty of features and some sort of AI-powered processing. Unfortunately, things aren't as simple as looking at MP counts. Apple's cameras are only 48MP on the iPhone 15, for example, but produce better results than 108MP budget Android devices. That's because image processing in the background plays a really important part in how images turn out in the end.
Different manufacturers process images with different styles, opting for more contrast, etc. The best way to tell if you're going to like photos is to look at sample pictures on the web. Smartphone reviews always include these, and social media will pack plenty of samples for you to peruse.
Don't totally discount the specs, however. Look for features you'll find yourself using. If you're never going to take close-up photos, you can disregard a macro lens. But if you like taking photos at night, find a phone with a Night Mode in the camera app. Record video a lot? Look for higher resolutions such as 4K, and higher frame rates like 60FPS. And if you're a serial selfie snapper, don't forget the all-important front camera.