Apple iPhone 12 Mini review
It's the little things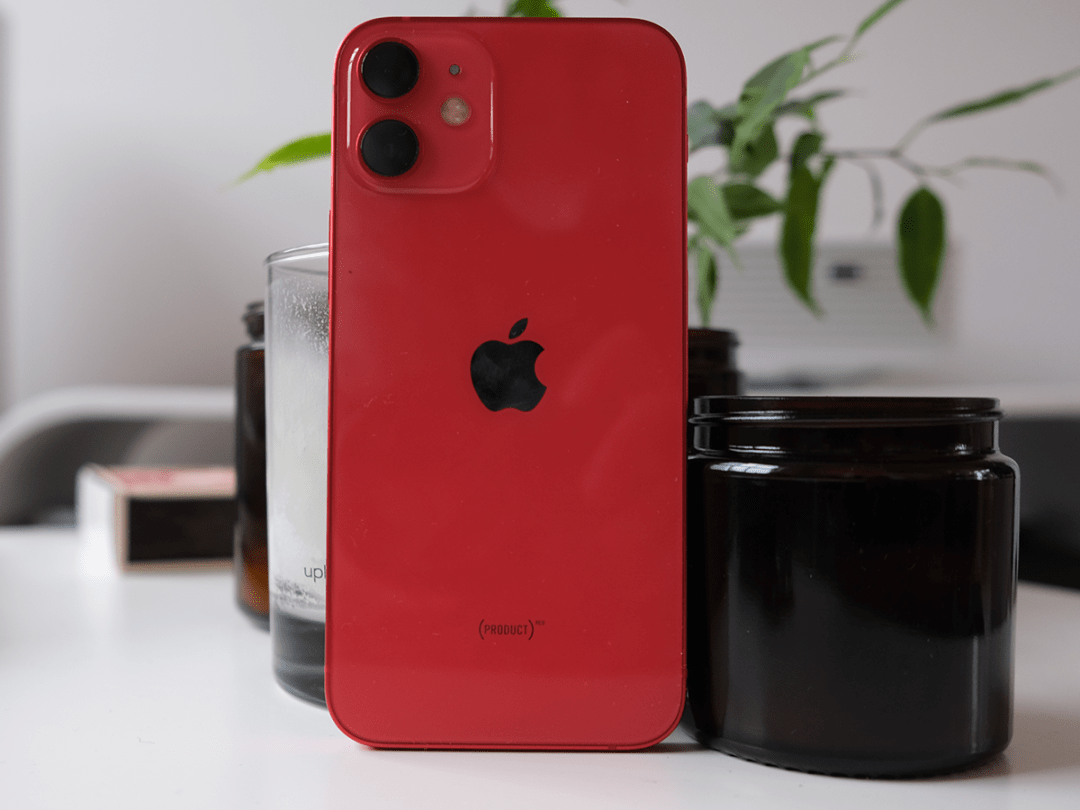 Although it might seem like time stood still this year, Apple's 'Hi Speed' iPhone launch attempted to suggest otherwise. 
It was a watershed moment for the tech giant, not least because it finally joined the 5G ranks, but its line-up four shiny new iPhones – the 12, 12 Pro, 12 Pro Max and 12 Mini – would come loaded with the claimed fastest ever chip fitted to a phone. 
At the time of launch, the 12 Mini is the smallest 5G mobile money can buy. If the iPhone 12 Pro Max looks like the size of a hamster cage, the pocket-friendly Mini is the hamster. With its diddy 5.4in OLED it's certainly cute, but underestimate its speed and power at your peril, and if battery life doesn't let it down, it might just be the cream of the iPhone 12 crop.
Design and build: All the small things
A 5.4in smartphone is a very manageable size for most, and a blessing for tiny handed folk. It's not actually that small, it's just small by today's standards, and only in comparison to the gargantuan 12 Pro Max, which stands 160.8mm tall.
It's a shrunken iPhone 12, with flat edges and a boxy brick-like design reminiscent of the halcyon iPhone 4/5 days. It's even tinier than the iPhone SE released earlier in 2020, and at 135g still feels weighty enough without being a bulky nuisance.
The "Ceramic Shield" glass rebuffs scratches and keeps things shiny – jostling around in bags and pockets for the best part of two weeks and there's not a scuff in sight.
It also comes in five glorious finishes to temper the more reserved Pro line-up: white, black, blue, green and the one we're testing – the dashing (product) red where every purchase contributes to the global fund to combat Covid 19.
The smooth back keeps fingerprints at bay and contrasts nicely with the frosted matte edging. It's also IP68 water resistant, so won't malfunction in a rain shower, although we wouldn't take it for laps around a swimming pool.
Unlike the iPhone SE's inferior LED screen, the 12 Mini rocks a Super Retina XDR OLED HDR display with 2340×1080 pixel resolution. Contrast is brilliant, colours are vibrant with inky blacks and heaps of texture.
Viewing angles and brightness are both excellent. True Tone assures brightness is appropriately tweaked depending on the time of day – possibly our favourite iOS feature.
It's compatible with MagSafe which automatically attaches to the phone allowing you to customise affairs with a load of natty accessories – not something we found to be particularly alluring, but many will.
The downside? The device uses a Lightning connection rather than the more universal USB-C, there's no headphone port, or any kind of Samsung Dex for mobile powered desktop computing. Plus, that notch ain't for everyone. Another gripe is the 60Hz display, where there are many Android smartphones at this price point with 120Hz refresh rates.
Performance: Little know it all
You get the same performance as the iPhone 12 Pro Max owing to the highly efficient A14 Bionic Chip.
5G makes its debut – and provided you can find it, it's incredibly speedy and although it still feels like a 'nice to have', it does future-proof you for when 5G becomes more widely available.
Because of the smaller, scaled-down screen there is the fear that apps will be compromised, and the constant scaling will take a hit to performance, but it's imperceptible. We found the interface to work seamlessly zipping between apps and tasks and handling everything with flair. Once locked onto Bluetooth, all our devices stayed connected with no break ups too.
Even editing 4K video is totally doable, and the extra power over the previous A13 chip is noticeable, although heavy editing and filming will drain your battery.
The smaller panel will mean that it might not be optimum for watching lengthy videos and films, however the stereo speakers are impressive for a wee smartphone and reasonably full-bodied.
The only thing to really hamper performance is battery life and with a smaller form factor, there's, you guessed it, a smaller battery. It'll just about get you to the end of the day without too much heavy use, but it's not on a par with its larger siblings. There's no charger in the box either, in a bid for Apple to commit to being more environmentally friendly.
Camera: Apple doesn't fall too far from the tree
The 12 Mini has the identical dual-camera setup as the very capable 6.1in iPhone 12.
Comprising of a 12MP main camera and 12MP ultra-wide camera it sounds an awful lot like the iPhone 11. However, there's a third front-facing 12MP camera which works even in Night mode and the main sensor uses a wider f/1.6 aperture and a re-worked lens design which Apple claim will improve overall image quality, especially in low-light settings.
If you want the perks of a telephoto lens and LiDAR sensor you'll have to opt for the 12 Pro or 12 Pro Max. Coming from an iPhone 11, the jump won't seem huge, but there's a marked improvement and more natural colour reproduction where we now notice warmer tones compared to previous models. The differences are incremental and only noticeable when scrutinised, but if you're stepping up from an iPhone 6, 7 or 8, you'll experience a huge camera performance upgrade.
Like all iPhone 12 models, it's capable of 10-bit HDR video recording with Dolby Vision at 30fps (this rises to 60fps for iPhone 12 Pro and 12 Pro Max, of course). Image stabilisation in on board too, and it works mightily well. Audio pick-up is strong too.
When it comes to real life snapping on the eerily quiet streets of London, the iPhone 12 Mini rarely let us down. In daylight, it was incredibly reliable with popping colours and pleasing definition. Night-time shots were okay, but it did occasionally struggle with slight blurring – maybe that's the fault of our shaky un-gloved hands.
There's no doubt there's more than the physical cameras which can be attributed to the photographic magic. The computational work here is pretty astounding – especially considering the high dynamic range. The iPhone 12 Mini can skilfully capture both subjects in the foreground and details in background without overexposing sky to white blur.
Apple iPhone 12 Mini verdict
The iPhone 12 Mini is a powerhouse which comfortably fits in the hand. It adopts a stunning OLED display, A14 Bionic Chip, silky smooth iOS 14 software and 5G from its larger and more expensive siblings.
We're weary of big phones, yet sacrificing camera quality and performance is out-of-the-question and that's where the iPhone 12 Mini, like Sony's Xperia 5 II, hits the sweet spot. Battery life isn't world-beating, but it's a small price to pay for pure pocket gold.
Stuff Says…
A mini marvel with all the performance high-hats as its larger sibling
Good Stuff
Great camera
Compact size
OLED screen
5G
Bad Stuff
Battery life
64GB is a bit measly for some