Apple iPhone 13 Mini review
Mini size. Less 'mini' battery life
People griped about smartphones becoming increasingly sized like surfboards. Then Apple made iPhone 12 Mini and, reportedly, hardly anyone bought one. That's a pity, because it was a tiny iPhone with few compromises – and remains so in this revision. Apart from battery life, but we'll get to that.
This update, then, aims to improve on an iPhone designed for people with smaller hands and/or smaller pockets but not necessarily smaller demands from a smartphone, because it can do almost everything its larger sibling can. Let's dig in.
Design: Small is beautiful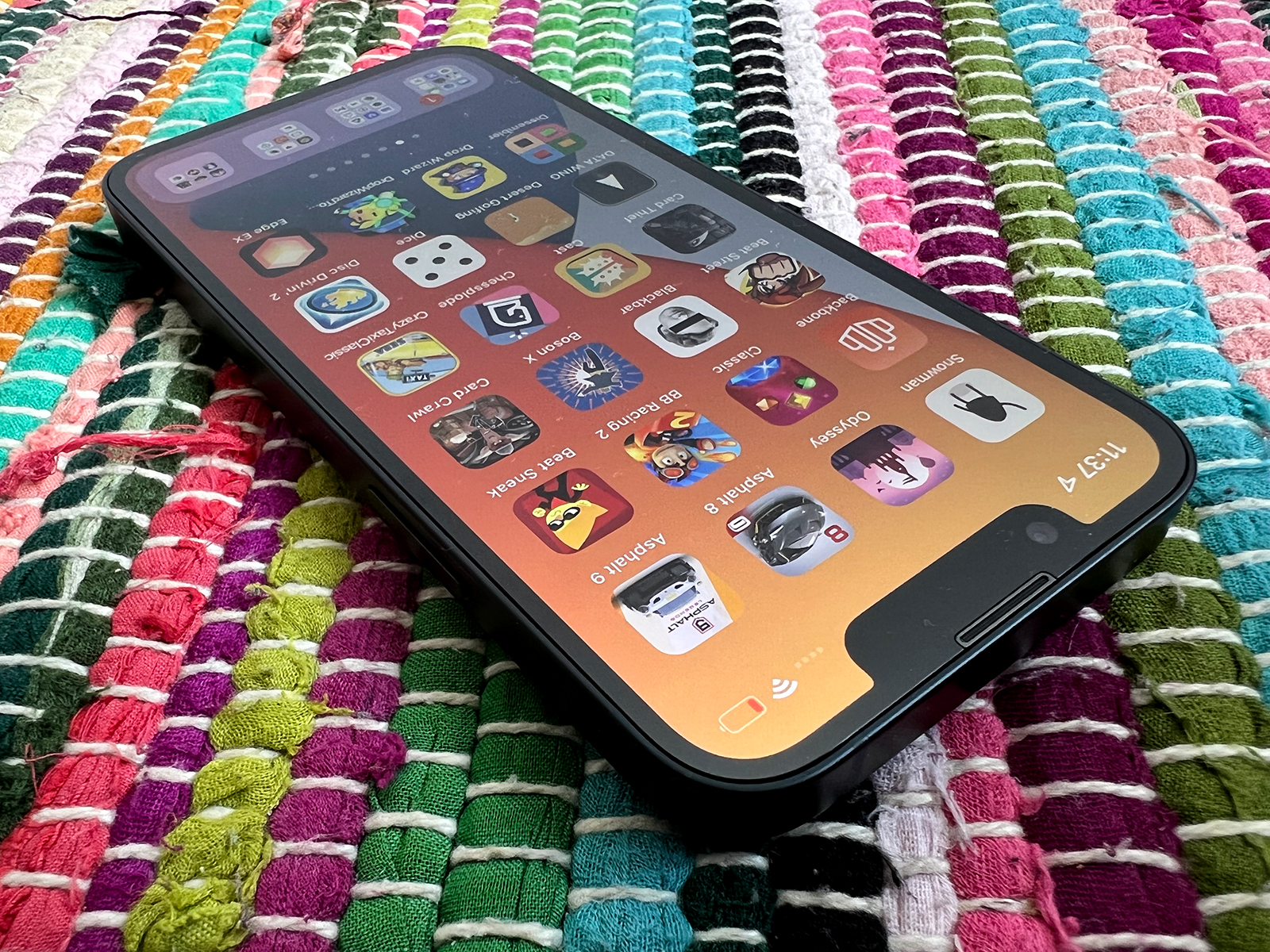 Compared to other smartphones, the iPhone 13 Mini is almost comically tiny. Its dimensions are similar to the original iPhone's, although it's thinner and makes more of its front face available for the display.
The flat edges echo last year's iPhone redesign and feel great in the hand. Our review model was the Midnight colour – black with a subtle hint of blue that looks smart, but shows every speck of dust when you've the audacity to use the thing.
Speaking of, the Mini can be fiddly when playing games and using apps – typing isn't fun and virtual game controls are often optimised for a larger device. But that's offset by it being light (141g), pocketable, and a device you can use one-handed without resorting to Reachability or banana thumbs. We were quickly smitten and wondering if we'd got it all wrong using giant phones all these years.
Cameras: Snap happy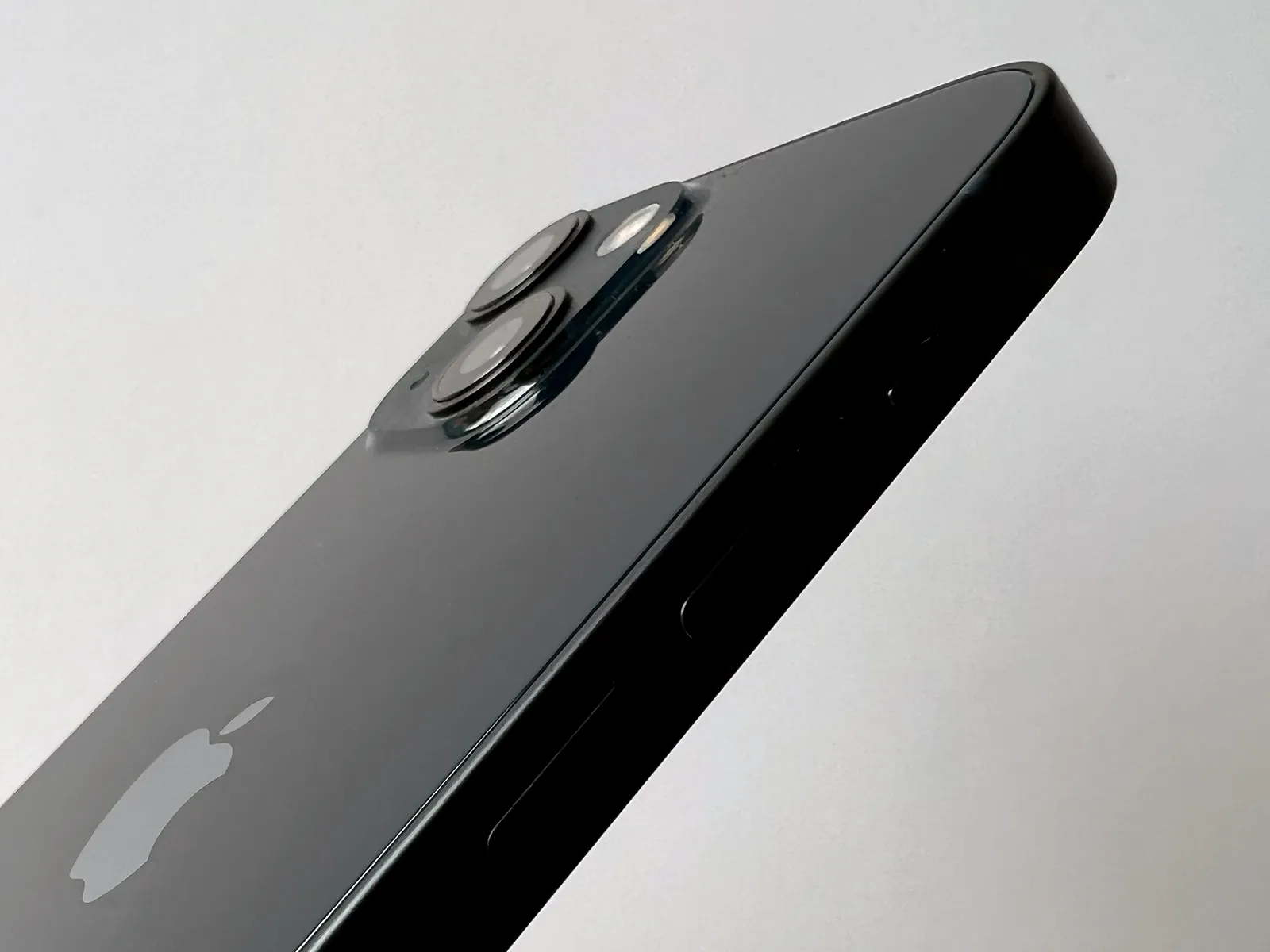 Compared to last year's lenses, those on the new Mini are huge, sticking out more and being set diagonally to fit inside an expanded camera bump. Which means better photos – much better in many cases.
The Mini camera system gets optical image stabilisation from last year's iPhone 12 Pro Max, for steadier shooting of stills and video. The wide lens lets in 47% more light and during tests largely held its own against the iPhone 13 Pro Max – even in low light. It's deeply impressive – doubly so when using a large Mac/PC display to gawp at what you shot, flicking between Pro Max and Mini photos and seeing little difference.
Where things fall down is the ultra wide. It's not bad – in fact, low light snaps taken with it are improved over what you got out of last year's Mini. But we'd much prefer a telephoto lens in the mix. We'd change our mind if this phone had the Pro's macro smarts, but it doesn't, and so the ultra wide feels comparatively redundant.
Display and audio: Mini-mal refresh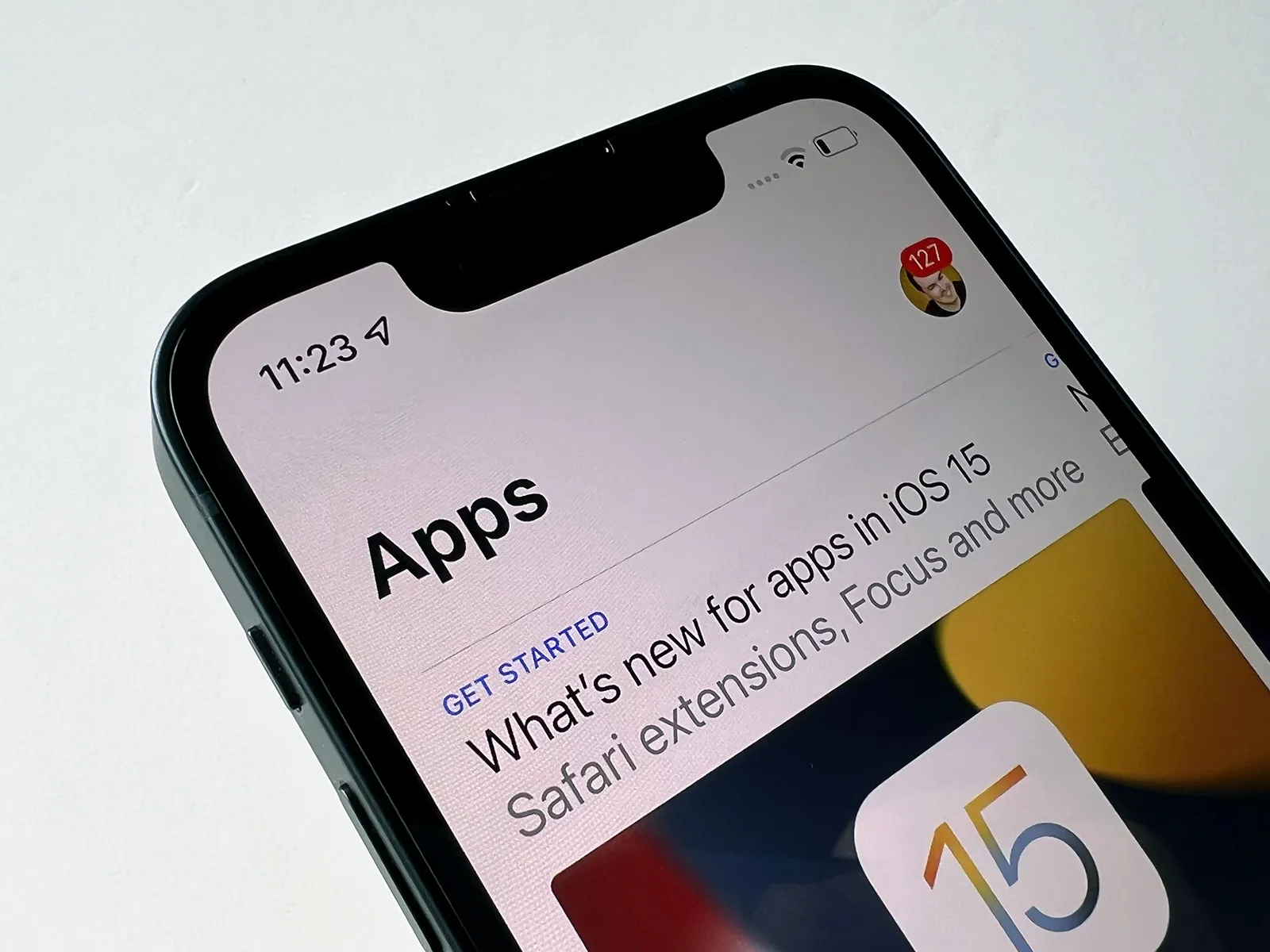 Apple says the notch is 20% smaller, but it intrudes on a display this small (5.4in), and the company's done nothing useful with the space it's clawed back. Elsewhere, this screen mostly does the business.
Naturally, its small size impacts on immersion when gaming or watching video – although even the largest iPhone is sub-optimal for the latter. But whatever you're doing, colours are rich and details are sharp. Apple says 'typical' brightness is up over the iPhone 12 Mini – 800 nits vs 625. But unless you like chewing through battery or blowing up your own retinas, you'll mostly have this Retina display set to 50% brightness.
The downside is the display's refresh rate remains rooted at 60Hz, unlike the new Pro models – and many Android devices. Fortunately, iOS is snappy enough that this rarely matters, but an upgrade would have been nice. One surprise, though, is the speaker system packs reasonable oomph. It lacks the depth of larger iPhones, but nonetheless compares favourably.
Performance and battery: maxed Mini
There's an A15 inside this Mini, which propels it towards the top of the smartphone performance charts, bettered only by Apple's own Pro models this year, which get an extra GPU core. Unless your needs are very specific, you won't miss that. Instead, you'll revel in how a phone this tiny can deal with any app or game you care to throw at it.
Really, this year's story is more holistic in nature, with chip and battery system alike combining to net you more time between charges. Apple reckons you'll get up to 13 hours of streaming video. In more general use, we found the Mini bettered last year's iPhone 12 (not Mini), which we still have around, but you won't reach 13 hours before charging unless you're a light iPhone user.
Still, even if 'all day battery' remains out of reach if you often dig into cellular, video chat or games, we'll take 'acceptable' over last year's 'disappointing'. Consider investing in a portable external battery pack if you're often out and about, though, so as to not get caught short.
Apple iPhone 13 Mini verdict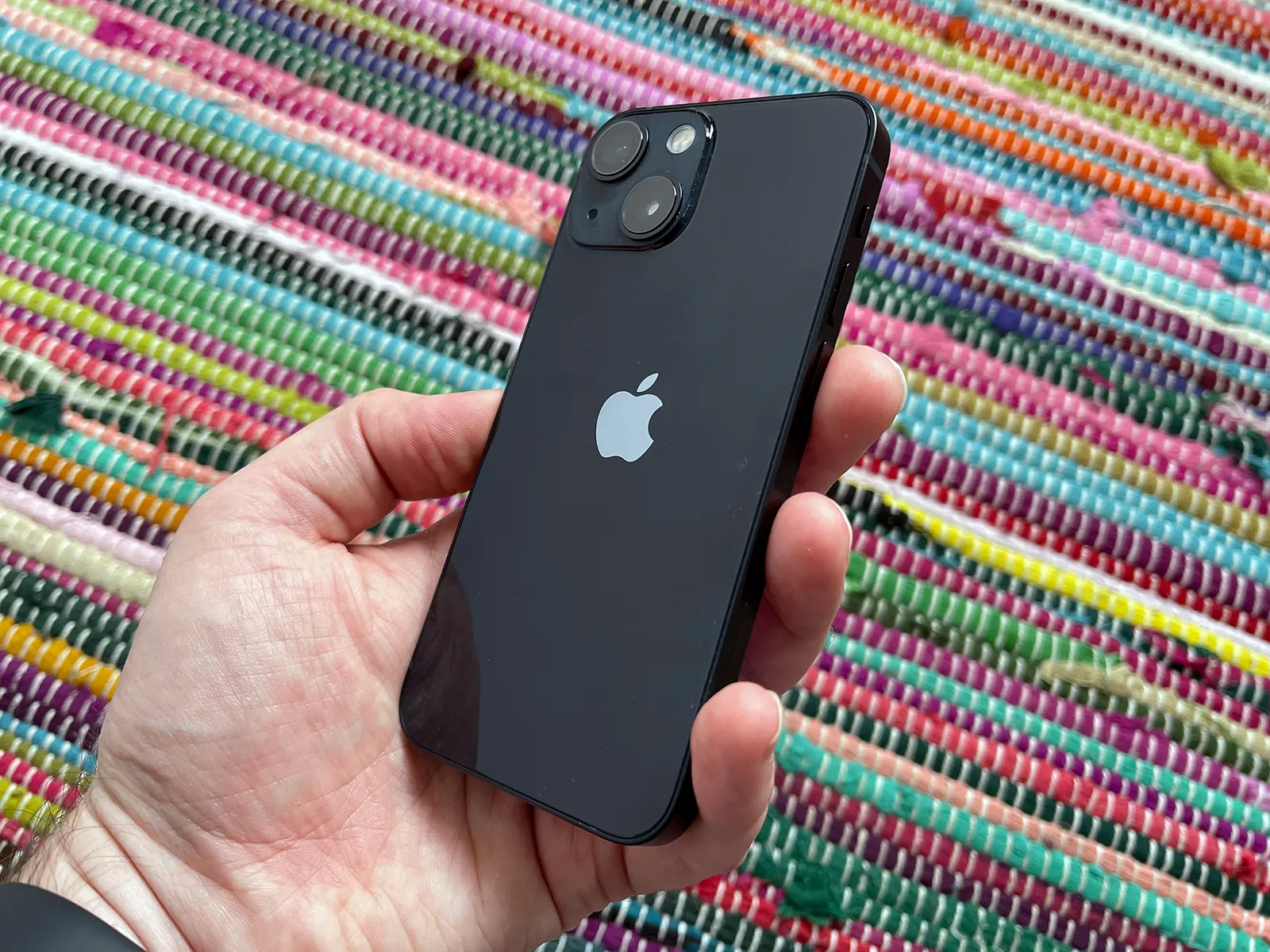 The Mini is the cheapest entry in the iPhone 13 line, but you won't get one because of pricing. Or rather, you shouldn't, because if you need to save cash, the iPhone 12 now costs the same and has a bigger display – albeit an inferior camera and half the storage.
Instead, the Mini is all about the form factor, offering you a (nearly) compromise-free option when you want the full-fat iPhone experience without, well, the fat.
Is it perfect? No. Battery life, while improved, remains a trade-off, and this iPhone can be fiddly to use. But this is by some margin the best phone available in a tiny package. Let's hope more people buy one this time – and that Apple doesn't tire of making small phones by next year.
Tech specs
| | |
| --- | --- |
| Colours | Starlight/Midnight/Blue/Pink/PRODUCT(RED) |
| Display | 5.4in 2340×1080 OLED HDR at 476ppi |
| Processor | A15 Bionic |
| RAM | 4GB |
| Storage | 128GB/256GB/512GB |
| OS | iOS 15 |
| Cameras | 12MP ƒ/1.6 wide, 12MP ƒ/2.4 ultra wide rear; 12MP ƒ/2.2 front |
| Battery | 2,406 mAh (est.) |
| Dimensions | 64.2×131.5×7.65mm |
| Weight | 140g |
| Connectivity | Lightning |
Stuff Says…
Outwardly similar to the iPhone 12 Mini, but this upgrade meaningfully improves the camera and battery life of Apple's most pocketable iPhone.
Good Stuff
Improved cameras
Better battery life
Uncompromised power
Nothing else like it
Bad Stuff
No telephoto/macro
Can be fiddly to use
The notch is annoying
No Touch ID