The 21 best gadgets of IFA 2017
Updated 1/9/17: This year's IFA saw an explosion of new gadgets - here's our pick of the best...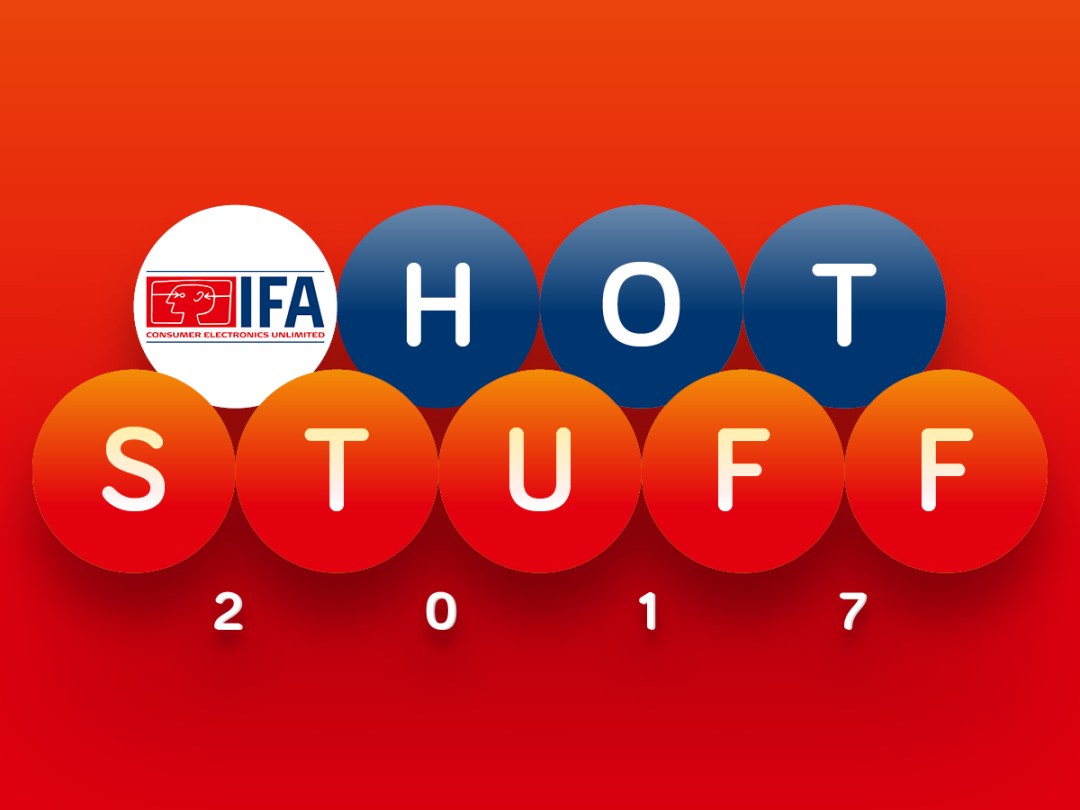 IFA, Europe's gargantuan annual tech showcase, has been flaunting its best gadgets for the past three days, and Stuff's been busy panning for tech gold.
We've seen dazzling smartphones, snazzy smartwatches and more smart speakers you'll find at the Oxford Union. But what have been the most exciting tech stories?
Here are the futute classics that rose to the top and grabbed our attention – listed in dramatic, Top of the Pops-style reverse order, of course.
Spoiler alert: there's loads of good stuff.
21) Logitech's new Craft keyboard is wheely good
When it comes to productivity, Logitech's MX series of mice have been a solid bet with creatives for a while now, so it was only a matter of time before their keyboards began to follow suit.
The Craft is a stylish wireless keyboard with a "creative input dial" (or, silver blob) housed in its top left corner. By clicking and tapping the little wheel, you're able to make image tweaks in apps such as Adobe's Photoshop, Illustrator, Premiere and InDesign.
It'll also allow you to whizz around Excel spreadsheets, hop between tabs and scroll through Spotify playlists. The backlit keys are smarter than average, too, responding to room lighting and reacting accordingly when your fingers are near the keys.
Available: from September 2017, $200 (around £155)
20) SanDisk's 400GB microSD card is surely witchcraft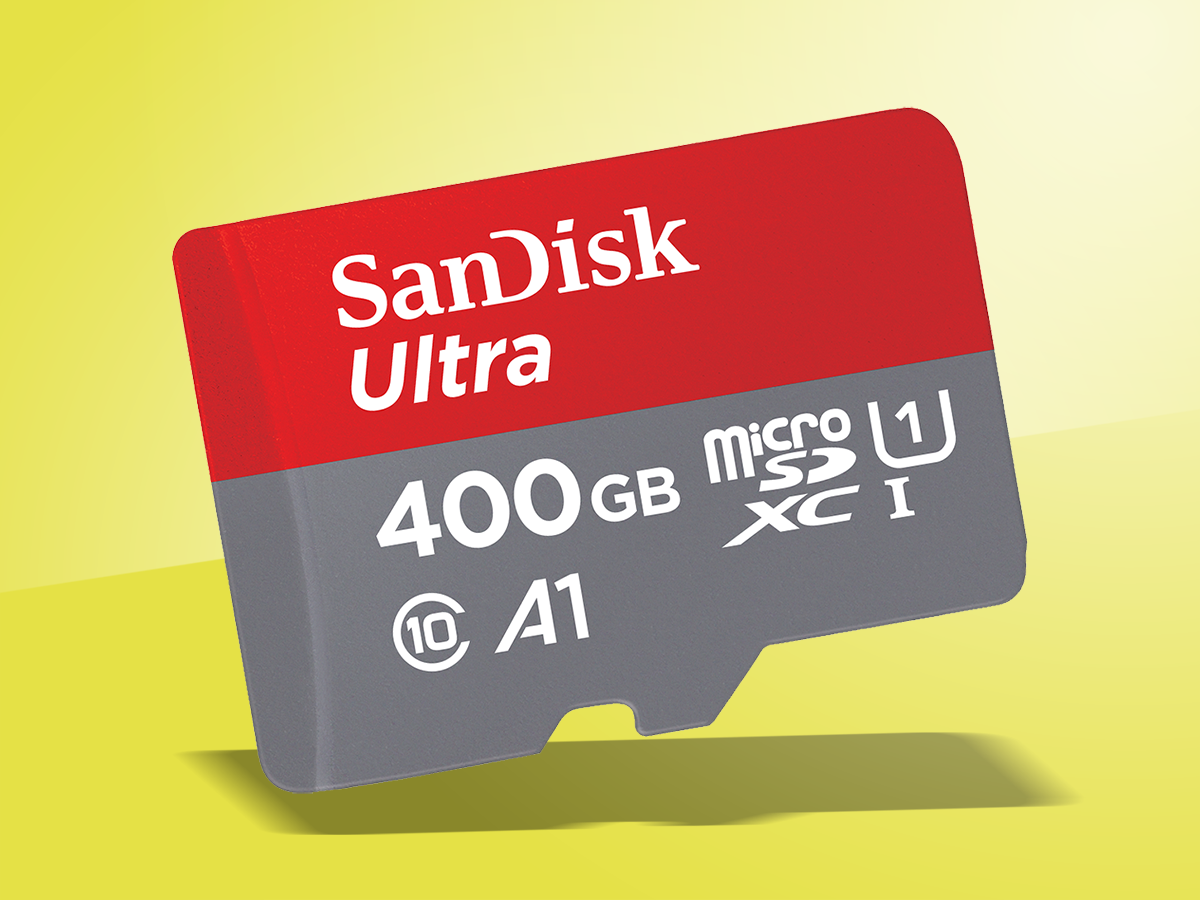 We know, the whole world record SD card thing is SanDisk's annual ritual, but it gets us every time. 400GB of storage from something that's the size of a fingernail? Shower us in USB sticks and call us Sandy.
The £225 SanDisk microSXDC USH-I can store 40 hours of 1080p video, which makes it a pretty companion for your Android phone, Raspberry Pi or drone. Just don't let the dog anywhere near it.
Available: Buy the SanDisk microSXDC USH-I
19) The Olympus E-M10 Mark III wants to tempt you from your smartphone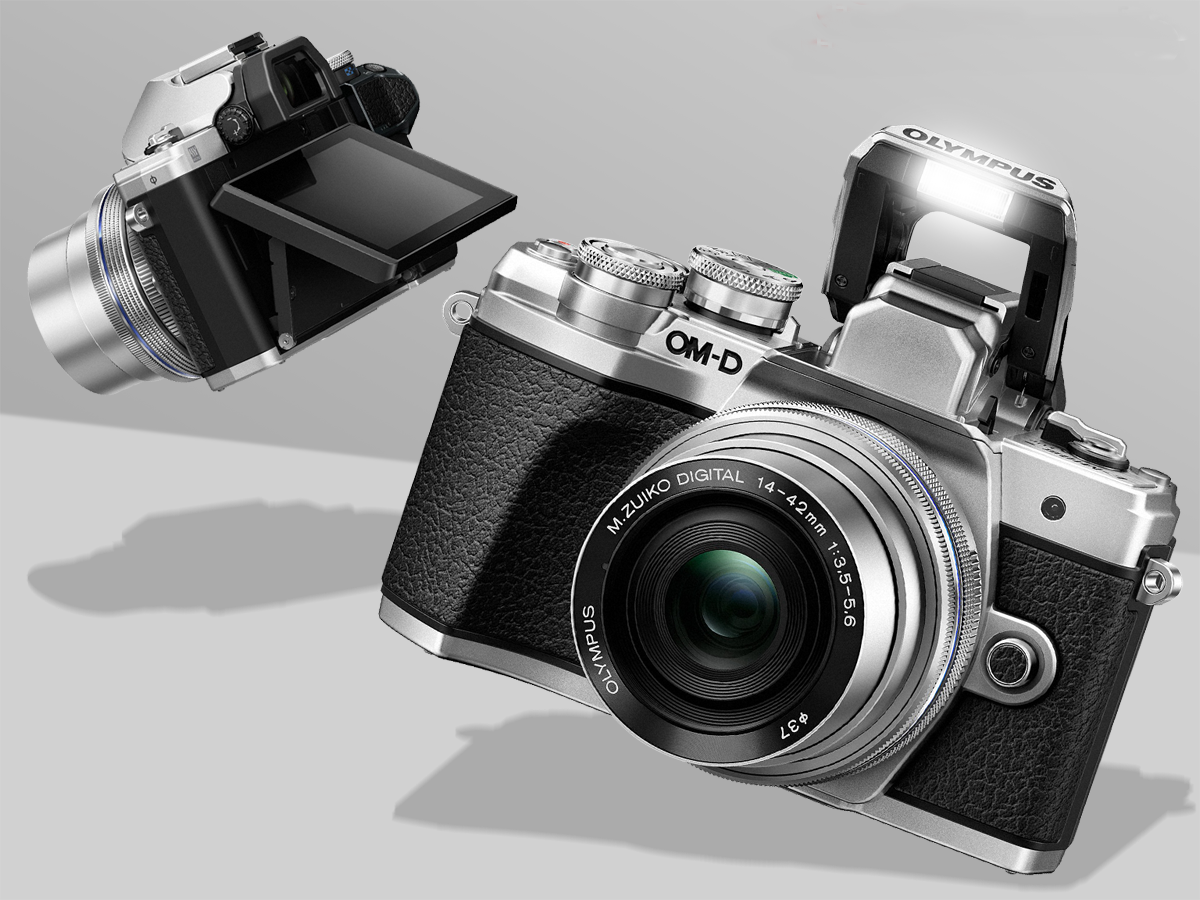 Olympus' latest entry-level mirrorless camera takes the same lightweight, pleasingly retro design of its predecessor, and crams in tech borrowed from its more feature-packed bigger brothers.
Available in silver and black (we're fans of both), the big additions here are 4K video recording and the bump up from 3 to 5-axis Image Stabilisation – so even a rookie photographer can enjoy blur-free shots and smooth-as-butter footage.
As you'd expect, the interchangeable lens snapper comes bundled with a host of shooting assist modes, among them upgraded versions of Auto, Advanced Photo and Scene. Bleach Bypass has added to Art Filter mode, and your Insta-worthy shots can be uploaded via a partner app.
Available: from late September, $650 (£504) for body-only or $800 (£620) with M.Zuiko 14-42mm kit lens
18) Philips Hue's Felicity wants to lull you to sleep
Buried under Philips' excitement for a software update that'll see its smart lights sync with games and movies from December 2017 were some new additions to its family.
Our favourite is the Felicity bedside lamp, and not just because it's the most public school gadget name we've seen for a while. The lamp's slowly dimming white ambiance light promises to help us doze off, while freeing up our precious Hue bulbs to use elsewhere.
Available: from autumn 2017 (£TBC)
17) The Sony LF-S50G is a smart speaker with serious perks
Like Panasonic's GA10 below, the Sony LF-S50G is more or less a Google Home, packing in the Google Assistant with a compact home speaker. However, Sony's edge here might be an array of handy perks that help you get more out of the device.
For example, it displays a digital clock through the speaker grate at all times, plus you can change the volume by waving above it, or swap tunes by gently tapping your phone against it. It also has automatic volume control to compensate when the room gets louder or quieter, and it's splash-proof, meaning you can keep it near the sink without worrying too much.
The LG-S50G doesn't have a memorable name, but those benefits might make the difference if you haven't already added a voice assistant to your flat.
Available: release date TBC, US$200 (around £155)
16) The Moto X4 is a mighty attractive upper-mid-range phone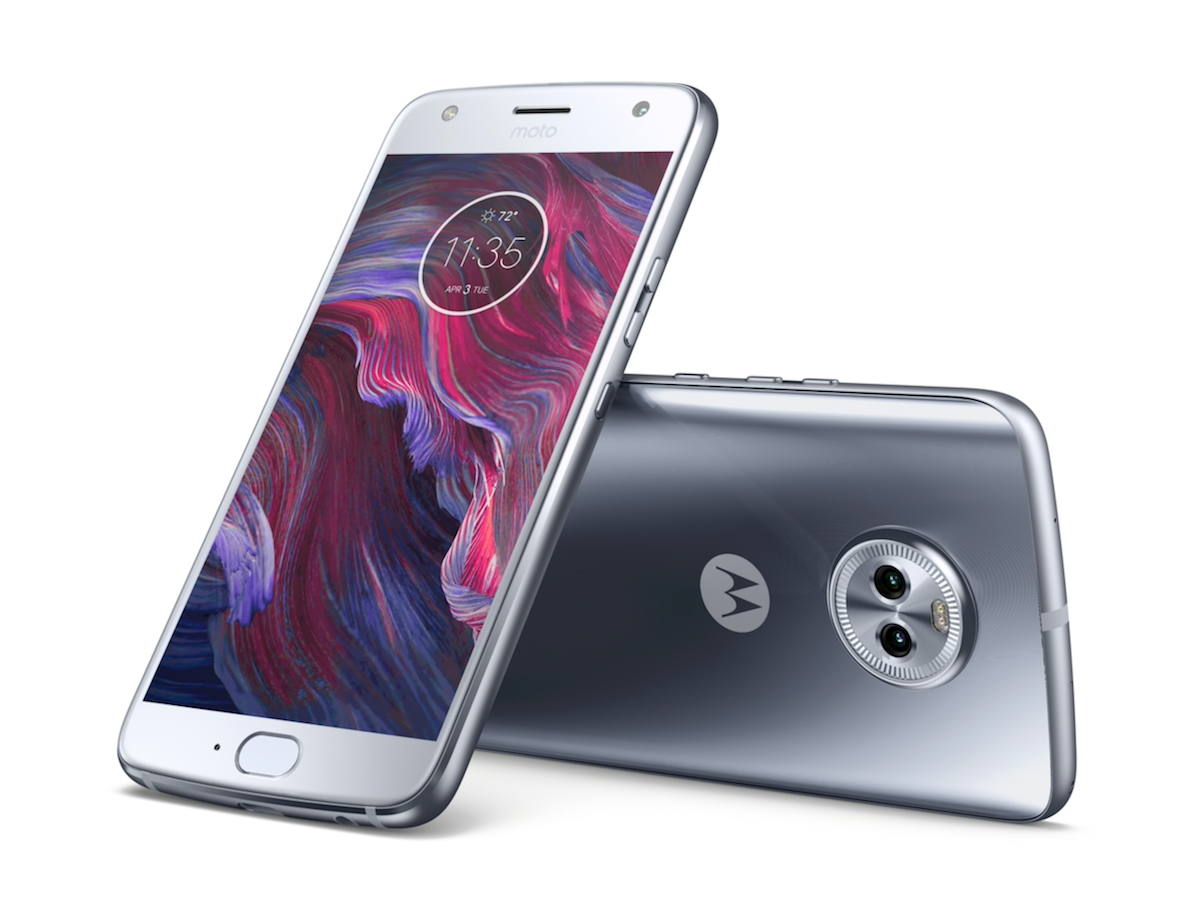 The Moto X was once the crown jewel in Motorola's smartphone lineup (and the 2nd Gen version was our #1 smartphone for a stretch), but then the line lost a step and we got the modular Moto Z instead. Now under Lenovo's rule, the X is back with the Moto X4.
And it's a bit different. Rather than compete with top-tier flagships or pack in Moto Mods, it's in more of the premium mid-range ballpark, packing a Snapdragon 630 chip and 1080p 5.2in display. But it's a striking handset, and it has a dual-camera back setup along with IP68 water resistance.
Can it hold its own against the OnePlus 5 and Honor 9? We'll find out later this month.
Available: sometime in September, €399 (around £370)
15) Philips' 65in OLED wants to be your 2018 telly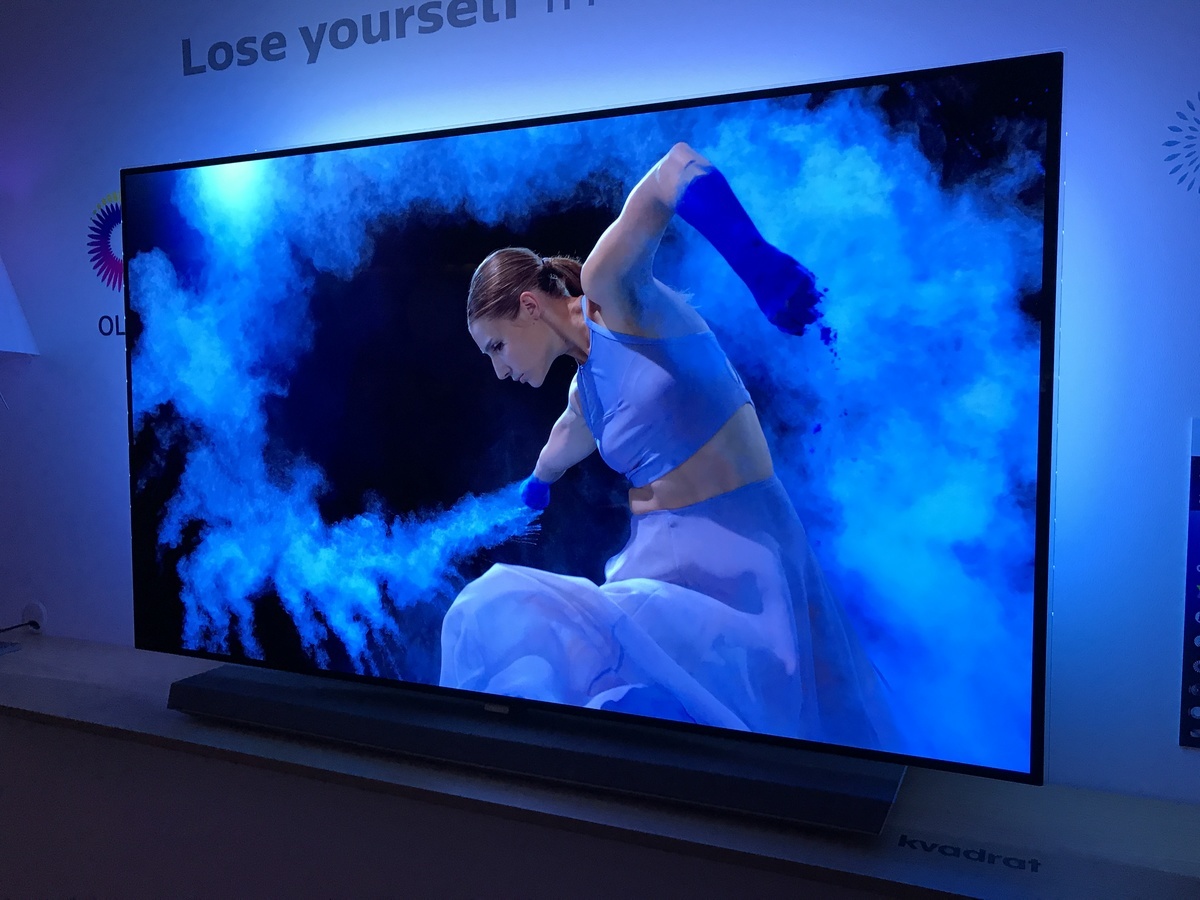 In the battle of gloriously 4K OLED TVs, it can difficult to pick out a champion, particularly as all the major players in 2017 use the same LG panel.
You can read our hands-on impressions of Philips' 9 Series 65in, but the big draw is the company's new P5 picture processing tech, which draws on, you guessed it, five processing units to give picture quality a huge boost – particularly when it comes to streaming.
An impossibly thin telly (obviously), the 9 Series OLED also comes with its manufacturer's familiar Ambilight technology (we're in the fan club) and an impressive 6.1 channel soundbar, which can either sit underneath or be mounted to a wall.
Available: release date 2018, price £TBC
14) Technics resurrects a legend with the SP-10R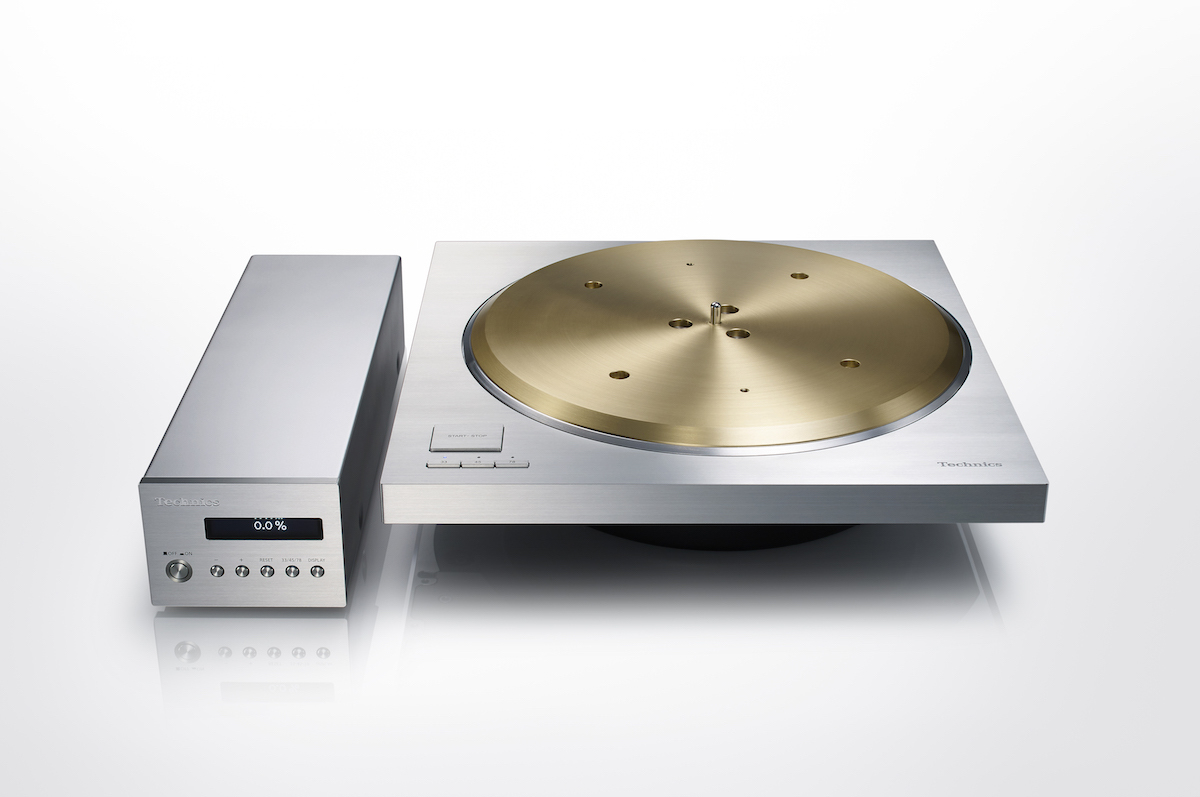 If you're both an audiophile and a vinyl enthusiast, then you probably know about Technics' SP-10. It's legendary… and now legendarily expensive… but you might have better luck hunting one down next summer when the SP-10R debuts.
Technics calls the SP-10R its "most premium-to-date" offering with the best sound-to-noise ratio and rotational stability of all of their devices. Made up of brass, die-cast aluminum, and deadening rubber, it should satisfy even the most hardcore music fan – but it'll probably still cost an insane sum.
Available: from summer 2018, price £TBC
13) Asus' Mixed Reality headset is external sensor-free and anti-sweat
Ok, so its name doesn't exactly roll off the tongue, but the (ahem) Asus Windows Mixed Reality headset is turning a lot of, well, heads at IFA.
Sporting a 3D polygonal pattern on the flippable visor, it's an aesthetically-pleasing addition to what's fast becoming a very busy market. At less than a pound in weight, it's also one of the lightest headsets around.
Asus' ace card is ease of use. You get 3K resolution at 90Hz (take that motion sickness), with tracking capabilities relying on two front-facing cameras. Unlike the Oculus Rift and HTC Vive, no external sensors are required, which means set-up clocks in at less than 10 minutes.
This headset is going big on the hygiene, too, utilising antibacterial, quick-drying materials that make this a more house party-friendly affair. Just remember to put your beer down first, yeah?
Available: Release date TBA, €449 (around £415)
12) The Holo360 is an all-in-one camera that'll fit in your pocket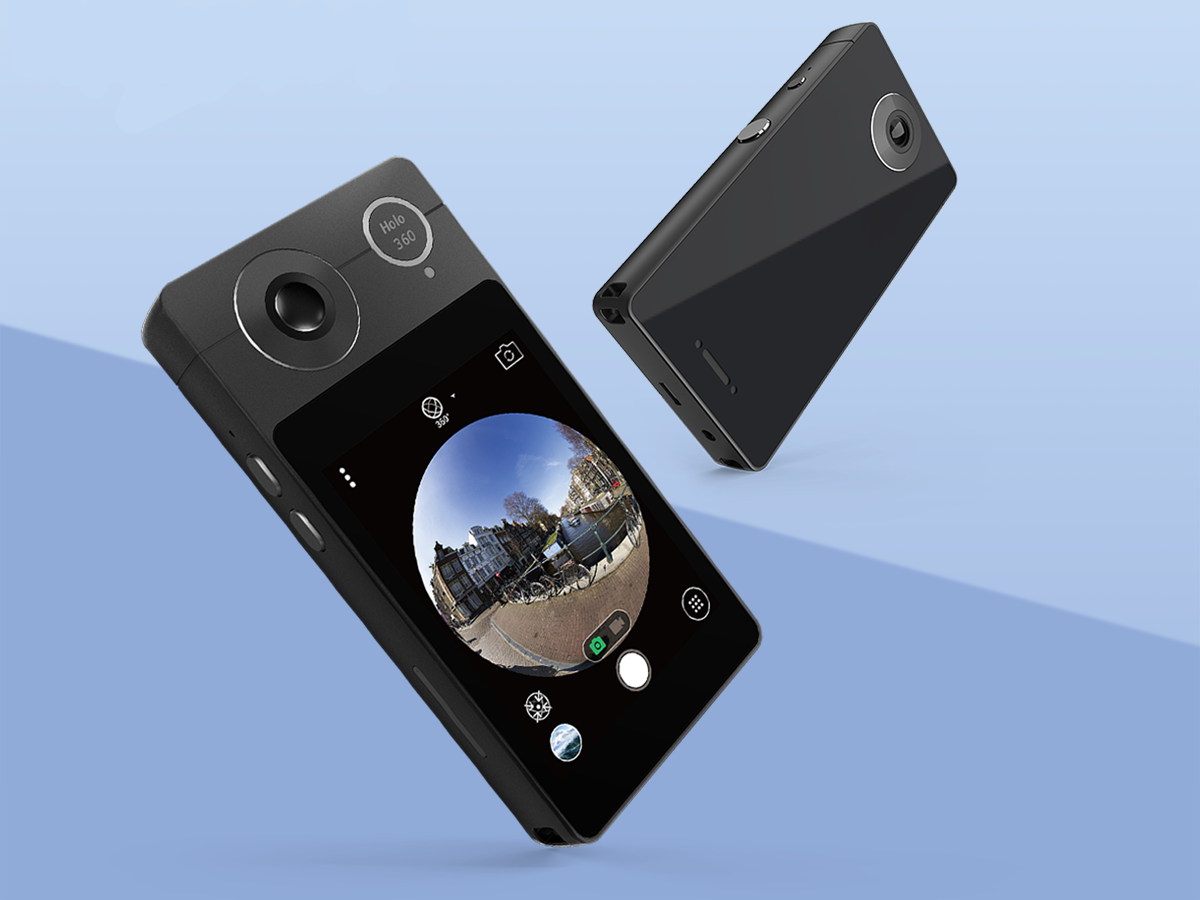 Acer's pocketable Holo360 is modest in appearance, but under the hood is an Android-powered cam that'll handle shooting, stitching and sharing 360-degree (clue's in the name) 4K video.
Navigation is handled by a 3-inch touch screen, where you can comfortably edit 6.9K stills or razor sharp Ultra HD footage, which can then be directly uploaded to social media or your online destination of choice through the in-built 4G connection. No need for faffy PC transfers here.
In addition, the Holo360 lets you export your mini masterpieces to a VR headset for the most immersive viewing experience. Good things really do come in small packages.
Available: Winter 2017 in Europe, $429 (roughly £330)
11) Diesel's On Full Guard makes a strong impression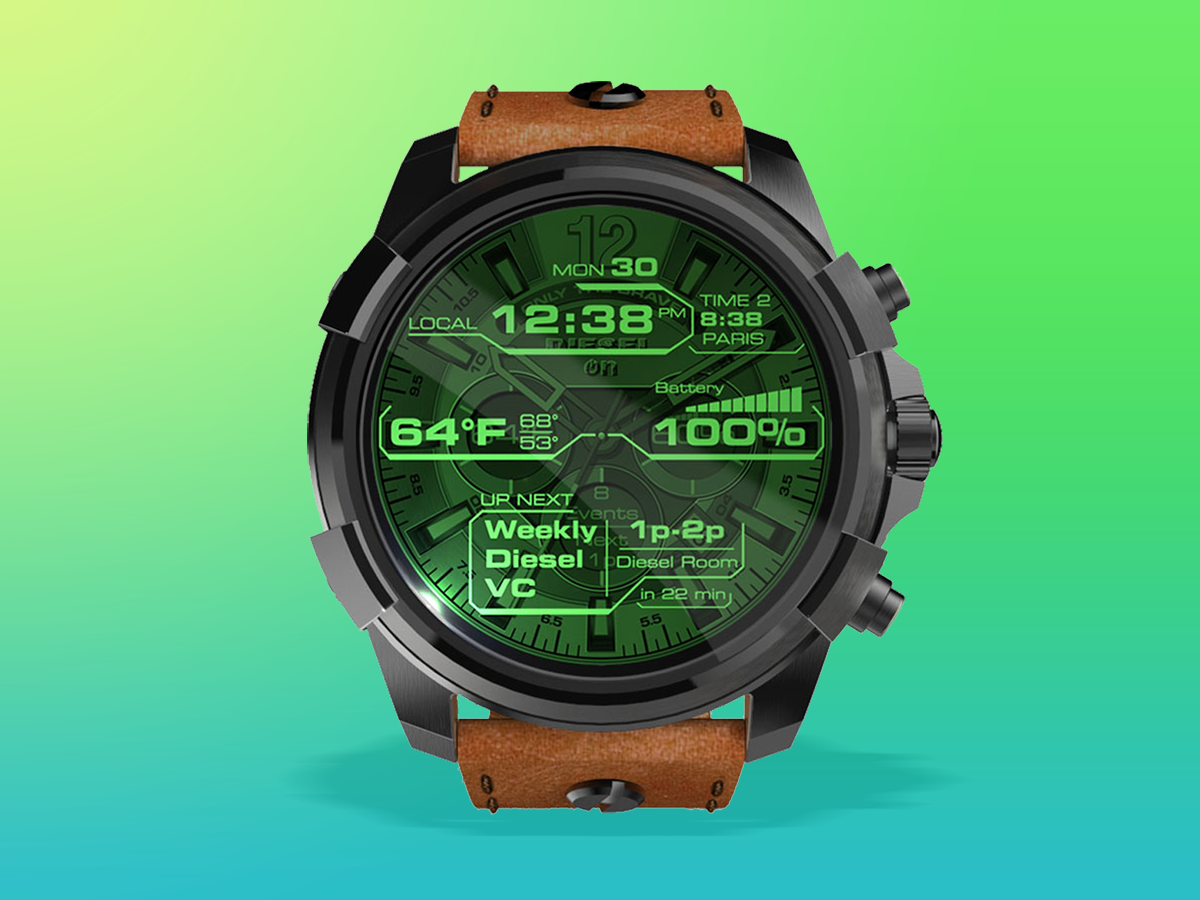 Some smartwatches try to blend in and be slim and inconspicuous, but Diesel's first Android Wear watch is anything but that. It's chunky and angular, and won't be easily mistaken for anything else running Google's mobile OS today.
It also has some interesting styling on the screen, with a cracked-screen effect and a faux fog filter, plus some neon-green menus in the mix. It won't be for everyone, certainly, and there are a load of Android Wear options out there. But if it catches your eye, it'll be available in a matter of weeks.
Available: from 25 September, US$325 (around £250)
10) The BeoVision Eclipse is a premium TV with premium sound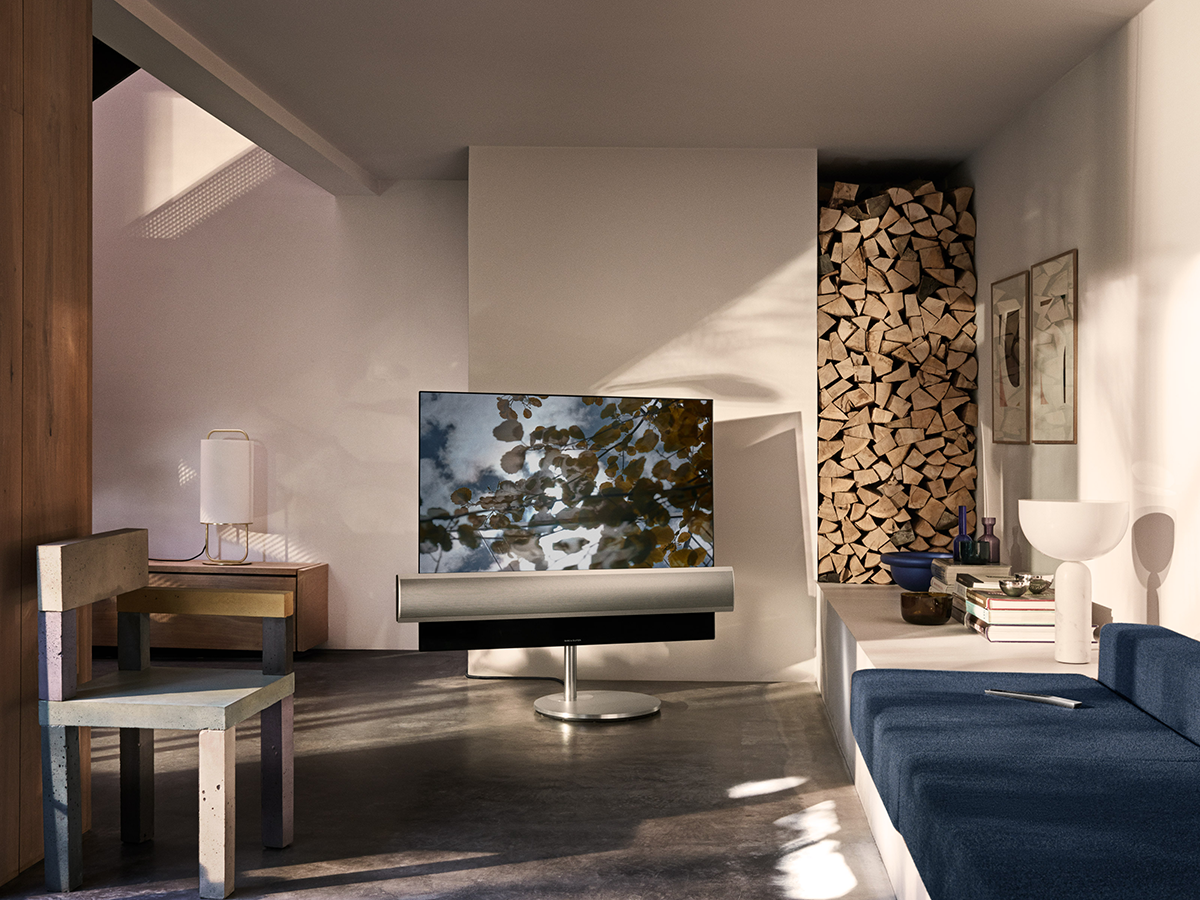 Stupidly thin TVs? Great. Big fans. Stupidly thin TVs when you stop ogling and get to assessing the sound? Usually much less great. But high-end Danish audio brand Bang & Olufsen reckons it's about to change that with the BeoVision Eclipse, a stunning collaborative effort with LG that is wowing the IFA crowds.
The 4K OLED set boasts HDR support for Dolby Vision, webOS and compatibility with Chromecast, AirPlay and Bluetooth streaming, but come on, we know you're really here for that hulking great sound bar protruding with Gallagher-esque swagger from the bottom.
The 450W, 3-channel SoundCentre should do your back-to-back John Wick marathon justice, and serious audiophiles can add B&O's BeoLab loudspeakers for an even meatier surround setup.
Available: from September in Europe, with the 55in variant costing £8,920 and its bigger 65-inch brother (brace yourself) £11,590.
9) Panasonic's GA10 is a higher-end Google Home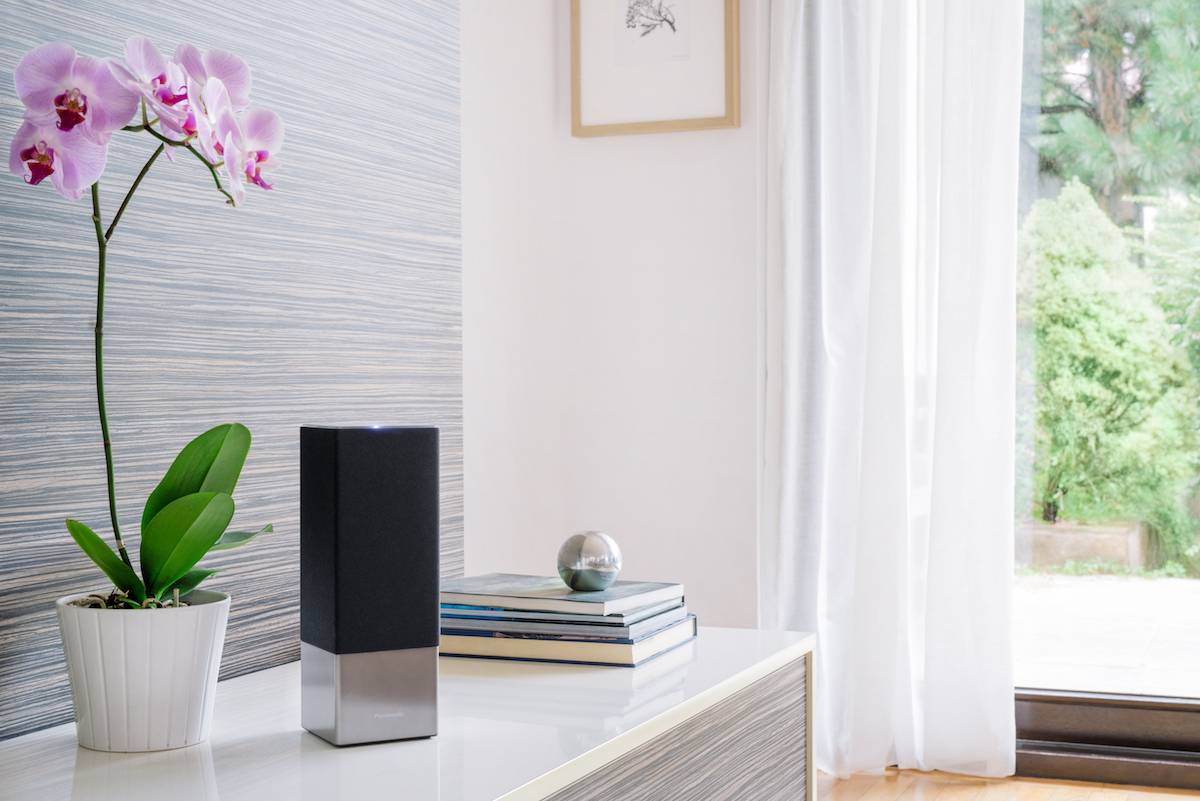 Google Home and Amazon Echo offer helpful spoken perks, but while their speakers might be adequate for tunes, they're hardly competing with proper hi-fi gear. But that's where Panasonic might have an in to your flat.
The Panasonic GA10 is essentially a Google Home at heart, packing the Google Assistant and responding to your spoken commands, but it packs better playback tech: a pair of 20mm soft dome tweeters alongside an 8cm woofer. It's also a sleek-looking device, with more of a rectangular aesthetic, but we don't know how much more it'll cost than the Google Home.
Available: from early 2018, price £TBC
8) Acer's Chromebook 15 is now made of shiny aluminum
Chromebooks have long been seen as a temptingly cheap computing companion, but the problem with that is that they often feel cheap, too. Not the case with Acer's sleek new Chromebook 15, which is all metal for 2017.
Made of lightweight aluminium (it weighs less than a kilo), you're getting a 1080p IPS 15.6-inch display, a full-size backlit keyboard and 8GB of RAM to keep ChromeOS running smoothly. Oh, and a very respectable 12-hour battery life means it'll easily withstand your most shameless Netflix binge.
Available: release date TBA, starting at $399 (£307)
7) The Bang & Olufsen Beoplay E8's are like luxury Airpods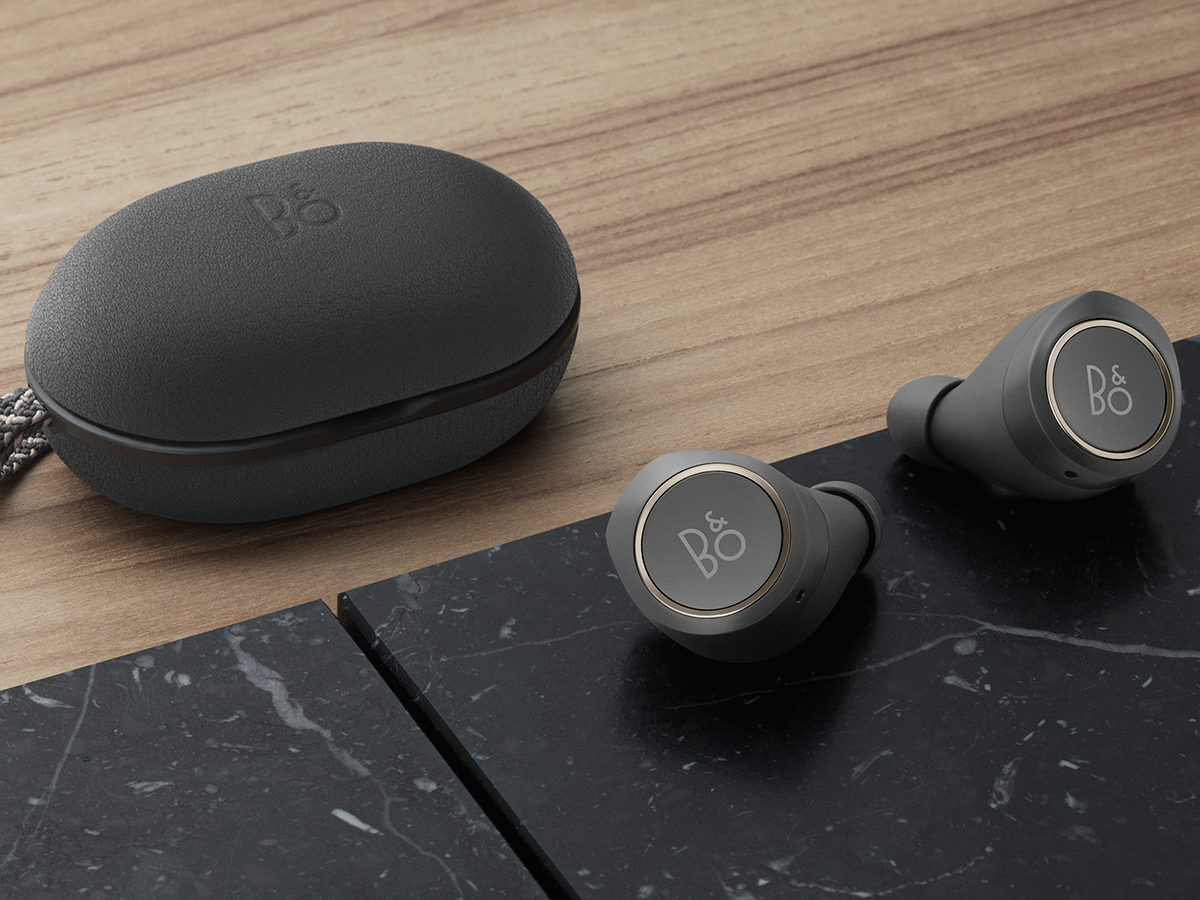 Bang & Olufsen have entered the fast-growing wireless in-ear headphone market at this year's IFA, launching the premium Beoplay E8's. What's immediately clear is that they might be the most visually-appealing wire-free buds to date (beating Apple's just-a-bit-too-dangly-for-our-liking AirPods), with B&O wisely opting for subtlety.
Music playback and calls are handled by touch-sensitive pads, while a nifty feature called Transparency allows external noise passthrough so you don't become entirely oblivious to the chaotic world around you. The feature can be tweaked to your liking in the Beoplay app. Considering B&O's longstanding reputation for rich sound, we don't expect them to let us down in that department either.
Available: from October 12 2017, £259
6) Samsung gets sporty with its latest Gear
We're already fans of Samsung's Gear S3 smartwatch, but if you've been looking for something a bit more fitness-friendly to rock on your wrist, then the company's new Gear Sport might be right up your alley.
It looks similar at a glance, but packs in water resistance, a GPS, heart rate monitoring, and automatic activity tracking. It also has offline Spotify support, so you can leave your phone at home when you go out for a jog. Compatible with both Android and iOS, the Gear Sport will release later this year.
Available: in late 2017, price £TBC
5) Lenovo's Explorer is the pick of the Mixed Reality headsets
It's been raining Mixed Reality headsets at IFA (we hope they've got solid insurance), the latest of which being Lenovo's Explorer.
Like the Asus variation unveiled earlier in the week, dual built-in cameras mean you can dive into virtual (mixed) reality without having to set up external sensors. Inside-out tracking will also detect motion controllers – just plug the headset into your PC and you're good to go.
Microsoft envisions you using the lightweight Explorer for productivity as well as gaming, but it'll seamlessly partner up with your Xbox controller when the time comes to zap some alien scum.
Available: from October, $349 (£270) standalone or $449 (£346) with bundled motion controllers
4) Garmin's Vivoactive 3 packs payments on the go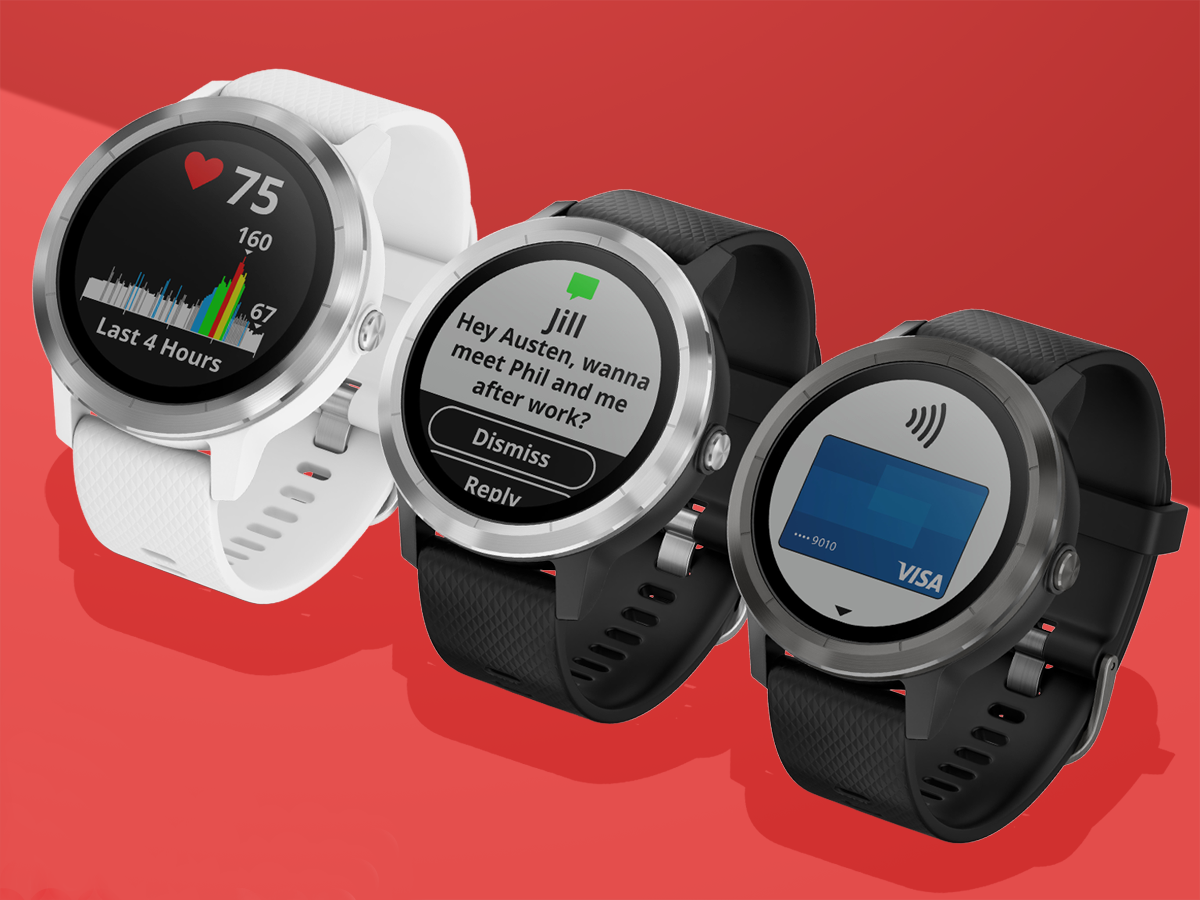 Ever gone out for a run, left your phone and wallet at home, and then desperately needed a bottle of water… or iced coffee, or cookie, or whatever? We've all been there, but with the Garmin Vivoactive 3, you won't be stranded without spending money.
Unlike previous models, the Vivoactive 3 watch packs in GarminPay, which lets you tap into Visa or MasterCard payments without having your phone handy. Add in a heart rate monitor, up to eight days of battery life, smartphone notifications, and 15 sports apps, and this could be the new fitness watch to beat.
Available: winter 2017, £280
3) Nest's Thermostat E will save you cash in more ways than one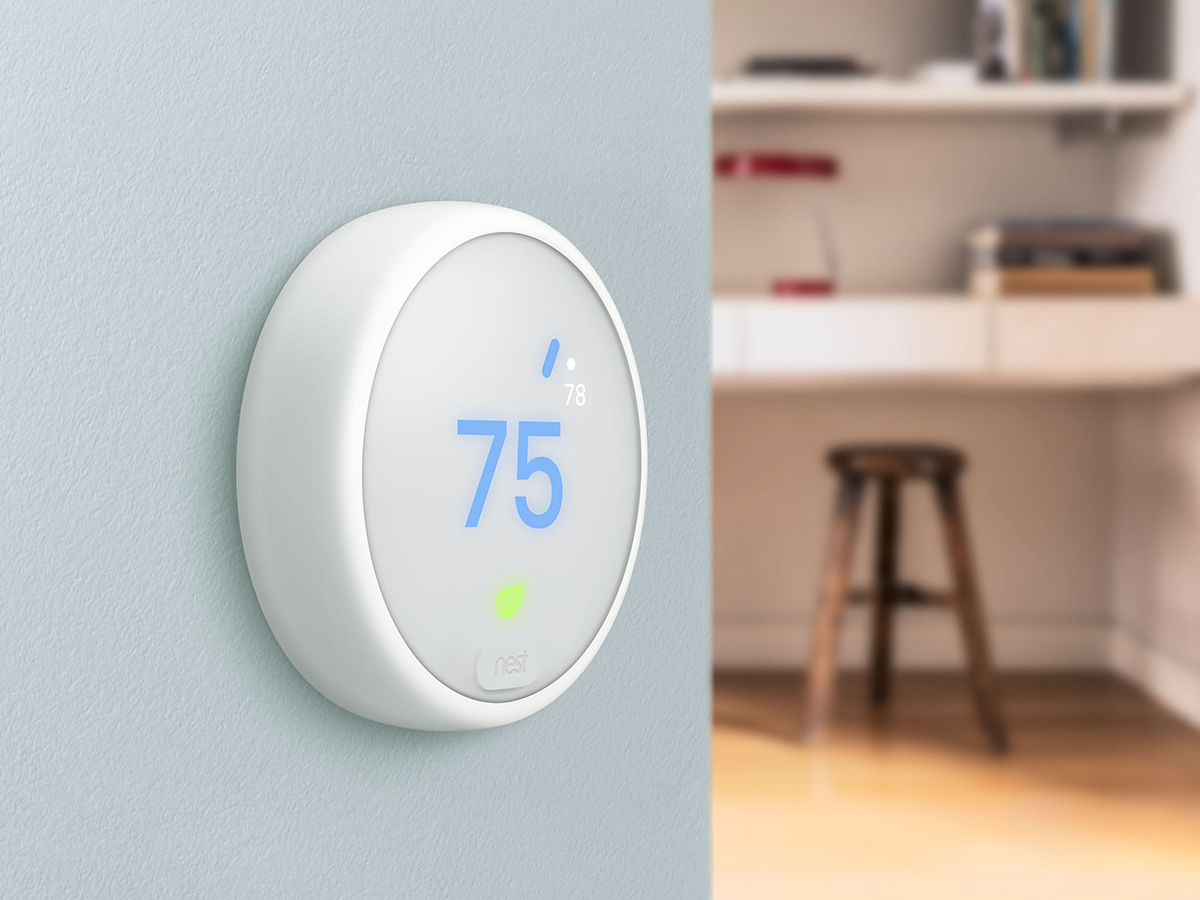 Nest's new Thermostat E takes most of the functionality you care about from the premium Nest and rehouses it in a cheaper, plainer exterior, knocking a sizeable chuck off the asking price.
The bright screen has been swapped for a white frosted glass finish, meaning it'll make less of a fuss on your wall. Crucially, while the E sacrifices one or two non-essential features, it's still going to trim up to 15% off your heating costs, and that's why sensible people who haven't made the jump yet are going to buy one when they go on sale tomorrow (sadly, it's US-only for now).
Available: from September 1, $169
2) The Fitibit Ionic is gunning for Apple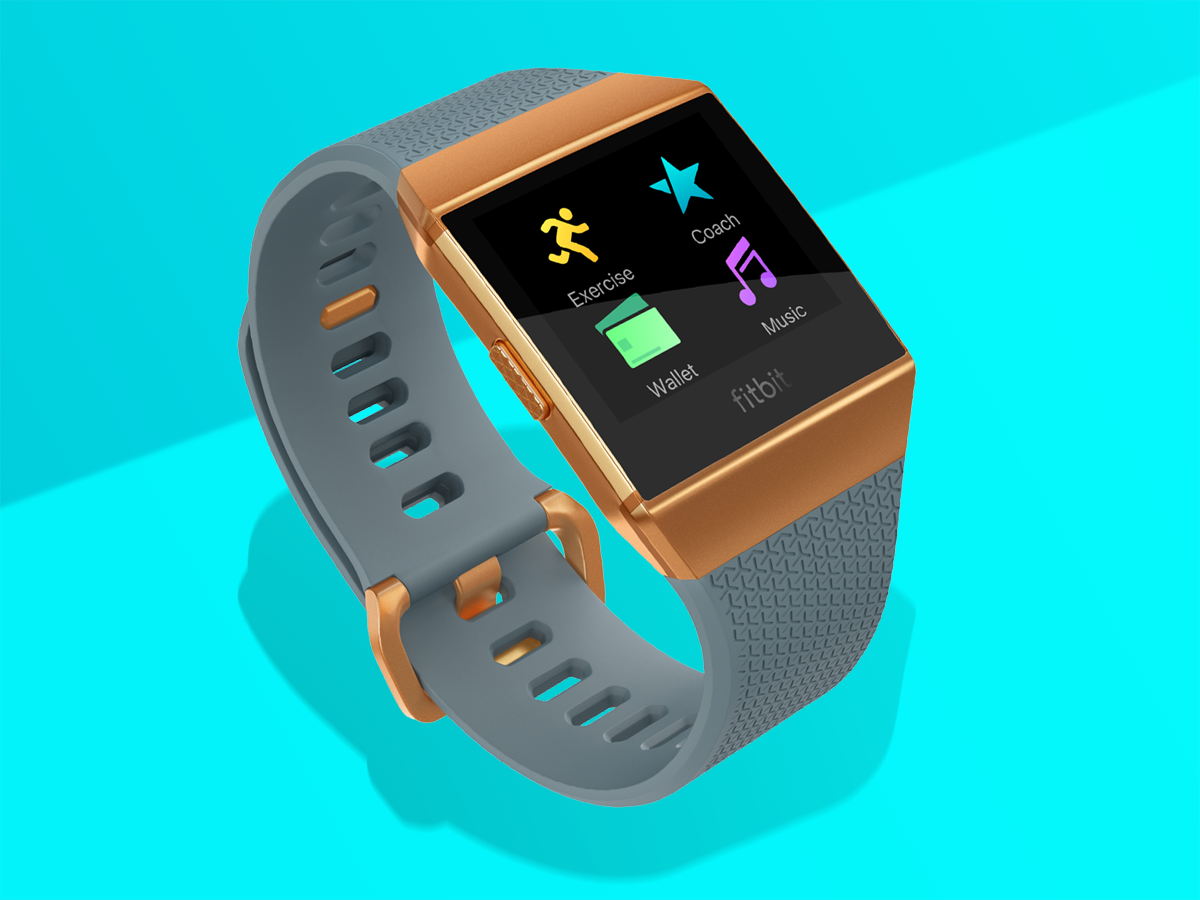 You can read our hands-on impressions of the Ionic here, but as one of the standout IFA gadgets we couldn't leave it out of this list.
Minimalist in design, it's pretty clear that Fitbit has been taking style tips from a certain fruit-based smartwatch, which is absolutely fine by us.
While admittedly lacking in apps, the Iconic makes up for it with a hefty four-day battery life, clever features like run detect and auto-pause, as well as Fitbit staples in the shape of waterproofing of up to 50m and heart rate tracking.
Available: from October 2017, £300
1) The LG V30 is a sharp-shooting super-phone
With the announcement of the Galaxy Note 8, we surely got our last big Android phone reveal of 2017, right? Nope. In fact, LG might have saved the best for last with the V30.
Unlike previous V-series phones, the V30 lacks gimmicks – it's actually closer to the LG G6, but packing some nice refinements. The large 6in OLED screen is bright, beautiful, and extra tall with an 18:9 screen ratio, and the glossy backing is a beauty.
And for serious shooters, the back cameras are sure to be a treat: the main sensor gets a bump to 16 megapixels, but better yet, it has an f/1.6 aperture, gathering up even more light with every snap. All told, this looks like an even stronger contender than the LG G6, at least when put up against Samsung's Galaxy S8.
Available: late 2017, price £TBC
Read our hands-on review of the LG V30