How to watch Samsung Unpacked August 2022: new Fold 4, Flip 4, Galaxy Watch 5, and Galaxy Buds Pro expected
Expect new foldables, smartwatches, and earbuds from the brand. And maybe a surprise or two.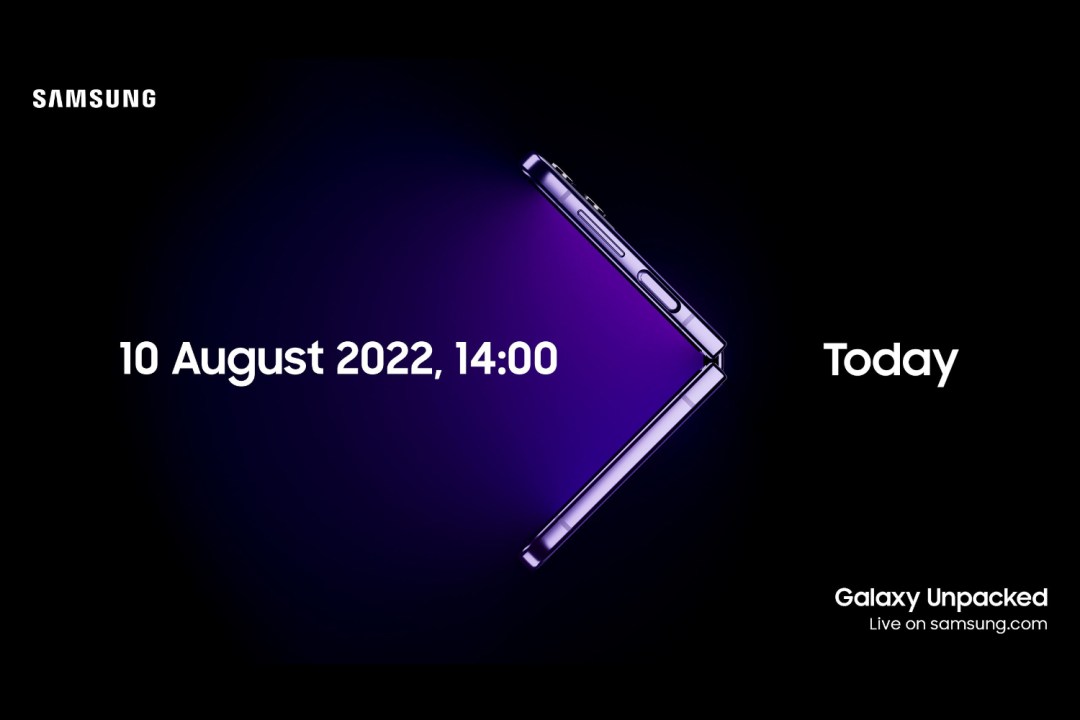 UPDATE: Samsung has now launched the Galaxy Fold 4, Flip 4, Galaxy Watch 5 (plus Pro) and Galaxy Buds Pro
Original article continues below
After a few busy months of leaks, we've arrived at the start of the tech season. Kicking off the period of events and product launches is Samsung, with the new Unpacked event for August. Samsung fans will have plenty of new goodies to get their hands-on.
The Unpacked event is just days away, taking place on 10 August. We're expecting new foldable phones by way of the Fold 4 and Flip 4, a new Galaxy Watch 5, and an update to Samsung's Galaxy Buds Pro. The brand is promising the "next generation of groundbreaking foldable smartphones". If you're keen to see what's new from the brand, it's worth tuning in to the event.
How to watch Samsung Unpacked August 2022
The event kicks off at 2pm in the UK, or 9am ET/6am PT on 10 August. While there's not been any sort of runtime confirmed, these types of events usually last for around an hour to an hour and a half. Perfect timing to watch over your afternoon brew.
Samsung will be live-streaming the event directly, which you can pick up on the brand's website, on YouTube, or directly below from the stream.
Of course, we'll be right here to bring you all the latest from the event. We'll have coverage of all the new devices, and you don't want to miss it.
What to expect from Samsung Unpacked August 2022
There's been no shortage of leaks around what to expect from the Unpacked event. We've got a pretty good handle on what devices Samsung is going to show off. The brand's own promo materials even show the foldables!
Samsung Unpacked's main attraction is likely the Galaxy Z Fold 4. The book-style foldable is set to see improvements to the crease line, camera, processor, and display. It'll take the same form factor as the current Fold 3, so we're getting more of a minor refresh. The clamshell Galaxy Z Flip 3 is set for similar treatment, with bumps to the CPU, battery, and charging speeds coming in the new Flip 4.
From the Galaxy Watch 5, we're expecting some new features, new colours, big batteries, and the potential drop of the rotating bezel. Turning to the Galaxy Buds, we're expecting an update to the Galaxy Buds Pro with a second generation. They'll come with better sound, a bigger battery, and a more compact design.
If you're looking for a more detailed look at each of the new devices, we've dived into them all: