Qualcomm details its speedy 2024 smartphone tech: Snapdragon 8 Gen 3
Qualcomm has revealed its widely-anticipated update to its key phone hardware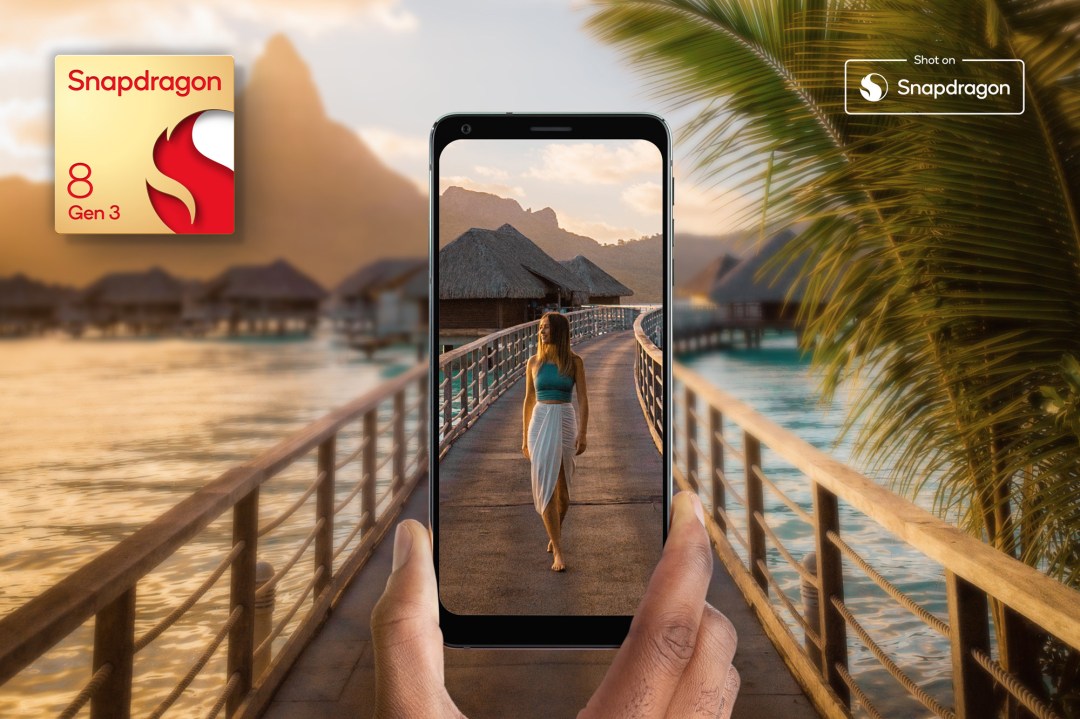 Qualcomm is holding its annual Tech Summit event at which it's revealed its widely-anticipated update to its smartphone tech for 2024.
Predictably called Snapdragon 8 Gen 3, the chip combines three different ARM processor core designs and increases performance by around 20% over last year's Snapdragon Gen 2.
Flagship Android devices powered by Snapdragon 8 Gen 3 are expected to become available over the coming weeks – yes there will be more upcoming phones in 2023.
The company has also been detailing its incoming PC chips, too, called Snapdragon X Elite. And while that is probably the biggest announcement Qualcomm has to offer this year, the Snapdragon 8 Gen 3 has a key change over last year's version – one of the efficiency cores has been converted into a performance core, meaning that there are now five performance cores and two efficient cores in addition to a 'Prime' core for power tasks.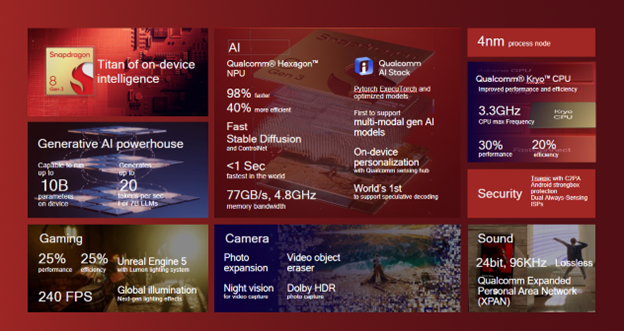 Snapdragon Gen 3 is based on 4nm technology, which essentially means that lower numbers are more efficient. Apple's latest A17 Pro chip is based on the 3nm process. However, that doesn't necessarily translate to better performance for real-world tasks.
In terms of other capabilities, Qualcomm says this is its first smartphone tech built with Generative AI tasks in mind. The Hexagon neural processor is around twice as fast to process tasks than the previous version. As with any smart device with a virtual assistant, there's a certain amount that's done on device and a certain amount that's done in the cloud. Essentially, Qualcomm is saying that this device is able to do an awful lot of these tasks on device (which is important for privacy). Qualcomm has also been working with Microsoft, Meta, Google and HP on Generative AI technologies.
240fps gaming is also supported this time around as part of Qualcomm's Snapdragon Elite Gaming package (providing your display supports it, so the hardware needs to catch up there). Naturally, the platform also supports Wi-Fi 7 and 5G.
Qualcomm says to expect Gen 3 smartphones from manufacturers including the following: Asus, Honor, iQOO, Meizu, NIO, Nubia, OnePlus, Oppo, Realme, Redmi, RedMagic, Sony, Vivo, Xiaomi, and ZTE. None are real surprises and it won't be long before we see some launches.