OnePlus 11 vs OnePlus 10 Pro: should you upgrade?
How the latest flagship killer stacks up against its predecessor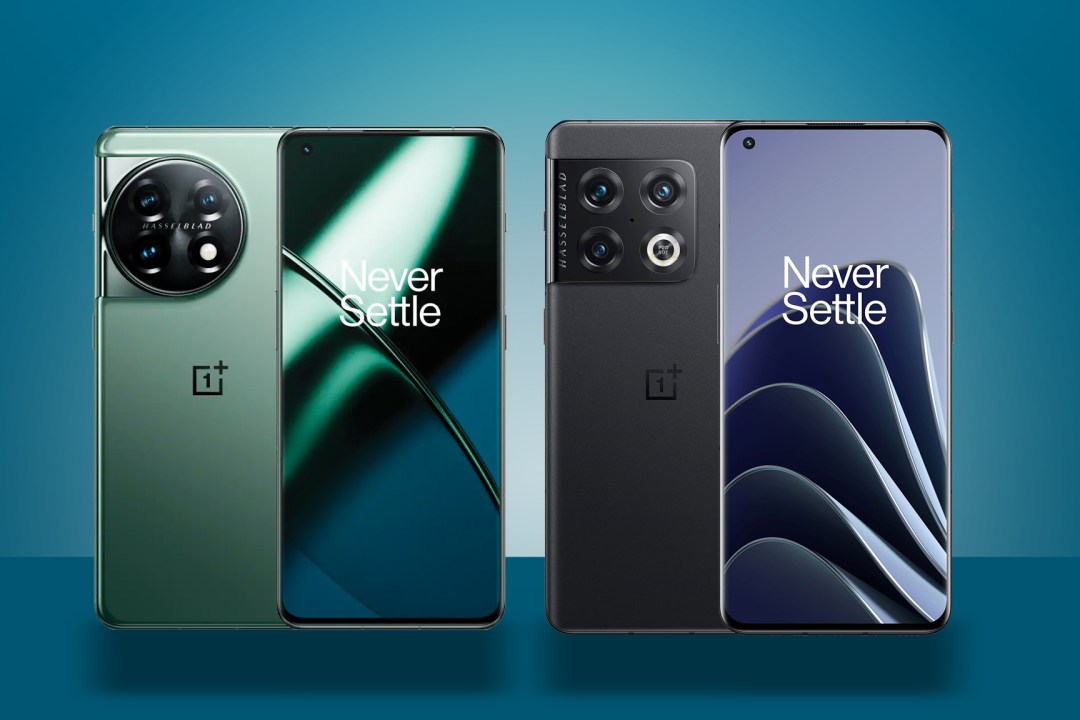 Now that the latest and greatest OnePlus smartphone has made its global debut, fans with the outgoing model in their pocket are likely wondering whether it's worth splashing the cash on an upgrade. But when it comes to the OnePlus 11 vs 10 Pro debate, is it as simple as newer equals better?
We've had plenty of time to think it over, seeing how the OnePlus 11 first posed for cameras in the firm's native China back in January. After salivating over specs, we've now got our hands on the device itself, so have lined one up against the OnePlus 10 Pro to see how they stack up.
The OnePlus 11 is on sale now, directly from the OnePlus website, for £729/£799 depending on how much RAM and storage you want. The OnePlus 10 Pro, meanwhile, can now be snapped up for considerably less than that – we found it retailing for £599 at the time of writing.
Design & build: circle gets the square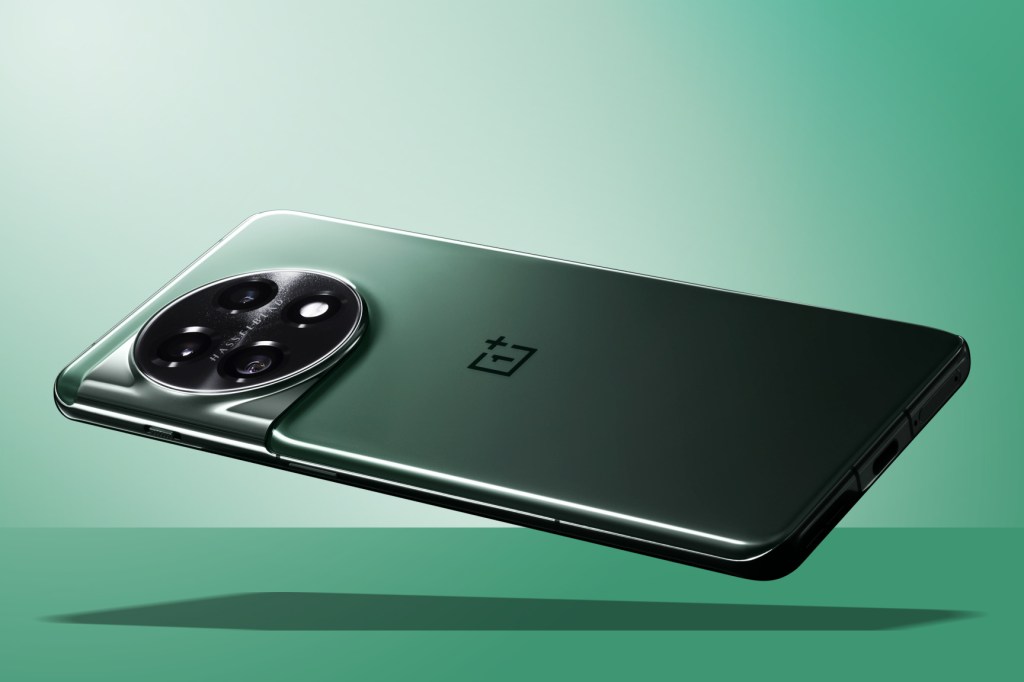 Physically, the OnePlus 11 is mere tenths of millimetres taller and wider than the OnePlus 10 Pro, and ever-so-slightly narrower. It's a few grams heavier (205g to 201g), but you'd need a set of scales to tell. Both are still sizeable phones, with 6.7in displays that'll eat up plenty of pocket space.
Colour options are pretty similar, with both phones having black and green variants. The black versions have a more textured, matte-like finish, while the green ones have a more ceramic-like shine. They're made from a similar mix of metal and glass, but it's the camera module where things start to separate.
The OnePlus 10 Pro has a square camera bump that wraps around the side of the phone. The OnePlus 11 is an evolution of that, with a circular bump that also melts into the phone's frame. It's made from stainless steel, and the asymmetric shape is undeniably distinctive. Which you prefer will be a matter of taste, but we have to give the win to the OnePlus 11 for trying something a little different.
Otherwise expect power and volume buttons at the sides, a USB-C port (sadly operating at USB 2.0 speeds) at the bottom, and a SIM tray that can hold dual nano-SIMs. The famous alert slider also appears on both phones. There was a question mark over its appearance on the OnePlus 11, after it vanished from the OnePlus 10T, but happily the firm has brought it back.
Screen & sound: everybody hertz
On the surface, there's little to separate the OnePlus 11 and OnePlus 10 Pro's displays. They each have waterfall-style screen edges, which curve towards the frame, and each have a punch-hole selfie camera in the top left corner. They're largely the same panel-wise, too. Both are 6.7in, with 3216×1440 resolutions, and 120Hz refresh rates. High quality screens in anyone's book.
The main differences are the underlying tech: the OnePlus 10 Pro uses LTPO2 adaptive refresh, while the OnePlus 11 gets the newer LTPO3. It's capable of almost instantaneous refresh rate jumps when scrolling, going from 1Hz to 120Hz about as fast as you can swipe a finger over the screen. For responsiveness, it's tough to beat. You also get Dolby Vision support on the OnePlus 11, which didn't make the cut on the older device. Brightness is the same across both phones, with a 1300 nit peak being more than high enough to see clearly while outdoors or under harsh lighting.
The pair are essentially tied on audio, with stereo speakers that support Dolby Atmos decoding. Neither has a 3.5mm headphone port, relying on USB-C for any wired listening.
Performance & battery life: generation game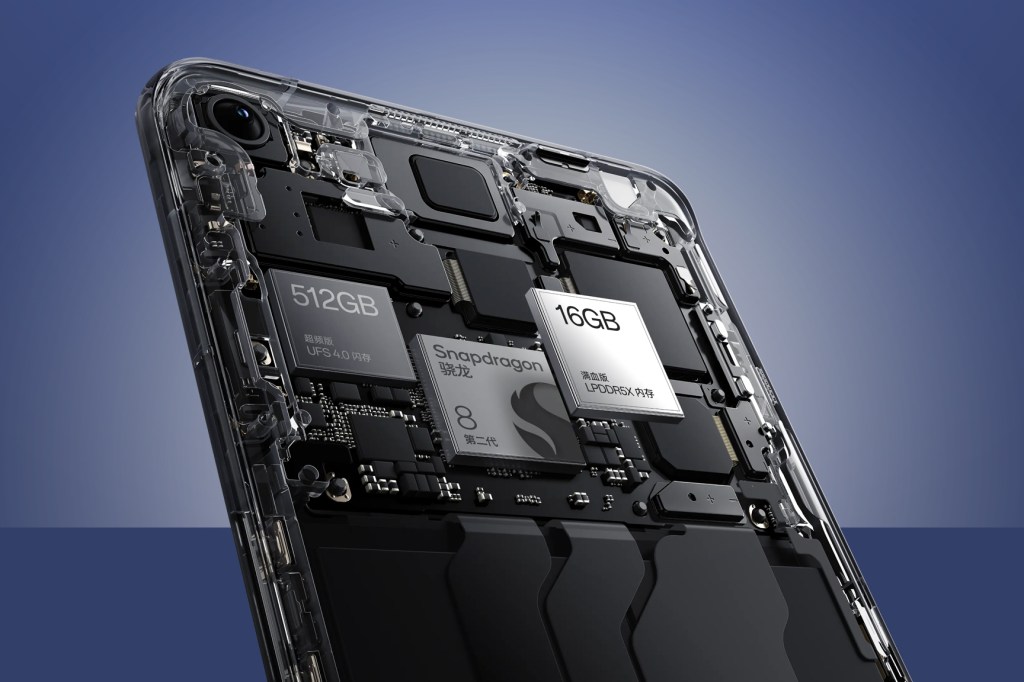 It won't exactly come as a shock that the newer OnePlus 11 has more powerful internals than the now year-old OnePlus 10 Pro. That phone launched with a then red-hot Snapdragon 8 Gen 1 CPU, up to 12GB of RAM and as much as 256GB of on-board storage. It was about as quick as Android phones came at the time.
But naturally OnePlus has upped the ante this time around. The OnePlus 11 gets an all-new Snapdragon 8 Gen 2 processor, which is both more powerful and more energy efficient than the silicon it replaces. Memory has climbed to 16GB and storage now tops out at 512GB. The latter uses UFS4.0 flash, which is a whole lot faster than phones like the OnePlus 10 Pro that rely on UFS3.1. If all you care about is benchmark results, you'll see much bigger numbers with a OnePlus 11 in your pocket.
Both phones have a 5000mAh battery, but only the older OnePlus 10 Pro can top it up wirelessly. The newer OnePlus 11 only supports wired charging. It can handle up to 100W, though, which is good for a complete charge in under half an hour. The 10 Pro maxes out at 80W (unless you live in North America, where it's limited to 65W).
The more efficient internals should mean the OnePlus 11 can last longer between recharges, but we've yet to test the theory.
Cameras: Blad to the bone
Photography sees some of the biggest upgrades between generations, with a host of under-the-hood upgrades as well as image processing improvements.
On the hardware side, the OnePlus 10 Pro makes use of a 48MP main sensor, 8MP telephoto good for 3.3x optical zoom, and a 50MP ultrawide. While the zoom length is decent enough, the lower resolution sensor it's tied to can't produce outstanding shots like a full-on flagship phone.
Things bode well for the OnePlus 11 Pro, which swaps its sensors out for a 50MP main snapper, 32MP telephoto and 48MP ultrawide. The secondary lens' wider aperture should also help it produce more convincing portrait shots, with better depth of field and cleaner low-light performance.
Both phones were developed with input from camera expert Hasselblad, and both wear the logo with pride. The firm's colour science is applied to all photos, with dedicated modes for replicating iconic Hasselblad film. Only the newer phone has a 13-channel multispectral sensor, which according to OnePlus helps it capture a wider array of colours in-camera.
Initial verdict: heaven eleven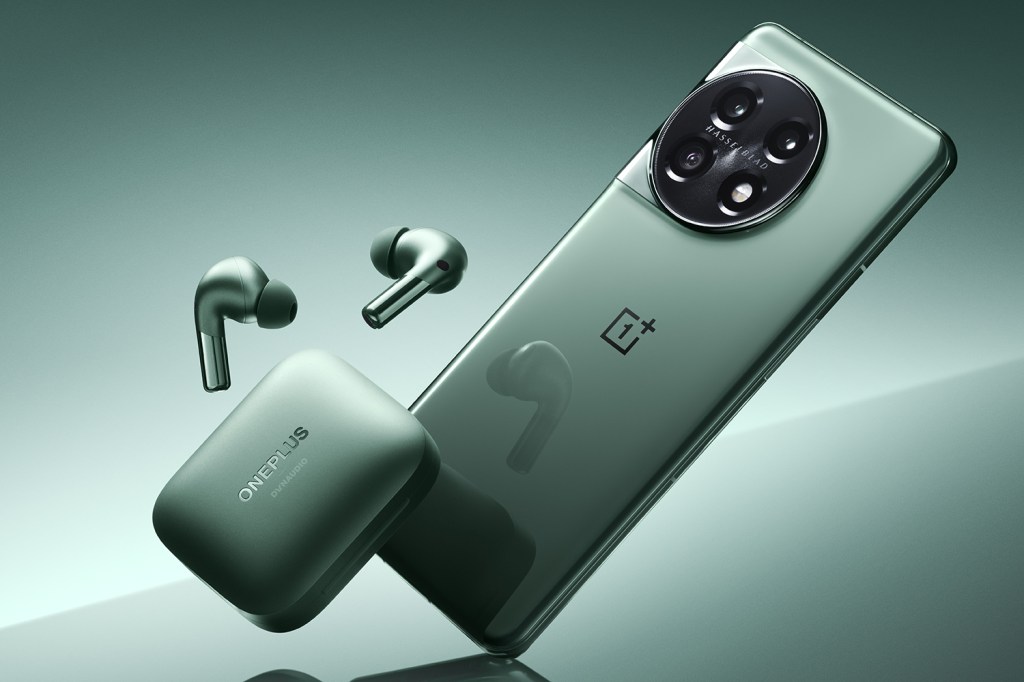 With more power, longer battery life and a slicker set of cameras worthy of its position as an affordable flagship, the OnePlus 11 is a very worthy successor to the OnePlus 10 Pro. The one misstep, in our view, is the removal of wireless charging. In all other respects its a better phone.
You pay a premium for new and shiny, though. Order one today and you'll be paying up to £799, versus £600-ish (if you shop around) for the previous-gen phone. Day-to-day performance isn't dramatically different, especially as both phones run OxygenOS 13, and the OnePlus 10 can still take a very good photo using its main camera.
We reckon anyone less than twelve months into ownership shouldn't feel too bad about sticking with what they've got for now – but anyone making the leap from an older handset, or fancies coming to OnePlus from a different brand's phones, should absolutely get in line for the 11.