Best upcoming Lego sets 2023–2024: this and next year's top new Lego releases
Prepare for a block party with these superb Lego sets, due out later this year
When Lego founder Ole Kirk Kristiansen pivoted his business to plastic bricks, we wonder if he had any idea of the global phenomenon Lego would become. Today, there are many themes, for kids and adult collectors alike. It's hard to keep track. So we're doing it for you, with the Stuff guide to the best upcoming Lego sets.
Note: this list covers officially announced Lego sets. There are no rumours, leaks, nor models the writer ham-fistedly pieced together from a pile of random bricks.
---
March 2024 Lego sets
Buy this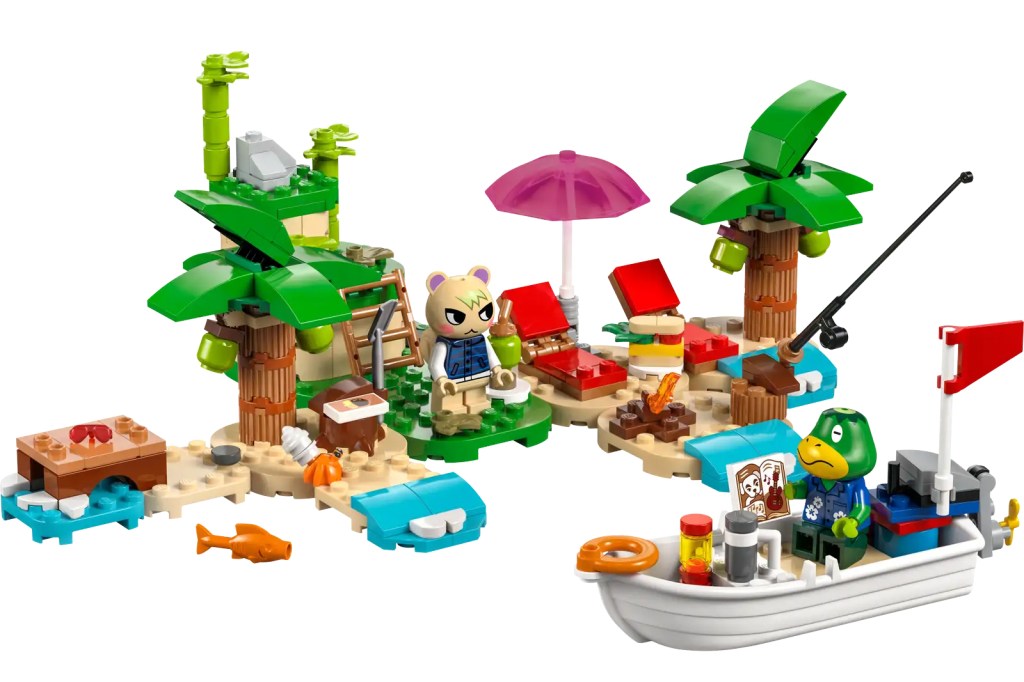 Kapp'n's Island Boat Tour ($29.99/£24.99 • 233 pieces): If you're a Lego veteran, the upcoming Animal Crossing range will give you Fabuland flashbacks. Still, it's smarter than that 1980s theme and packs in plenty of character – and characters – from the games. Natch, the five sets are aimed squarely at kids – but since when has that stopped any grown-up Lego fan?
---
February 2024 Lego sets
Buy this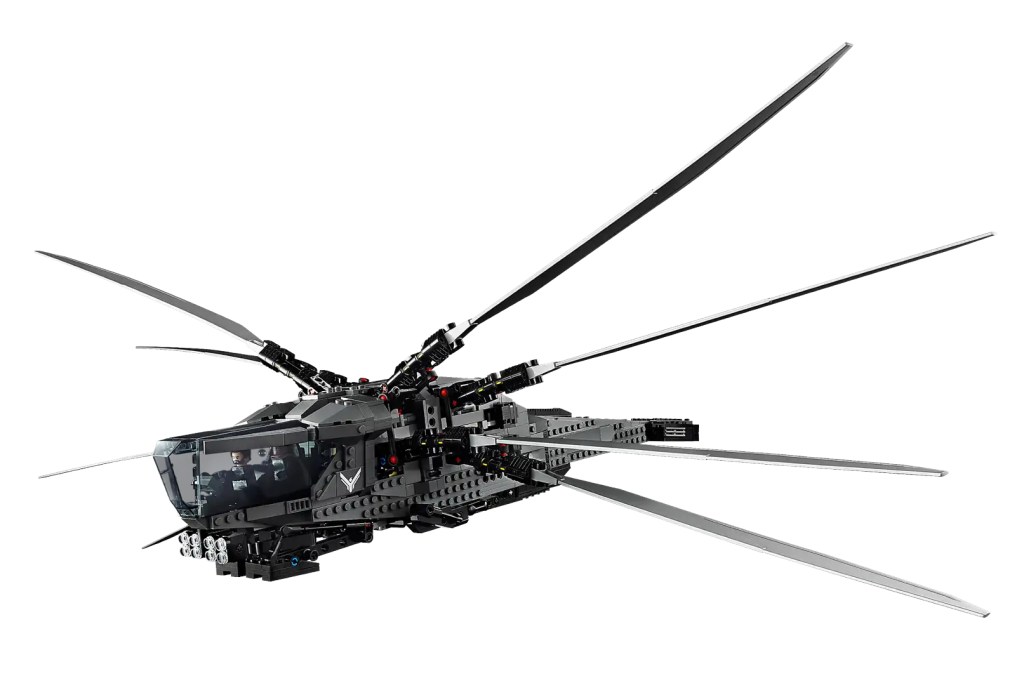 Dune Atreides Royal Ornithopter ($164.99/£149.99• 1369 pieces): The first ever Dune set is a giant aircraft that looks unlike anything else from Lego. The imposing and swooshable build is 57cm long, with fold-out, flappable wings, an opening cockpit, and eight characters from the movie – including Baron Harkonnen and his ludicrously long robe.
---
January 2024 Lego sets
Buy this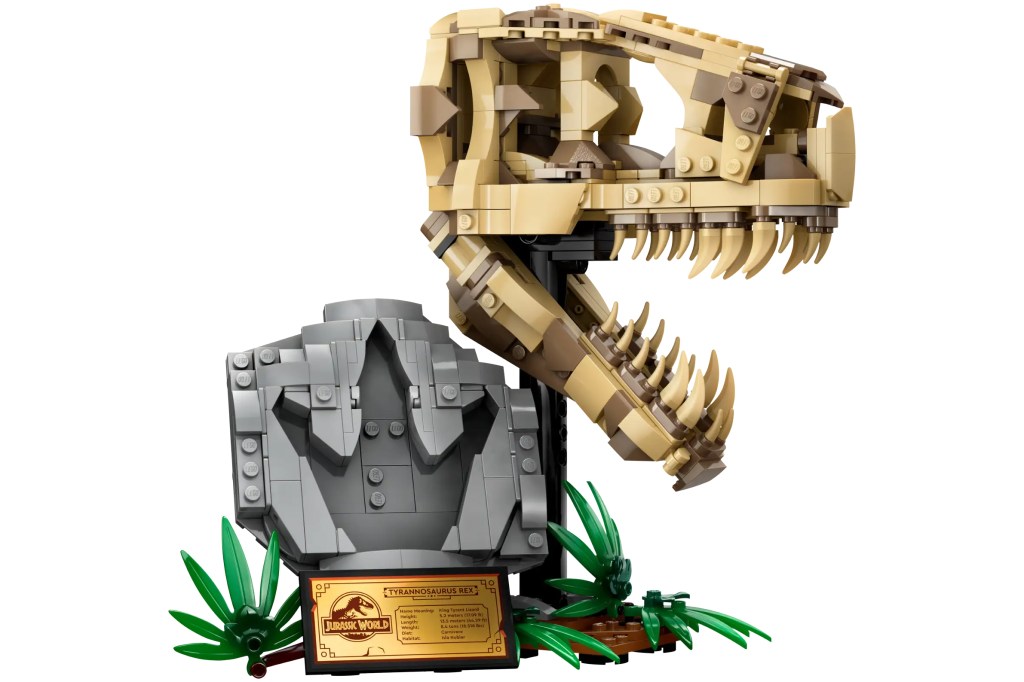 Dinosaur Fossils: T. rex Skull ($39.99/£34.99 • 577 pieces): Having filled shelves with the heads (sorry, helmets) of Star Wars and Marvel types, Lego's now trying the same thing with a long-dead dino bonce. And it looks pretty great – all toothy goodness – although the footprint looks out of scale. Perhaps it's a print from the T. rex's lunch?
Consider these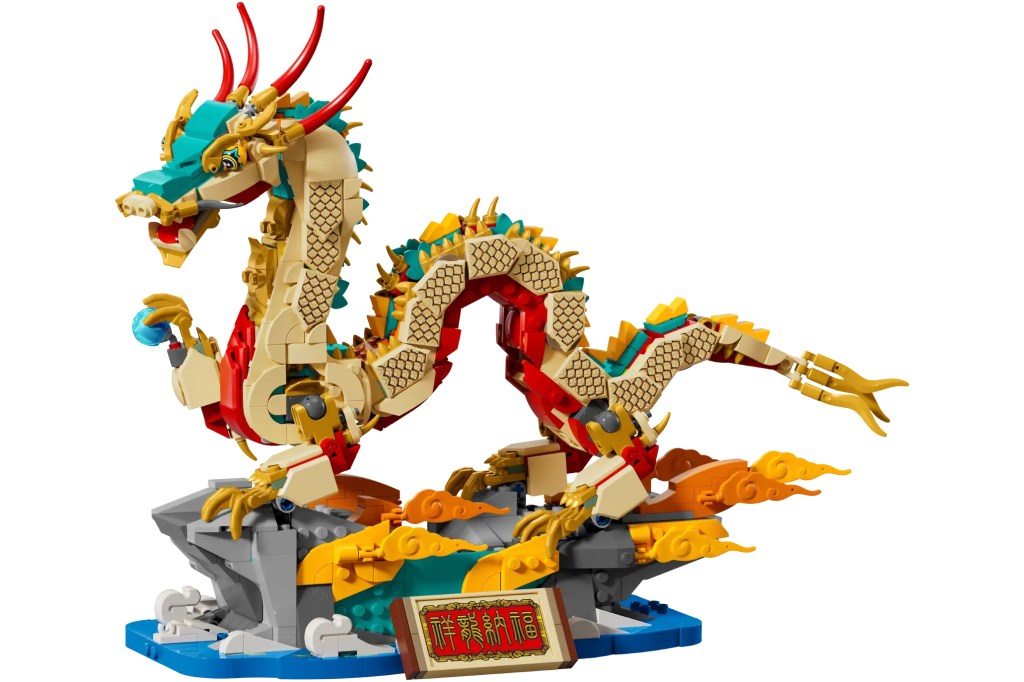 Auspicious Dragon ($89.99/£69.99 • 1171 pieces): Celebrate the Year of the Dragon or, you know, your general love of dragons, with this display set. Well, we say display set. But let's face it – we can see articulation in the legs and jaws, and so that dragon's going to be swooshed around by kids, small and large.
Megapolis City 5th Anniversary ($189.99/£159.99• 2330 pieces): Whether or not you're a Monkie Kid fan, it's hard not to be taken in by this gigantic Lego metropolis, which almost rivals Ninjago modulars in terms of scale, vibrancy, and a hodge-podge of elements and builds that somehow hang together really well.
Shadow the Hedgehog Escape ($19.99/£18.99 • 196 pieces): The Sonic range has been attempting to do half a Lego Super Mario while also being minifig compatible. The sets are a mix of display and play, but this one's firmly in pocket money territory – which makes it a good bet if you're a Shadow fan. Or big into RhinoBot, for that matter.
---
December 2023 Lego sets
Buy this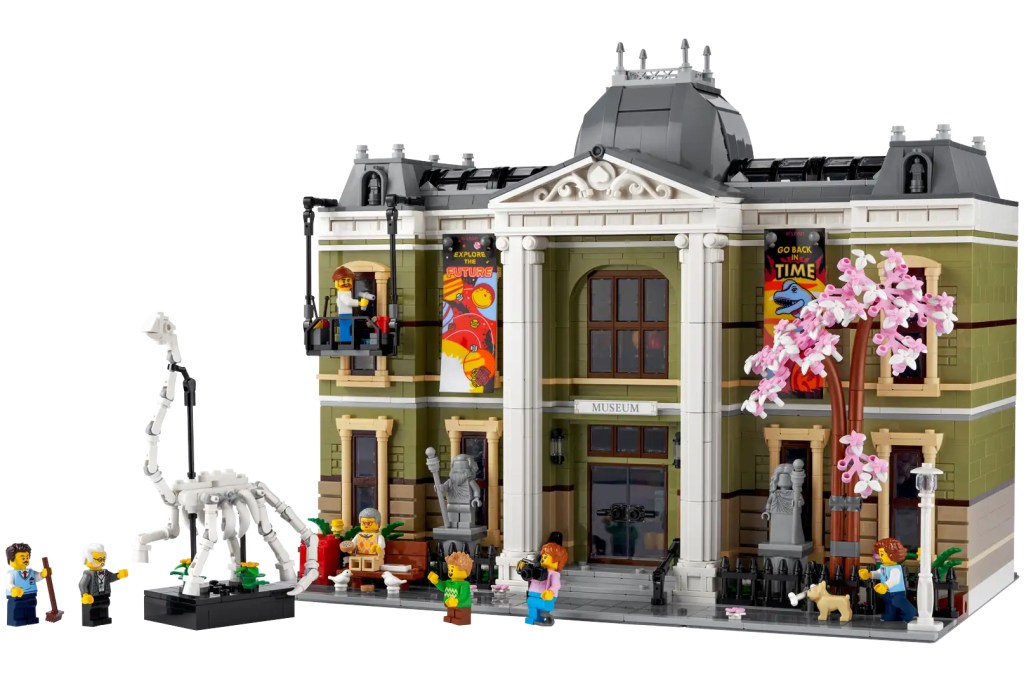 Natural History Museum ($299.99/£259.99 • 4014 pieces): The largest modular building to date gets educational, with tiny Lego exhibits depicting geology, space, fossils, and – sneakily – Lego themes (by way of a cunning collection of hats). Star of the show is a brick-built brachiosaur skeleton that towers over visitors and can be removed to go on tour, just like its British cousin, Dippy.
Consider this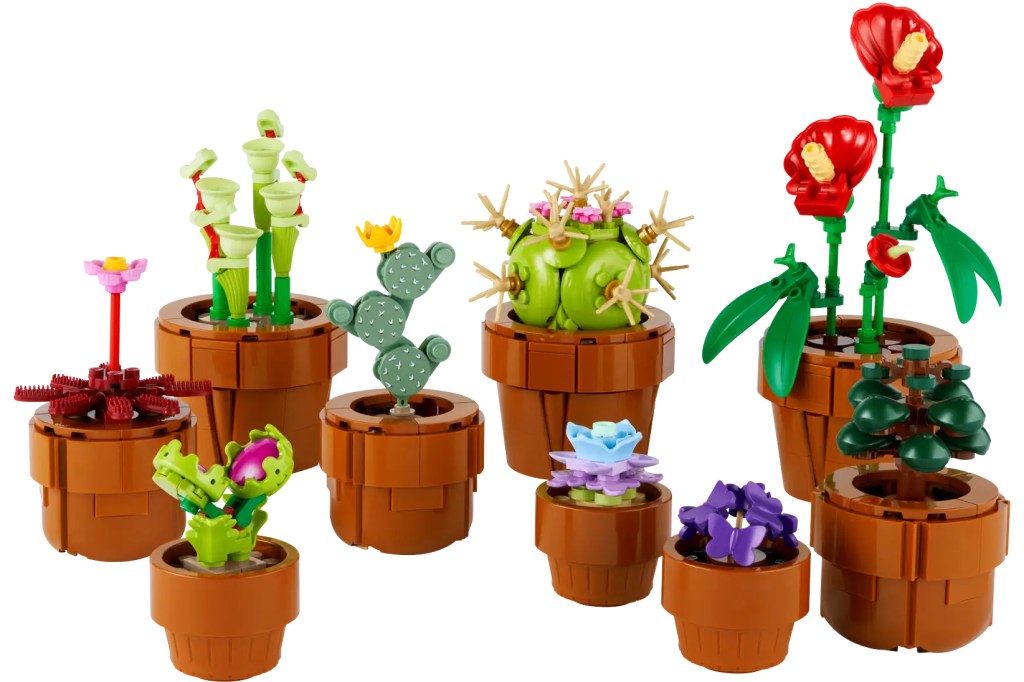 Tiny Plants ($49.99/£44.99 • 758 pieces): This one's not on the same level as Lego's wonderful succulents set, due to issues with scale and too many pieces being used to make large brown pots. But clever part usage, varied builds, and the fact the end result doesn't need watering makes it worth a look.
---
November 2023 Lego sets
Buy this
• Avengers Tower ($499.99/£429.99 • 5201 pieces): "Avengers Assemble… this massive Lego tower" is what you'll want to shout when confronted by this whopper of a Lego set. It recreates the famous Marvel building in fine style, with a 90cm tall build that you can fill with 31 figures, ready to partake in the inevitable CGI-fuelled battle.
---
Recent highlights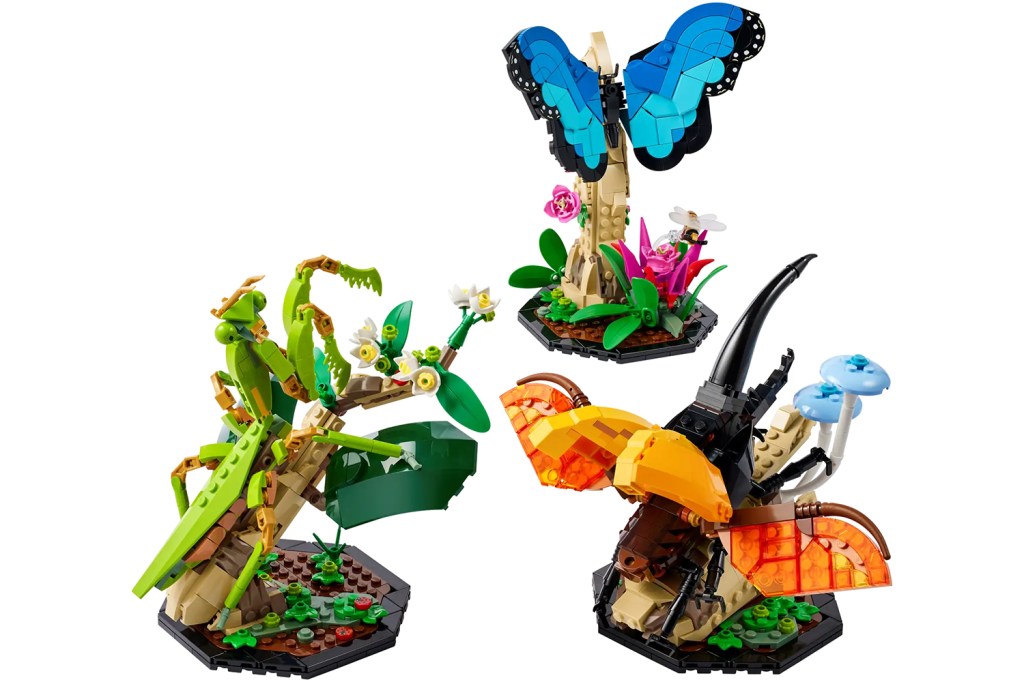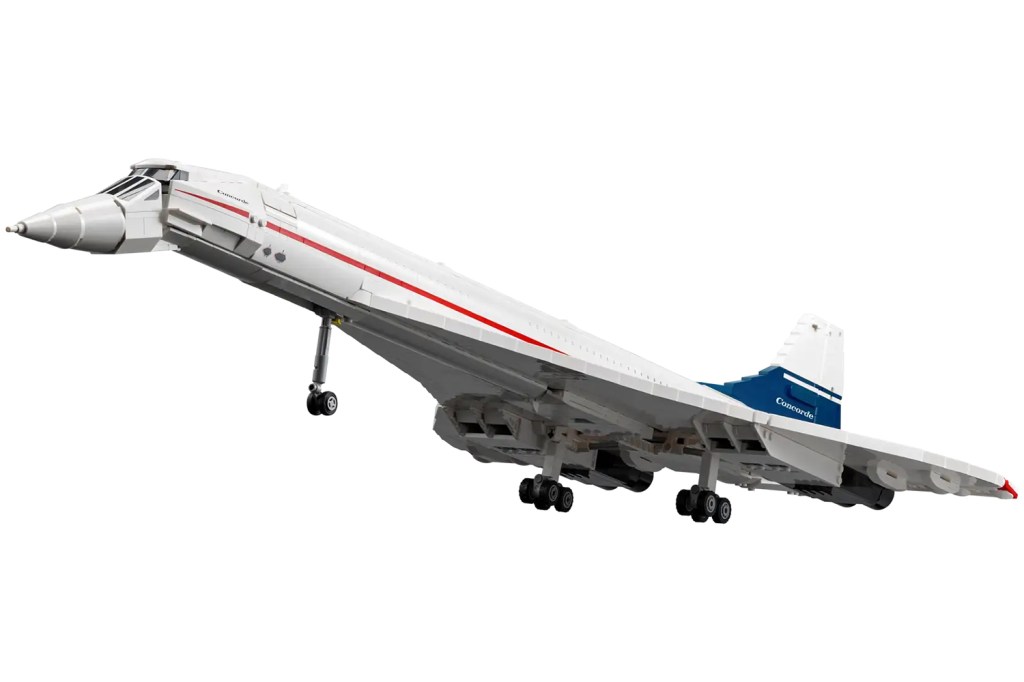 And even more of the best 2023 Lego sets…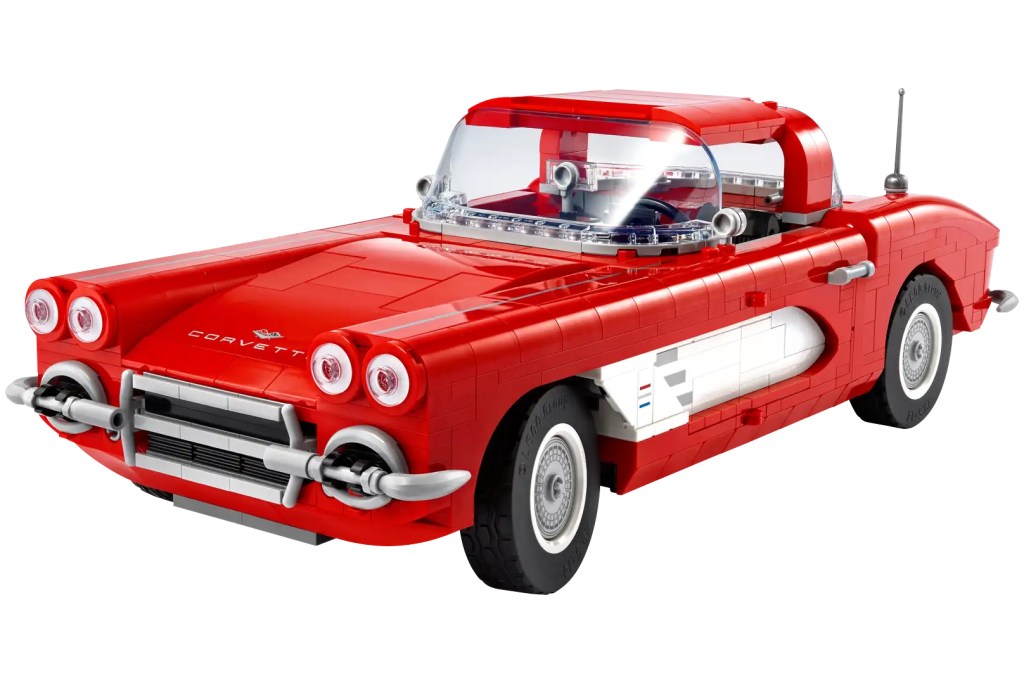 Car enthusiasts rejoice – and wallets cower: another large-scale Lego car's ready to zoom your way. This time, it's a fancy red 1961 Corvette. As ever, it's packed full of details, including a detailed engine and working steering. You also get to choose between a hard top or an open top, if you're the kind of Corvette fan who wants the wind in their face rather than a roof over your bonce.
---