Promoted: The best laptop for any occasion – meet the MSI notebook family
From defeating online rivals to unleashing your creative potential, the MSI range has got you covered
The ability to work and play wherever you are is more important now than ever before.
While laptops can provide all the flexibility you need to achieve your goals, choosing the right one among a sea of thousands can be a daunting task. From having enough power to handle the latest and greatest games, to letting you design, work and multitask with ease, the perfect notebook is a powerful tool to help make your daily life easier.
We've rounded up some of the best MSI notebooks for all use cases – from hardcore gaming to designing, and everything in between – to help make your choice easier.
Best for… versatile, sharp professionals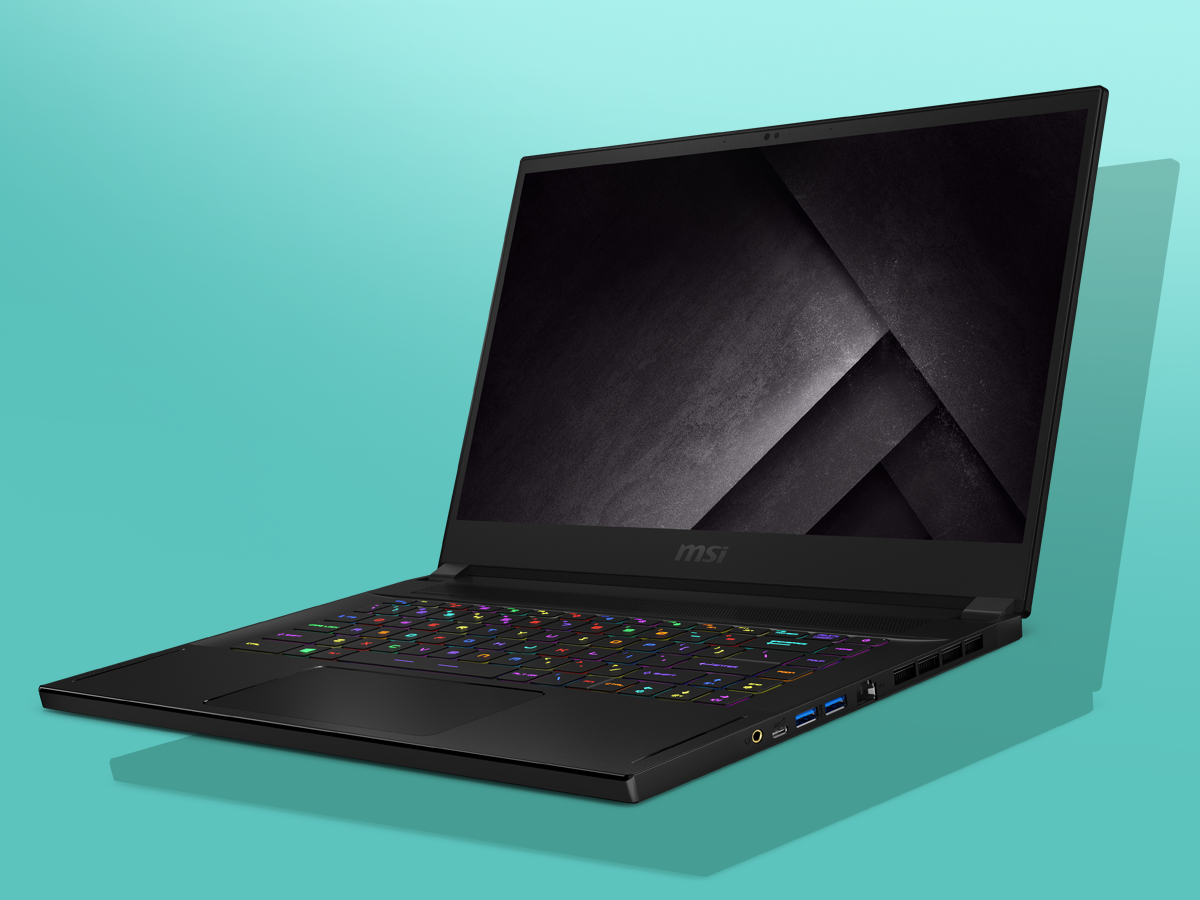 If you're working by day and gaming by night, the MSI GS66 Stealth offers the ultimate portable experience with zero compromises – all packed into a premium eye-catching design that's ideal for travelling. Hidden beneath its sleek black metal chassis is the incredible power of a 10th Gen Intel Core i9 processor and NVIDIA GeForce 2080 SUPER graphics, making it one of the most powerful notebooks in the world. If that wasn't enough, it has an insane 300Hz refresh rate screen, outclassing almost any full-sized gaming desktop monitor. If you're after a stealthy, versatile sidekick for work and play, look no further.
Best for… flashy gamers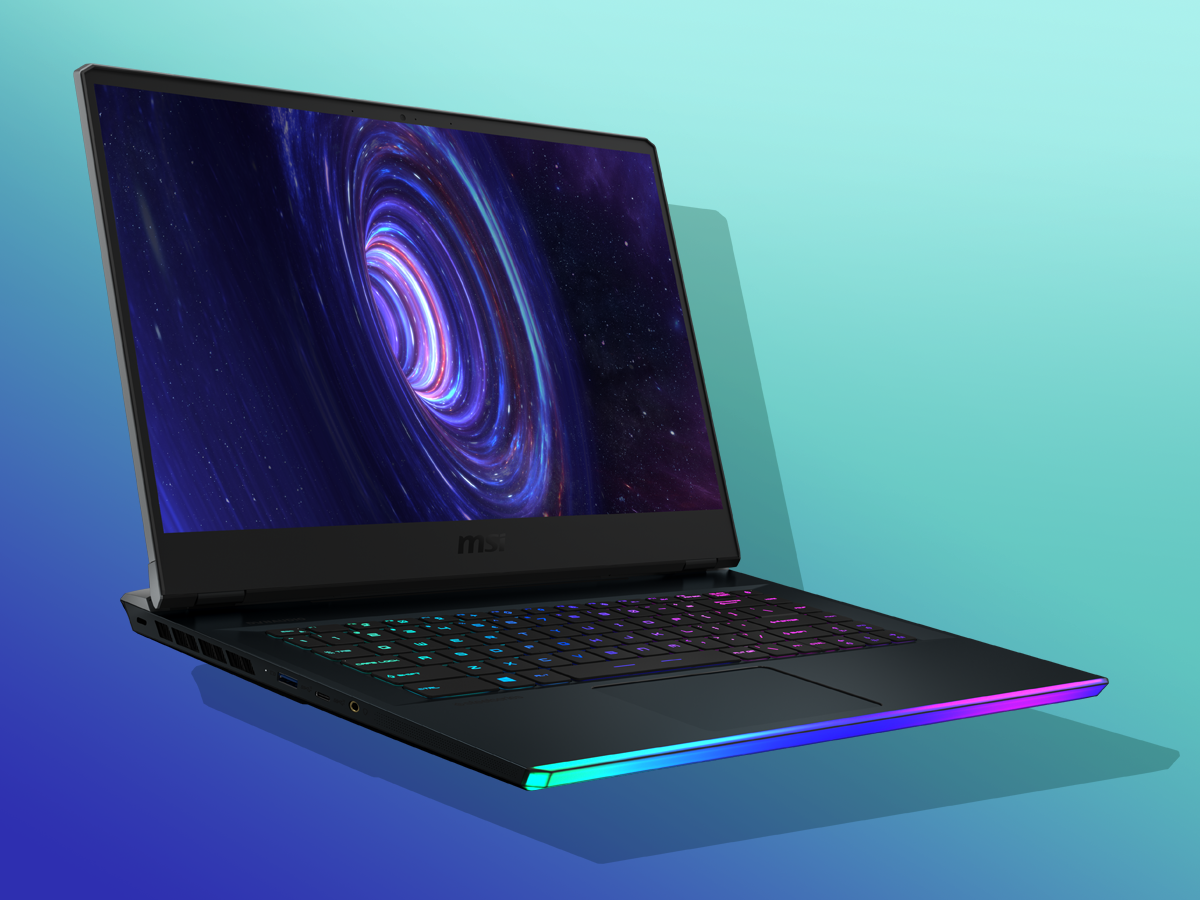 If you're a hardcore gamer looking to squeeze out even more uncompromising power, you'll find everything you need in the MSI GE66 Raider, thanks to its super-fast 300Hz display for clutch gaming moments, and the incredible power of Intel's 10th Gen i9 processors and NVIDIA RTX-powered graphics. If you're after precise controls, its keyboard's lighting system lets you highlight game-specific keys for maximum performance, in addition to mesmerising light displays that also run across the front light strip for full, hypnotising immersion. Throw a huge 99.9Whr battery for long gaming marathons and support for up to three displays, it's the only gaming machine you're going to need.
Best for… ultra-portable productivity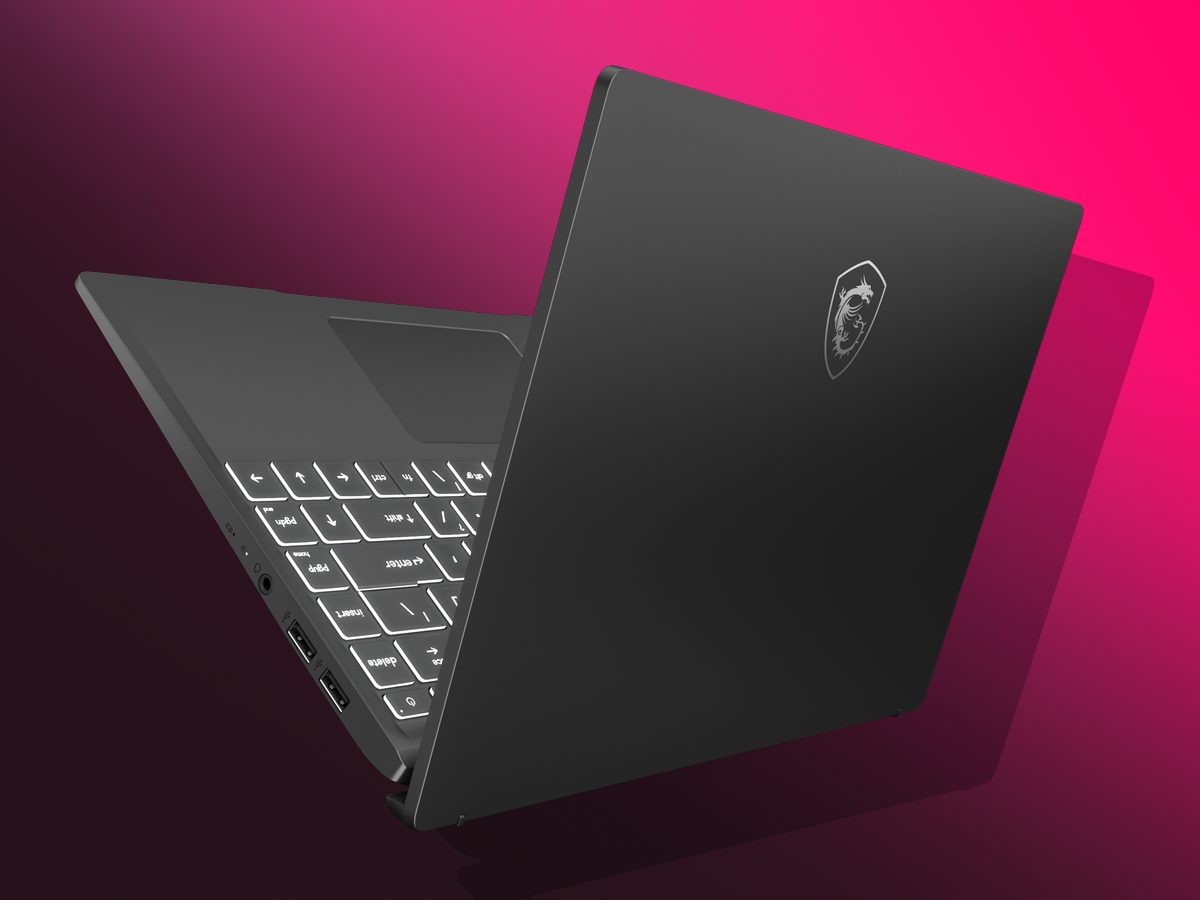 If you travel around a lot, a light, slim laptop is crucial – not only for saving your shoulders and arms from aching, but for squeezing into tight spots like plane tray tables and coffee shops benches. Traditionally an ultra-portable design would mean a compromise on power, but not with the MSI Modern 14. Despite its svelte 15.9mm frame and 1.3kg weight, it still manages to harness the power of a 10th Gen Intel Core i5 processor, alongside discrete NVIDIA GeForce graphics, which even makes it ideal for casual gaming after your working day is done. It's 14in screen takes up minimal room too, thanks to an ultra-thin 5.7mm bezel which provides a huge screen-to-body ratio.
Best for… unleashing your creativity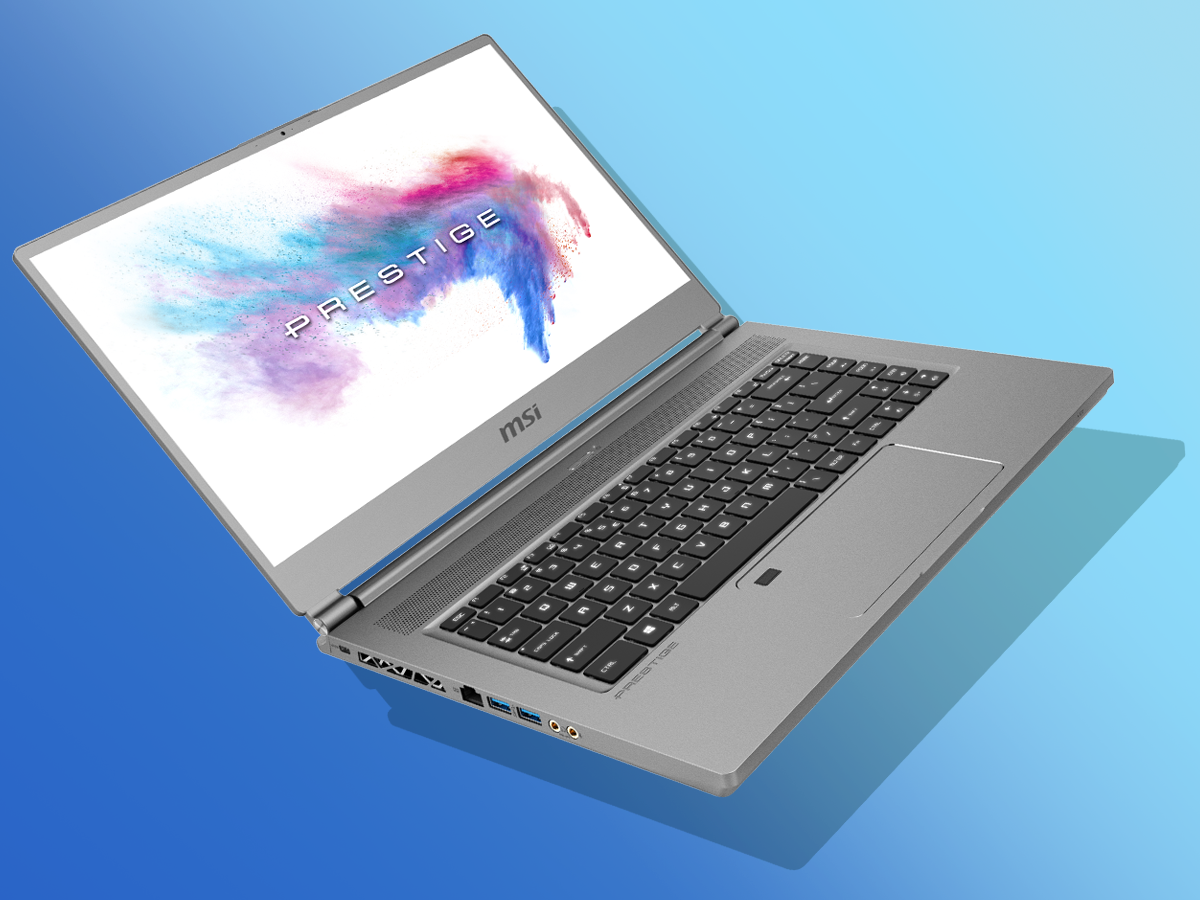 Turning your creative dreams into reality can be a challenge if you don't have the right tools, but you'll have no problems with the MSI P65 Creator. Its gorgeously sculpted build reflects the fact that it was forged with creatives in mind, while its NVIDIA RTX-powered graphics allow it to handle everything from heavy duty video and photo editing, 3D model rendering, drawing, gaming and more – all represented in meticulous detail, thanks to a pixel-packed 4K UHD display, surrounded by a minimal 4.9mm bezel.
Best for… portable big-screen gaming
You'd be forgiven for thinking that the words '17in gaming laptop' and 'portable' belong nowhere near each other – time was you'd need a crane to move around a large-screened battlestation, but those days are gone. Enter the MSI GF75 Thin – a remarkable gaming laptop that's 15% lighter, 16% thinner, and 8% smaller than the average 17in gaming laptop. Despite this, there's no compromise on power, thanks to a 10th Gen Intel Core i7 processor and up to NVIDIA GTX 1660Ti graphics. Combined with a slick 144Hz display and innovative cooling system for smooth performance, it's an ideal choice for travel-centric gamers.
Best for… AMD fans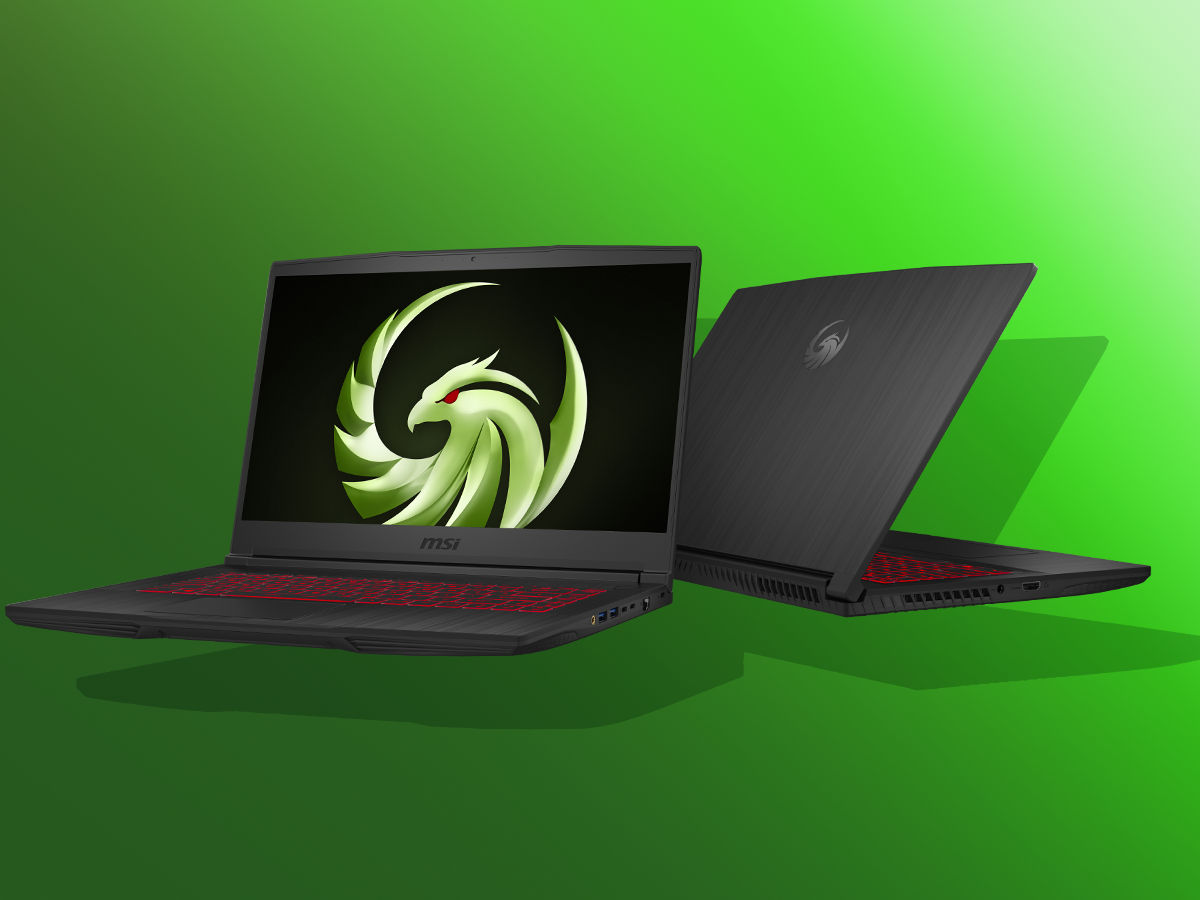 If you're dipping your toes into the AMD-powered PC gaming world for the first time, then the MSI Bravo 15 is the best place to kick off your journey. Despite it's portable size, thanks to a more compact 15.6in display, it still manages to harness the very best of AMD's power, thanks to a pixel-crushing combination of the Ryzen 7 4800H processor and Radeon RX 5500M graphics card. And with almost 7 hours battery life, take advantage of your finely tuned reflexes on Fortnite and stay ahead of the competition.
Don't forget to visit MSI's Back to School promotion while there's still loads of great gear for both work and play.