Leica Q3 is a high pixel count full-frame compact
Third-gen full-frame compact adds resolution and responsiveness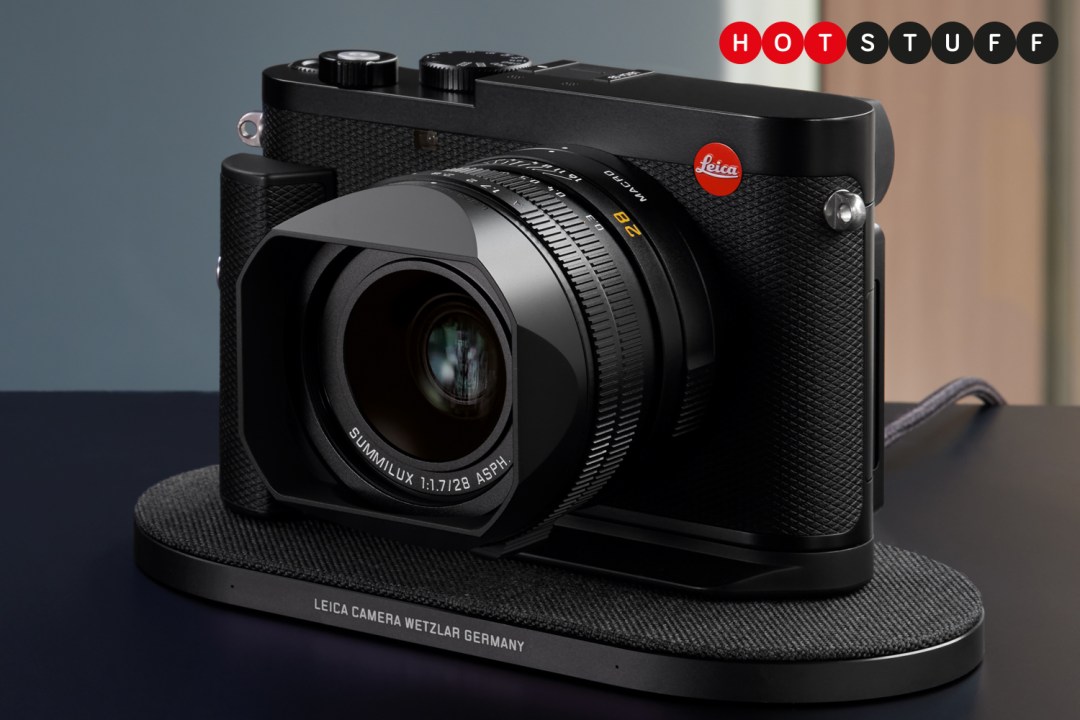 It has been a busy week in the camera world. First we got (another) new vlogging camera from Sony, then Fujifilm and Canon introduced new X-S20 and EOS R100 mirrorless models respectively. Now it's Leica's time to shine, with a third-gen take on the fixed focal length, full-frame Q series compact camera. The Leica Q3 arrives with the firm's latest CMOS sensor, an integrated macro mode and 8K video recording – along with with a price that would make a lottery winner wince.
Like the Leica M11 and M11 Monochrom interchangeable lens cameras, the Q3 has a 60.3MP full-frame sensor that can adjust its resolution on the fly between 60, 36, and 18MP, for when fast burst shooting is more important than finely resolved details. The entire surface of the sensor is always in action, whichever resolution you choose, and has an expansive 50-100,000 ISO range. It can record 8K footage at 30fps, 4K resolution footage at 60fps and 1080p clips at 120fps, with support for ProRes and h.265 formats.
Its 28mm, f/1.7 fixed lens has a 17cm focusing distance that allows for macro shooting, and digital zoom toggles replicate the 28, 35, 50, 75 and 90mm focal lengths.
The Q3 also gets an overhauled system combines phase detection, contrast autofocus and smart subject recognition, along with Depth From Defocus tech for rapid, accurate focusing and object tracking.
A new tilting mechanism adds some welcome versatility to the 3in touchscreen, letting you get high- or low-angle shots without any awkward body contortions. The OLED viewfinder makes a return from the outgoing Leica Q2, only this time it gets a sharper 5.76MP resolution.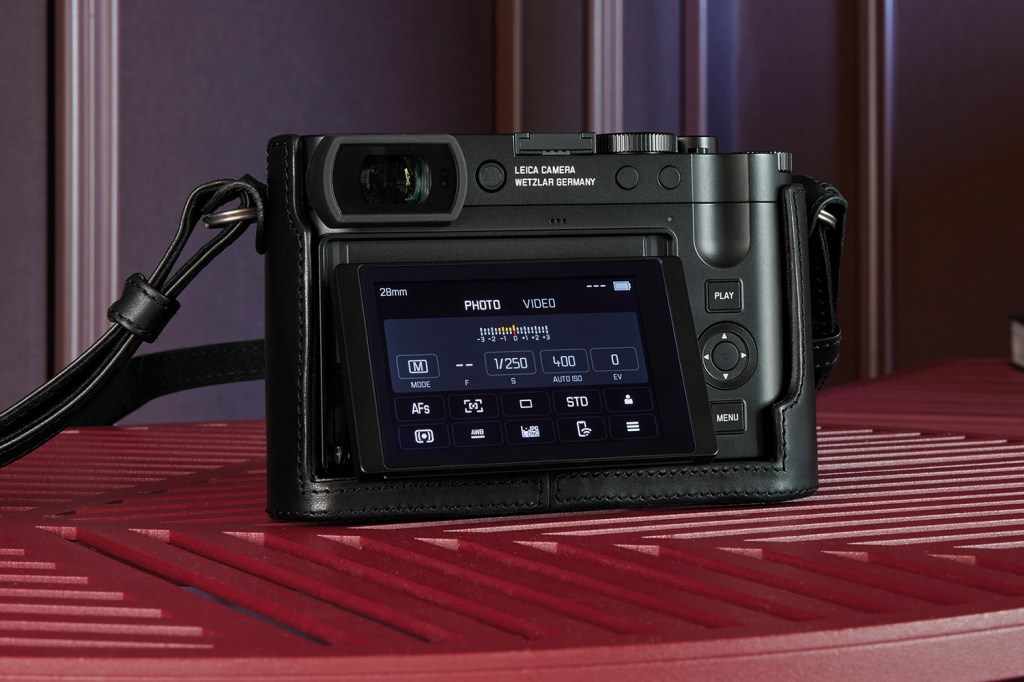 The camera body is IP52 dust and splash-resistant, and can be adorned in a selection of official Leica accessories including leather protectors, thumb rests, and retro-styled lens hoods.
It has USB-C and HDMI wired connectivity, Wi-Fi and Bluetooth for cable-free connections, and even wireless charging – either using Leica's official charging pad and camera hand grip accessories, or a Qi-compatible pad. The rechargeable battery is good for around 350 shots.
As ever, a new Leica model carries a hefty premium over more mainstream rivals. That said, competition among full-frame, fixed-lens compact cameras is non-existent. If that combo is top of your shopping list, be prepared to part with £5300. There's currently no word on US or European pricing.
The Leica Q3 should be available right now directly from Leica, or through official Leica retailers.