The best compact cameras 2022
These pocket-sized cams are crammed full of vlogging potential
Controversial opinion alert! Smartphones have been great for compact cameras. Clearly, these ultra-portable snappers aren't selling by the bucket load anymore, but that's meant manufacturers have had to innovate in all kinds of exciting ways. If you want a point-and-shoot alternative to your mirrorless camera, then there are plenty of great options kicking about.
To that end, we've rounded up the top compact cameras available right now. Read on for our pick of the best.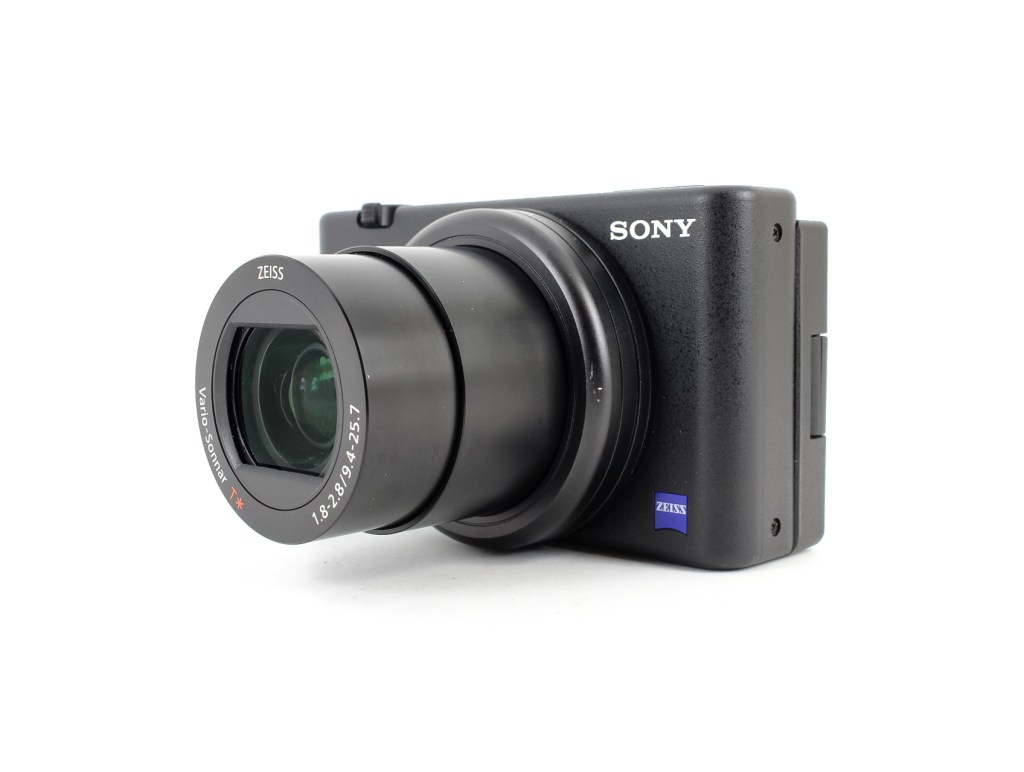 Sony ZV-1
The ultimate in vlogger-friendly compacts, the ZV-1 packs a 1in sensor, f/1.8 wide-angle zoom lens, fully articulated screen and built-in triple-capsule mic – just about everything you need to take your first steps on the road to YouTube megastardom.
The relatively large sensor size and the lens's wide aperture lend a slightly shallow depth of field to your to-camera pieces, with Sony's class-leading tracking autofocus doing a sterling job of keeping your eyes and face in pin-sharp focus no matter how much you shift around in the frame.
For would-be influencers planning on periodically waving objects in front of the camera during their videos there's the clever Product Showcase mode, which shifts focus quickly and accurately between your face and anything that comes into shot closer to the camera.
4K recording requires a slight crop to the frame compared to 1080p, but the framing is still wide enough to fit your face in while holding the ZV-1 at arm's length – and the quality of the footage is almost DSLR-level. A mixture of optical and electronic image stabilisation gives handheld recording a steadiness boost, and a built-in ND filter proves a saving grace when shooting in bright sunlight.
The battery life will top out at about 40 minutes when filming at 4K quality – but the microUSB port (why no USB-C, Sony?) can be used as a constant power supply or hooked up to a portable powerbank if you're out and about, so you shouldn't have to invest in extra batteries.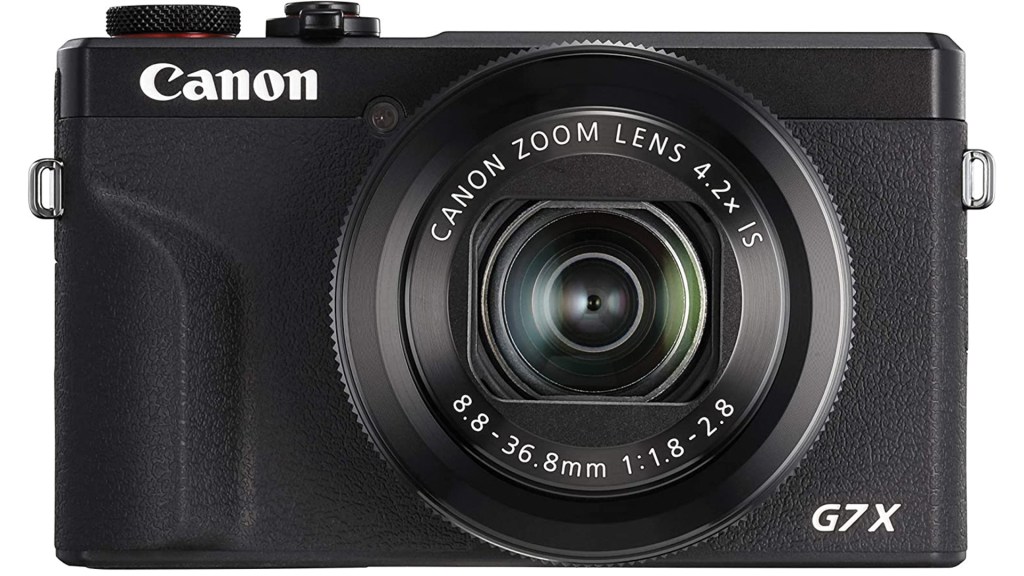 Canon G7 X Mark III
With its crop-free 4K video, vertical shooting mode and 3.5mm mic input, this dinky premium compact is manna from camera heaven; it'll even livestream direct to YouTube. The flip-up touchscreen is responsive, face-detection autofocus works like a charm and the image stabilisation isn't bad either.
Other gear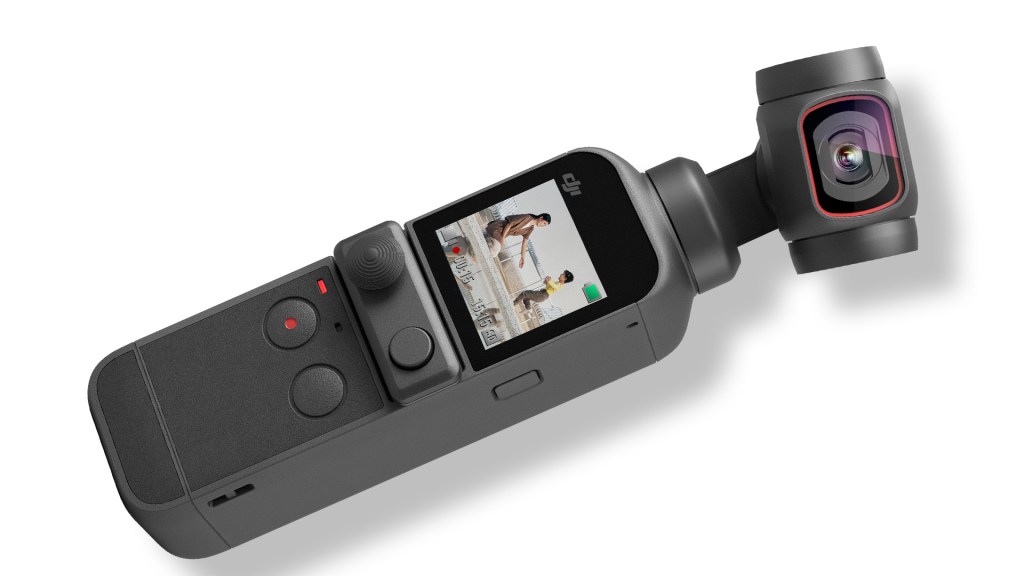 DJI Pocket 2
This gimbal-stabilised camera is essentially a Steadicam the size of a Mars bar. Able to maintain a set level and/or direction, perform smooth turns and automatically track faces and other objects, the Pocket 2 is also surprisingly powerful: it can capture 4K at 60fps as well as slow-mo, hyperlapse and timelapse.
Insta360 Link
A webcam… for 'serious' vlogging? Yes indeed, the gimbal-mounted Link's sharp 4K video quality, decent noise-cancelling mics and AI-assisted ability to follow your face around make it a viable alternative to a compact camera – provided you're happy to lug a laptop around to act as recorder.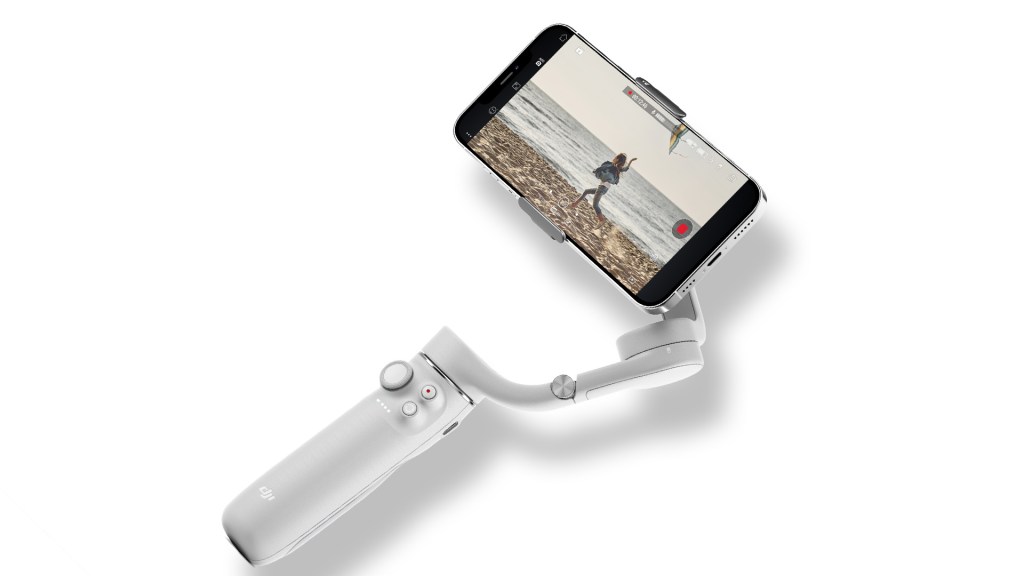 DJI OM 5
Chances are you already have a pretty powerful camera in your smartphone, but it takes a gadget like the OM 5 to make it truly shine. This three-axis gimbal keeps your mobile beautifully steady and horizon-levelled, lending a professional air to those walk-and-talk vlogs and allowing for smooth pans.
Sony shooting grip
This gadget works as a one-handed camera grip for self-shooting, a mini tripod and a Bluetooth remote for compatible Sony cams.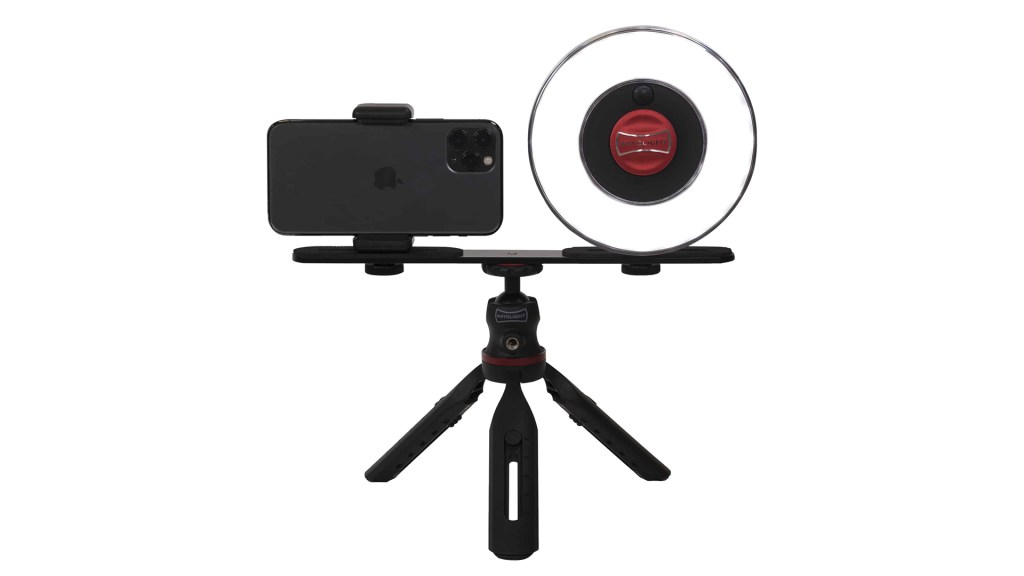 Rotolight Ultimate Blogging Kit
If the Sony is a little too pricey, this starter pack has a mini tripod, a ring light and a mount for a mic or camera.
Sandisk Extreme 128GB SD Card
Class 10 and U3-rated, this SD card is speedy enough to ensure none of the ZV-1's recording modes are locked off.