Cheap, lightweight Canon EOS R100 arrives to bother your smartphone
Bare bones mirrorless model may be an ideal gateway to 'real' photography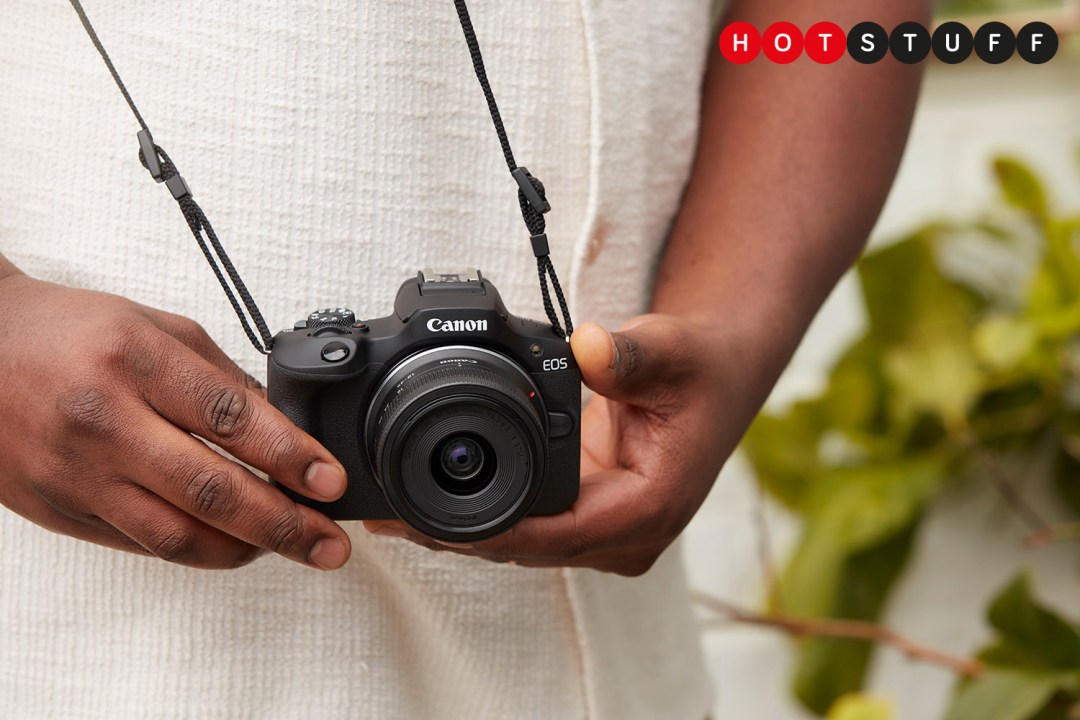 Canon has launched its latest entry-level mirrorless camera – and it seems like a tempting (if no-frills) choice for anyone looking to make the jump from smartphone snapping to 'serious' photography and video capture.
The Canon EOS R100's 24.1MP APS-C sensor will comfortably outperform anything on a phone for video and photo quality, particularly in low light situations, and (your choice of lens permitting) will let you achieve tasty out-of-focus bokeh effects the old-fashioned way – without the off-putting AI-assisted tricks employed by phones. The camera can record 4K video at 25fps and Full HD at 60fps.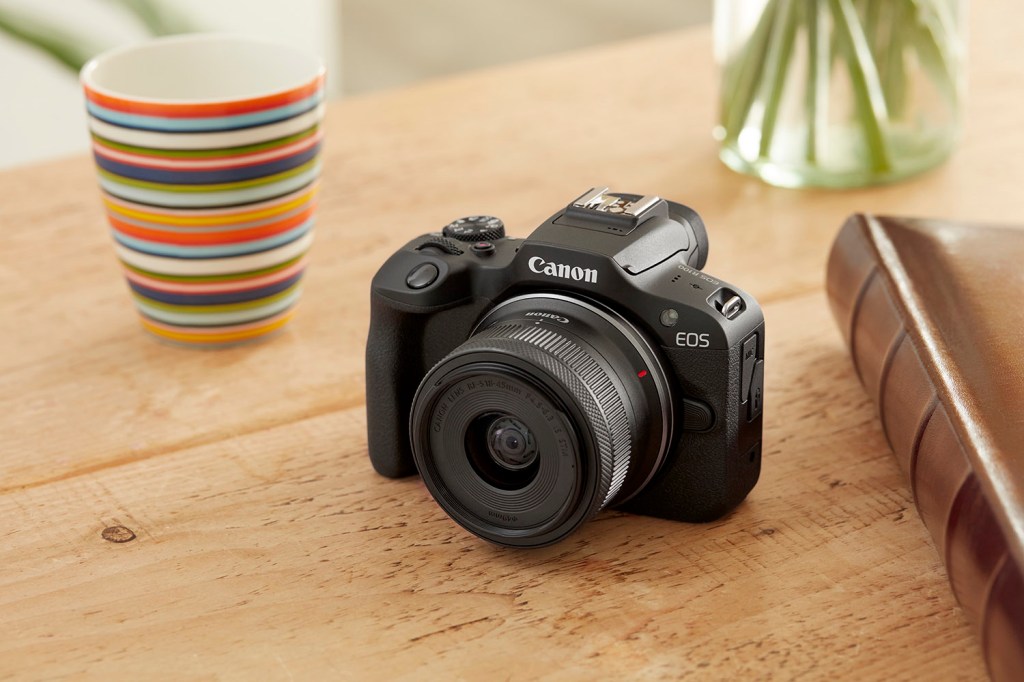 You'll have to reduce the quality to 720p to capture 120fps clips for slow-motion playback, sadly – and the fact that the screen is fixed and doesn't flip out to face forward puts some big question marks over the camera's vlogging and selfie potential. It doesn't even have touch functionality, so there's definitely a feeling that corners are being sliced right off to keep the camera's price down.
The EOS R100 comes with Dual Pixel CMOS AF (Canon's name for phase detection autofocus) with eye-tracking to keep subjects in focus, and Wi-Fi and Bluetooth allowing you to transfer your images directly to a smartphone for sharing (that's one thing phones still have over dedicated cameras, isn't it?).
But perhaps the EOS R100's most appealing feature is its size: it's significantly lighter than most mirrorless and DSLR models at just 356g sans lens, and shouldn't scare off users more accustomed to snapping away on feather-light phones.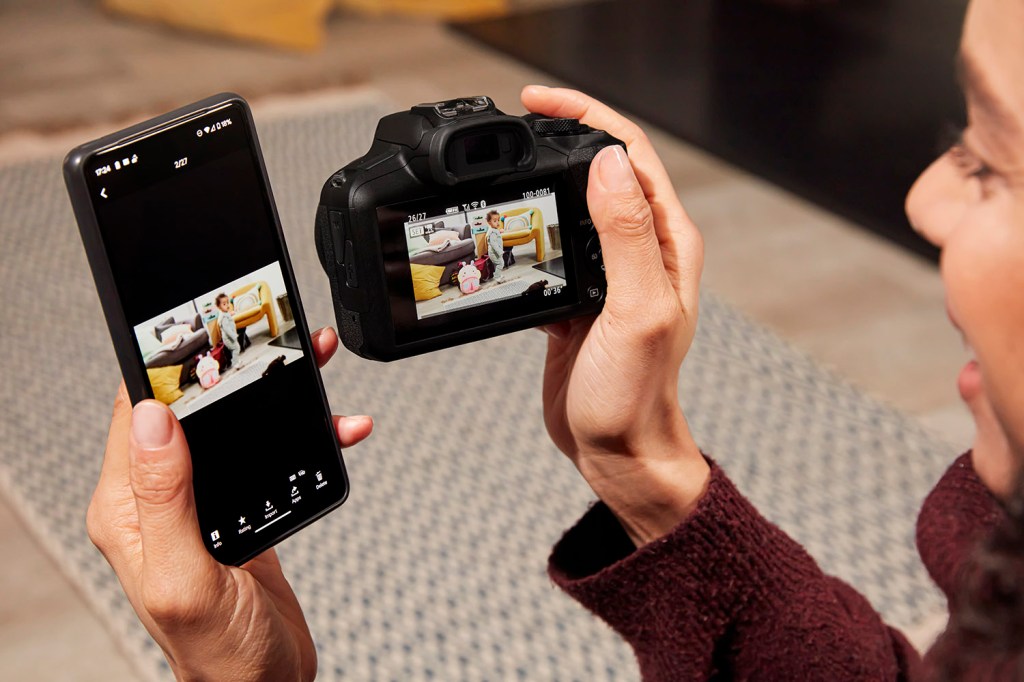 The Canon EOS R100 is available to pre-order now from $600/£670/€770 in a kit with an 18-45mm F4.5-6.3 lens; launching alongside it is the brand new Canon RF 28mm F2.8 STM lens ($300/£345/€390), a tiny pancake-style lens that might be the perfect first upgrade for anyone buying the R100 and wanting a quality bump from the bundled zoom.