Corsair HS65 Wireless cuts the cord on an already capable headset
Sounds good to us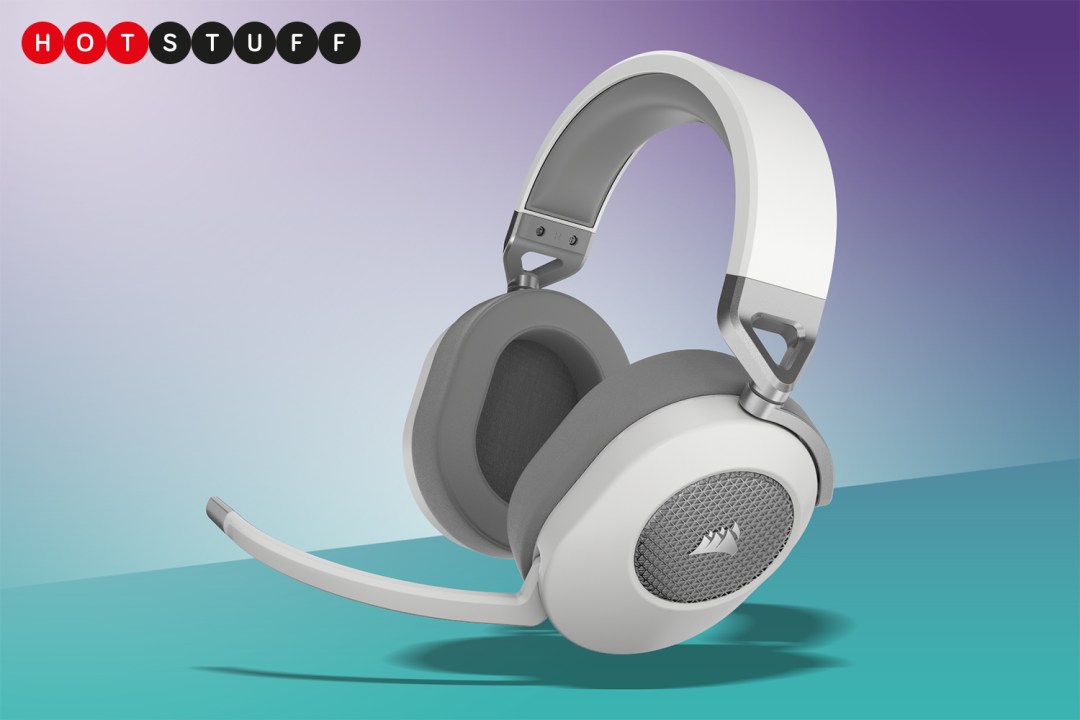 Corsair's HS-series headsets have straddled the line between gamer-friendly features and audio quality to please music lovers for a while now. The latest pair do something similar, only now they ditch the cables in favour of wireless listening. The Corsair HS65 Wireless and HS55 Wireless land at sensible prices, but still pack in niceties like metal builds, surround sound and long-lasting batteries.
Essentially a wireless version of the existing HS65 headset, the HS65 Wireless gives you the option of low-latency 2.4GHz wireless through a USB dongle, or built-in Bluetooth – meaning it should play nicely with most consoles, phones, tablets and handhelds as well as PCs.
It's made from aluminium, with metal mesh covering the ear cups. A cushioned headband and leatherette ear pads stuffed with memory foam should mean they're comfortable to wear for long play sessions, and a 275g they're actually lighter than the wired version. An omnidirectional boom mic is on board for in-game comms, and knows to mute itself when you flip it up.
Corsair reckons the inbuilt battery is good for up to 24 hours of listening between top-ups, depending how loud you like to crank your tunes.
More importantly, it's also packing the firm's Sonarworks SoundID tech, which lets you personalise the frequency response to suit your own tastes, and Dolby 7.1 surround sound. 50mm drivers should deliver plenty of sonic punch.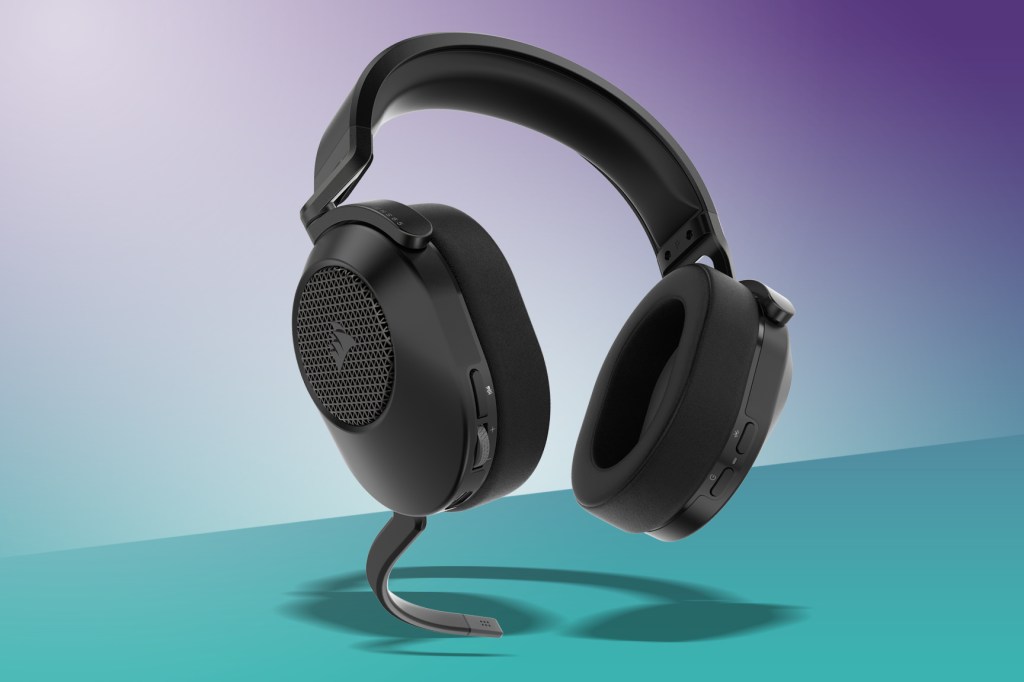 If you're not fussed about custom audio calibration, the more affordable HS55 Wireless goes without SoundID support, while keeping Dolby 7.1 surround sound for perfect positional audio in games. It also reduces the weight even further, to a neck-friendly 266g.
Both models are on sale now. Expect to pay around £120 for the Corsair HS65 Wireless, while the HS55 Wireless can be had for a more wallet-friendly £99.