Corsair Xeneon Flex is the world's first bendable OLED monitor
It's a mouthful, but the Xeneon Flex 45WQHD240 is also mighty talented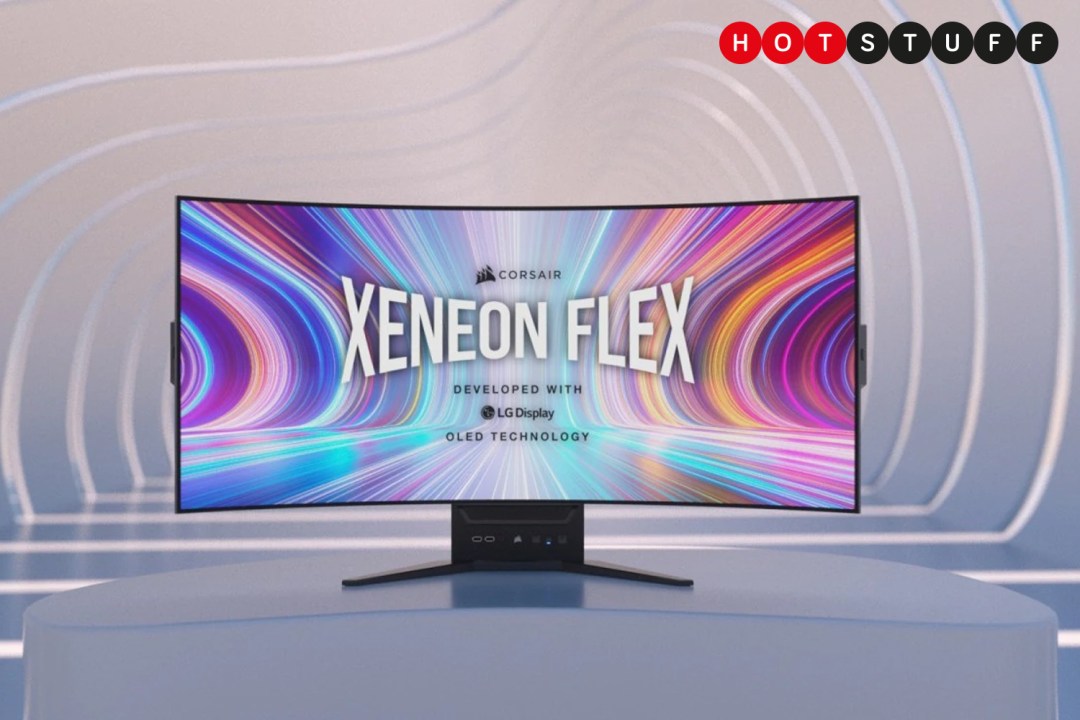 Can't decide between the familiarity of a flat gaming monitor or the shapely allure of a curved one? There's no need to pick a winner with Corsair's latest premium panel. The Xeneon Flex 45WQHD240 is the world's first flexible OLED monitor – that means can be sculpted into the shape you see fit. As long as those shapes are either flat or curved.
The 45in ultrawide screen has a 21:9 aspect ratio and 3440×1440 resolution, which promises cinematic gaming that's packed with detail. It ticks along at an astonishing 240Hz, which is among the highest refresh rates ever seen on an OLED, and response times are a near-instant 0.1ms (pixel on/off, or 0.03ms grey-to-grey). Naturally Nvidia G-Sync and AMD FreeSync Premium are both on board for GPU-agnostic adaptive refresh.
LG supplies the OLED panel, which is reportedly capable of 1000 nit peak brightness and a 1,350,000:1 contrast ratio – or more than enough to do justice to HDR films and games. Corsair has added a burn-in protection system that should stop the panel prematurely ageing with ghosting and residual images.
The proper party piece is the screen's flexible nature. When you're working you can leave it entirely flat, or you can grab the handles at the rear of the screen and pull the edges towards you. It'll bend up to 800R, which should be properly immersive from the average desk distance.
Corsair has yet to talk pricing and availability. We're betting it's a "if you have to ask you probably can't afford it" situation, given flat ultrawide OLEDs from the likes of Samsung and Alienware will set you back around £1500 – and those aren't nearly as desk-dwarfing as the Xeneon Flex. Hopefully we'll learn more later in the year, a little closer to launch. Better start saving now.