Samsung Galaxy Watch preview: Everything we know so far
The first ever Galaxy Watch is looking out of this world…
Samsung has another smartwatch up its sleeve. But this is no ordinary smartwatch. This is the first to be called the Samsung Galaxy Watch – in other words, it'll be part of the same 'Galaxy' stable as the Galaxy S9 and Galaxy Note 8 smartphones that have been so successful.
This suggests Samsung is cooking up something special, elevating the device to something more than a mere successor to the Gear S3. But what exactly does it have in store? We've scoured the web for rumours, leaks, hearsay, conjecture and everything in-between. We think it's safe to say you won't be disappointed.
When will the Samsung Galaxy Watch be out?
There's no agreed upon launch date for the Galaxy Watch, but either way, we're going to see it soon. Some think Samsung will launch it alongside the Galaxy Note 9 at its Samsung Unpacked event on 9th August in New York. But many think that would take the focus off the Note 9, and so Samsung will hold off.
The second school of thought reckons it will debut at IFA at the end of August. IFA is Europe's biggest tech show, and takes place in Berlin every year. It starts this year on 31st August.
Whichever proves to correct, we've not got long to wait.
The actual on-sale date is likely to be soon after launch – expect it to hit shop shelves within a month of being unveiled.
Fact or fiction?
It's likely Samsung won't want to detract from the hype surrounding the Galaxy Note 9, so our money is on an IFA launch later in the month.
What will the Samsung Galaxy Watch look like?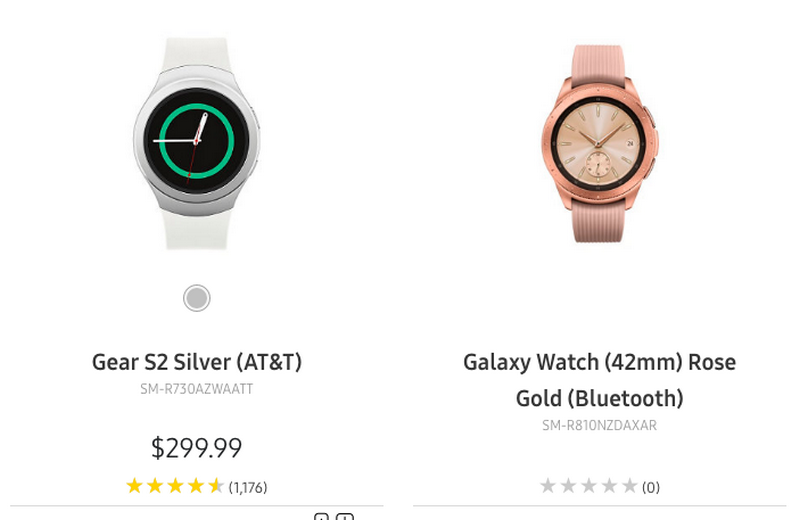 We don't have to speculate too much on this one, because an image of the watch has leaked, and from no less reliable a source than Samsung itself. Face, meet palm.
Samsung accidentally revealed the image on its own US website, where it remained for a few minutes before someone realised and took it down. Thankfully not before CNET could nab a screengrab.
But all may not be as it seems. The version that leaked is the rose gold model, and it looks exactly like the Gear S2 Classic. Which suggests it could've just been a placeholder image rather than the real deal.
If the picture is genuine, we can look forward to two buttons on the right side, a smaller form factor than the Gear S3 and watch straps that swap out to fit a standard watch.
Fact or fiction?
Impossible to say. But we can't imagine Samsung would release a new smartwatch that looks exactly like a three-year-old model. Would it?
Will the Samsung Galaxy Watch run Wear OS or Tizen?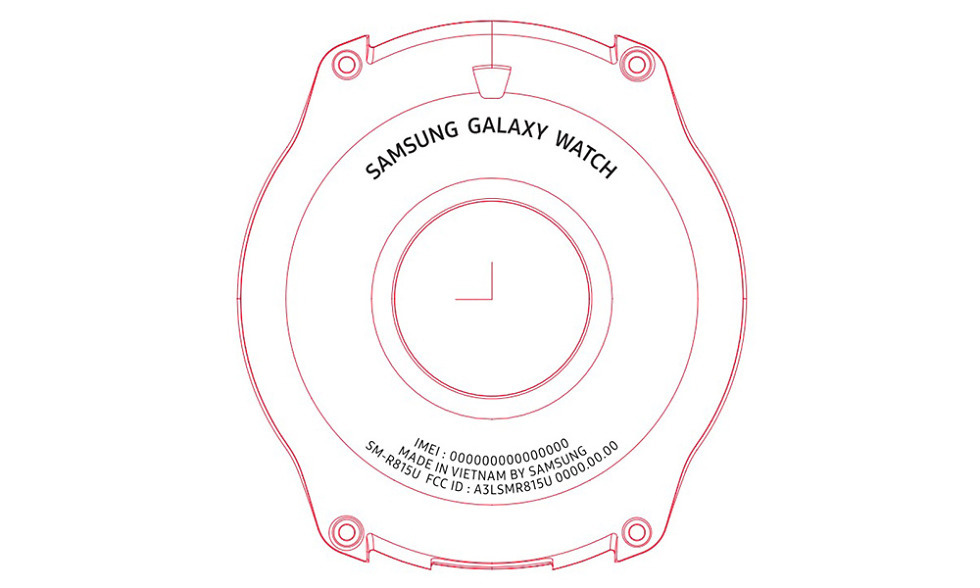 Traditionally, Samsung's smartwatches run its own in-house operating system known as Tizen, rather than Google's Android Wear OS. But tweets from reliable tipsters Ice universe and Evan Blass both said Samsung would break with tradition and use Wear OS on the new Galaxy Watch. The device's change in name also stoked the rumour fires – Samsung's Galaxy smartphones all run Android, so it would make sense for its Galaxy Watch to run Google's OS as well, right?
Not necessarily.
Blass went on to clarify that the new Wear-OS-running watches seen on the wrists of Samsung employees were one-offs made by Google and seeded to Samsung workers. SamMobile also reported that Tizen was the order of the day, and that despite the rebrand to Galaxy, Samsung would be sticking with its own OS.
Fact or fiction?
Bank on Tizen. Not only is it the second most popular wearable OS in the world (behind Apple's watchOS), it also has voice control skills, letting Samsung's voice activated personal assistant Bixby come built in.
How big will the Samsung Galaxy Watch be?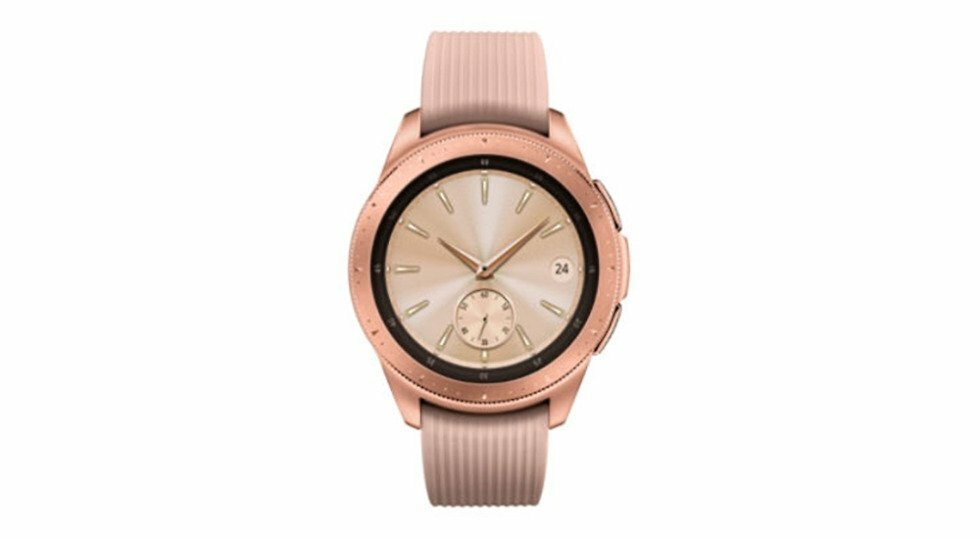 According to filings at the FCC (Federal Communications Commission – the US agency responsible for accrediting consumer electronics before they go on sale), there will be two models of Galaxy Watch.
The SM-R800 is the bigger of the two, with a 1.3-inch screen and 46mm width. The SM-R810, by contrast, has a 1.2-inch screen and is 42mm wide.
Ice universe has also said the Galaxy Watch will have a 470mAh battery, which would be bigger than that found on both the Gear S3 and Gear Sport.
Fact or fiction?
Different sizes for big and small wrists makes sense, as when it comes to wearables, one size doesn't fit all. The Gear S3 also came in two different versions – Frontier and Classic – so expect multiple models (possibly with the option of a cellular connection) of the Galaxy Watch.