The UE Roll 2 is the Bluetooth speaker your holiday demands
Waterproof, bungee-equipped speaker now goes louder and further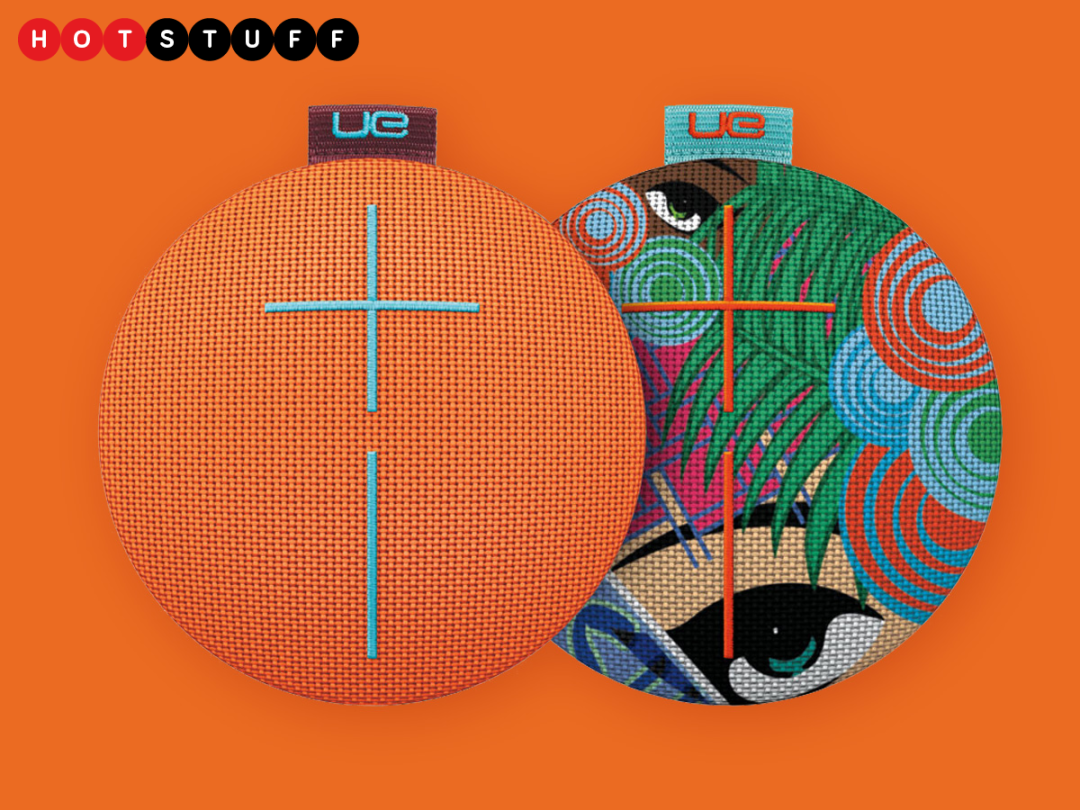 Just what we need – another Bluetooth speaker!
Hold your horses, Mr Disagreeable. Because the UE Roll 2 is no ordinary Bluetooth Speaker…
Yawn. What a surprise. Let's see: does it stream tunes from your phone, tablet, laptop or miscellaneous other Bluetooth-equipped gadget?
Yes, of course it does. But it also…
And does it have a built-in battery so you can listen to music when you're frolicking at the park with your suspiciously attractive friends?
Again, of course it does. And rather impressively, it's good for up to nine hours. But if you'll just shut up for a minute I'll tell you what's different about the Roll 2.
I'm all ears.
Well, most Bluetooth speakers aren't fully waterproof. Like the kind of waterproof that fish are, rather than the kind that cameras can be. It has an IPX7 rating, which means it can be fully submurged in up to 1m of water for up to 30 minutes. So you can go swimming with it. You can take it in the shower with you. Hell, it'll probably even survive a weekend in Manchester. 
All of which was also true of the original UE Roll.
Yes, but this time you also get a free inflatable Floatie with it, so it can float alongside you in the pool without you worrying about whether you're exceeding that 30-minute limit. And also like the first version, but unlike any other Bluetooth speaker, it has a built-in bungee cord, so you can strap it to your belt and do all kinds of death-defying activities to a soundtrack of Katy Perry's greatest hits. 
So it's just another UE Roll.
Not at all, because the Roll 2 also has more sound – 15% more sound, in fact.
How can you have 15% more sound?
I'm not exactly sure but that's definitely what it says on the UE website. Anyway, it then goes on to clarify that it's now 15% louder, which is nice, and which makes a lot more sense. It also has an improved wireless range: you can now stream from 50% further than you could with the original Roll – 100ft rather than 65ft.
Anything else?
Yep. The companion app has been enhanced with features such as Block Party, which lets up to three people take control of one player, queueing up tunes for an ad-hoc playlist feel. You can also link two units together and either have them both play the same song at the same time or have one cover the left channel and one the right.
Alright, I'm convinced. Does it come in a variety of garish colours called things like Sugarplum and Habanero?
OK, so you've read the press release too. In which case you'll know that while all of the above is true – even the Habanero bit. And you'll also know that it's out this month and will cost £79, down from the original Roll's £100 price. See, not just another boring Bluetooth speaker at all.