Samsung Galaxy S20 preview: Everything we know so far
UPDATED: A fresh look at the S20 and massive S20 Ultra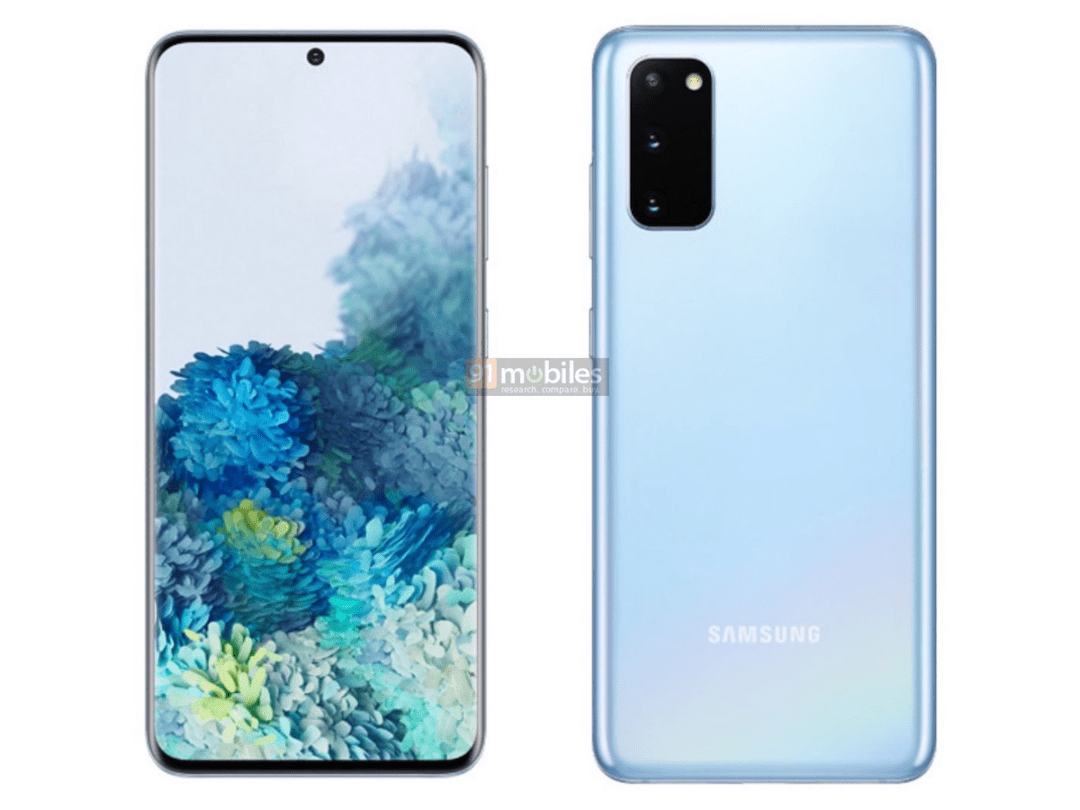 Samsung's usual tick-tock release cycle with the Galaxy S line suggests that the incoming Galaxy S20 ought to look pretty familiar. Given how great the Galaxy S10 is, who can blame them?
Even if that's true, we're sure to see some significant upgrades in the mix as Samsung attempts to one-up its best phone to date. The rumour mill is already firing, naturally, and leaks point to some of the potential changes afoot.
Here's a look at what we've heard so far about the Samsung Galaxy S20 – or Galaxy 11, if the leaked naming isn't actually legit.
(Galaxy S20 leaked renders via 91Mobiles)
When will the Samsung Galaxy S20 be out?
Samsung has officially announced its next Unpacked event for 11 February, and given the company's usual release timing, it's almost certainly where we will (officially) see the Galaxy S20 for the very first time.
The teaser video above doesn't really have any outright clues, aside from some amorphous rectangles in the mix, while Samsung's invite promises "new, innovative devices that will shape the next decade of mobile experiences."
The phone is said to be called "Picasso" internally, and leaks point to at least three models – so perhaps a repeat of the Galaxy S10, Galaxy S10+, and Galaxy S10e approach.
Fact or fiction?
It's showing on the 11th, no doubt.
How much will the Samsung Galaxy S20 cost?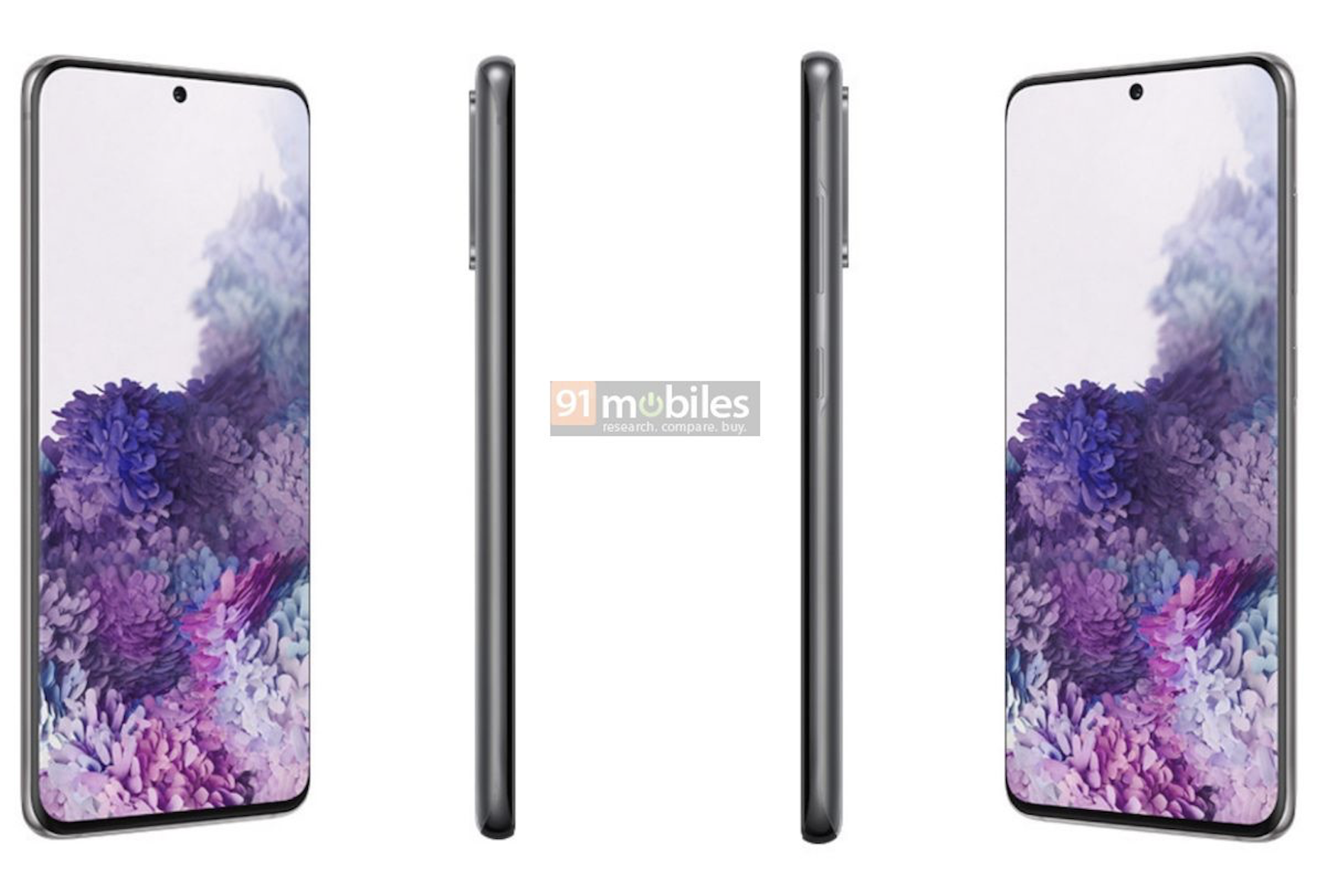 Just to recap, the Galaxy S10 rolled out at £799, the Galaxy S10+ shipped for £899, and the slightly trimmed-down Galaxy S10e sold for £669. We know Samsung has been gradually growing the price point for its main flagship, and we doubt there will be a retreat anytime soon.
Leaker Max Weinbach of XDA Developers posted updating pricing rumours in early February, suggesting that the 4G model of the Galaxy S20 will sell for £799 with the 5G version at £874. He sees the GS20+ going for £999/£1074 for 4G/5G respectively, and the 5G Galaxy S20 Ultra selling for £1149.
Meanwhile, writer Jon Prosser's source at AT&T points to U.S. pricing of $899 for the S20 5G, $1099 for the S20+ 5G, and $1299 for the Galaxy S20 5G. The two pricing sets seem realistic, although there's a clear difference in expectations for Ultra pricing between the UK and US.
However, Prosser has since shared that a source within rival carrier Verizon points to prices $100 higher for each model, which matches what a T-Mobile source had told him before the AT&T info came along. In other words, we don't know what to expect at this point. Stay tuned.
Fact or fiction?
These leaked prices seem mostly on-target to us, although we're unsure about the Ultra price point.
What will the Samsung Galaxy S20 look like?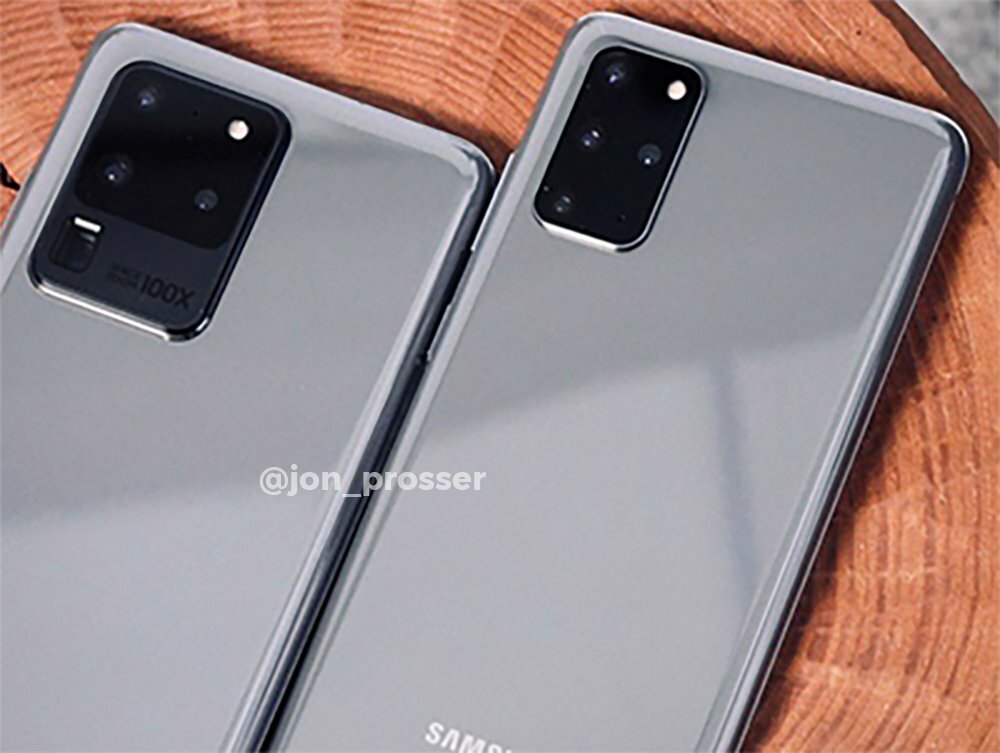 Samsung's usual M.O. is to do the bold visual reinvention one year, and then barely touch it at all the following year. That could well be the case with the Galaxy S20.
Leaker Ice Universe suggests that the Galaxy S20 will trim down the bezel a bit more. Meanwhile, SamMobile suggests that the phone will come in blue, black, pink, and white colours, and that the same "Aura" branding from the Galaxy Note 10 may be in play. If so, these could be pretty flashy backing styles.
The very real-looking renders you see around the page now hail from 91Mobiles, and they seem legit. They show a Galaxy S20 with a tall-but-narrow camera module on the back, a Galaxy S20+ with a larger rectangular module, and a Galaxy S20 Ultra with a hearty camera setup that includes a 100x hybrid zoom lens.
What you're seeing above is an image shared by writer Jon Prosser that purports to show the backs of the Galaxy S20 and Galaxy S20 Ultra, both of which compare well to the previously leaked renders.
Fact or fiction?
That looks to be the Galaxy S20, alright!
What about the Samsung Galaxy S20's screen?
If we had to take a guess, we'd say to expect the Galaxy S20's screen to be gorgeous. Samsung keeps improving on greatness with its flagship screens, and the company always leads the pack. That probably won't change for next year.
Leaker Ice Universe says to expect a smaller punch-hole cutout for the front-facing camera than on the Galaxy Note 10, so that's a start at least. We don't know whether it'll be in the upper-right corner like the Galaxy S10, however, or top-center like the Note 10.
Evan Blass suggests that we'll see a size bump across the line for the GS20, pointing to 6.4in, 6.7in, and 6.9in models. That's a sizable increase from the current 5.8in, 6.1in, and 6.4in Galaxy S10 versions. Go big or go home, right Samsung? He suggests that all three will have curved screens, too, axing the flat option that the Galaxy S10e provided this time around.
They'll be curved, but apparently not "waterfall" screens like the Huawei Mate 30 Pro. According to Ice Universe, Samsung passed on that idea. In fact, OnLeaks and CashKaro suggest that the curve will be less significant than before, and they also back up the 6.9in mark on the S20+ model.
However, there's a much better one in the mix: he also says that the Galaxy S20 will "100%" have a 90Hz screen like the OnePlus 7T and Google Pixel 4 – and potentially even a 120Hz screen, as has also been rumoured for the Apple iPhone 12. SamMobile reported in January that it will indeed be a 120Hz display.
Fact or fiction?
Big, bold, and beautiful is our expectation for the S20's screen.
How much power will the Samsung Galaxy S20 pack?
The Samsung Galaxy S20 will likely use the company's own Exynos 990 chip in Europe and some other territories, and Qualcomm's newly-announced Snapdragon 865 chip in North America.
Both 7nm processors promise performance enhancements over their respective predecessors, and both are sure to be insanely fast. There was a slight difference in results between the 2019 chips (Qualcomm's was faster in benchmarks), but not enough to be noticeable in everyday use. We expect much the same this time around.
Storage-wise, SamMobile suggests that the Galaxy S20 will offer a range from 128GB to a whopping 1TB. Frankly, we don't want to see the price tag on the latter option… but some super-power-users might.
Fact or fiction?
The Galaxy S20 surely won't be lacking power.
What kind of cameras will the Samsung Galaxy S20 have?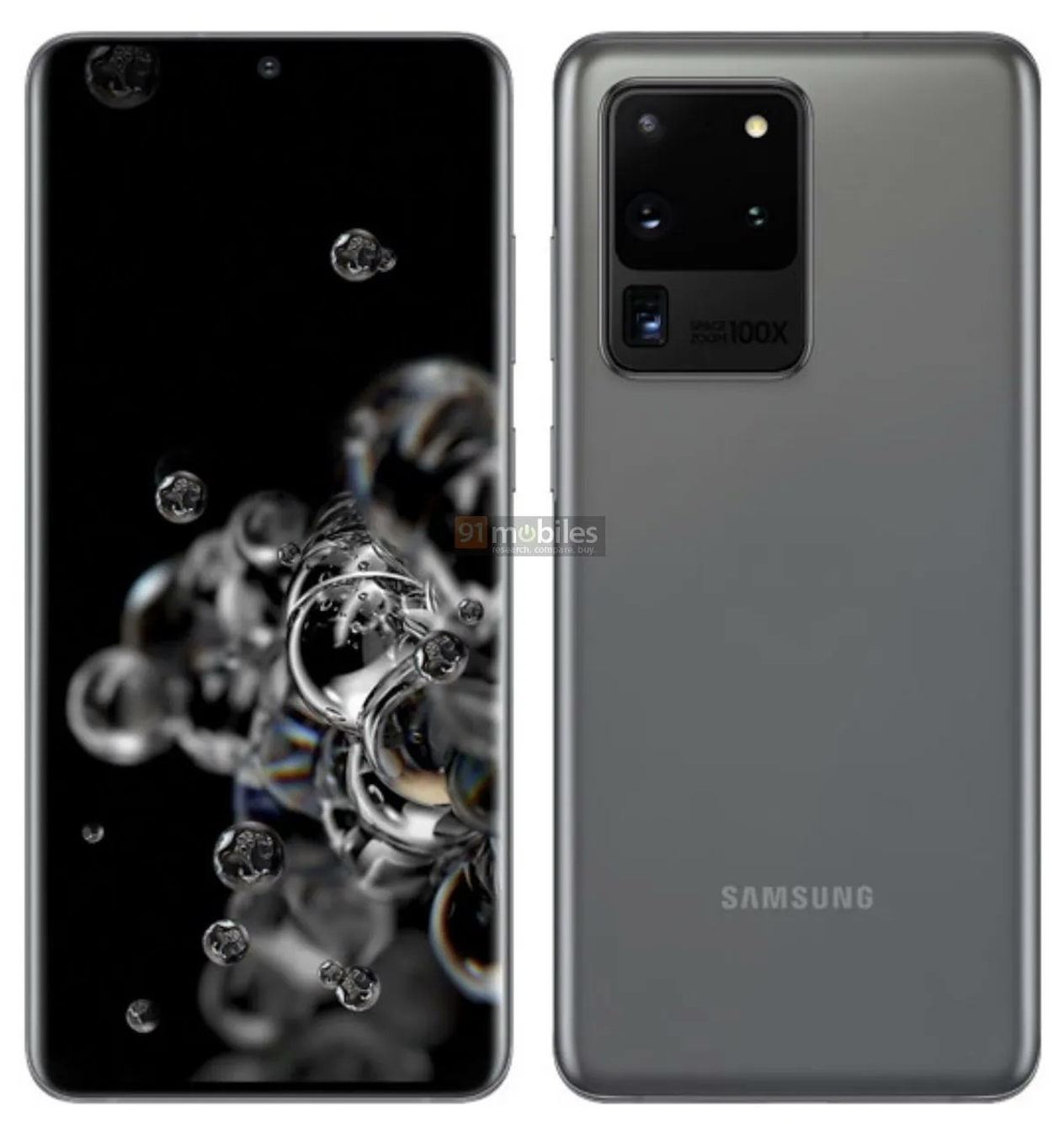 What kind? Well, better ones than the Galaxy S10, that's for sure.
That's not a knock: the Galaxy S10 has an excellent triple-camera setup. But we expect this to be a key part of the Galaxy S20 upgrade. Leaker Ice Universe has been hyping some kind of big shift for Samsung cameras starting with the S20, calling it a "new beginning" and a "substantial upgrade." That's all very vague for now, of course, but it's promising all the same.
The Elec (via SamMobile) suggests that the Galaxy S20 will have a quad-camera array, and in addition to the 5x telephoto lens and a 3D time-of-flight (ToF) camera, the main sensor could weigh in at a whopping 108 megapixels. If true, we assume the fourth camera woud be an ultra-wide sensor like the ones seen on Samsung's flagships (including the S10) this year.
The 108MP rumour is picking up steam, too. XDA Developers has found code in Samsung's camera app that suggests a 108MP sensor is incoming, which is assumed to arrive with the Galaxy S20. Samsung has already produced such a sensor for Xiaomi Mi Note 10, but leaker Ice Universe suggests that this will be a new one. SamMobile, meanwhile, says that the phone will support 8K-resolution video recording. Now that's future-proofing.
Alongside what look to be real leaked renders, 91Mobiles has some details on the different setups here. The highest-end Galaxy S20 Ultra includes a 10x "Space Zoom" optical zoom, apparently, which can hit 100x hybrid zoom via digital trickery. Will it be any good? We hope so, because that would be a heck of a feat. Given the name, should we also expect some level of astrophotography smarts like the Google Pixel 4?
Meanwhile, Max Weinbach points to a "Quick Take" feature that can reportedly snap simultaneous photos from either two or three of the Galaxy S20's cameras. We assume this will apply for all GS20 models, and we're curious to see what that interface looks like.
Fact or fiction?
Looks like the GS20 line's camera setups will be large and in charge.
Is there anything else I should know about the Samsung Galaxy S20?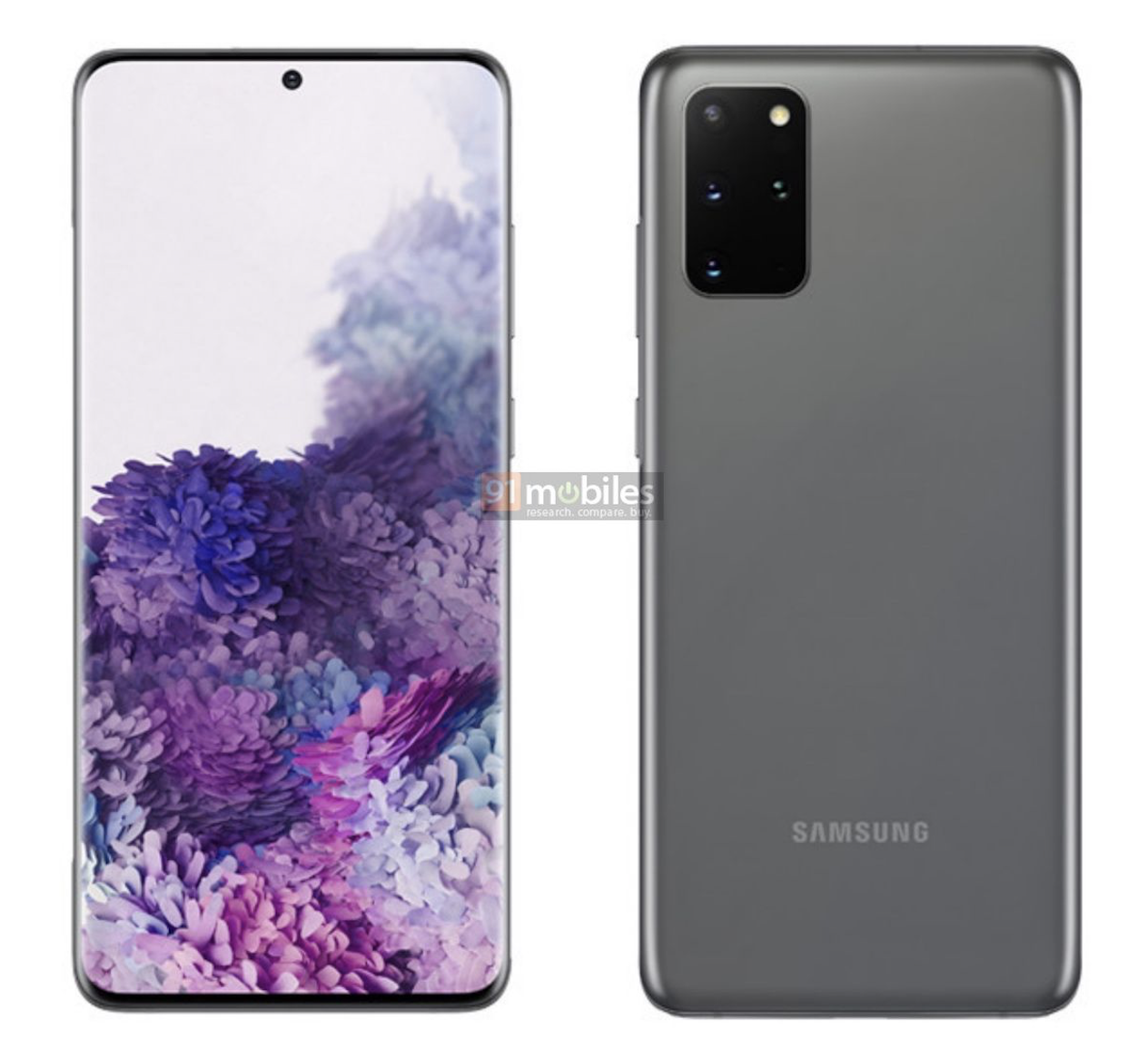 Going 5G on the Galaxy S10 required buying the special, super-expensive model of the phone. That may not be the case with the Galaxy S20, however.
MySmartPrice points to all three variants of the Galaxy S20 featuring 5G support, which either means it'll be a standard feature, or maybe there will be separate 4G and 5G editions. In either case, you won't have to buy the largest, most expensive version to tap into next-gen cell service. That's a relief.
Evan Blass points to the bottom two models having 4G LTE and 5G options, while the largest version will only be available in 5G.
We also expect the Galaxy S20 to run Android 10 (formerly Android Q) with One UI 2.1, as reported by SamMobile. The site expects One UI 2.0 to introduce Digital Wellbeing features and other improvements, but it's not yet known what the 2.1 edition will add.
Leaker Evan Blass (via Softpedia) suggests that Samsung may merge the Galaxy S and Galaxy Note lines in the future, rather than treat them as separate products. This makes sense, given how similar the phones have become since the introduction of the larger Plus models in the Galaxy S line, with the S Pen stylus being the only significant differentiator. Perhaps we'll see a rebranding in 2020?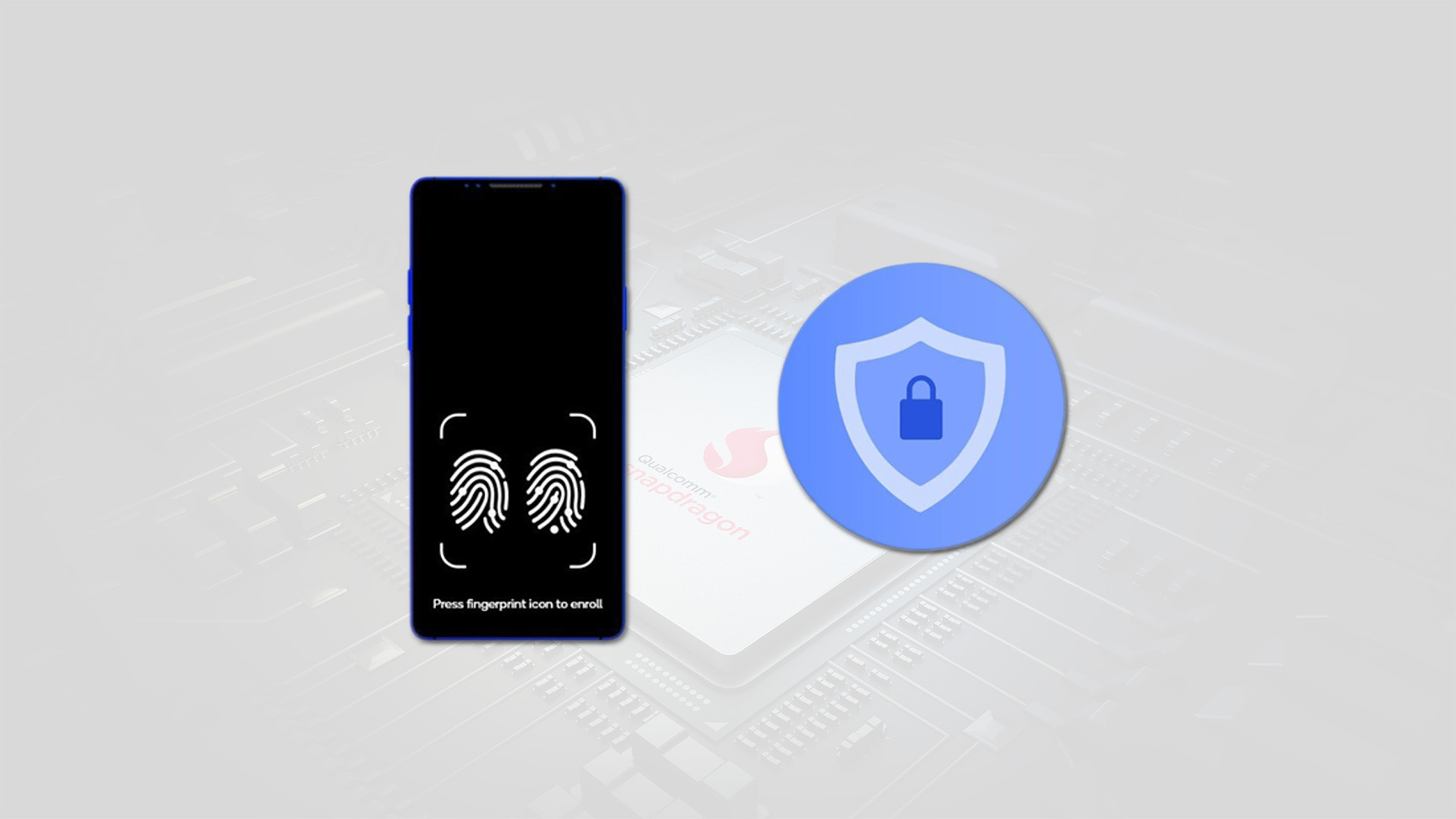 On the subject of security, Qualcomm has showcased a new 3D Sonic Max fingerprint sensor that supports the Snapdragon 865 chip, and it is 17x larger than the previous optical in-display sensor from the Galaxy S10. In fact, it can take two fingerprints at once. Hopefully it not only works more reliably, but also can't be easily gamed like the S10's, which had to be patched due to security issues.
However, there's also speculation that Samsung might skip out on ultrasonic fingerprint sensors altogether with the Galaxy S20. Mashable India reports that analyst Lee Jong-wook believes that Samsung could swap to an alternative security method – whether it's a speedier optical in-display sensor, or maybe even an iPhone-like 3D facial-scanning camera. Concept renders so far don't show the amount of space needed for the 3D facial camera setup, so that approach strikes us as unlikely. Still, anything goes until we get official confirmation on anything from Samsung.
XDA Developers claims that the Galaxy S20 still has an ultrasonic fingerprint sensor, after all, so hopefully it's the improved version from Qualcomm mentioned above.
Fact or fiction?
There are plenty of rumours and leaks in play, and there will only be more in the months ahead. Stay tuned: we'll be updating this preview regularly as fresh tidbits emerge.