Razer's new wearable looks like a G-Shock – just don't call it a smartwatch
Nabu Watch is just a watch that's smart, apparently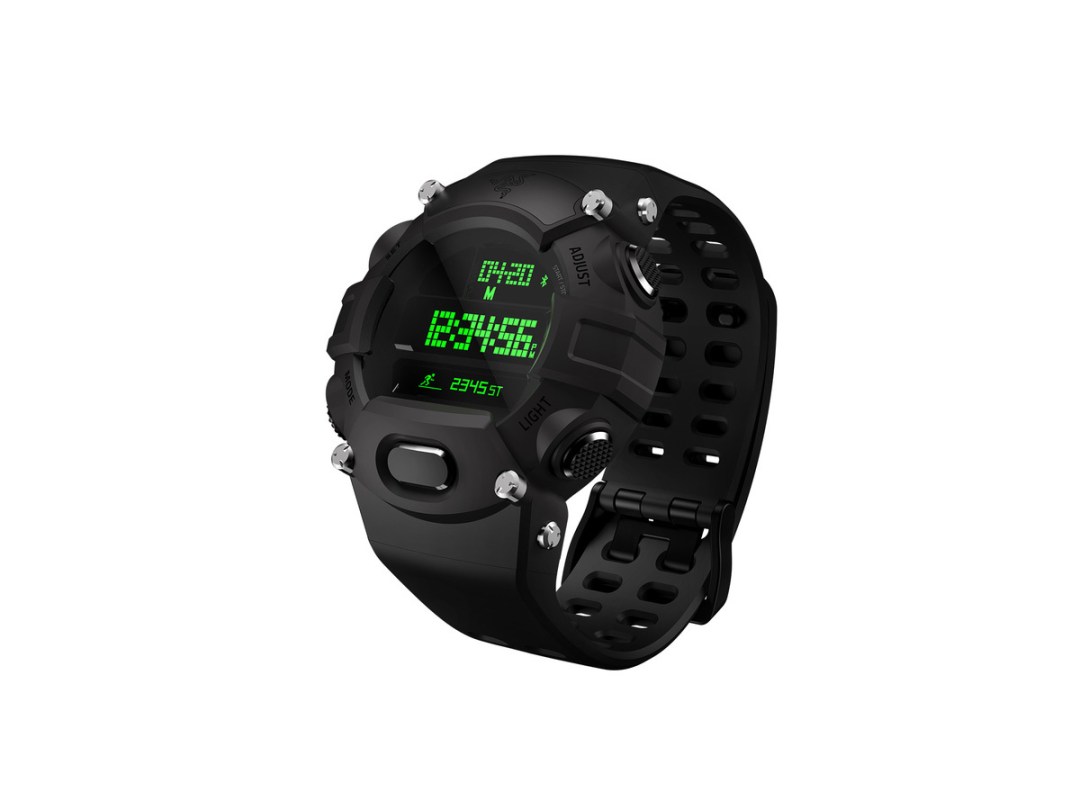 Razer always has something a little left field ready for CES, and this year it's the Nabu Watch – a chunky wearable that looks more than a bit like a G-Shock.
The four buttons around the sides, thick rubber case and metal rivets on the limited run Forged edition are almost definitely inspired by Casio's classic watch. The regular version has a similar look, with plenty of razer's trademark green highlights instead of stainless steel. It's even waterproof down to 5m and and shock-proof against 5m drops. So far, so 1991.
The Nabu Watch a little bit smarter than that, though. It's got two screens; an LCD one at the top for telling the time, and an OLED one at the bottom for fitness tracking and showing notifications from your phone.
The smart part should last about 7 days between battery top-ups, but if you forget to charge it you'll still be able to tell the time. A second watch battery keeps the LCD screen juiced for twelve months at a time. That means it's always useful – unlike other smartwatches, that are basically chunky wrist straps if you forget to charge them.
It pairs with Android and iOS phones over Bluetooth and can count steps, calories burned and automatically set the clock based on your time zone. The vibration motor and single-colour OLED screen should keep notifications discreet. The traditional watch part has stopwatch and countdown functions like you'd expect, too, with a backlight for checking the time in the dark.
The best bit? This isn't just a proof of concept or work in progress – you can actually get in line for one right now. The limited run Forged Edition is available to pre-order on Razer's online store for £160, and should ship next week. The standard edition will follow later in the month, and should cost even less.
[source: Razerzone]