Best Casio G-Shock watch 2023: eye-catching classics and feature-packed fitness trackers
The brightest, toughest, and smartest G-Shocks around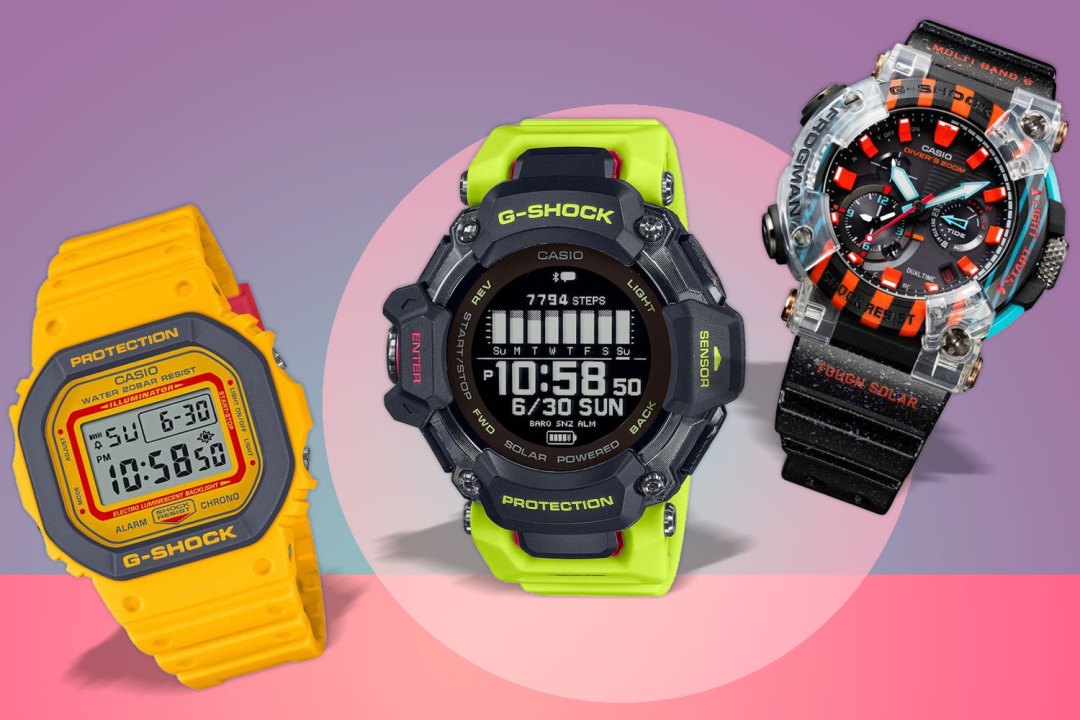 Looking for the best Casio G-Shock watch? You've come to the right place. Whether you're a fresh fan or a rugged veteran, there's no denying the appeal of Casio's range of super-hardy timepieces. Ever since the release of the first model in 1983 (which gained fame for its ability to be whacked around on an ice rink without breaking), there have been countless iterations over the last 40 years. and the variants range from basic timepieces to others with smartwatch tendencies.
From classic designs to eye-searing colourful concoctions, there's a G-Shock out there for everyone. Hundreds, in fact. Which is why we've selected just a few of our favourites to help make your choice that little bit easier.
If you're looking for something to track your workouts, check out our guide to the best GPS watches.
The best Casio G-Shock watches you can buy today: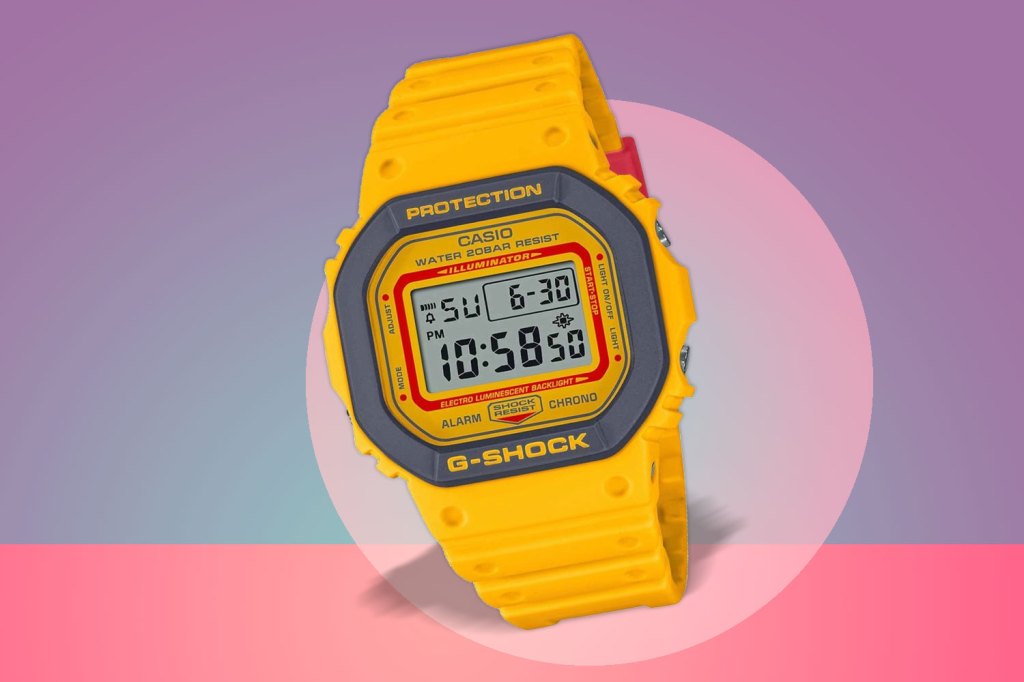 Casio G-Shock DW-5610Y-9ER
Part of Casio's 90's Sporty Colour Series, the yellow DW-5610 is a superb, wallet-friendly entry point for first-time G-Shock users who want to make a statement without blowing their budget.
With its eye-catching yellow hue and retro red design accents, it appears to be plucked straight from a simpler era, where the world was a far more innocent, less-connected place.
Naturally, you're still getting all the staple G-Shock features you'd expect, including a rugged build, 200m water resistance, and a backlight. Oh, and of course, a stopwatch, countdown timer, and alarm. This is a G-Shock, after all.
Casio G-Shock MT-G B3000
If you're after something a little hardier than the average G-Shock, then the MTG B3000 series has you covered. Available in a range of hues, each piece features Casio's advanced Dual Core Guard structure, consisting of a carbon-reinforced resin case, along with hardy exterior metal components.
A one-touch release system lets you easily swap out bands, while sapphire crystal, Bluetooth connectivity, solar charging, and a super-bright LED help justify the rather lofty price tag.
On the hunt for something sturdy, functional, and never want to bother with batteries again? This could be the tank-like timepiece for you.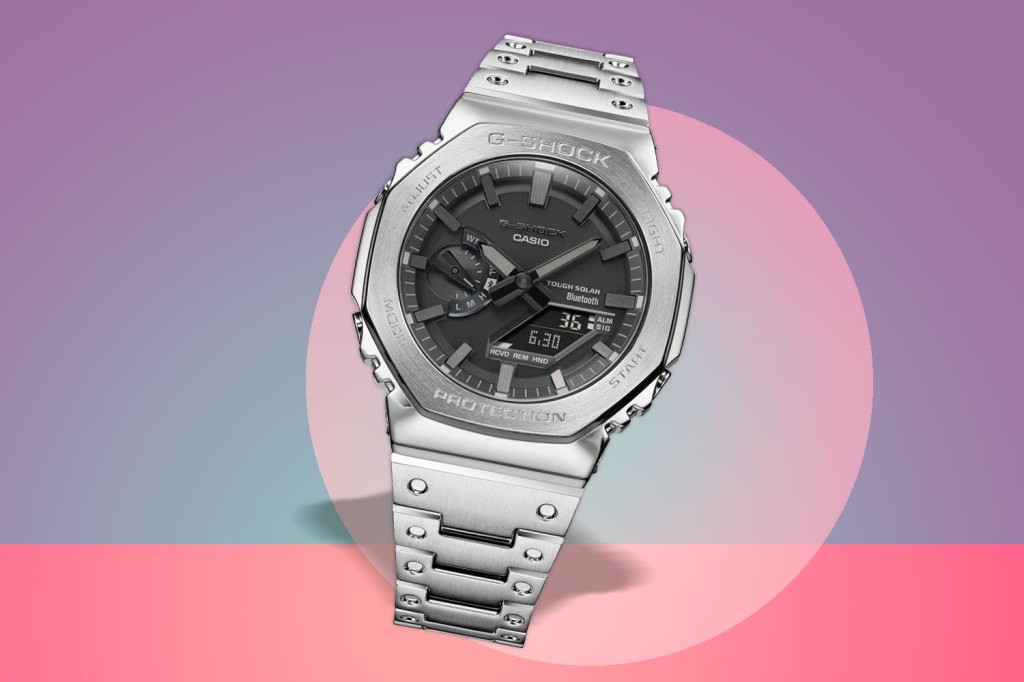 Casio G-Shock GM-B2100D-1AER
With its full-metal, 1983-inspired octagonal body and dimpled band design, the 2100 line is a fitting tribute to the first ever G-Shock — the DW-5000C. Its metallic DNA lends it a more sophisticated, understated air compared to your standard G-Shock ranges, letting you comfortably pair it up with more formal attire without fear of clashing.
Looks aside, it's rammed with features too, including Bluetooth for smartphone pairing, solar charging, and a bright LED for easier nighttime visibility.
Throw in all the usual G-Shock gubbins like date, alarms, and more, and you've got yourself a do-it-all timepiece with classy looks to match.
Casio G-Shock GBD-H2000-1A9ER
Gunning for those with competitors like Garmin on their shortlist, the G-Shock GBD-H2000 features a few welcome upgrades over its predecessor — the most notable of which is multi-sport support for those with a penchant for fitness.
Forged from eco-friendly biomass plastics (with a striking neon green strap for good measure), it's a unique-looking offering that's pretty far from subtle. This, paired with its hefty size, won't make it appeal to everyone.
But if you're on board with its functional aesthetic (and after a solar-powered fitness watch that can take more than a few bumps), then this is a cracking, durable option that you can wear without babying.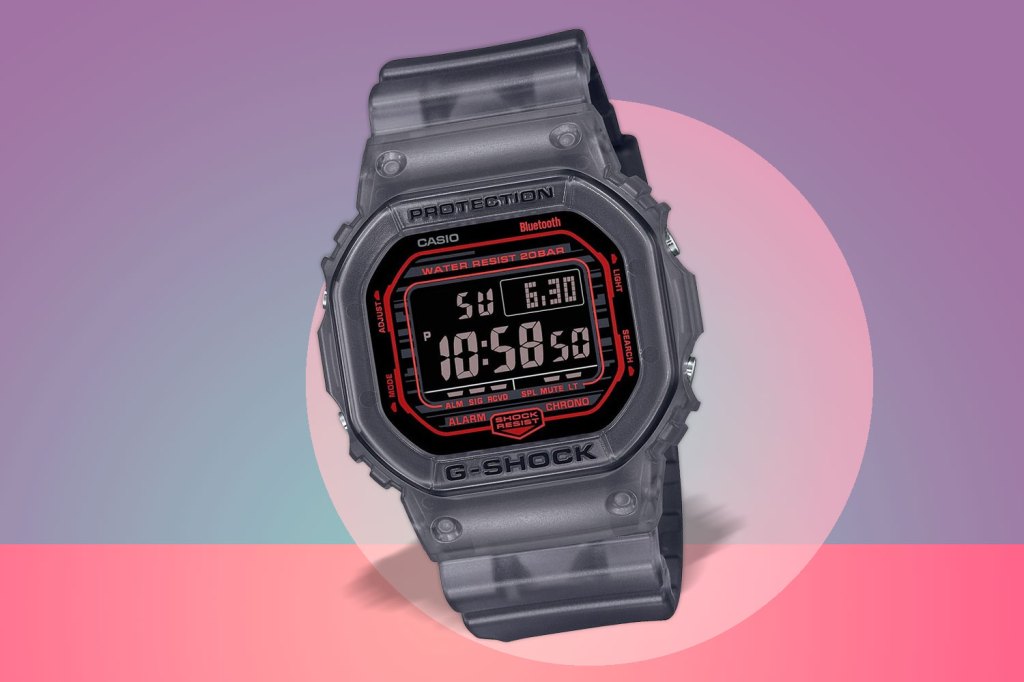 Casio G-Shock DW-B5600G-1ER
One of the cheapest G-Shock offerings with built-in Bluetooth, the DW-B5600 line lets you keep on top of your notifications, without even a hint of modern smartwatch design.
Available in a range of bold, translucent colours (though we're rather taken with the smokey grey number above), it pairs G-Shock's famous retro aesthetic and fuss-free durability, with basic smartwatch functionality.
If you don't want a watch with a fancy OLED screen that needs charging once a day, then this could be the one for you.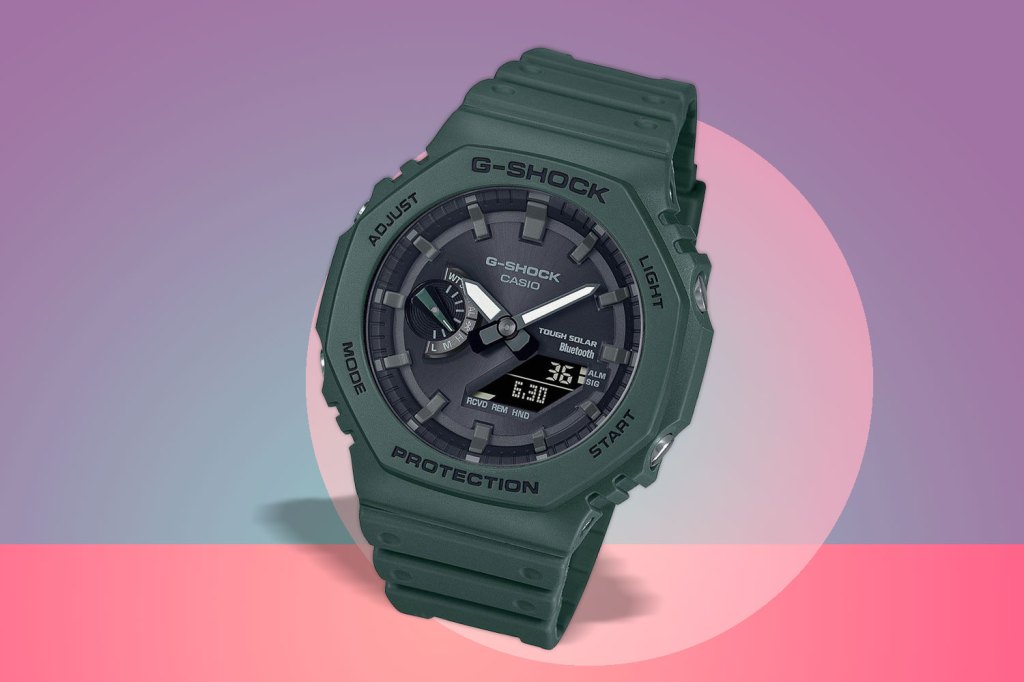 Casio G-Shock GA-B2100-3AER
If the all-metal B2100 earlier on in the list is a little too pricey (or plain) for your tastes, then the durable plastic-clad, shock-resistant range could be a far better alternative.
Keeping the same iconic design as its metal-clad sibling, this more affordable offering features a Carbon Core Guard structure for extra durability, along with smartphone pairing via Bluetooth.
Available in a range of alluring colours, you're also getting solar charging smarts too, which is pretty impressive at this price. A great all-rounder.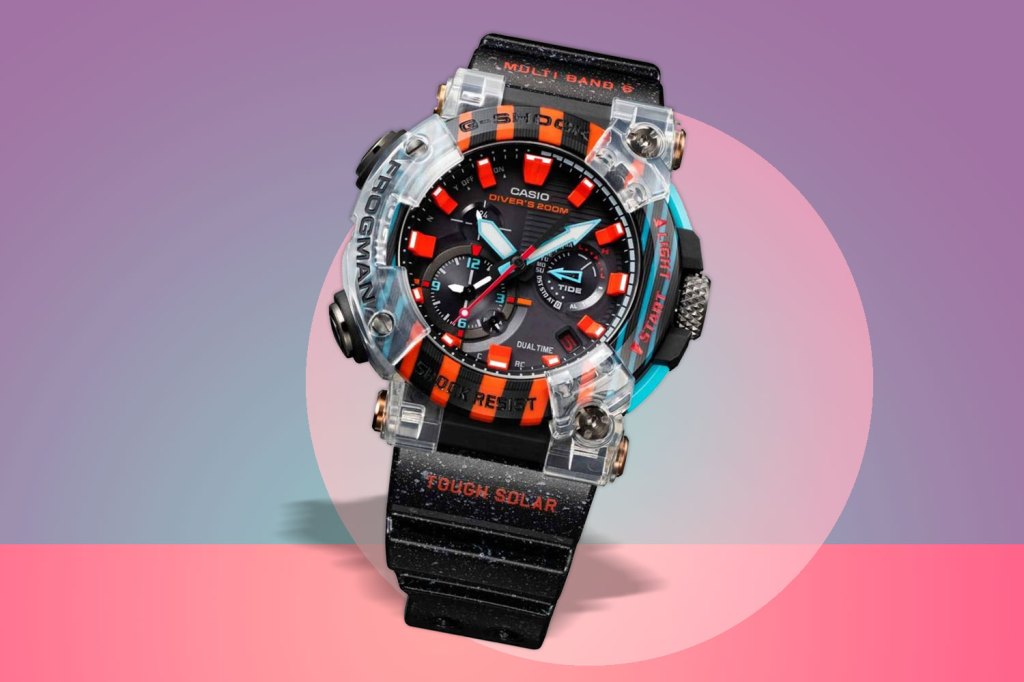 Casio G-Shock 30th Anniversary Poison Dart Frog Frogman
Easily the funkiest (in name and nature) offering on this list, the modern-day Frogman celebrates the 30th anniversary of the original 1993 model.
With a striking design based on the stripey neon colours of one of the world's deadliest amphibians, this latest rendition of the Frogman uses a semi-transparent urethane material and polarised ink to pull off its toxic allure.
With Bluetooth connectivity, solar-powered charging, and radio-controlled, accurate timekeeping, this is a striking example of design and features — albeit a visually divisive one.
Now check out our guide to the best fitness trackers.