Google Pixel 4 preview: Everything we know so far
UPDATED: Blue, green, yellow, and pink models teased, plus... 5G?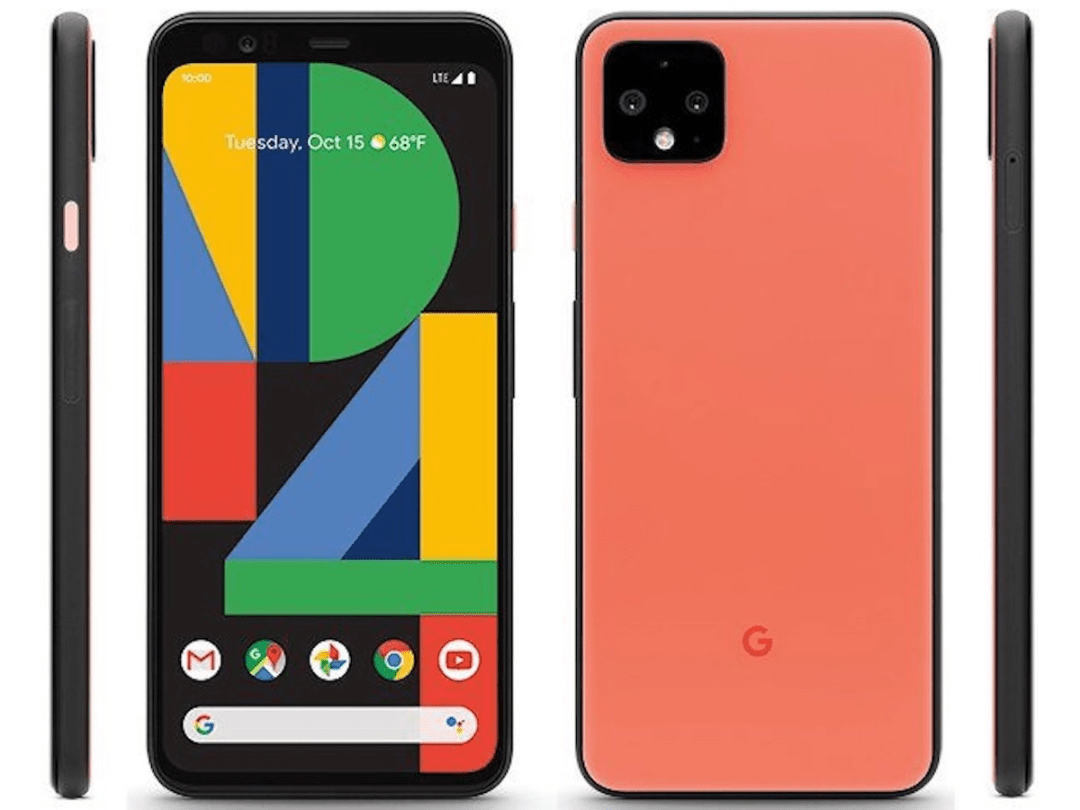 Google came so close to nailing its Android hardware vision with the Pixel 3 XL, but that incredibly deep notch and no-longer-world-beating camera held it back from true must-have status.
Will the fourth time be the charm, then? Google has already spilled the official word on several details, and others have come out thanks to rumours and reports. It'll still be potentially weeks before Google rolls out the real thing, but we already know of some really compelling changes in the mix.
Wondering whether you should hold out 'til later this year? Here's what we know and have heard so far about the Google Pixel 4.
(Above leaked render via Evan Blass)
When will the Google Pixel 4 be out?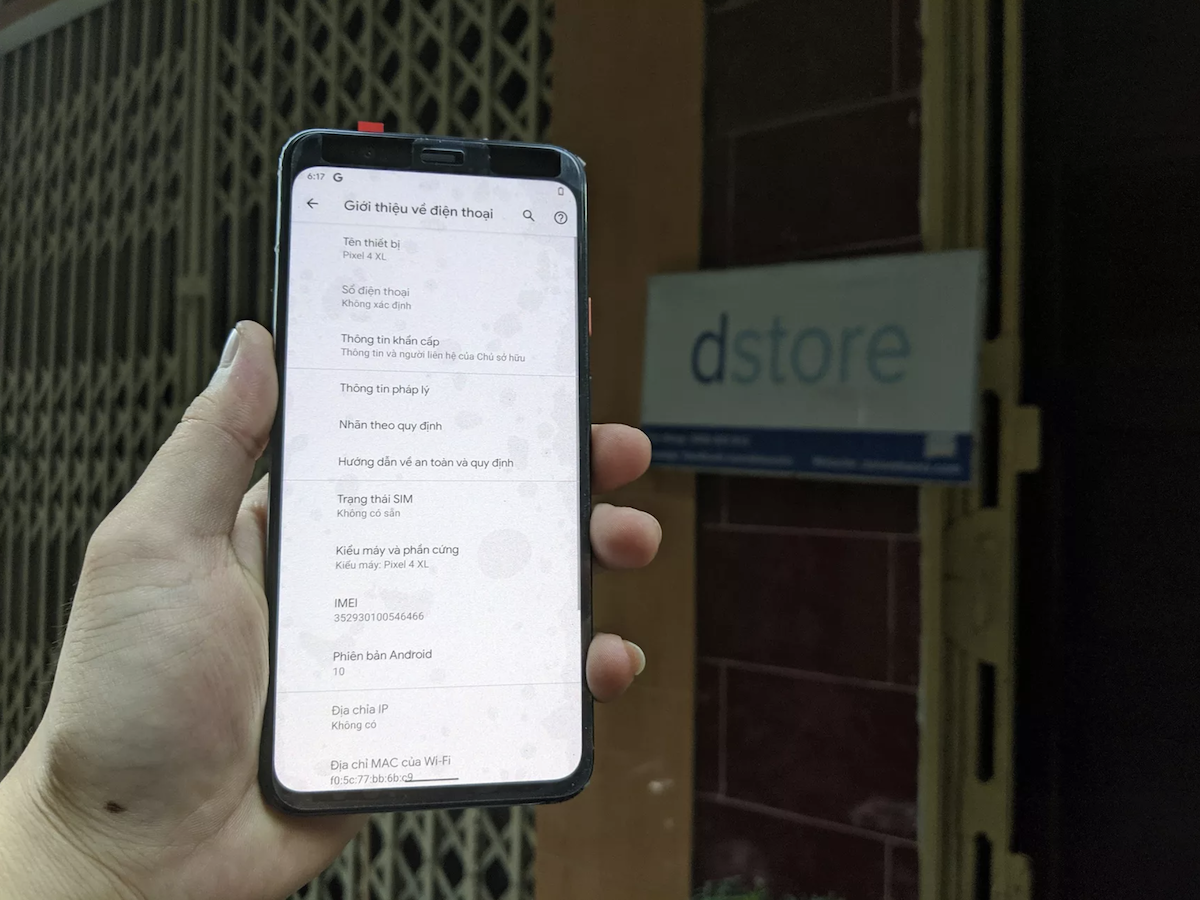 We will see the Pixel 4 in October! Well, officially: we've already seen plenty of the Pixel 4 and Pixel 4 XL via leaks.
Google has announced a hardware event for 15 October in New York City, and we're expecting to see both Pixel 4 models alongside a new Pixelbook and potential other devices, such as additional Google Home speakers. We'll mostly likely see the Pixels roll out before the end of October, in that case.
This purported Pixel 4 XL leaked photo and the one below come from The Verge, which received a stack of such photos. It sure looks like all of the other leaks we've seen of late, so we're inclined to believe that it's legit.
Fact or fiction?
Mark your calendars for 15 October!
How much will the Google Pixel 4 cost?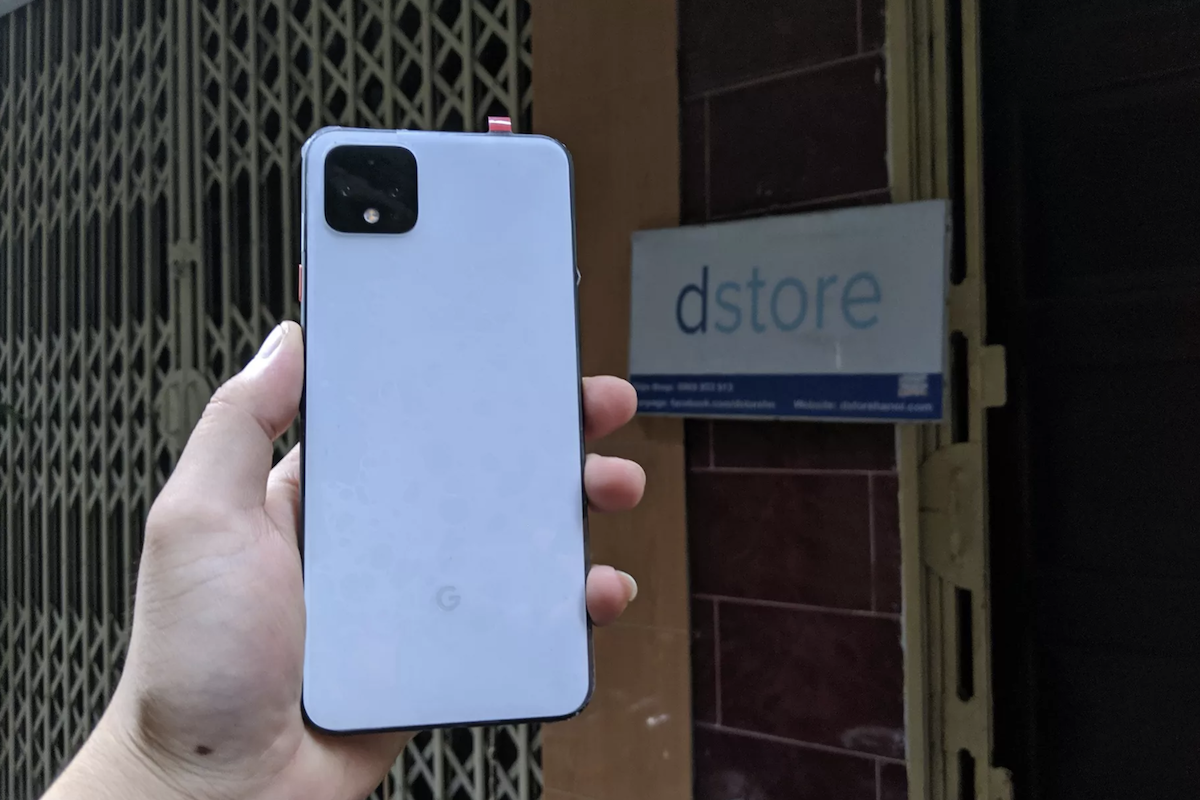 We haven't heard any solid leaks about pricing just yet, but the Pixel 3 phones were pretty pricey at £739 for the standard model and £839 for the Pixel 3 XL.
Given the constant upward trend for smartphone pricing, it wouldn't surprise us at all to see the Pixel 4 top those figures – especially with Samsung's Galaxy S10 stretching its legs up to £799 and £899 for its core and plus-sized editions.
Fact or fiction?
We'll see how it pans out, but smartphone prices are steadily rising. We expect the same from Google.
What will the Google Pixel 4 look like?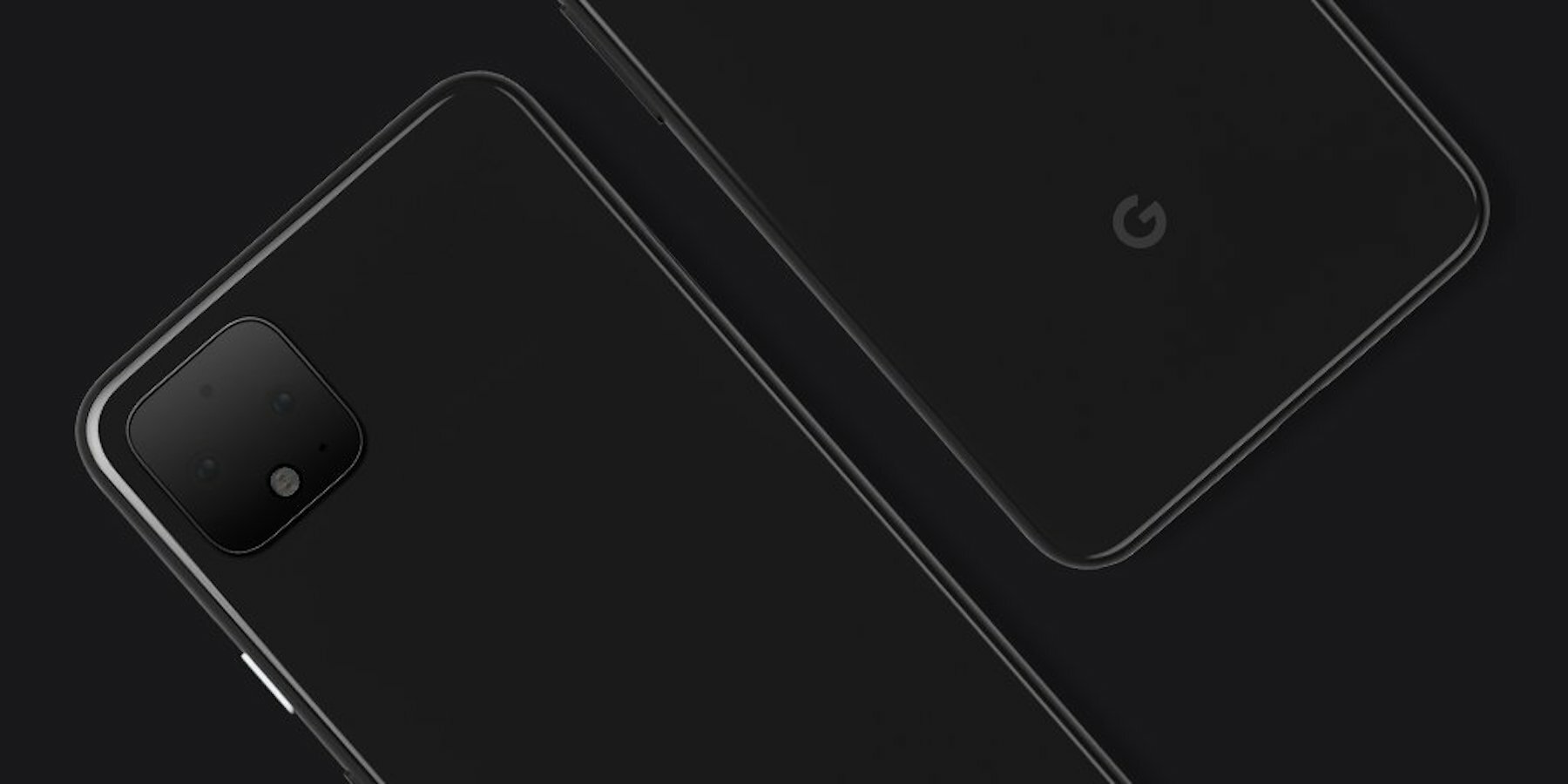 Surprise! It's not the clearest look in the world, but that image above is officially the Google Pixel 4. Google actually shared the image in mid-June following a big wave of leaks. Kudos to Google for getting ahead of the rumours.
It only shows the back of the Pixel 4, but that's enough to know that big changes are afoot. The two-tone aesthetic of previous models is apparently gone, and so is the physical back-mounted fingerprint sensor. The simple glass backing looks a lot closer to that of the iPhone XS, and Google does have a history of looking to Apple for Pixel inspiration.
What's even more amusing is that the big, rounded square camera module looks very similar to what's been extensively leaked so far for Apple's new 2019 iPhones. Maybe Google's early teaser release was also an opportunity to beat Apple to the punch on that, since Apple surely won't show anything until the phones are officially revealed in September.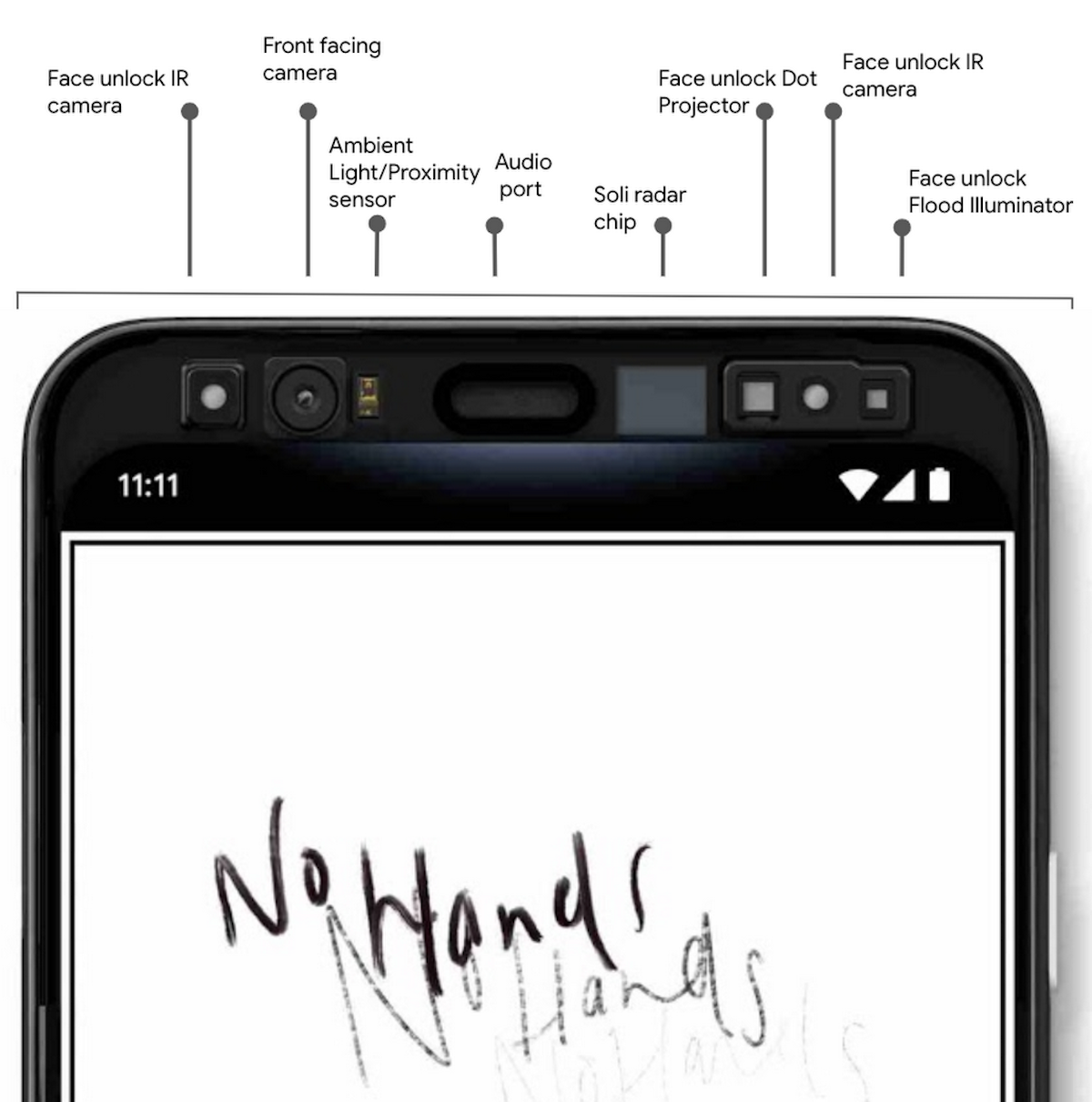 How about the front, then? Well, we know that it has a lot of top bezel and no notch – but at least that top bezel is functional. As Google has now officially confirmed following leaks, the top of the phone will feature numerous sensors to enable iPhone XS-like facial unlock capabilities, but it'll also have a Soli radar chip.
Google's long-in-the-works program essentially puts a tiny radar sensor on your phone, which can sense small movements nearby. That will enable LG G8-esque hand movements above and around the phone, except hopefully they're a lot better than the G8's. And it'll also cue the phone's facial unlock capabilities, so that it's ready to scan your face as soon as your hand touches the phone. Google says it can read your face from any angle, too, so you don't have to frame yourself up nicely.
The Soli radar chip will be accompanied by an official "Pokémon Wave Hello" demo app that lets you test out the features while interacting with the adorable creatures. 9to5Google has images and video from the leaked app.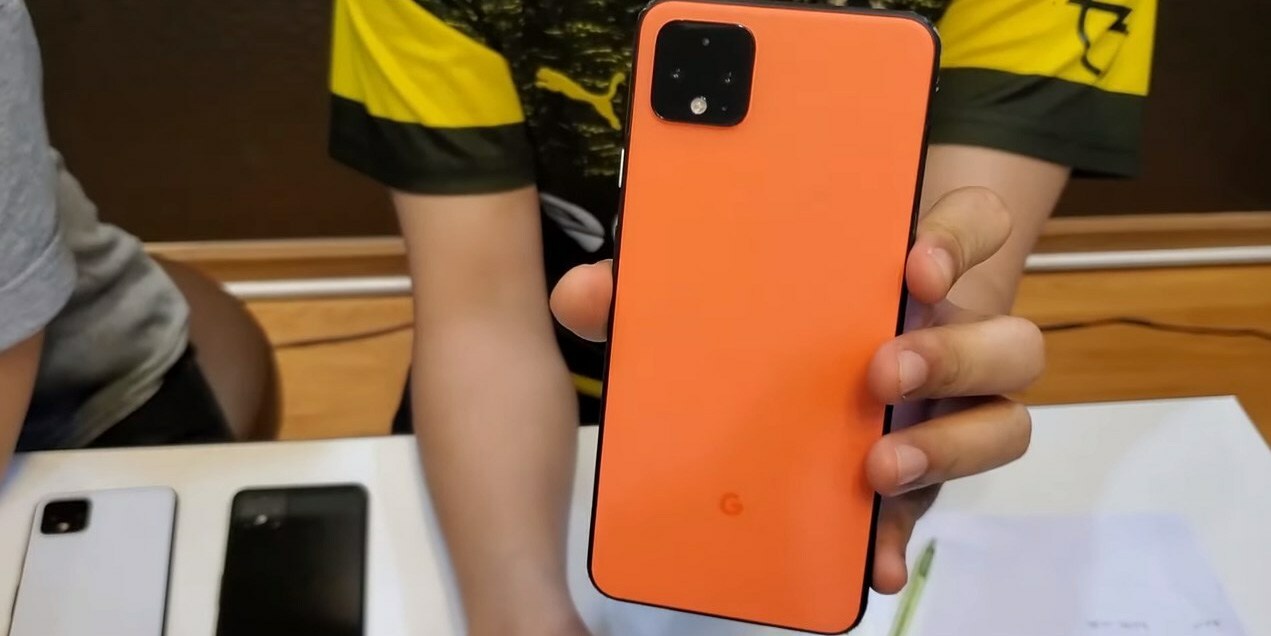 The above image leaked in early September via Weibo, showing a bright orange Pixel 4 with a black frame. We've also seen models with black frames in the supposed leaked promo video further down the page, and that seems to support the concept.
Google has since confirmed that an orange model is coming, thanks to a big lighted sign in Times Square in New York City. As spotted by a Reddit user, the sign promotes Google's announced October hardware event while showcasing the very same orange-and-black model seen below. Well, it'll be timely for Halloween, at least. 9to5Google suggests that the colour will be called Oh So Orange, joining Just Black and Clearly White. You can catch a seemingly official leaked render at the top of the page, thanks to notorious leaker Evan Blass.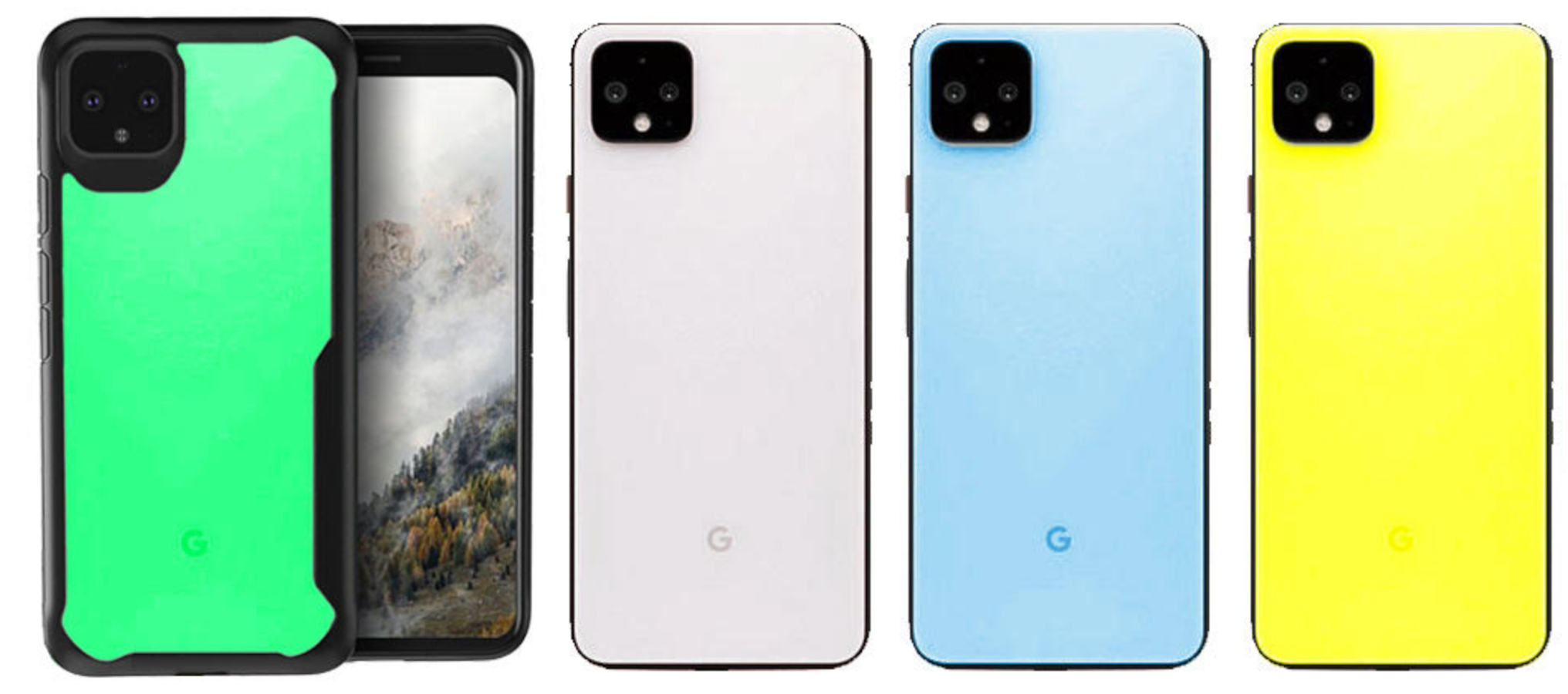 The aforementioned video also appears to show phones with blue and green frames, with a yellow button on the former and a red button on the latter. We've seen colorful buttons on past Pixels, but the overall approach for the Pixel 4 could be much more vibrant than ever. Will people buy in?
Mobile Fun believes it's happening. The mobile accessories retailer received word of four additional colours purportedly called Slightly Green, Maybe Pink, Sky Blue, and Really Yellow. The Slightly Green one is shown in an Olixar clear case, while the others are shown without. None are claimed to be real renders, so if they're real colours, we'll have to see how closely they compare to the real thing.
Fact or fiction?
As with the Pixel 3 before release, it's tough to dispute what it's going to look like. The leaks are just too plentiful.
What about the Google Pixel 4's screen?
The Pixel 3 XL had a pretty brilliant 6.3in Super AMOLED Quad HD+ display, so we're hoping for another one along those lines. 9to5Google suggests that the Pixel 4 XL will indeed stick with a 6.3in QHD+ display, while the standard Pixel 4 will have a 5.7in FHD+ (1080p) screen.
Here's the key upgrade, however: the site claims that both phones will feature a 90Hz "Smooth Display" along the lines of the OnePlus 7 Pro, which has one of the best screens on the market today. The Pixel 4 XL's screen should especially be a treat, between the clarity of QHD+ and the added smoothness of the 90Hz refresh rate.
XDA Developers reports that code within Android 10 also points to a 90Hz screen on the Pixel 4 models. Leaked specs via 9to5Google confirm all of the above details, from size to resolution and 90Hz.
Fact or fiction?
Putting 90Hz displays on the Pixel 4 phones will be a huge upgrade that'll help set these phones apart from (most of) the Android pack.
How much power will the Google Pixel 4 pack?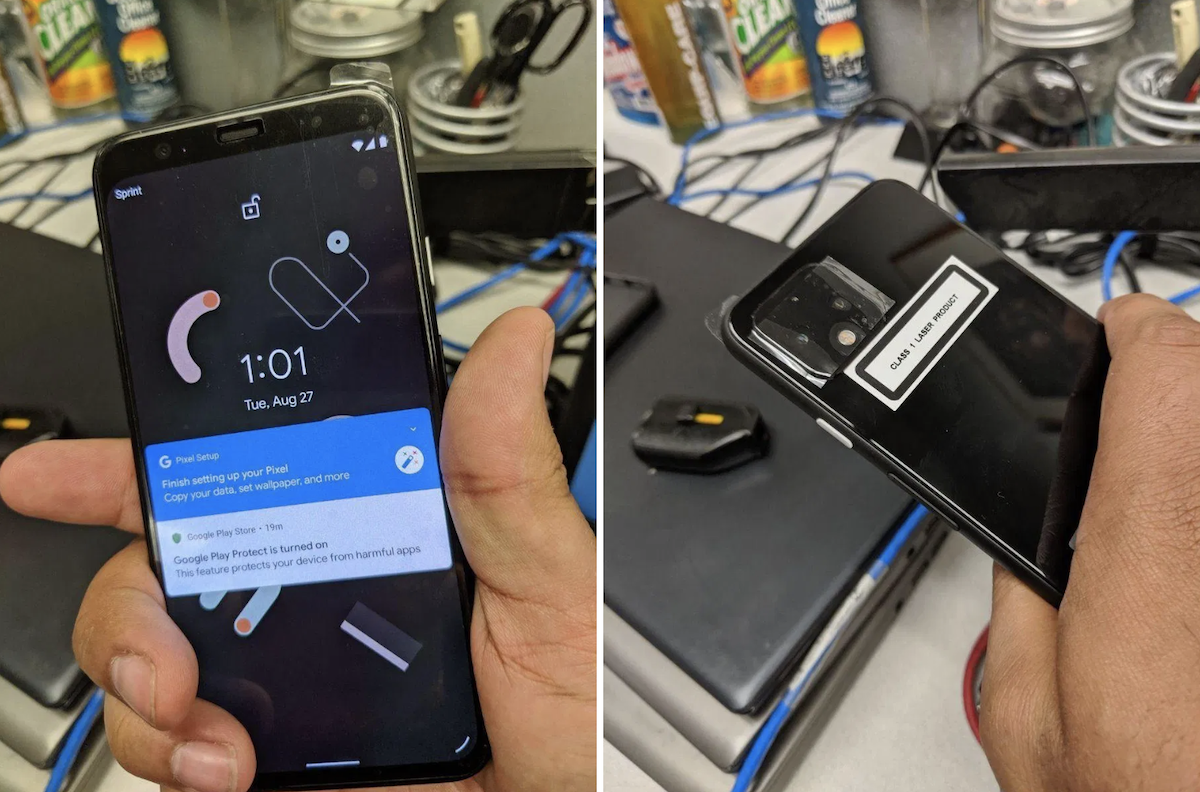 History suggests that the Pixel 4 will use the Qualcomm Snapdragon 855, since Google always uses the latest and greatest flagship Snapdragon, and we suspect that'll be true again this time around.
Supposedly, the phone popped up on Geekbench earlier this year under the codename "Google Coral," and the results are pretty close to what we've seen from other Snapdragon 855-equipped phones. Even if the benchmark listing isn't real, the results look about right. Pricebaba/OnLeaks suggests that the phone will pack 6GB RAM, which is a bump up from 4GB from Pixel 3 models and should help with keeping things speedy throughout.
In terms of battery size, 9to5Google says to expect a smaller 2,800mAh battery on the Pixel 4 this time around (compared to the Pixel 3), but a larger 3,700mAh pack on the Pixel 4 XL. 9to5Google's spec leak confirms all of these details, and points to 64GB and 128GB storage options for both models (sigh). It also points to a "Pixel Neural Core" alongside the Snapdragon 855, which likely replaces the previous Pixel Visual Core to help with image processing.
What you're seeing below are purported leaked photos of the Pixel 4 obtained by XDA Developers EIC Mishaal Rahman. It matches all of the official teasers and information, along with previous leaks, and is aparently running Android 10 as expected. Real or legit? We think it's real – but even if not, it's probably close enough.
Fact or fiction?
The Snapdragon 855 sounds right, and if true, then it'll pack plenty of power.
What kind of cameras will the Google Pixel 4 have?
It's official: Google will finally adopt the multi-camera trend with the Pixel 4. Google's teaser shot further up the page shows what looks to be two cameras and an additional sensor, perhaps a time-of-flight sensor, as well as a flash.
The previous single-camera Pixels have excelled at capturing extensive detail even as rivals bulked up their multi-camera arrays, so we're curious to see exactly what Google can do with a bit more hardware at its disposal. According to XDA Developers, code within the Google Camera app suggests that the second camera will be a telephoto lens. That's potentially good news for anyone who wants to get a little closer with shots, even if it feels like Google is a few years late in playing catch-up here.
9to5Google elaborates a bit, suggesting a 12MP main camera sensor and a 16MP telephoto lens on both models. Additionally, the site claims that Google is working on a DSLR-like attachment for Pixel 4 that may also be sold.
The above video, purportedly an official promo clip, shows an astrophotography mode that lets you capture legible shots of the stars. That would be pretty mind-blowing for a smartphone, if true – but Google's Night Sight feature shows that the company can make magic with a phone camera. Other leaks suggest an 8x zoom feature (surely through a combination of optical and digital zoom), as well as improved Night Sight and a Motion Mode that'll capture action shots without blur.
9to5Google unearthed a flood of additional photography details, including the addition of a second on-screen slider for "dual exposure control." The sliders will let you manually adjust highlights and shadows as you please to better capture shots in direct sunlight. The site also has an array of official sample photos that showcase features such as astrophotography and Night Sight improvements.
Fact or fiction?
Google lost the camera crown last year to Huawei's triple-camera flagships, but maybe Google can do more with two than rivals do with three (or four).
Is there anything else I should know about the Google Pixel 4?
The Pixel 4 will undoubtedly launch with Android 10, previously known as Android Q. The OS upgrade, which recently hit current Pixel phones, will bring some neat new perks.
Android 10 has a native Dark Theme mode that uses true black for OLED power savings, and Google's own apps have been updated to support it. The OS upgrade also improves upon the gestures introduced in Android Pie, makes it easier to keep key parts of Android updated on all phones, has a live caption capability for video and audio, and promises speedier app startups.
9to5Google has added a couple of other tidbits to the Pixel 4 conversation, with its sources noting stereo speakers on both phones, and exclusive Google Assistant features to the Pixel 4 phones. The site also suggests that the Pixel 4 will not come with earbuds or a 3.5mm-to-USB-C adapter.
And this video above (via 9to5Google) seems to show a pretty clear look of a Pixel 4 XL in the wild. Given Google's track record with abundant Pixel leaks, it's easy to believe that it's legit.
Nikkei reports that Google is testing a 5G edition of the Pixel 4, but that it won't be ready for release right away. The report suggests that Google might show it at the 15 October event, but also could hold it until spring to release alongside a cheaper version of the Pixel 4 (like the Pixel 3a).
Fact or fiction?
The leaks are sure to keep pouring out as the expected reveal nears. Stay tuned.