Get the inside track on your next smart home upgrade in the latest issue of Stuff Magazine!
The March issue of Stuff Magazine is available online and from all good stores now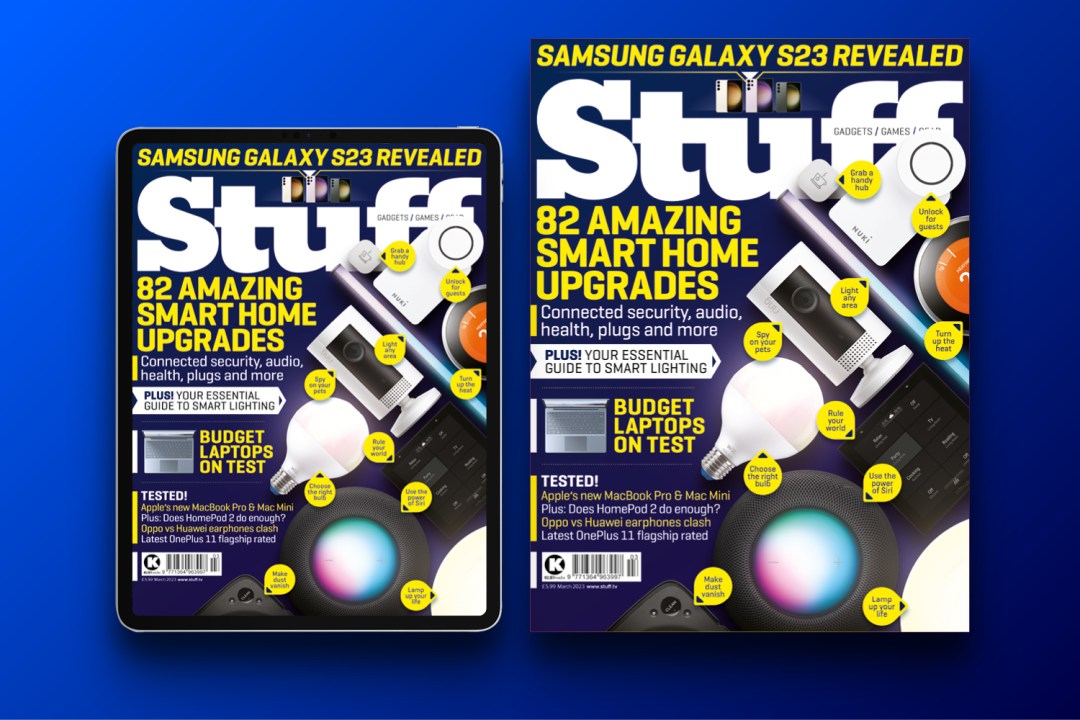 If you've been looking to upgrade your smart tech, have we got a treat for you in the latest issue of Stuff Magazine: our March issue lead feature is packed full of the latest kit to tack onto your burgeoning setup. Thanks to new services like Matter, many devices will work with each other much better in years to come.
But for now you still need to be careful to ensure you buy home tech that'll work with what you've got already; naturally, we'll help you through the maze. We've also got a cracking extra section towards the back dedicated to the fastest-growing area of the smart home: lighting.
Elsewhere we look at this year's hottest flagship phones so far – the OnePlus 11 is reviewed, while we've also looked at Samsung's new Galaxy S23 handsets.
And we've reviewed a trio of Apple products in the form of the latest MacBook Pro, Mac Mini and HomePod, as well as rounding up some fine budget laptops in our main group test (you'll be surprised at what you can get for your money). There's also a duel between affordable Oppo and Huawei earbuds, in addition to new gear on test from Sony and Bose.
Want more? Check out our latest reviews
Stuff Magazine is the world's best selling gadget magazine, covering all the latest and greatest gadgets and gear that money can buy.