The 8 biggest announcements from Nintendo's E3 2021 event
Breath of the Wild 2, new 2D Metroid, WarioWare, and more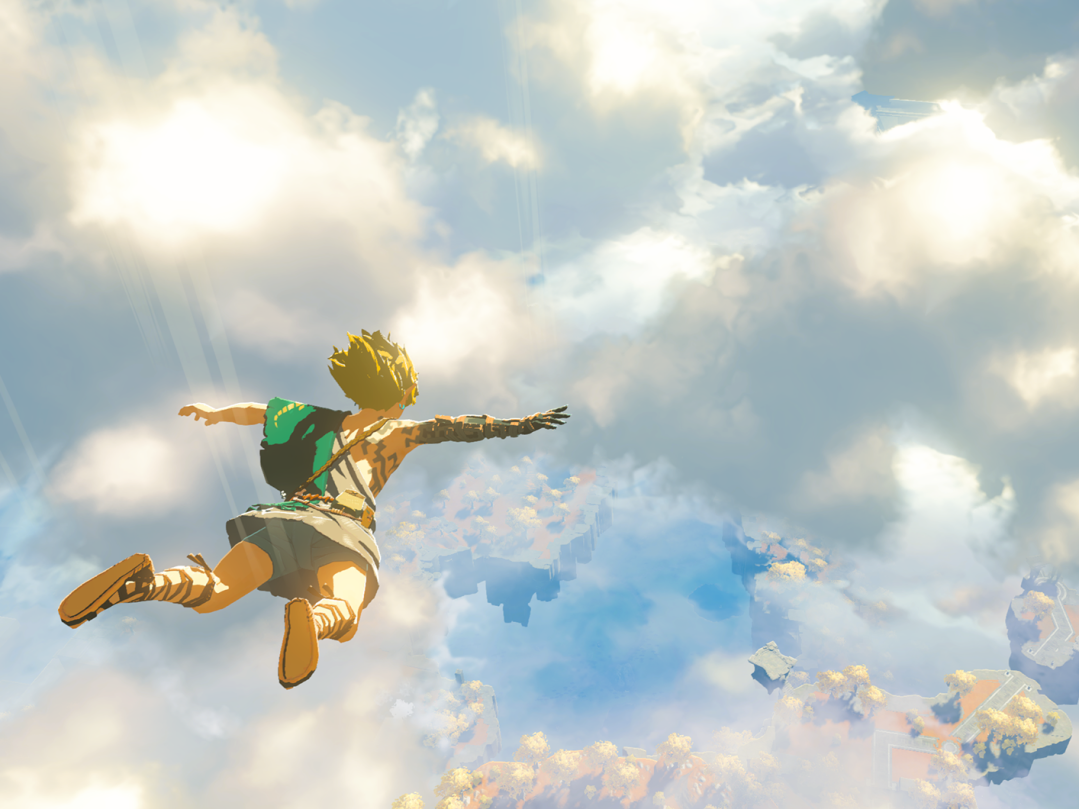 Even without the heavily rumoured Switch Pro console in tow, Nintendo helped send E3 2021 out with a bang on Tuesday.
Ninty's streaming show was packed with new entries in major franchises, including The Legend of Zelda: Breath of the Wild 2 and Metroid Dread, with an array of other fan-favourites in tow.
We already saw the new Mario + Rabbids game at Ubisoft's event over the weekend, but Nintendo had quite a bit more to showcase. Here's a look at Nintendo's biggest E3 reveals.
1) The Legend of Zelda: Breath of the Wild 2
First teased two years ago, the sequel to The Legend of Zelda: Breath of the Wild got a larger showcase at E3 2021 and a release target: and it's next year, of course. Skyward Sword HD is coming this summer and there's Hyrule Warriors: Age of Calamity DLC launching in the meantime, too. We didn't get much additional info on Breath of the Wild 2 yet, but this trailer is a beautiful reintroduction to the world of the widely-acclaimed original.
2) Metroid Dread
FINALLY. Nintendo hasn't made a completely new side-scrolling Metroid game in nearly two decades, but we're finally getting one this year with Metroid Dread on Switch. Funny thing is, Metroid Dread was actually rumoured to be a game about 16 years ago, but now it's real – and really coming on October 8. From this first trailer, we see a modern-looking game with classic 2D design, plus some inventive new foes.
3) WarioWare: Get it Together!
Finally, Wario gets his day in the sun on the Switch, with a brand new WarioWare: Get it Together! entry launching later this year. While keeping the wacky vibe of the past micro-game collections, Get it Together! introduces some new elements, such as two-player cooperative action and the ability to use characters' varying abilities for different strategies. Grab it on 10 September.
4) Advance Wars 1+2: Re-Boot Camp
As with the Metroid news, word of a new Advance Wars is long, long overdue. In this case, however, it's not a brand new game. Nintendo is bringing together the two original Game Boy Advance tactics games into a new, remastered Switch bundle, but it's a great sign for the future of the franchise – particularly with that pun-tastic title. It'll be released on 3 December.
5) Shin Megami Tensei V
If you've been looking out for the next big Japanese role-playing odyssey to savour on your Switch this year, here you go: Shin Megami Tensei V, the latest in the core franchise behind the popular Persona sub-series, will release on 12 November. As before, this Switch exclusive is all about battling and commanding demons with various powers and forms, with a distinctive look and surely plenty of potential to explore this world for dozens and dozens of hours.
6) Game & Watch: The Legend of Zelda
Following in the footsteps of last year's Super Mario Bros. edition, Nintendo is tapping into multiple layers of nostalgia with the upcoming Game & Watch: The Legend of Zelda. This version gives you three retro adventures to play: the two original NES entries, as well as The Legend of Zelda: Link's Awakening from Game Boy. Play them all on this charming, standalone, green-and-gold portable device later this year.
7) Mario Party Superstars
Relive the glory days of contentious group gameplay sessions with Mario Party Superstars, a mash-up of classic mini-games and content from the classic, original Nintendo 64 entries. It features five different boards from those 64-bit titles and more than 100 mini-games, all of which can be played online. It will release on 29 October.
8) Smash Bros. X Tekken
Is it a new Smash Bros. game?! Of course not. Nintendo seems inclined to keep pumping Super Smash Bros. Ultimate full of new fighters for some time to come, and the latest is Kazuya from Tekken. Nintendo didn't announce a date for the latest addition, unfortunately, but there will be an in-depth stream on 28 June. The above trailer is pretty great, too!