The 5 biggest announcements from Ubisoft's E3 2021 event
Mario + Rabbids return, plus Avatar, Rainbow Six Extraction, and more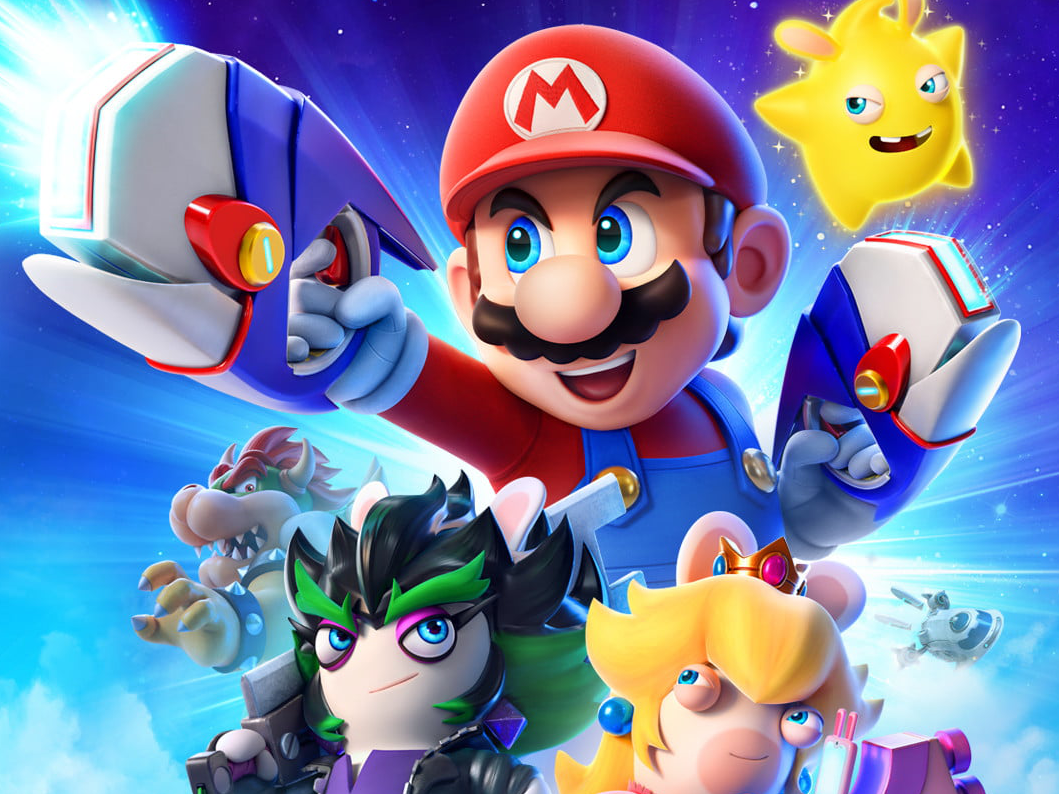 E3 is back in 2021, although the annual gaming expo is unsurprisingly a streaming event this time around. Still, it has new game announcements, and that's what really matters.
Ubisoft just held its streaming event, and they unveiled a few big new games – although some aren't coming until 2022. The pandemic has undoubtedly impacted development, but worry not: there are some new games launching this year too, along with compelling add-on content. Also, Just Dance 2022 is coming, of course.
Here's a look at the biggest announcements and trailers from Ubisoft's E3 2021 stream.
1) Mario + Rabbids Sparks of Hope
The original Mario + Rabbids Kingdom Battle was a delightful early Switch gem, a turn-based mash-up from Nintendo and Ubisoft that packed loads of charm and cartoonish chaos. Well, they're doing it again.
Mario + Rabbids Sparks of Hope is the new sequel, which seems to take on a universe-spanning theme with some Super Mario Galaxy influence within (Rabbid Rosalina!). The titular Sparks are a mash-up between Galaxy's Lumas and the Rabbids, and Ubisoft says the game has new action elements in the mix alongside the core tactical gameplay. What they've shown looks like another entertaining Switch affair – but it's not coming 'til next year.
2) Avatar: Frontiers of Pandora
Remember Avatar? It's been a dozen years since James Cameron's box office-shattering epic came out, and truth be told, it hasn't had anywhere near the kind of culture impact you'd expect from such a massive release.
But there are four sequel films coming in the next several years, with the first coming in December 2022, and there will be a brand new Ubisoft game alongside it. This teaser suggests a vast, beautiful open-world experience, and it's coming from Ubisoft Massive (The Division) next year.
3) Rainbow Six Extraction
Originally announced as Rainbow Six Quarantine but… you know, obviously renamed following the pandemic… Rainbow Six Extraction was given a proper spotlight during Ubisoft's E3 stream ahead of a 16 September release.
Extraction is built around Rainbow Six's familiar squad-based shooter core, albeit with eerie alien enemies this time around. It's not quite Left 4 Dead, but if you're looking for a more tactically-minded take on that kind of co-op experience, this might do the trick. Watch the gameplay demo above.
4) Far Cry 6 DLC
Ubisoft recently showed more of Far Cry 6 ahead of its 7 October release, highlighting legendary actor Giancarlo Esposito's role as dictator Antón Castillo. During the E3 stream, they showed a bit more of that compelling footage, but also highlighted some enticing stuff coming in the post-release DLC.
The publisher will launch a season pass for Far Cry 6 that includes content letting you play as the villains from the past three core entries: Vaas from Far Cry 3, Pagan Min from Far Cry 4, and Joseph Seed from Far Cry 5. You'll also get the wacky, over-the-top Far Cry 3: Blood Dragon included in the package.
5) Assassin's Creed Valhalla DLC
Nope, there's no new Assassin's Creed game coming in 2021, but that's to be expected. Still, there's good news: last year's stellar Assassin's Creed Valhalla will be the first series entry to be supported with new content into its second year, so fans will have more to play.
Following the recent Wrath of the Druids DLC release, Ubisoft will next drop the Siege of Paris expansion this summer, plus a chill Valhalla Discovery Tour mode will come later this year. You can expect even more stuff in 2022, so stay tuned for more.