Nintendo Direct: our favourite game announcements from September's event
Everything you'll be playing this holiday season and beyond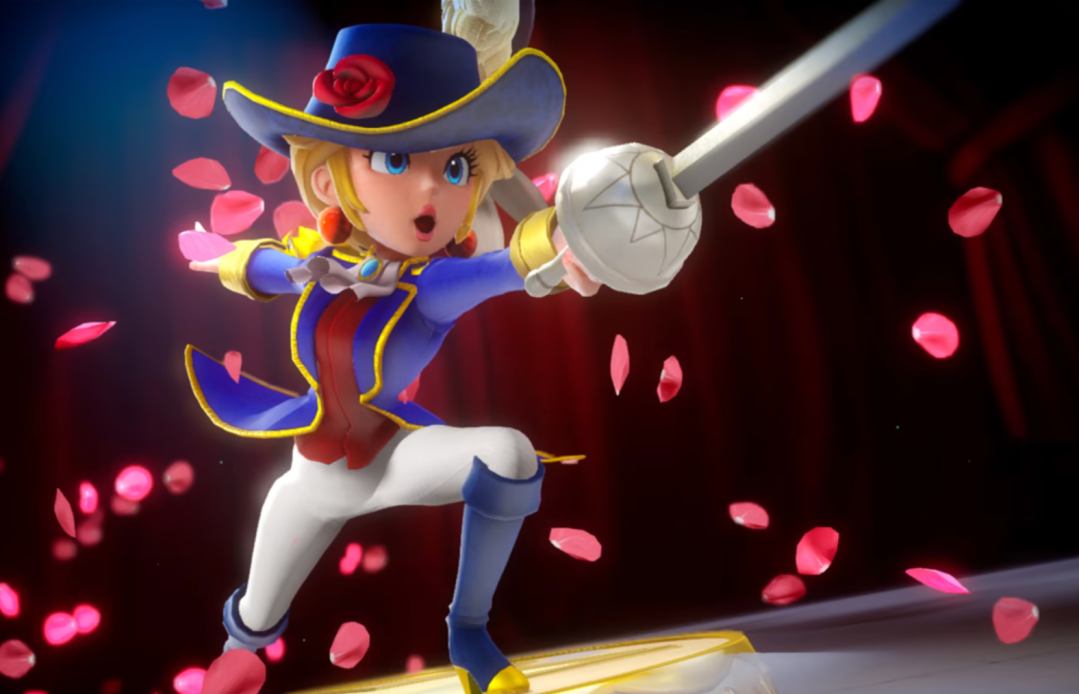 Months after its biggest release of the year and with rumours once again swirling about a brand new console, the Nintendo Switch's inevitable successor, the latest Nintendo Direct streamed on Thursday (3pm GMT) proves the Switch still has plenty to give.
Sure, it's quite hard to deliver another scorcher like Tears of the Kingdom this late in the console's life cycle, but there were enough surprises to please Nintendo fans and the nostalgic gamers that ensures there will be good reason to keep playing the Switch this holiday season and well into next year.
While you can watch the whole 40-minute Nintendo Direct for yourself here, we've rounded up what we considered to be the highlights and their respective trailers right below.
---
1) Princess Peach: Showtime
No longer the damsel in distress, Princess Peach finally gets her time to shine in this platforming adventure that sees her on a journey to save the Sparkle Theatre from an evil witch.
She'll be teaming up with a guardian ribbon called Stella, who does more than just give the Mushroom Kingdom's princess a ponytail. The big theme is that for each level, she'll also be able to don new costumes granting her new abilities, from a sword fighter to detective to martial artist to patissiere, and more. It's like Super Mario Odyssey but with costume changes.
Release date: 22 March, 2024.
2) Paper Mario: The Thousand-Year Door
While we already know about the upcoming remake of Super Mario RPG, which also had a quick update in this Nintendo Direct on a few new features, Nintendo fans will tell you that the all-time Mario RPG is the GameCube classic, Thousand-Year Door, and after years of rumours and wishes, it's finally coming to Switch.
Rather than a straight port, this is a remake with enhanced HD graphics but which appears to be keeping everything in tact, from its weird and wonderful characters, the hilarious writing and set pieces, as well as its turn-based battles taking place on a theatre stage.
Release date: 2024
3) F-Zero 99
Fans have been clamouring for a new F-Zero game that's not just race tracks in Mario Kart 8, and while this might not be the result they were expecting, it's nonetheless an intriguing twist.
Much like Tetris 99 and Pac-Man 99, this takes the classic SNES racer and transforms it into a racing battle royale, as you try speed around classic tracks to be the last racer standing, making the most of your boosts while also collecting sparks from other crashed-out racers to get ahead by hook or by crook. As with previous classic 99 games, this is free for Nintendo Switch Online subscribers.
Release date: Out now
4) Unicorn Overlord
For sure, this takes home the prize for daftest sounding game title, but fans of tactical fantasy role-playing games should sit up and take notice as this comes from Japan's finest RPG developer Atlus and Vanillaware, the creator of the acclaimed 13 Sentinels: Aegis Rim.
With a goregous handpainted art style, Unicorn Overlord combines overworld exploration with a tactical battle system where you can recruit over 60 unique characters throughout five nations, from humans to beasts, and even angels.
Release date: 8 March, 2024
5) Splatoon 3 Expansion Pass: Side Order
Having just passed its first anniversary, we finally got more details of the upcoming story expansion for Splatoon 3, which had been teased in a previous Nintendo Direct.
While it looks like it won't be replicating the excellent Octo Expansion from its predecessor, it's been designed to be extremely replayable as you'll be ascending a tower called the Spire of Order, each floor filled with different challenges as you also unlock new abilities.
Release date: Spring 2024
6) Trombone Champ
One of the viral indie hits of the year, Trombone Champ is a rhythm game where you hilarious try to honk, blow, and toot your way through over 45 songs, from classical tunes like God Save The King to electronica.
A Switch port is even more inspired as you can use the Joy-Con to play in even more hilarious ways, be it with tilt motion controls or even the using your hand and the IR motion camera, one of very few games to make use of the Joy-Con's feature. Better still it features local multiplayer for up to four players!
Release date: out now
7) Everything else
Considering the breakout indie hit it's been, it's no surprise that Dave The Diver is also making its way to Switch as a console exclusive on 26 October, with a demo available on the eShop right now.
Nintendo has a pretty stacked first-party release schedule from now all the way into summer 2024, although many are notably remakes and remasters. These include the remastered Another Code: Recollection, a two-part DS and Wii point-and-click adventure series coming in January, a remake of GBA puzzle classic Mario vs Donkey Kong coming in February, and Luigi's Mansion 2 HD, coming next summer.
They're not the only remasters included, as the Nintendo Direct also showed an upcoming remastered collection for the first three Tomb Raider games, launching on 14 February, which will also let you toggle between the new HD graphics and the original polygonal look.
It also provided updates of its upcoming new releases, such as WarioWare: Move It, showcasing how its new 200+ micro games are all based around assuming a set form before you're asked to perform the correct actions in a matter of seconds.
We can also expect the final wave of the Mario Kart 8 Deluxe Booster Course pass to arrive in Winter 2023, which includes a remake of Mario Kart Wii's Daisy Circuit as well as four new racers: Diddy Kong, Funky Kong, Pauline, and Peachette. For those yet to buy the DLC, you'll also be able to pick up a physical version on 6th October, featuring extra goodies like stickers, although that won't include the base game.