How to capture amazing sunsets with a DJI drone
Find out how Californian amateur photographer Barry Blanchard uses his DJI kit to take shots that'll give you a lump in your throat
You don't have to be a gear-laden professional to take amazing photos. The best camera, after all, is the one you have with you.
Barry Blanchard, a jewellery designer by trade, is never without his camera. He spends hours photographing his native California. And he's fortunate: there sunsets there can be breathtakingly beautiful – which is why he uses DJI systems to capture, and revel in, the local landscape.
This use of drones aligns with his artistic approach; Barry is always aiming to infuse his work with real emotion. Aerial photography, he says, lets you see things from new perspectives. To look at his photos, you might also see the eye of a professional or lifelong amateur, and yet Barry's entry into photography only occurred in 2011 – and was anything but typical.
Second sight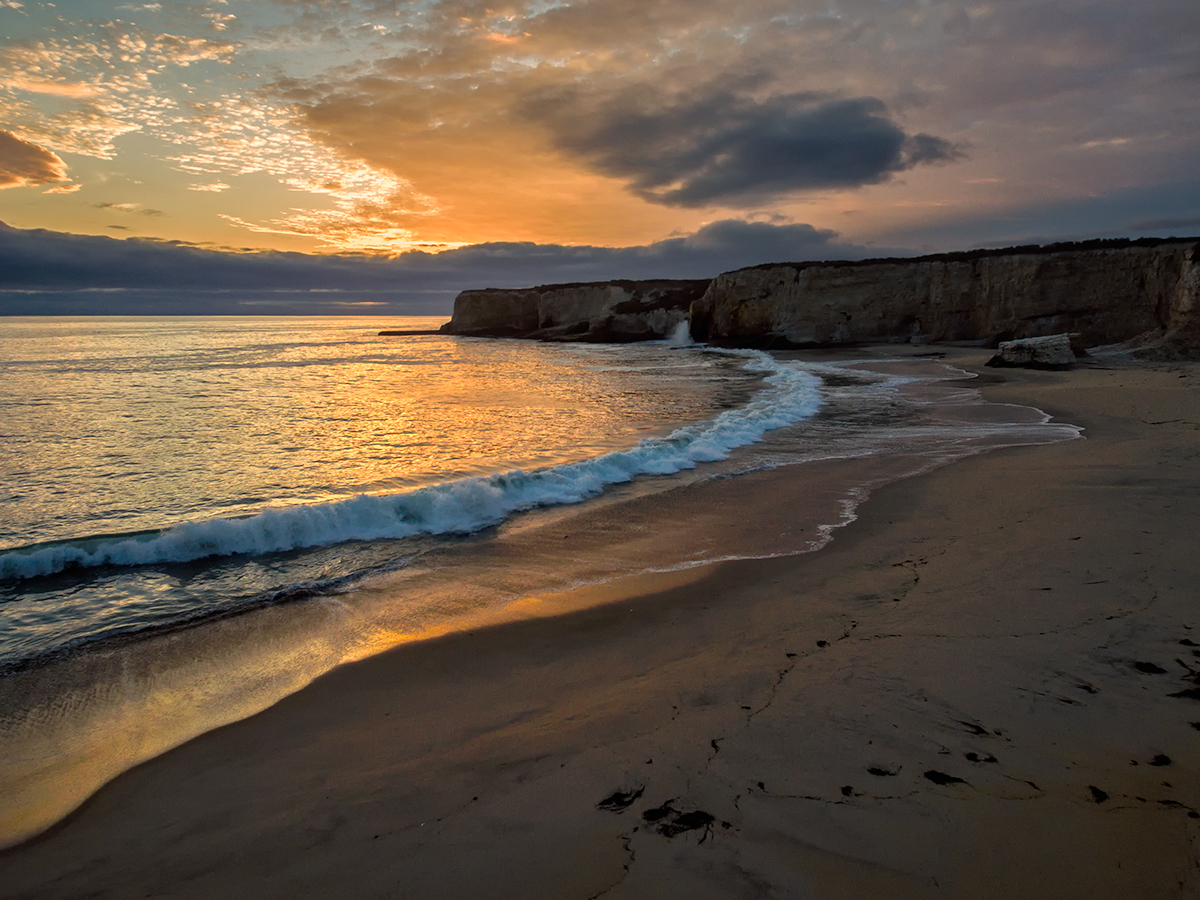 One day, without warning, Barry suffered acute hearing loss – later attributed to Ménière's disease. A period of introspection followed, which aligned with the launch of Google+, on which Barry chanced upon – and was mesmerised by – a photo by Trey Ratcliff, who explained it was a high dynamic range shot.
"With my hearing loss where it was, I saw this picture and it was a nice deflection," recalls Barry. "So I grabbed my work camera, which we used to photograph products, and ran down to the ocean, to try and duplicate the image." Barry remembers how, on arrival, he suddenly noticed how beautiful everything was: "I got this huge emotional surge. I'd worked here for years, but never stopped to enjoy the beauty. It occurred to me: when you lose a sense, the others pick up. And I now saw the world differently."
Soul searching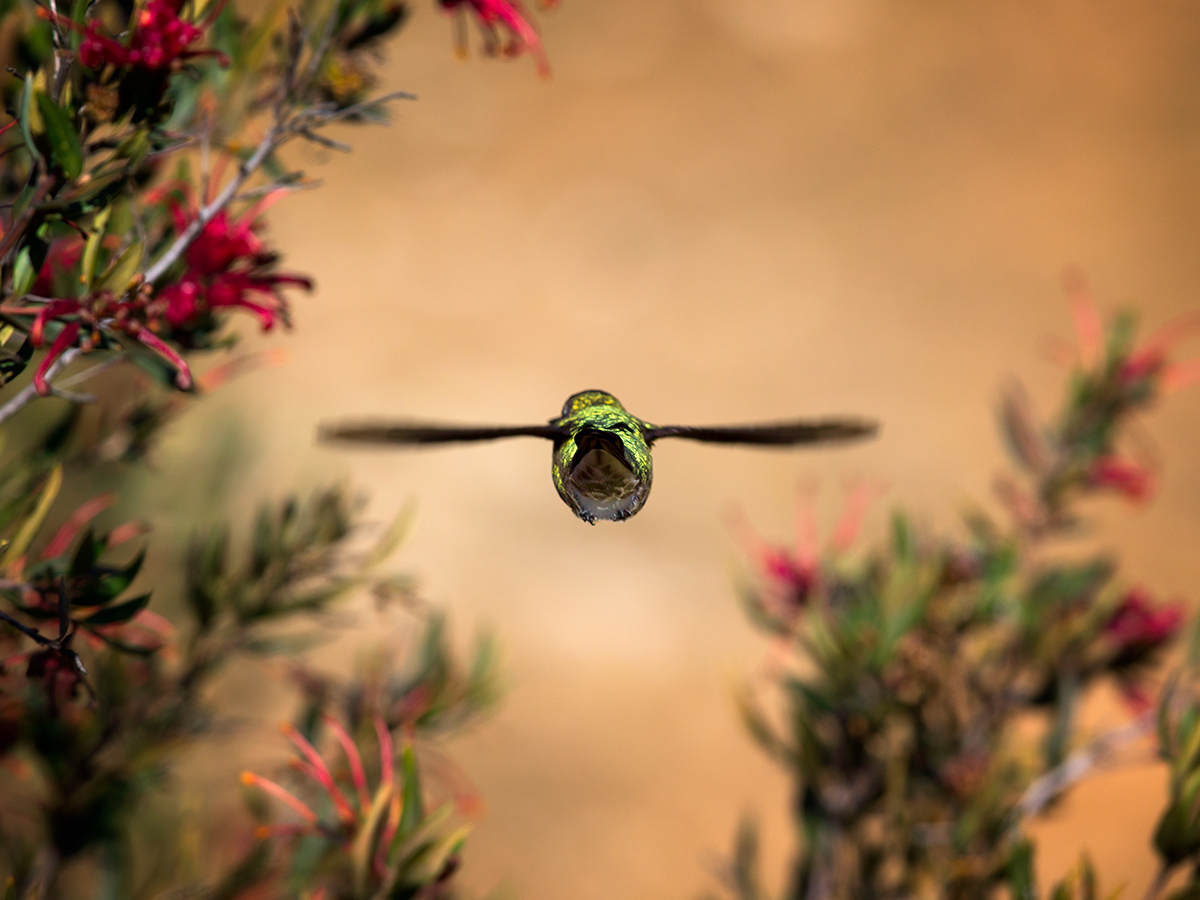 Reasoning that photography was, as he puts it, good for his soul, Barry invested increasing amounts of time in his new passion. But a second-chance event changed everything again. Having become known for photographing hummingbirds, Barry was asked to shoot a remote control helicopter. On the day, someone put a DJI Phantom 1 into the air. "I asked whether it was hard to fly, and he said no. Then I bought my own. The rest is history."
Barry's own photographs quickly started gaining traction on social media, and he subsequently found himself immersed in a world of pioneering technology, connecting people across the fields of engineering, remote flying, photography, and beyond. "Photographs made with small unmanned aerial systems are the biggest change since we went from film to digital – a big, big deal," he says.
A new angle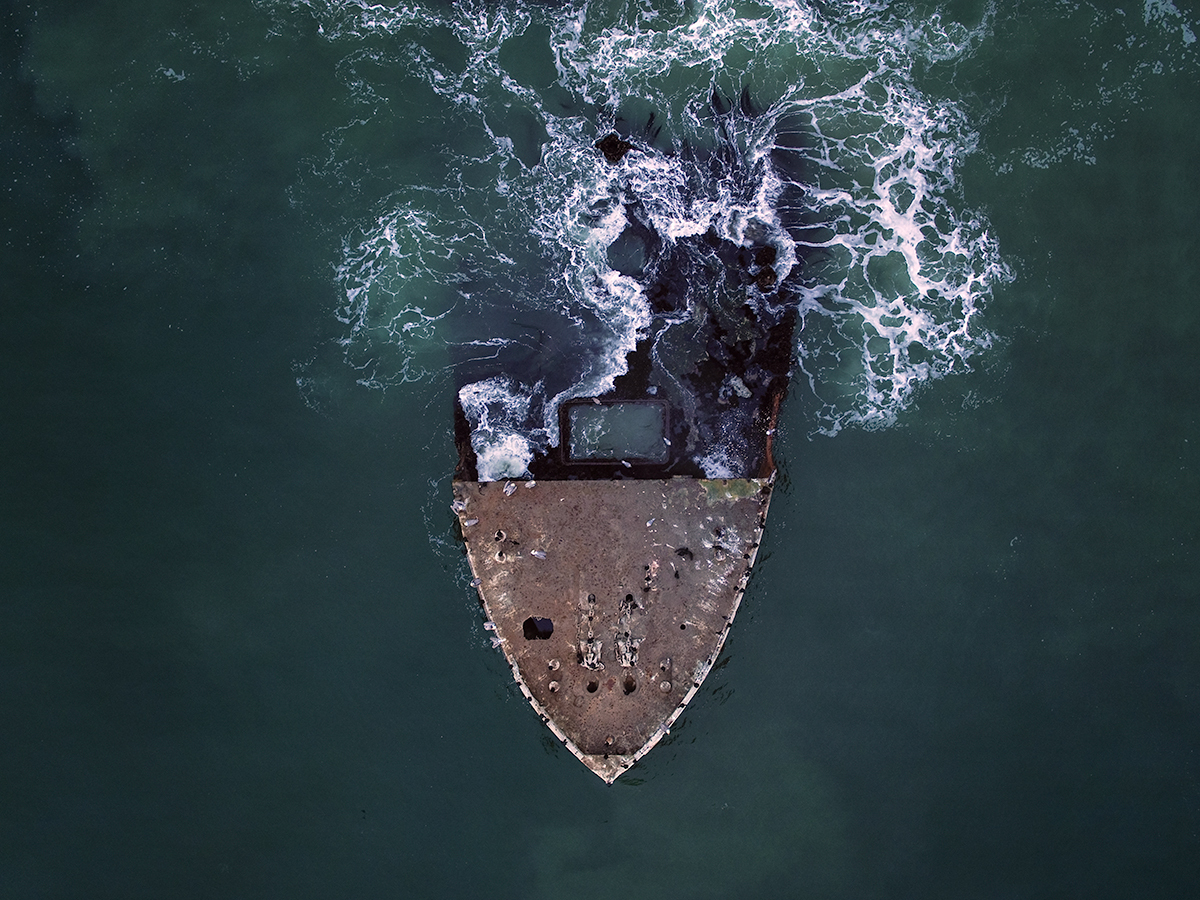 For Barry, everything centres on what he believes is still a new opportunity in photography – capturing pictures of something at an angle never before possible. "Everything's had its picture taken," he notes. "Every icon, every national park, every beautiful waterfall." But it's the opportunity to take it at a low-angle altitude with a small unmanned aerial system that became a true passion.
However, Barry's ethos departs from many others in the field through an approach that's far from reportage. His imagery is frequently full of drama and colour, which Barry says is down to a desire to capture emotions rather than just the scene itself. And he's meticulous about how he does so.
Making a photo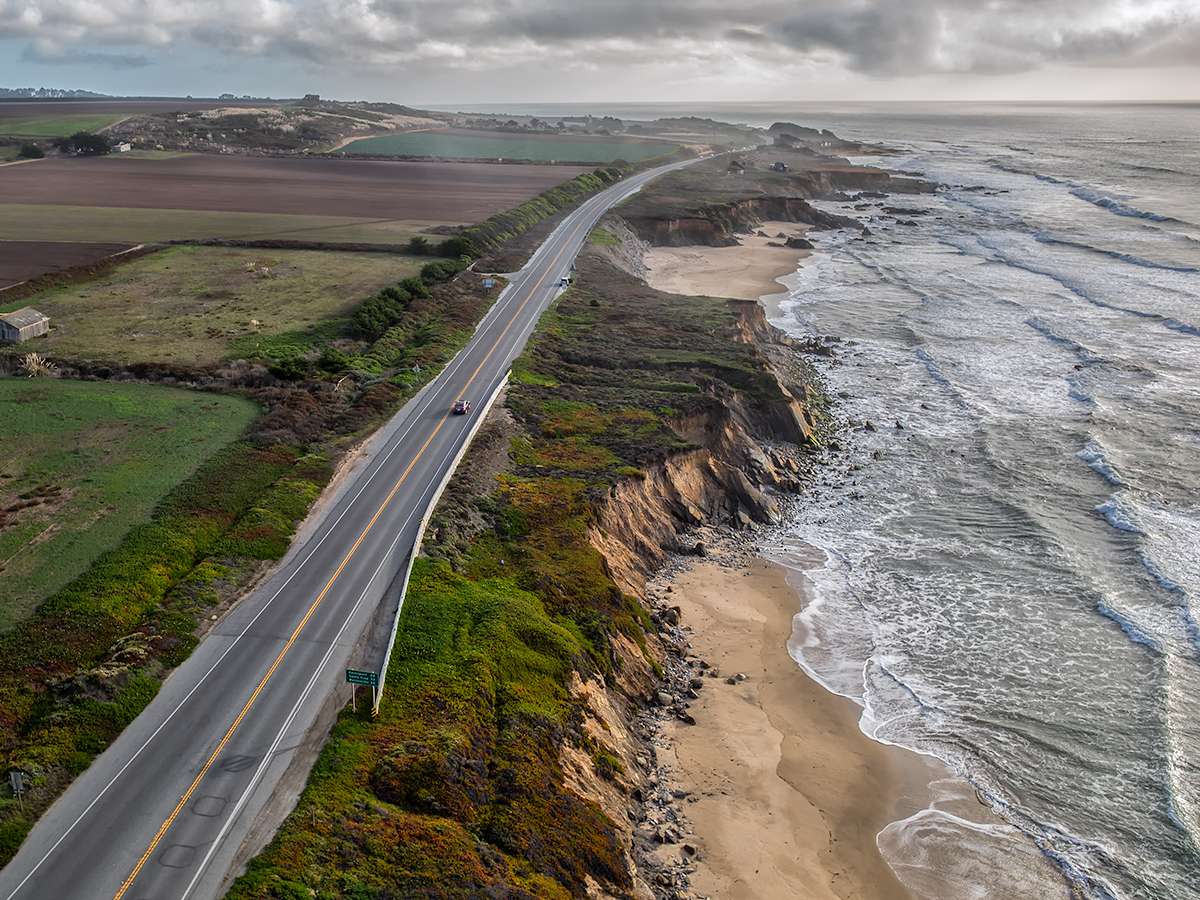 Before arriving at a location, Barry studies weather patterns to find out where it'll best to place himself. "And I'm not going out to take a photograph," he affirms. "I'm going out to make one. I like to be a visual artist – I'm not a journalist. You're going to see my own personal emotions in the picture – the feeling I had when I pressed the shutter button."
He says a song will enter his head around this time, and he'll stop thinking about what's going on in the world, becoming absorbed in the moment. On returning to his studio, he'll find the same song and play it while editing. "People laugh at me about this, but it's been a normal thing I've done over the years," he explains. "While I'm editing, I've got my music playing and am disconnected from everything but me and what it felt like to be in that picture."
If the song finishes before the edit's done, Barry allows one more play. Any longer and the photo is scrapped ("My thinking is I want the best possible picture on the memory card"). He only allows a little bit of grunginess, punch, and over-saturation as a reflection of how he was feeling emotionally when a picture was taken.
Making a connection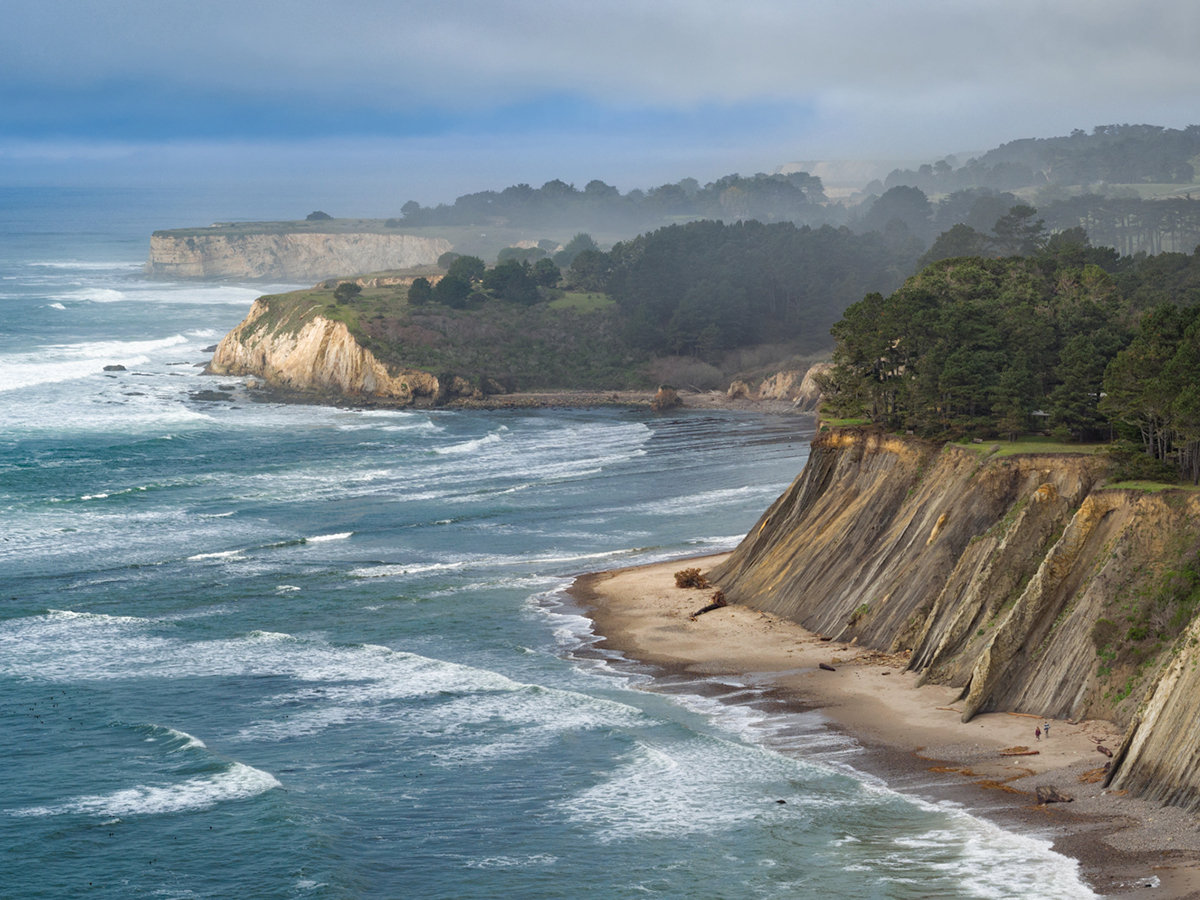 The ideal for Barry is to give people something; to share a part of his world with the rest of the world. "If someone can look at one of my pictures and somehow smell the salt spray of the ocean, and feel the warmth of the sun as I felt it, I've succeeded," he says. And, crucially, he also reckons this wouldn't work as a commercial venture: "If I had to turn this into a business, it just wouldn't be the same picture."
In a world where people increasingly clamour to make money, this is a refreshing approach, and Barry almost revels in being both 'newbie' and an artist: "I've been doing this half a decade, but that's nothing. Twenty or 30 years as a photographer is a big deal. I hope I always stay a new person and am just as hungry as right now to make the greatest captures – the best images I can get."
Chasing the sunset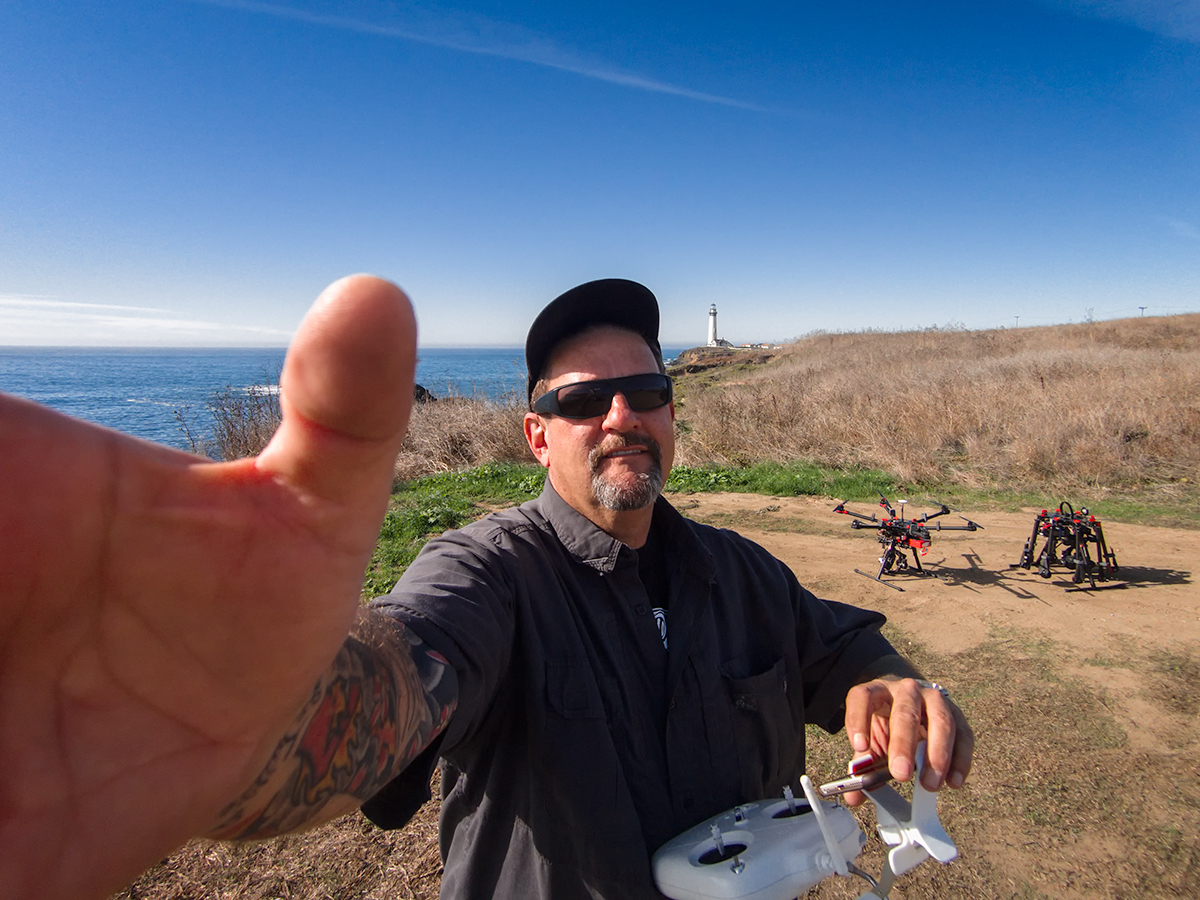 And sunset is where Barry believes he's at his best: "I'm a sunset chaser. I live on the California coast, where the sun sets into the ocean." A major revelation – aided by his hearing loss and photography changing the way he sees the world – was how unique each sunset is: "I started to realise each only happens once a day, and they're never the same."
So whether or not Barry captures the perfect image on any given day, he thinks watching the sun set into the horizon is "one of the greatest events anyone can experience… and yet we take it for granted". Sitting there, waves crashing against the shore, he receives that same emotional punch every time. "And in that moment, the world's not such a bad place to live in."
Barry hopes this emotional connection never dims. "It's a beautiful thing to become an artist, and DJI gave me the ability to shoot things that have already been shot, but in a completely new way. This makes me very happy, and encourages me to keep working with the team, offering suggestions, and teaching those who come after me what I already know. And I do this freely because it matters."
Barry's five tips for drone photography
1. Understand a drone's versatility
Barry has a tripod in his car, but doesn't use it: "With my DJI M600, I'll hover at standard tripod height, then dip below a cliff to take an otherwise impossible shot, then go high to get my wide view. I get 20 minutes with one battery pack. Sunset comes and goes in less than that!"
2. Forget about the camera
If you're a photographer but new to drones, Barry says to "just take some photos and have fun". You need to "just learn how to fly properly, because when you're focussing on the camera, you're not focussing on this thing with spinning propellers!"
3. Understand composition
Similarly, for people well-versed in flying but not photography, it's important to understand the other world: "Learn about camera settings. Just put the craft on a bench, and figure out basic composition for a shot."
4. Learn from bad photos
Barry reckons you learn more from a bad picture than a good one. Shots you're not happy with have value, because you can tell what you need to learn, through asking the key question of what you don't like about them.
5. Find your own voice
There isn't much point in trying to be someone else, thinks Barry: "I don't want to make pictures like somebody else. I don't want to edit pictures like somebody else. I want to stand out and have my own style. I want to be an artist."
Read more from DJI
From the Phantom drone to Hollywood: 10 years of DJI innovation click here >>
Pro tips: here's how to get started in drone photography click here >>
To find out more about DJI drones, click here >>