Huge 14.5in Lenovo Tab Extreme takes on the iPad Pro
The screen says entertainment excellence, the keyboard cover promises productivity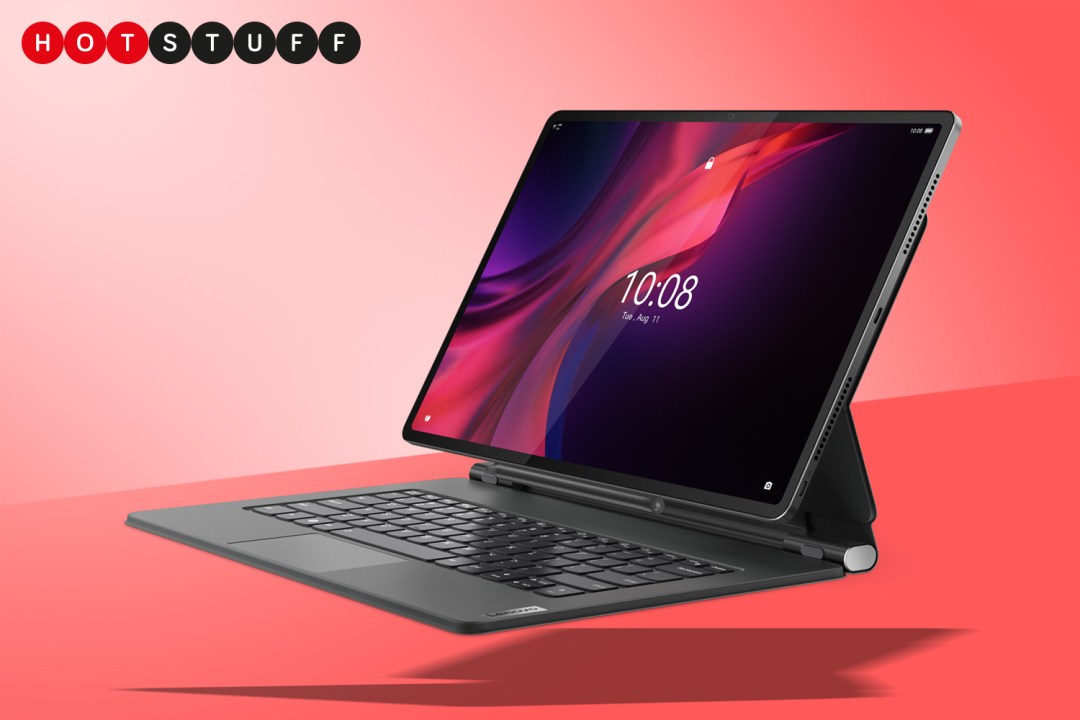 Android tablets just keep getting bigger and bigger. The Lenovo Tab Extreme is latest to break the size barrier, packing a 14.5in OLED that'll manage some serious multitasking when it isn't bathing your eyeballs in Dolby Vision videos.
Lenovo's new flagship tab promises to be an entertainment powerhouse, with eight JBL-tuned speakers that have been given the Atmos thumbs-up by Dolby, and the ability to act as a portable monitor for your other tech over a USB-C cable. Add in a floating keyboard cover and it should pull double duty as a productivity machine, too.
It attaches magnetically, with pogo pins to save faffing about with Bluetooth connections. There's tilt adjustment, LED backlighting for the full-size keyboard, and a touchpad with gesture support. A secondary kickstand lets you detach the tablet and stand it separately in either portrait or landscape view.
That 14.5in OLED has a sharp 3k resolution and 120Hz refresh rate, along with stylus support for Lenovo's Precision Pen 3 which magnetically attaches to the tablet when not in use. Inside power comes from a MediaTek Dimensity 9000 octa-core CPU, paired with 12GB of RAM and 256GB of on-board storage. There's a 13MP + 5MP camera duo around back, and a 13MP selfie cam up front.
It'll arrive with Android 13 out of the box, but Lenovo is promising three major Android version updates, along with four years of security patches.
Paper trail
Lenovo is also looking for a piece of the doodle-able e-reader pie with the Lenovo Smart Paper. The 10.3in E-ink tablet is for equal parts productivity and entertainment, with the bundled digital stylus able to make notes, annotate text and draw sketches, while the custom version of Android also plays nicely with epub format e-books.
The all-metal slate can also record digital voice notes using its built-in microphones, and has enough on-board storage for over 50,000 pages of notes. A companion app syncs books and documents to the cloud, which can then be nabbed on any Android, iOS or Windows gadget.
Battery life should be good enough for 7000 pages of reading between charges, or over 150 pages of written notes.
There's currently no word on pricing or availability for either the Smart Paper or the Lenovo Tab Extreme. We're betting the former won't be too dissimilar to the rival Amazon Kindle Scribe, but the latter is likely to come at a premium on account of that huge OLED display.