Garmin's latest Vivomove Trend hybrid watch goes wireless for health tracking
A refreshed watch with brand new features and shape-shifting arms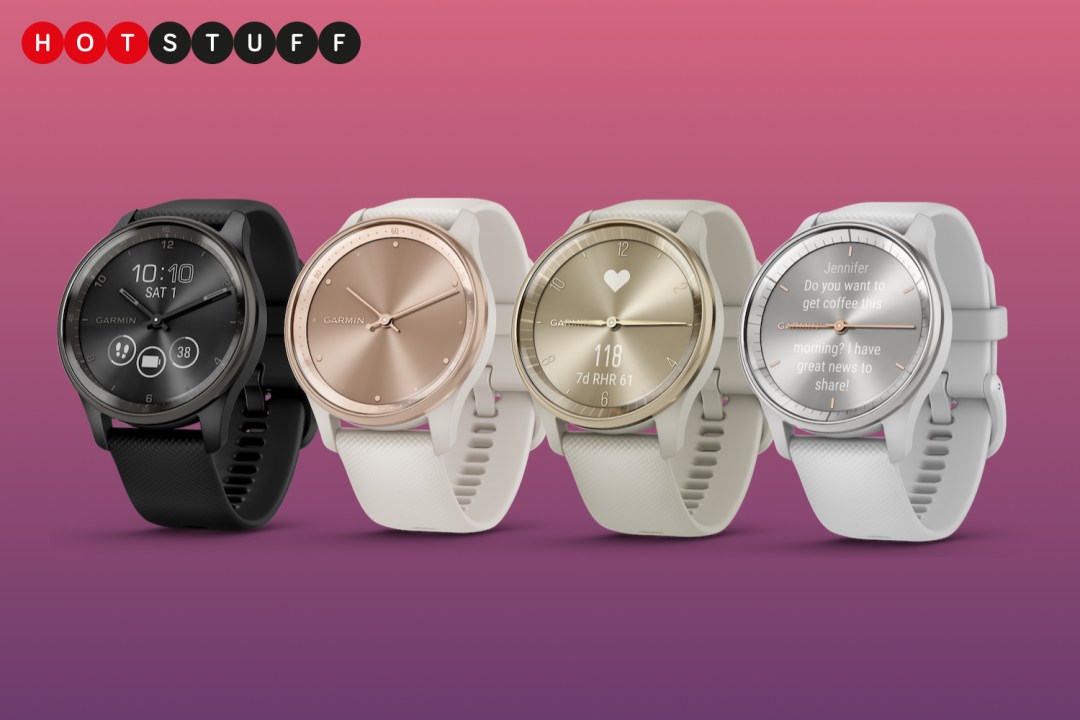 While Garmin showed off a bunch of new smartwatches at CES 2023, the brand hasn't taken off its running shoes just yet. A new version of the Vivomove Trend has just hit the shelves, packing loads of new features. A refresh of the previous version, the latest model manages to tackle both style and substance.
Perhaps the most notable new feature on the third-gen Vivomove Trend is Qi wireless charging. This makes the watch the first ever Garmin smartwatch to feature wireless charging. It's a step up from other watches, that often use a puck that isn't compatible with other devices. The bad news? Garmin's latest and greatest doesn't ship with the wireless charger, only the bog-standard wired option. You'll have to bring your own Qi charger to ditch the cables.
Another stand-out feature on Garmin's latest Vivomove Trend is the dynamic face. As a hybrid smartwatch, the device looks like a regular watch, with an LED display under the normal hands. But on the latest model, the watch hands rather snazzily move away, so you can easily view the information displayed. Talk about a watch to get moving!
Other new features include the addition of Garmin Pay, the brand's own NFC payment offering, sleep scoring, and a barometric altimeter. The display keeps the same LEDs beneath the watchface, but piggybacks off your smartphone for GPS. Garmin reckons the Vivomove Trend will last for five days on its battery – less than more expensive Garmins, but more than the Apple Watch Ultra. Expect to find menstrual cycle tracking, blood oxygen sensors, stress tracking, and all the other health features you're used to.
Fancy slapping this stylish number to your wrist? The latest Vivomove Trend is available to order directly from Garmin for £280/$270, with colour options available.