The best photo editing apps for Android, iPhone and iPad
Our selection of mobile apps will make your photos picture perfect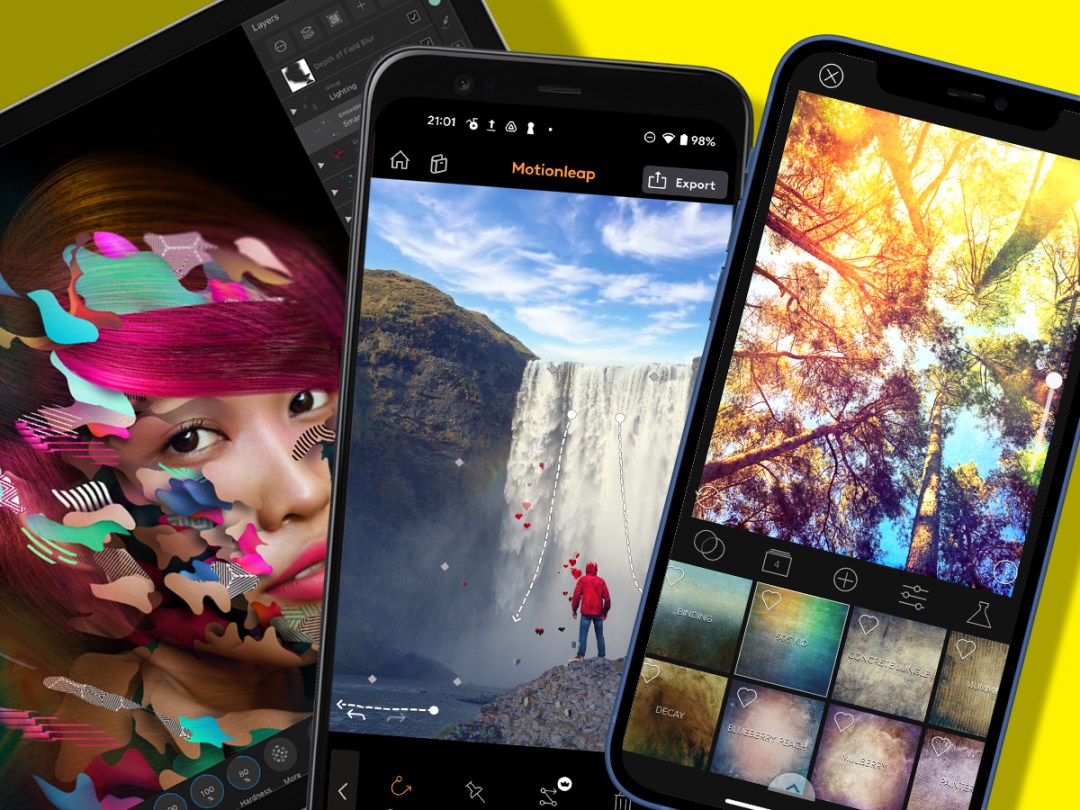 The idea of editing photos on a phone or tablet was once considered folly – akin to painting watercolours on a piece of sponge. That all changed as screens got sharper and touch controls more precise. Plus, with most of us using smartphones as our main camera, there's no shortage of raw material that could benefit from judicious tweaking before posting to Facebook or Instagram. If you own one of the best smartphones on sale today you could even get the job done right there. But which are the best photo editing apps to use?
There are hundreds of photo-editing apps out there clamouring for attention. The ones listed below are the best around.
The best photo editing apps for iOS and Android
Snapseed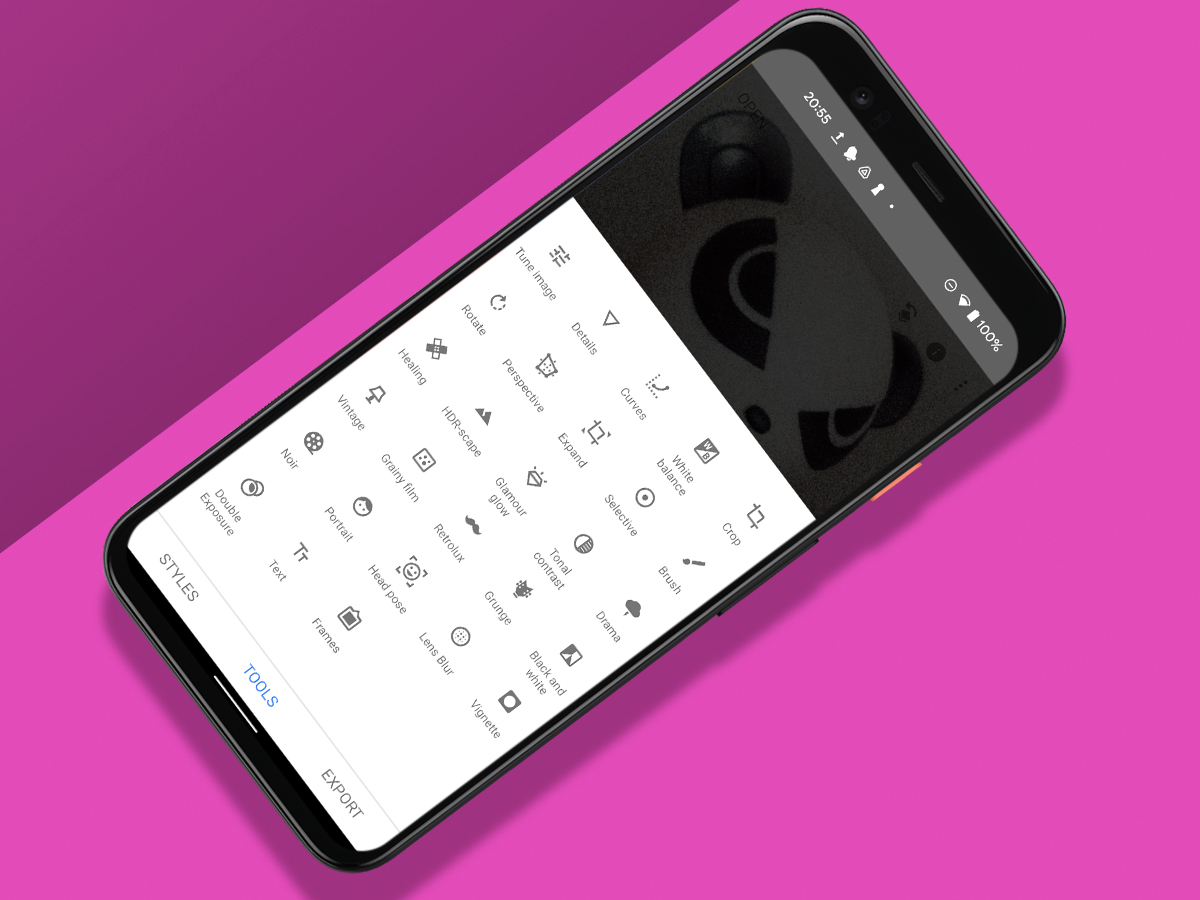 Google's take on photo-editing is approachable. Need to crop or rotate an image, or add a filter? All done in a couple of taps! Want great-looking text? Select from a range of styles and fonts and the app arranges everything!
But Snapseed goes much further. There's a powerful curves tool; filters can be tweaked and fine-tuned, as can text placement; and edits are non-destructive, so you can adjust existing edits and save 'stacks' as single-tap custom styles. It's pro-level stuff, but without the price tag.
Download Snapseed for Android (£free) / Download Snapseed for iOS (£free)
Pixelmator Photo
Apple bangs on about machine learning, but what does it do for you? In the case of Pixelmator Photo, it fixes a photo with a tap, through the app having been trained on tens of millions of pro-grade snaps.
On those occasions where the app flubs a bit, you can dig into a slew of sliders and wiggly line graphs, while cackling like a darkroom wizard. Whether buying for one-tap fixes or as a pro wanting to save time, you'll find this one a ridiculous bargain at seven quid.
Get Pixelmator Photo for iPad (£6.99)
Affinity Photo
On the desktop, Affinity Photo is a full-fledged Photoshop alternative with a wallet-friendly price-tag. On iPad, it's… basically the same, just with an interface rethought for touch controls and Apple Pencil. In other words: desktop-level photo editing on a tablet.
You'll need to invest the time to fully master its many tools. But with patience and a modicum of skill, you'll soon be revelling in multi-layered photo-editing bliss, mulling over whether you need a PC or Mac at all.
Get Affinity Photo for iPad (£19.49)
Adobe Photoshop Lightroom
Although Photoshop's rocked up on iPad, Adobe's to date been keener on satellite mobile apps than desktop equivalents. To that end, Lightroom isn't desktop Lightroom – although it's still capable of helping you make fast, meaningful edits to photos.
Leveraging Adobe's decades of photo-editing smarts, the app includes healing, cropping, adjustments and simple effects like grain and texture. You can fine-tune optics and geometry, and dig into professional presets. If you're all-in with Adobe elsewhere, the app will connect with your Creative Cloud storage too.
Get Adobe Photoshop Lightroom for Android (£free + IAP) / Get Adobe Photoshop Lightroom for iPhone/iPad (£free + IAP)
TouchRetouch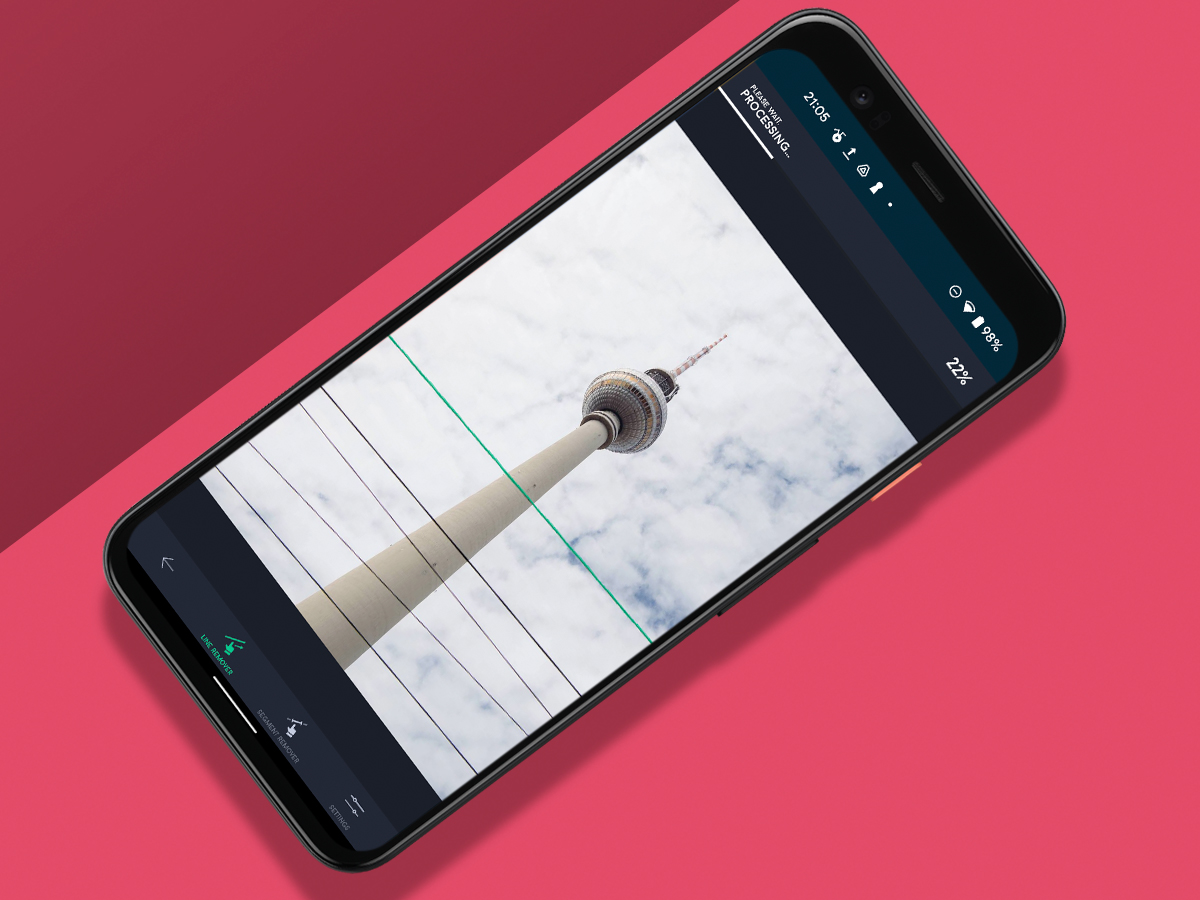 Unwanted items in shots are the bane of a photographer's life – particularly if you didn't spot them at the time. Plenty of editors bundle cloning and object removal tools, but TouchRetouch is dedicated to decluttering – and that focus pays out.
Manual cloning is an option, but you can opt to draw all over what you want gone and the app will do the hard work for you. Should your problem be straight lines (wires and the like), there's a tool for that too.
Get TouchRetouch for Android (£1.99) / Get TouchRetouch for iPhone/iPad (£1.79)
Mextures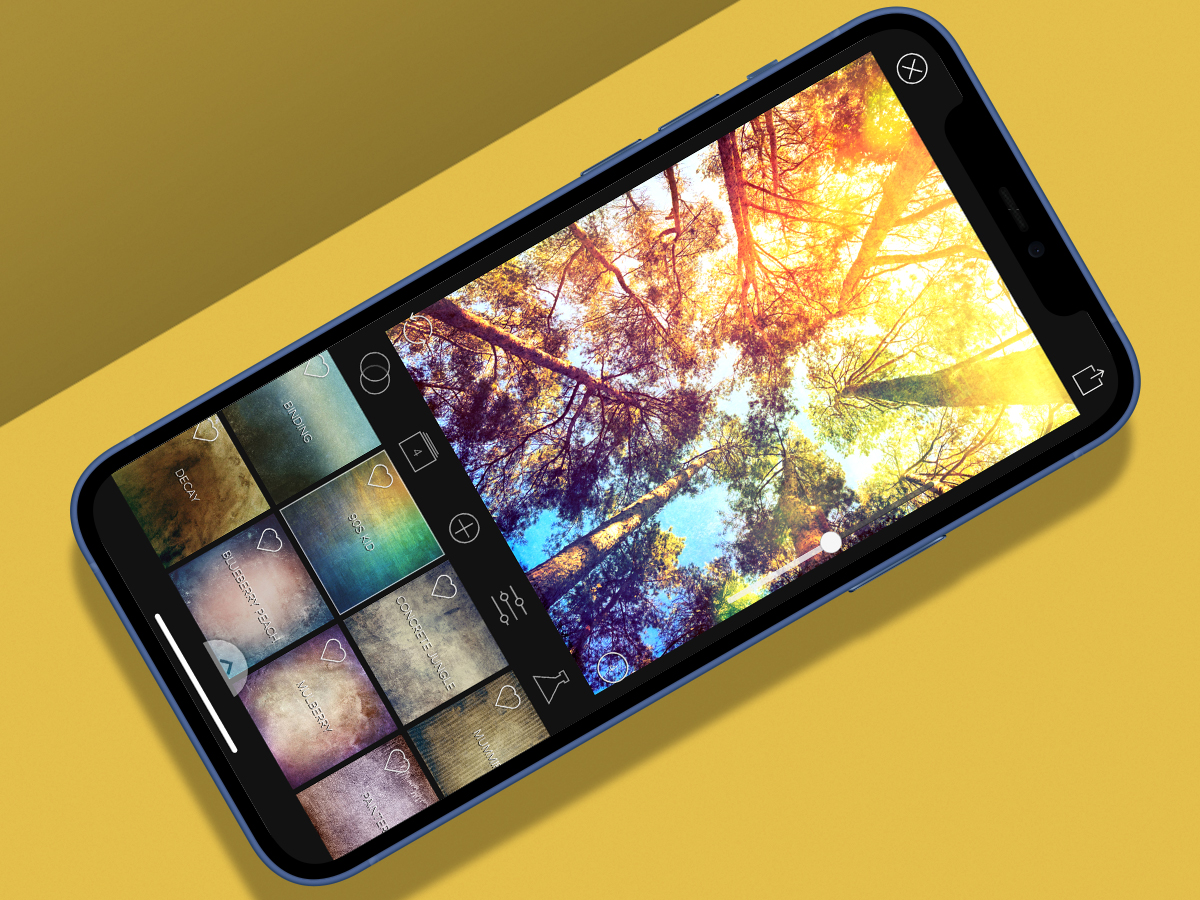 Smartphone cameras capture increasingly clean, detailed photographs and yet certain folks ache for the imperfections of yesteryear. Mextures takes this to the extreme, with limitless layers to wreak havoc on pristine imagery.
You can apply grit, grain, grunge and light leaks to snaps, messing around with rotation and opacity to suit. Feeling lazy? There are loads of off-the-shelf formulas to apply with a single tap – and then fiddle around with when you're feeling more creative again.
Prisma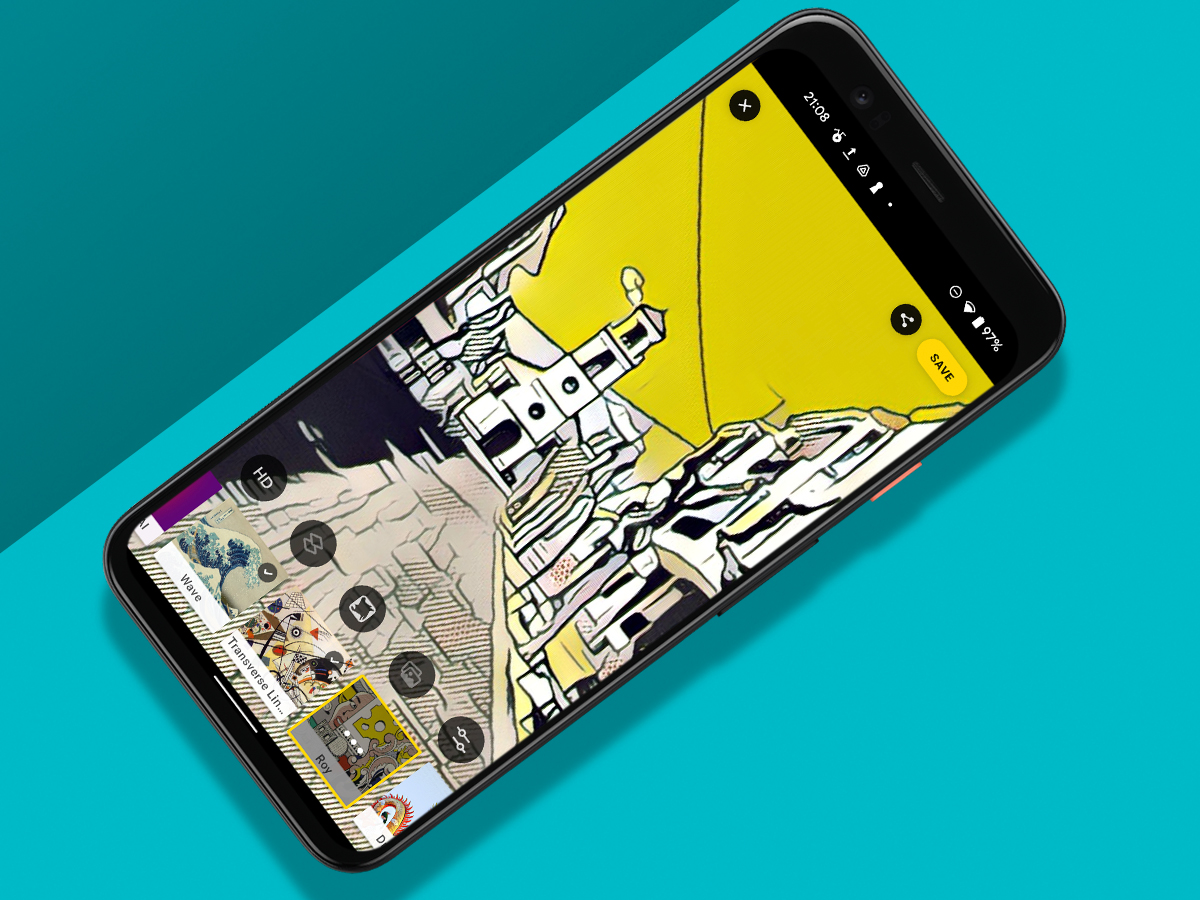 For filters, Prisma dazzles. You load a pic and tap a style thumbnail, which includes everything from Manga to classic artists like Picasso. Seconds later, your snap will become a miniature and surprisingly authentic work of art to share.
With over 700 styles on offer, the app wisely lets you flag favourites. You can fiddle around with frame overlays and adjustments too. The catch? High-res output and some styles sit behind IAP. Even so, you can have much fun for free, fashioning your own terrifying Munch-infused self-portraits.
Get Prisma for Android (£free + IAP) / Get Prisma for iPhone/iPad (£free + IAP)
Hipstamatic Classic
Retro in every sense, Hipstamatic Classic lets you ape ancient camera film and flashes with an interface that desperately wants to be a point-and-click camera. But there are modern smarts too, by way of the pro editor mode.
Load a photo into that and you'll see all the usual options – cropping, vibrancy and so on – but also Hipstamatic Classic's filters, depth of field effect, film types, lenses and flashes. Using those, you can make even the cleanest snap look like it's stumbled out of the 1970s.
Retrospecs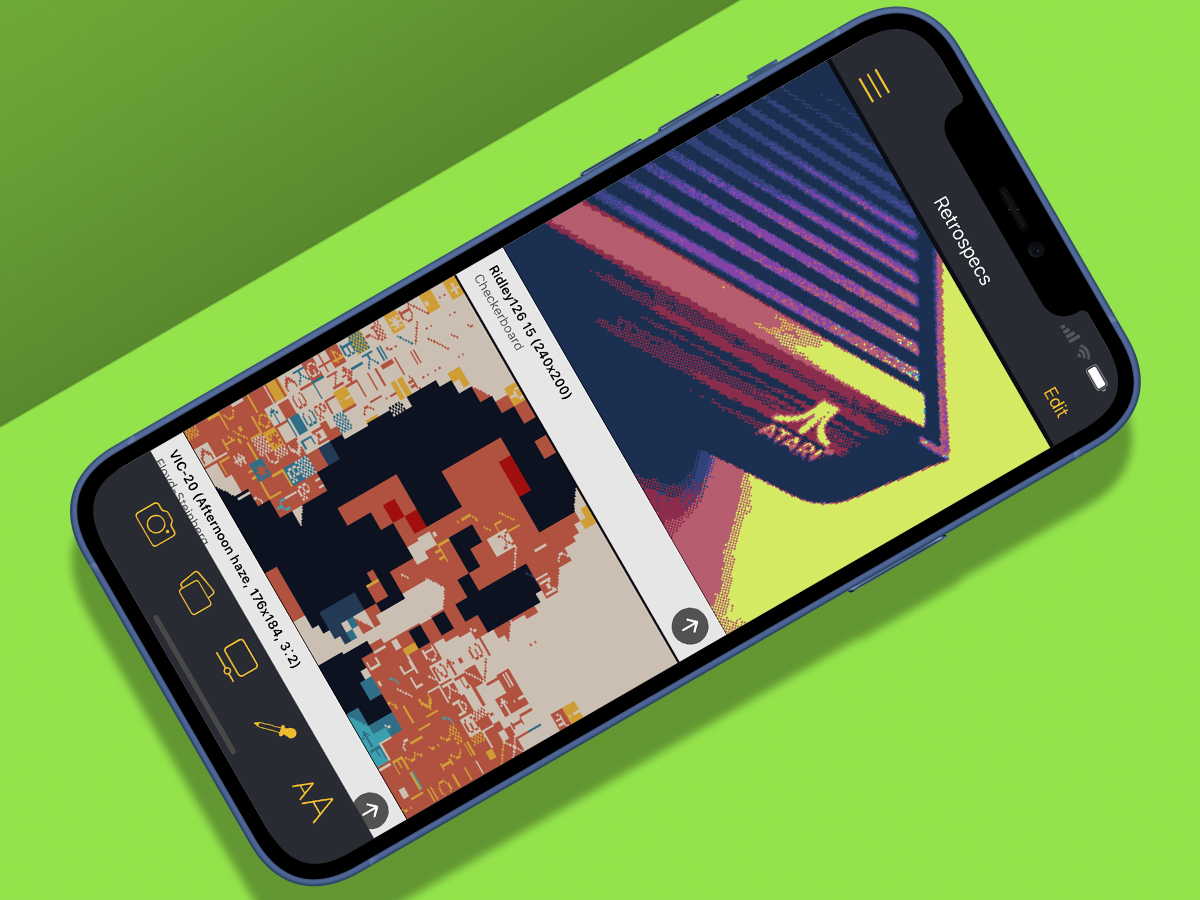 This app takes a decidedly different retro path from Hipstamatic, with a slew of filters that emulate graphics from classic consoles and home computers. If you always wanted to know what your selfie would look like on a C64 or Game Boy, this is your app.
What propels Retrospecs beyond novelty, though, is the control it provides. You can tweak dither types, boost levels and even create your own virtual systems. Perfect for anyone who thinks even SVGA is a bit too modern.
PicCollage
When you want to do more than fire a set of pics into the ether, PicCollage gives you freeform collage layouts and a grids tool. The latter is fab, helping you place a bunch of snaps inside a sleek geometric frame in double-quick time.
Via the magic of tap-hold, everything from photo adjustments to frame patterns can be updated. And you can scribble all over everything and add stickers, obviously. For free, there are ads and watermarks. To be rid of those, you'll need subscription IAP.
Get PicCollage for Android (£free + IAP) / Get PicCollage for iPhone/iPad (£free + IAP)
Motionleap by Lightricks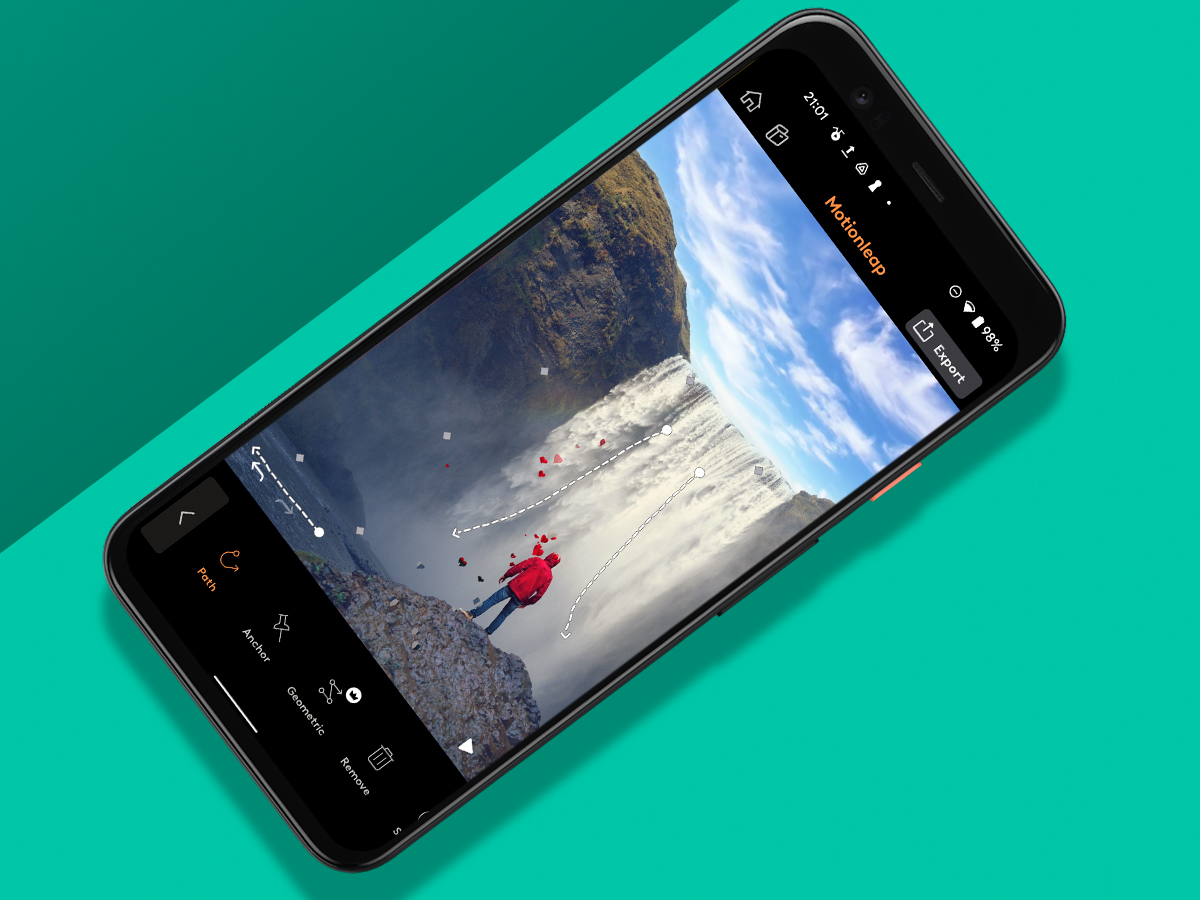 Some smartphones bring photos to life when you tap-hold, but they cheat – they're playing embedded video. Motionleap provides a system that lets you animate any still image, by selecting the bit you want to move and dragging some arrows.
Choose your images with care and the result can be effective, notably with flowing water. But even more abstract subjects can amaze, such as spinning spiral staircases and magically flowing hair – especially when twinned with the app's many other effects.
Get for Motionleap for Android (£free + IAP) / Get for Motionleap for iPhone/iPad (£free + IAP)