The Stuff Mobile World Congress Awards 2017
Like the Oscars for smartphones, except we managed to get the winners right first time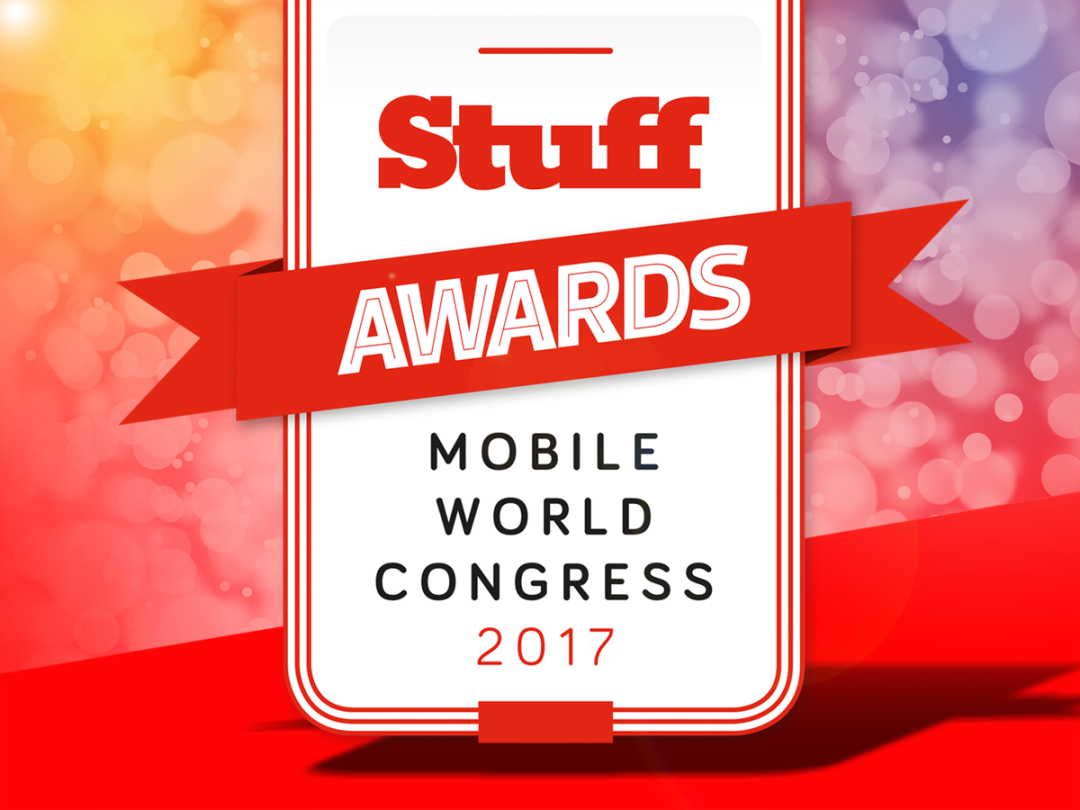 You won't see many ballgowns and tuxedos wandering the halls of the Fira de Barcelona, but that doesn't mean this year's Stuff MWC Awards aren't full of shine and sparkle.
The nominees took care of that – after all, pretty much every new phone revealed at this year's show was made of metal.
We were quick to get our grubby little paws on everything from Sony, Samsung, LG, Huawei, Blackberry, Motorola, Nokia, and many, many more, but only the very best (or most attention-grabbing) have made the cut.
So without further ado (and with tongue only partly in cheek) here are the winners you should actually care about.
The New England Patriots award for greatest comeback: Nokia 3310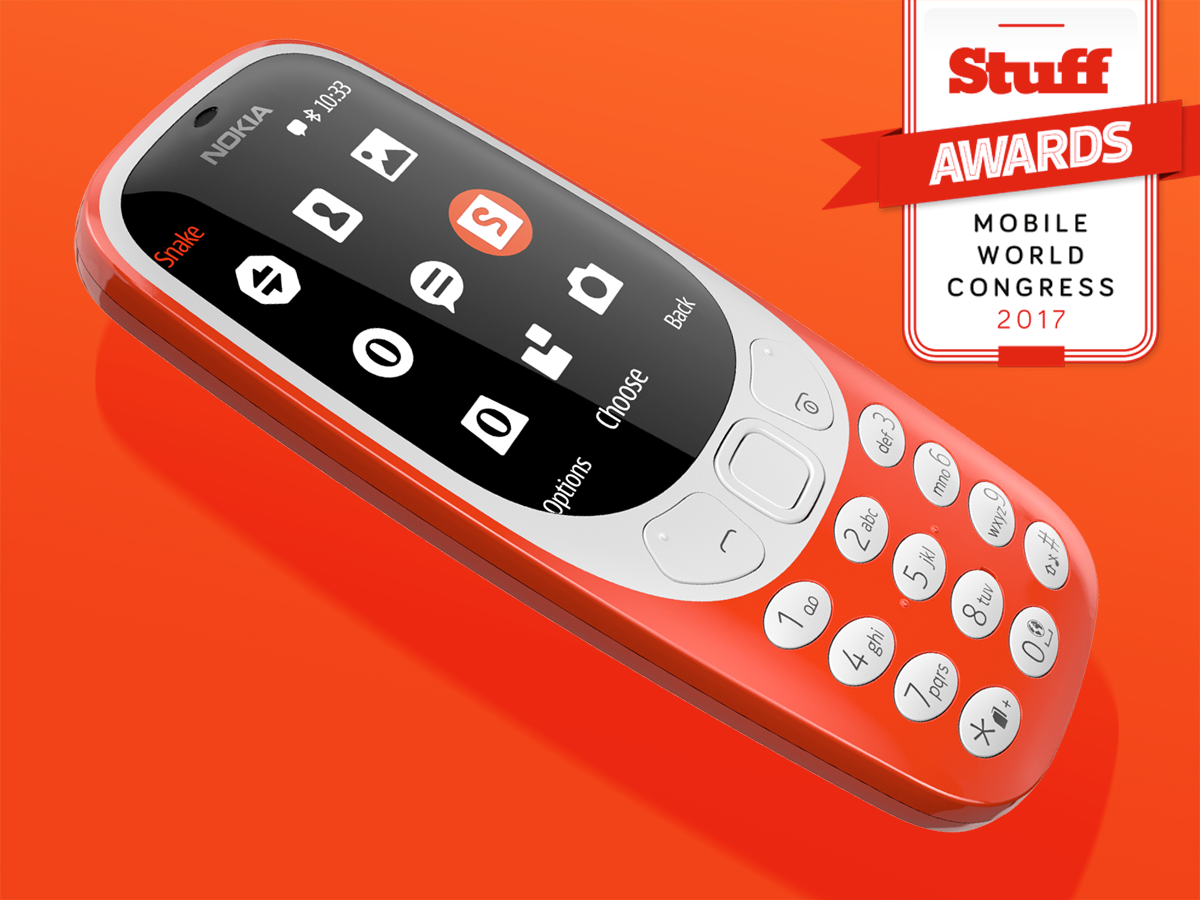 Look, it's slightly frustrating for us here on Stuff. We come to MWC to see the leaps forward in technology and the advancements made in mobile connectivity. And what does everyone want to read about? A keypad-based phone that doesn't even have Wi-Fi and only works on 2G.
However the 3310 reimagining was a phenomenal success for Nokia, managing to simultaneously ride a wave of nostalgia for the original and a collective sense of ennui over the modern smartphone. The 3310 shares a lot with its predecessor: incredible battery life (one month standby!), a rugged design, and Snake pre-installed.
However, unlike its predecessor, which was a premium phone in its day, this will retail for €49, making it an ultra-budget phone in 2017. It has its drawbacks, mainly the lack of apps, limited wireless connectivity and poor camera, but in an age where people are looking to pull back from their dependence on the mobile, it already looks like one of the phones that will define 2017.
The Super Panavision award for best use of widescreen: LG G6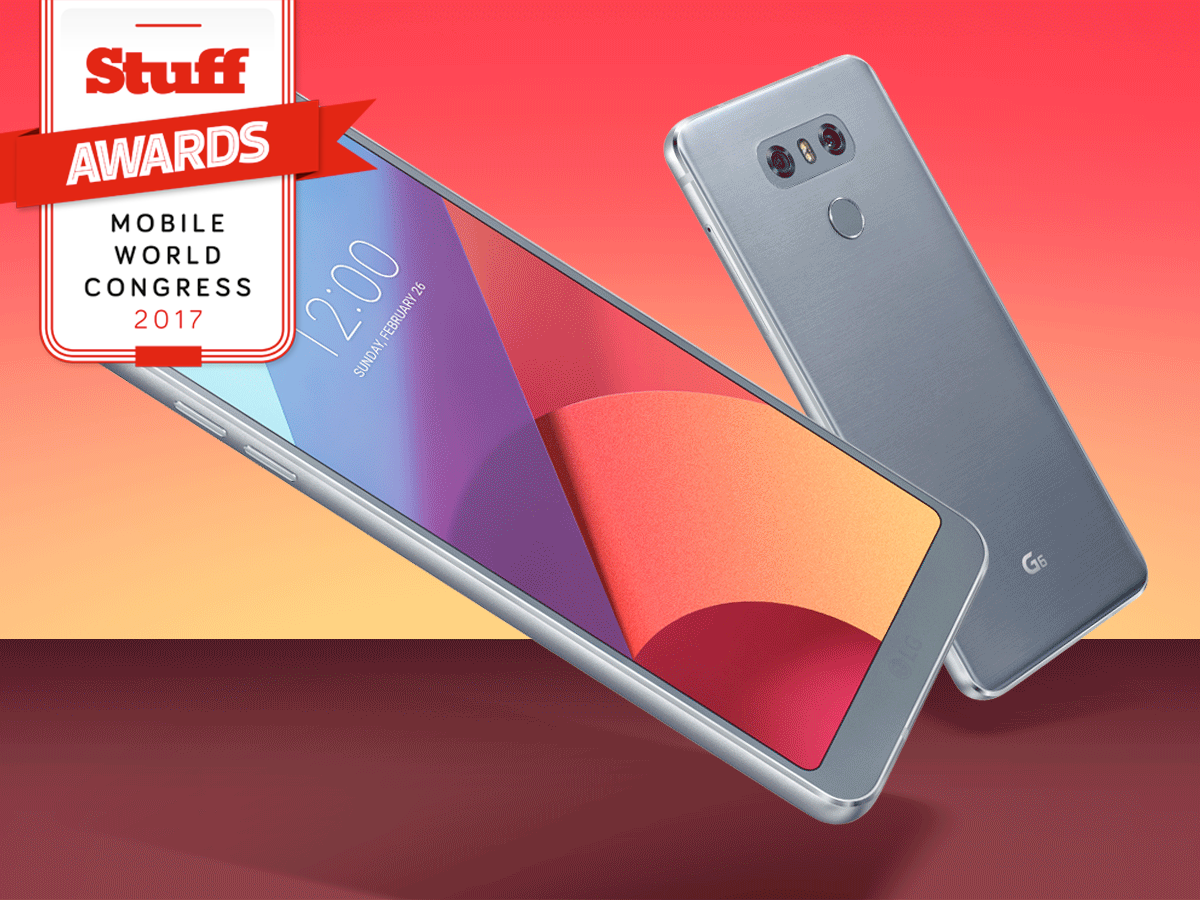 Take a look around the MWC show floor and you'll see a whole lot of phones, but let's be honest – they all look pretty similar. That makes the LG G6 a king among men, a genuinely different idea that stands apart from anything else revealed at this year's event.
The 18:9 aspect ratio, the barely-there screen bezels, and the clever software tweaks that actually let you use that extra screen space all add up to give us a glimpse into the future of phones everywhere. Oh, and it can chuck out HDR video when you've got some, too.
You can expect to see plenty more of these big-screen beauties in the future, but LG wins top billing here for being the first out of the gate.
The Zack Snyder award for services to slow-motion video: Sony Xperia XZ Premium
Sony knows more than a thing or two about smartphone cameras – it's so good at churning them out, in fact, that you'll find them in both the iPhone and the Google Pixel. That's like Captain America and the Red Skull sharing a kidney.
You'll have to stick to a Sony phone if you want the really good stuff, though.
The stacked memory Motion Eye camera in the Xperia XZ Premium can shoot slo-mo videos at a frankly ridiculous 960fps – basically four times better than any other phone out there right now.
We got to put it through its paces at MWC this year, and while it can be tricky to time that perfect 1-second of slo-mo footage, it looked spectacular when we did.
The Daft Punk award for making keyboards cool again: BlackBerry KeyOne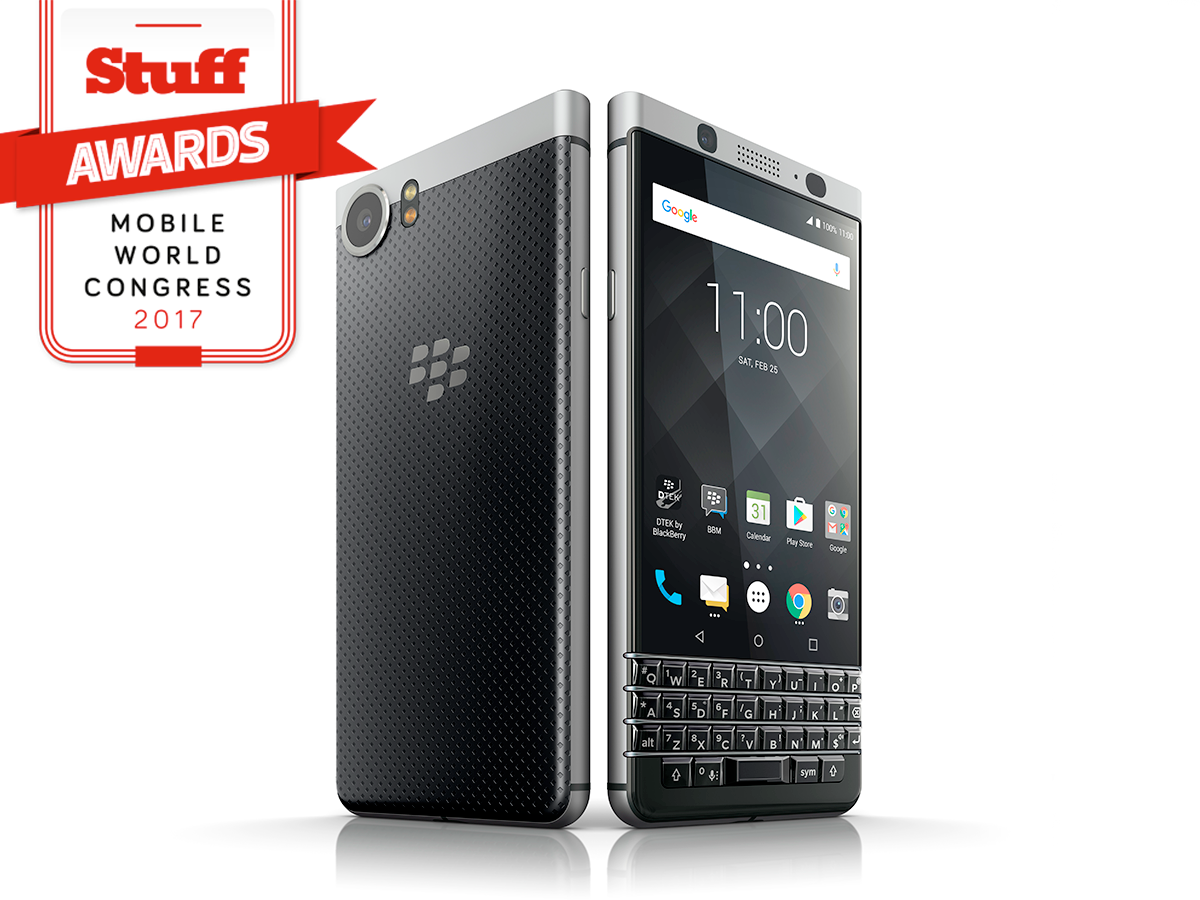 See that name? KeyOne. Yeah, you spotted it too. As if a quick glance at this phone wouldn't tell you exactly what its most important feature is, the marketing bods behind it decided to ram the message home in the name too.
And that's fine with us, because it really is a lovely thing to use – a design which revisits the formula which sold millions of BlackBerrys back in the day, but with modern twists such as the ability to swipe around for predictive text and to use single keys as app shortcuts.
The rest of the phone's not bad either, with a classy all-metal build and what looks like decent cameras round the back and on the front. But really it's all about that keyboard, and for those of you who still crave that tactile joy – and there are plenty of you out there it seems – the KeyOne will be a dream come true.
The M Night Shyamalan surprise award for launching a tablet at a phone show: Samsung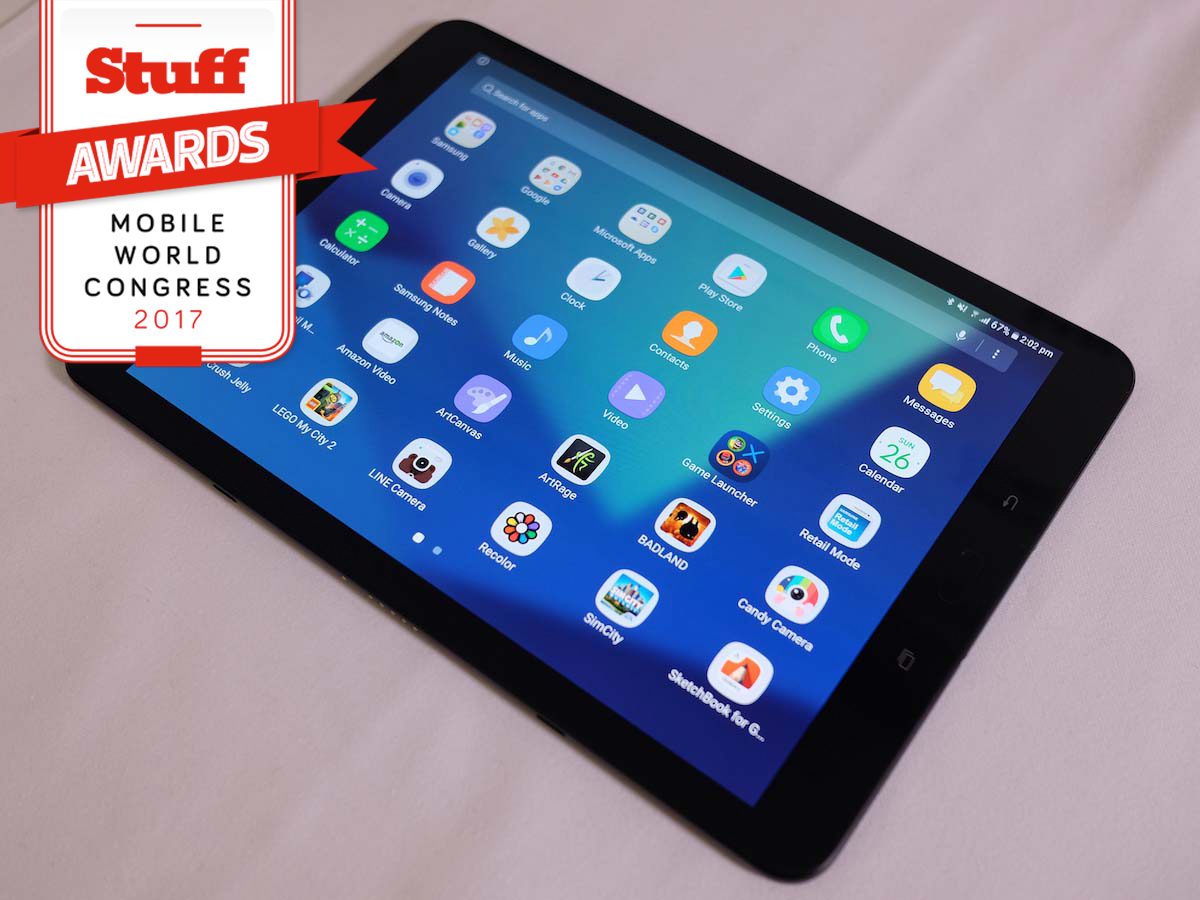 Getting through Mobile World Congress without also seeing Samsung unveil a new Galaxy smartphone? It's like going to the cinema and leaving after the trailers.
There was no Galaxy S8 reveal at this year's event – we'll have to wait until 29 March until it makes an appearance – but that didn't mean Samsung had nothing to show. Instead, we got not one, but two fantastic new tablets to salivate over.
The Galaxy Book looks undeniably gorgeous, but come on – it's a Windows 10 2-in-1. Great for productivity, but not mobile enough for MWC. The Galaxy Tab S3, though? That was the real deal.
Gorgeous looks, an incredible AMOLED screen (with HDR to boot), and a much-improved S Pen stylus look set to make this the iPad rival Android fans have been craving for years.
The Jackson Pollock award for bold use of colour: Huawei P10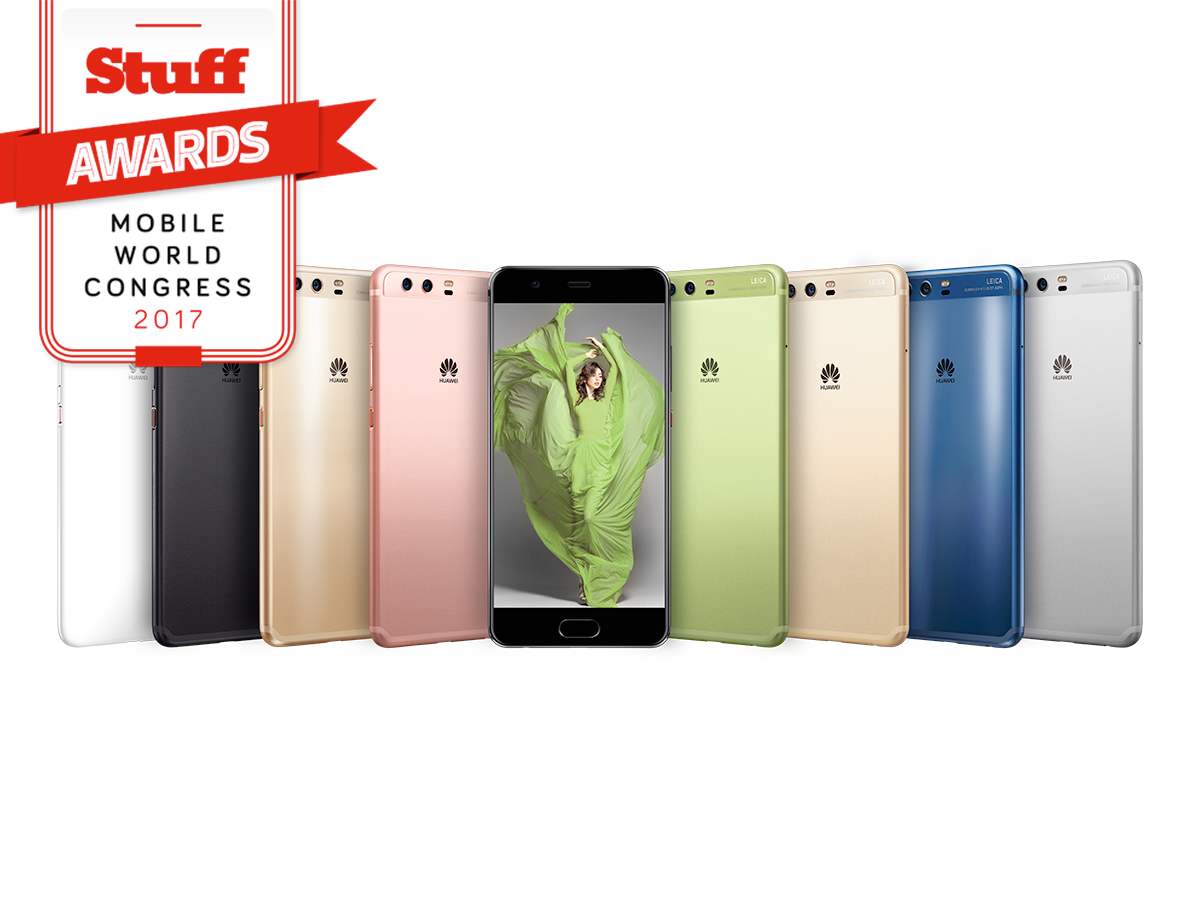 Until 2007, smartphones were all manner of colours. Some were red. Some were yellow. Some were blue. Some were magenta. You get the idea. Then Apple launched the iPhone and after that all phones were black or occasionally white or silver, until Apple then invented Gold and then Rose Gold, colours previously unknown to the human eye, and other mobile makers followed suit.
But Apple's never made a green phone. Or a blue one. Huawei has though – it's called the P10 (or P10 Plus) and like Apple, Huawei invented actual new shades for it, with the help of colour specialists Pantone.
The by-the-numbers award for most predictable upgrade: Lenovo Moto G5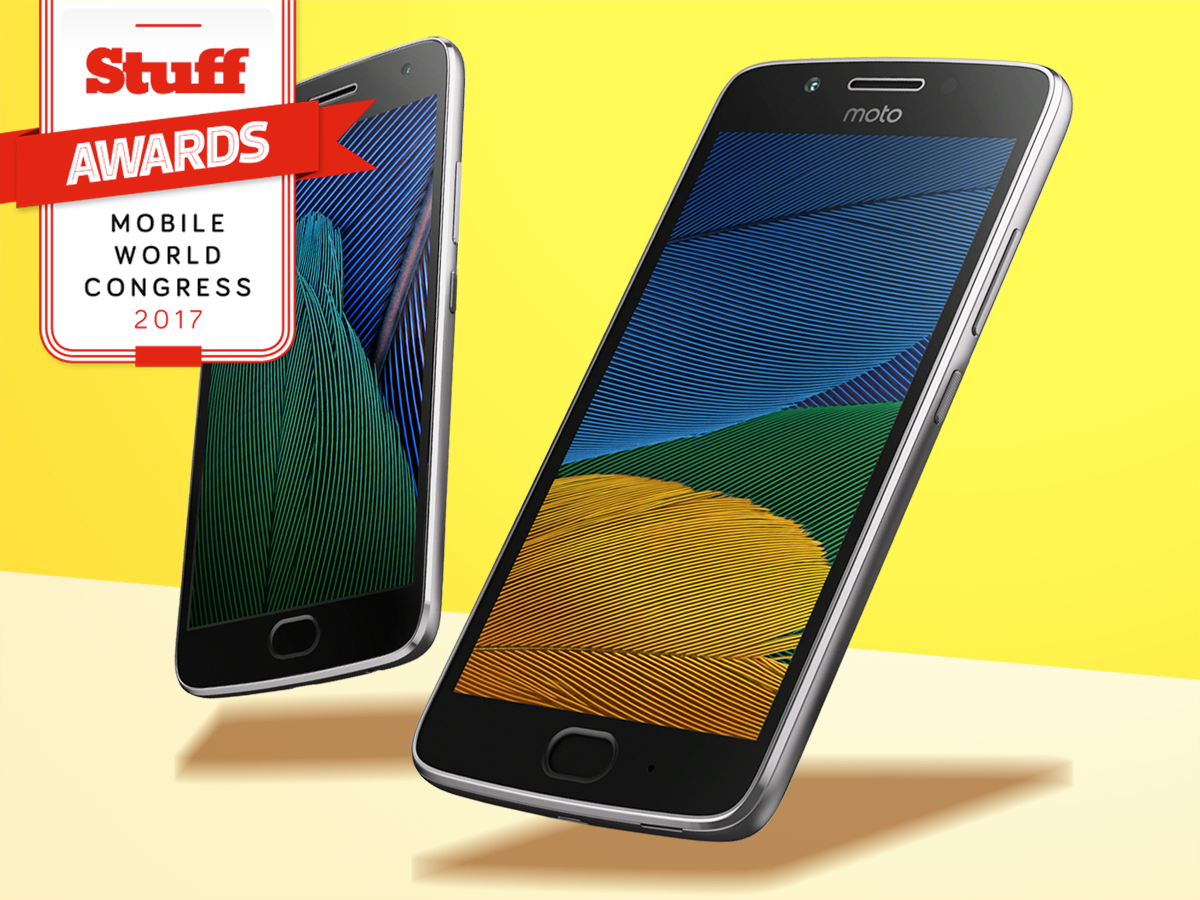 The Motorola Moto G4 was a stone-cold, 5-star classic. Even today, it remains one of our top picks if you're looking for the best bang-for-buck, sub-£200 smartphone.
What did Lenovo do, then? Why, it gave the G4 some predictable tweaks, crammed it into a sleeker metal shell and called it the G5.
Oh, sure, it's a fabulous phone that looks a cert to continue the G-series tradition of solid specs, low price – but we can't help wishing that Lenovo did just a little something different with the G5.
Then again, why change what works a treat, right?
The look-but-don't-touch award for cool tech that isn't quite ready yet: Oppo 5x camera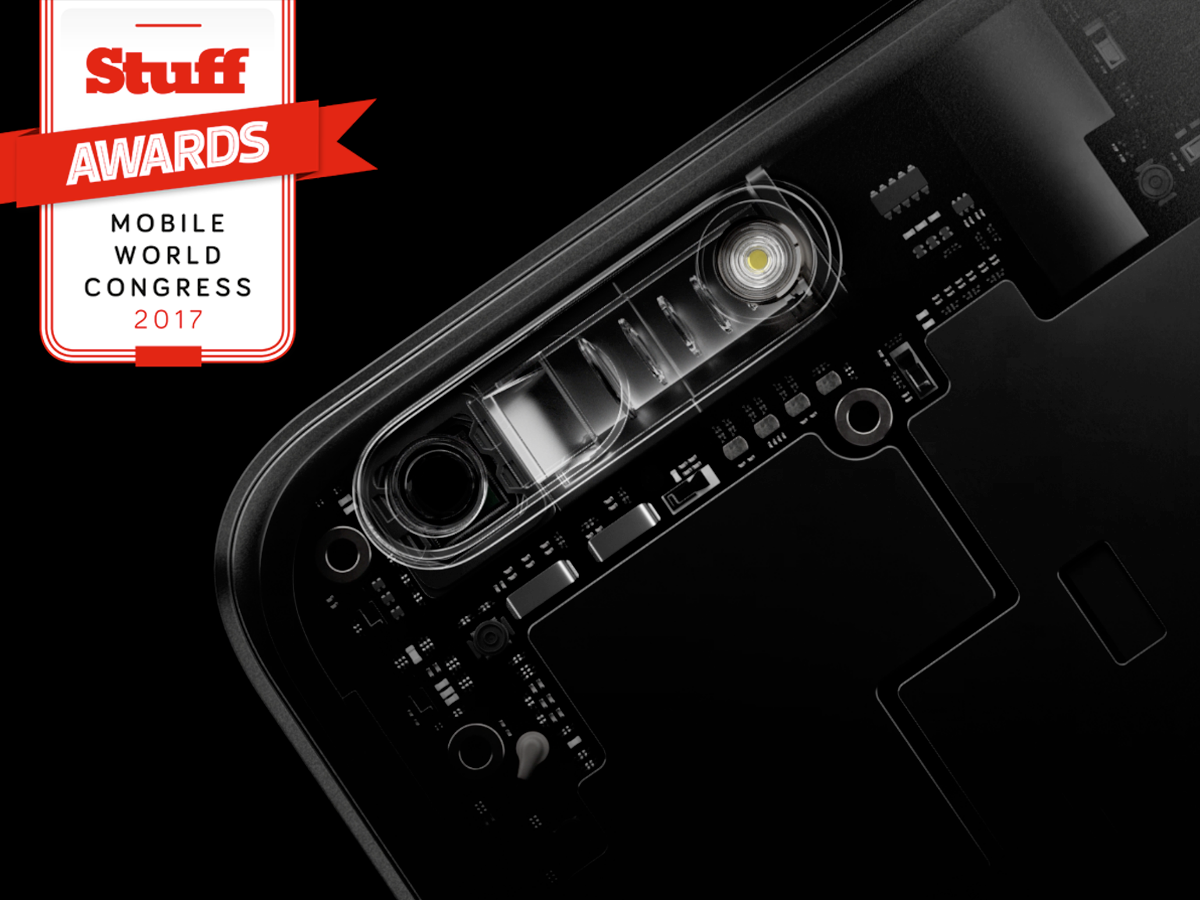 "Oh, Sir would like a zoom lens on his phone, but without a big bulky lens on the back? Of course! Not a problem – take this periscope-inspired slice of optical wizardry for a test drive.
Sir will notice how it can magnify the scene by up to five times with absolutely no loss in detail. Pretty unique in the smartphone world, wouldn't you say? The depth of field effects are almost as convincing as a digital SLR camera, too.
What's that? Sir would like this tech in a smartphone he can actually buy? Sorry, better come back at next year's Mobile World Congress – maybe we'll have something to suit you then."
Oppo, you great big beautiful tease.
Best in Show: Sony Xperia XZ Premium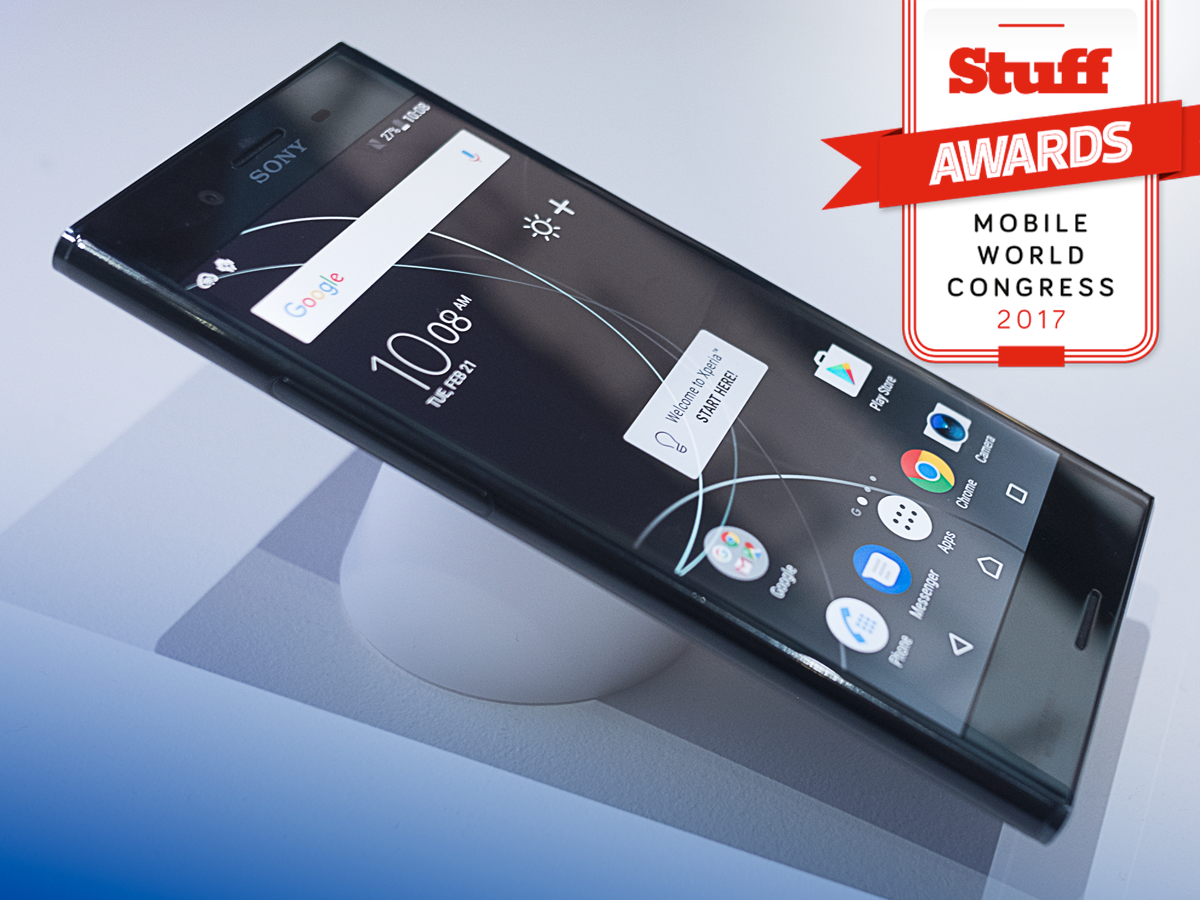 The Xperia XZ Premium is overkill. Yeah, that's right – we said it. But that's why we love it.
A 4K, HDR screen that, for most people, is technically more impressive than the giant TVs they've got sat in the living room? Check. An insanely quick camera that'll make a hummingbird's wings look smoother than silk thanks to the world's best smartphone slow-motion skills? Yup, it's got one. All powered by the fastest mobile processor on the planet right now? Oh, go on then.
The phone itself is stunning, too, with a beautiful, all-glass design that thoroughly and elegantly delivers on that "Premium" moniker.
Sure, we can't help but wonder what that ludicrous display will do to the price, or how it'll impact on battery life. But ignore all that for a second. For sheer force of will in pushing the mobile industry forward, at a time when everyone else is being pretty boring, we have to hand it to Sony.
If you want what should be the most advanced phone in the market when it launches in May/June, then start saving your pennies now.