Sony Xperia XZ3 vs Huawei P20 Pro: Which is best?
Two of this year's most impressive Androids go toe to toe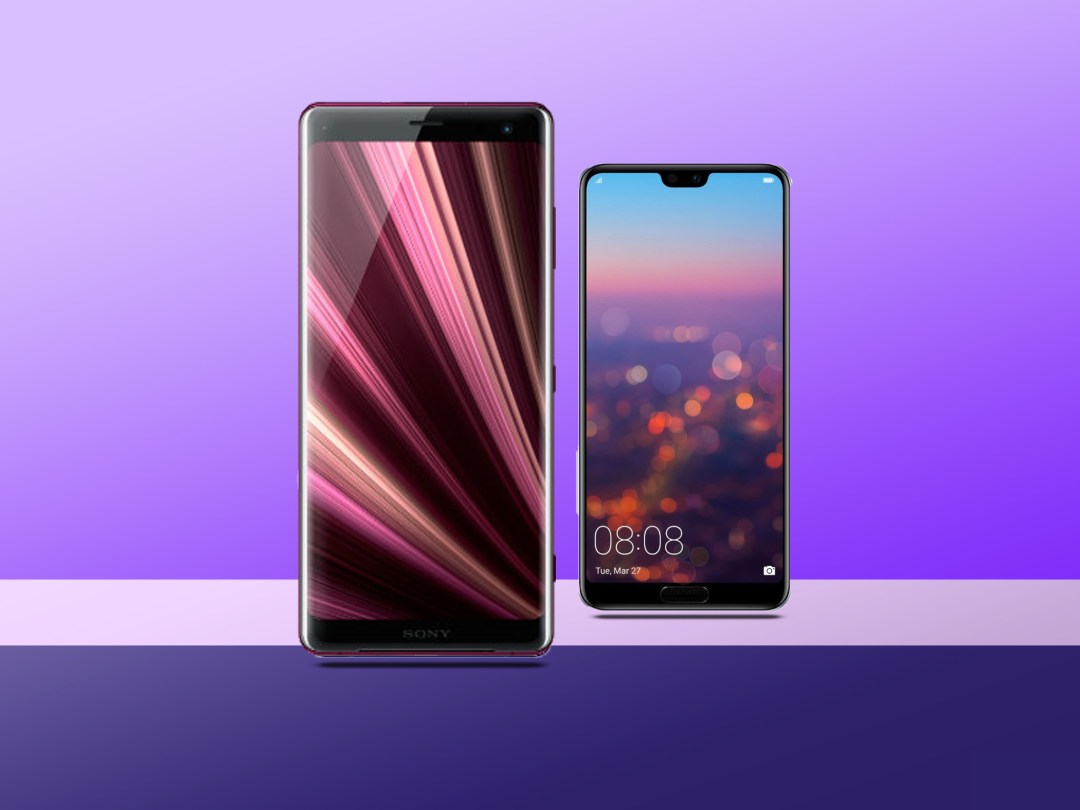 The Sony Xperia XZ3 is a true surprise this autumn. Not only is it a new mainline XZ flagship out just six months after the last, but it's actually pretty excellent! It's a real step up from the XZ2.
However, the top-end smartphone scene is more competitive than ever, and being the best Sony smartphone to date doesn't necessarily mean that it's the best phone on the market. There are plenty of other big phones coming out right around now, but we're still very fond of this spring's Huawei P20 Pro.
With an incredible triple-camera setup, stylish looks, and a beefy battery, it's been our favourite phone over the past several months. Did Sony's latest and greatest just trigger an upset? Here's our verdict, now that we've reviewed the Xperia XZ3.
Design: Notch or nah?
Right off the bat, you'll notice that one phone has a screen notch and the other doesn't – and that might play a major role in your own decision. For our part, we're not hugely swayed in either direction by the cutout. It doesn't bother us at all on the P20 Pro.
In fact, having a notch there cuts down on the amount of front bezel, although the big bottom chin can be a little off-putting. On the other hand, the Xperia XZ3 looks quite nice from the front in an almost Galaxy S9-esque manner, but those slabs of top and bottom bezel are hard to miss.
Flip it to the back and we're much bigger fans of the P20 Pro. The Twilight gradient colour and the new Morpho Aurora are both brilliant, and the back isn't clutered with a lot of stuff either. The XZ3's mirror glass backing has its charms, but the fingerprint sensor is just too far down the back. It's awkward, sadly.
Verdict: Huawei P20 Pro
Screen: Sony's making strides
The new screen marks the single biggest enhancement on the Xperia XZ3 over its predecessor, thanks to the bump to both OLED tech and Quad HD resolution. Sony borrowed tech from its TV division to make the panel especially pin-sharp with excellent contrast, and the results really show.
It's not perfect, however: we'd like a bit more brightness, plus there's some colour shift on the curved sides. Neither knock consistently undermines the screen, but does keep it just behind the likes of Samsung and its recent Galaxy panels.
The P20 Pro also uses an OLED panel, but it opts for 1080p resolution instead. Despite the lower resolution, it's likewise a pretty fantastic screen overall. All things considered, we'd consider them quite close overall, but we'll give the slightest edge to the XZ3 here.
Verdict: Sony Xperia XZ3
Camera: It's no contest
The Xperia XZ3 keeps the single-camera setup from the XZ2, but we came away with pretty good results. The 19-megapixel shooter takes fine Instagram shots, even if you'll see a fair bit of noise when looking close-up at the details.
It's more impressive on the video front, however, with HDR shooting and fantastic 960 frames-per-second slow-motion footage. Digital stabilisation isn't quite as good as optical image stabilisation seen on some other handsets, but the results can still be pretty great.
But there's no phone better than the Huawei P20 Pro when it comes to overall camera quality. With three back cameras at 40MP, 20MP, and 8MP, it's able to do 3x optical and 5x hybrid zoom, both of which capture incredible detail from afar, plus everyday snaps are consistently excellent. We recommend turning off the Master AI enhancements, though.
It shoots stellar video, as well, but ultimately the still photo results are so far beyond the Xperia XZ3 that we have to crown Huawei the winner here.
Verdict: Huawei P20 Pro
Performance: Both impress
Both of these phones pack top-end Android hardware. The Xperia XZ3 uses Qualcomm's Snapdragon 845 chip, seen in many flagships this year, and it's just about the best of the best on the Android front. Everything will be super speedy, especially with Android 9 Pie onboard.
The P20 Pro is still sitting back at Android 8 Oreo for now, plus the Kirin 970 chip is a few months older than Qualcomm's. You might see a smidge better numbers for the Snapdragon in benchmark testing, but in terms of day-to-day performance, neither phone is a slouch. They'll both swiftly handle anything you need to do on a smartphone, whether it's playing games, watching media, multitasking, etc.
Verdict: Draw
Battery and perks: Uptime like a Pro
The Huawei P20 Pro comes solidly ahead on battery life thanks to its huge 4,000mAh pack, which can hit about a day and a half with average usage. Sony's phone drops down to 3,300mAh plus it's powering a higher-res screen, so you're looking at just a strong day there typically.
In terms of storage, the P20 Pro ships with 128GB but doesn't give you a way to add more via microSD cards. The Xperia XZ3 starts with the lower tally of 64GB, but then you can load up on expandable storage. Your call on which you think is the better offering.
The P20 Pro also has a desktop mode available when you connect the phone to an external monitor, in case you'd find such a thing useful.
Verdict: Huawei P20 Pro
Verdict: We have a favourite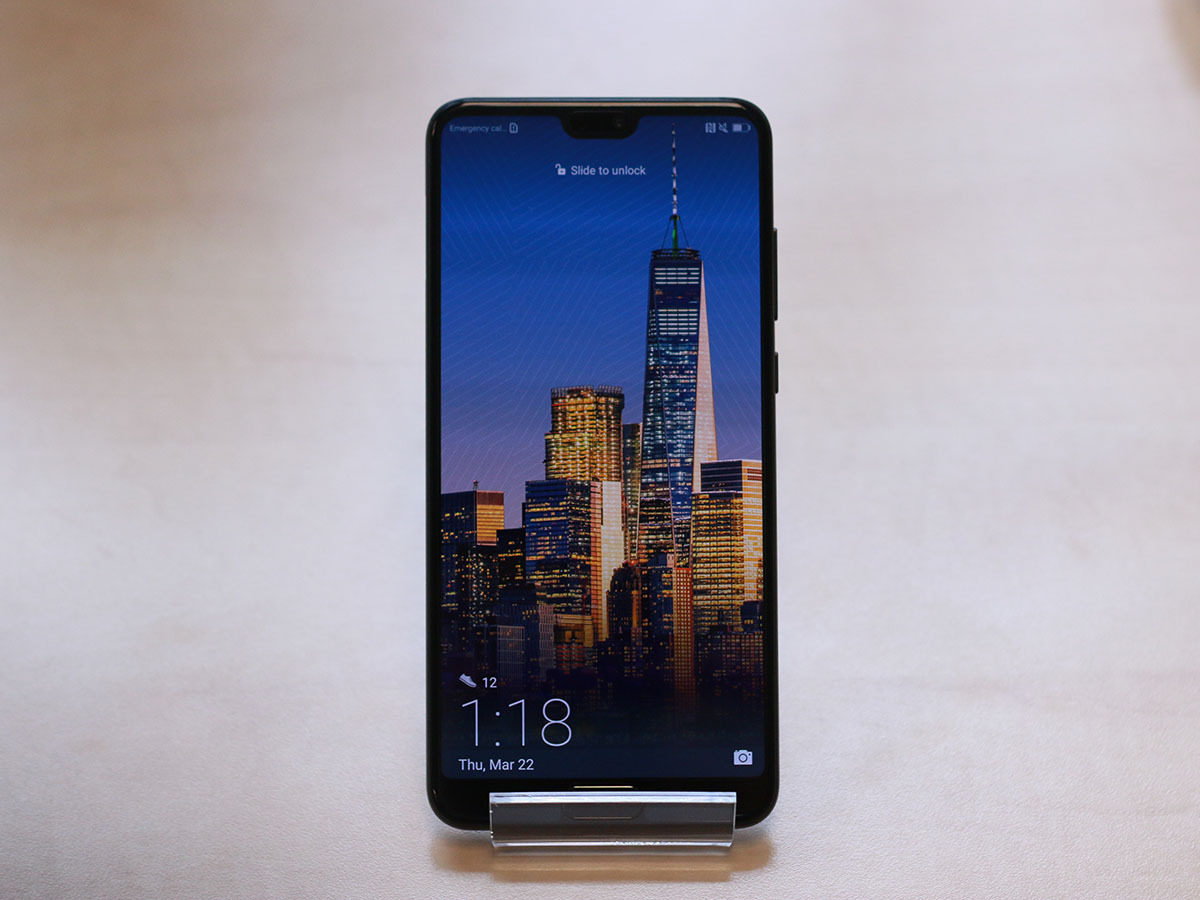 We like the Sony Xperia XZ3 a lot – not only much more than the XZ2, but also more than some other recent flagships from the likes of LG and HTC. It's Sony's best effort to date, for sure, and the £699 asking price resists the trend from Samsung, Apple, and others to push well past the £700 mark. It's undoubtedly impressive.
But it doesn't dethrone our current and still reigning favourite smartphone in the world. The Huawei P20 Pro's triple-camera setup is the gold standard right now, delivering excellent detail and perks alike, while the stylish design, big battery, and impressive overall quality really add up to a fantastic experience.
Yes, it's £100 more than the XZ3, but we think it's money well spent for a brilliant flagship. And if your heart is set more on saving money than specifically buying the XZ3, then we'd point you in the direction of the fantastic £469 OnePlus 6 anyway.
Winner: Huawei P20 Pro