Sony Xperia XZ3 vs Apple iPhone XR: Which is best?
Two of the autumn's heavyweight debuts battle it out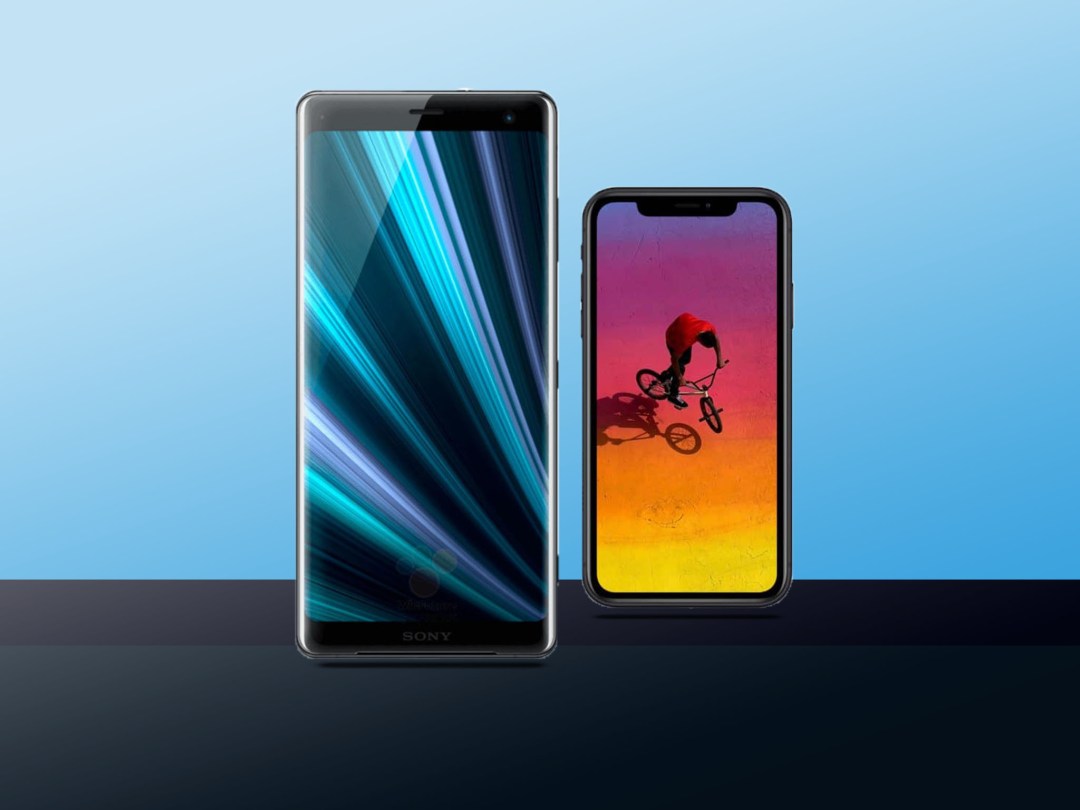 Apple's iPhone XS and iPhone XS Max released this autumn, and as you might expect from £999-£1099 smartphones, they're as beautiful as they are powerful. But wow, that's a bunch of money.
Luckily, Apple also just extended the iPhone X allure to a lower price level with the iPhone XR. It skimps on a few key features from the highest-end editions, but keeps the edge-to-edge screen approach and Face ID and packs in some very cool colours as well. It's the new core iPhone, and while hardly cheap, it won't pummel your wallet as much as the XS.
But it's running into some stiff competition this autumn, and one unexpected rival is Sony with its Xperia XZ3. The XZ3 arrived just six months after its predecessor, but it shows a bunch of improvements – and it's the company's best smartphone to date.
Will that help Sony finally gain a real edge over Apple? Here's what we think now that we've reviewed both handsets.
Design: The X factor
The Xperia XZ3 is Sony's sleekest phone to date, building upon the XZ2's shift away from the boxy Xperia of old. The screen curves along the sides, although the top and bottom bezel are a little beefy, making it look a fair bit like the Galaxy S9 in the process. Meanwhile, the back is all glossy mirror glass… with a fingerprint sensor that's just far too low to be comfortable.
But the iPhone XR, on the other hand, is very nearly the iPhone X aesthetic in a different kind of package. It's all screen on the front, aside from that divisive notch up top, although the bezel is thicker than on Apple's priciest handsets. And then on the back, the XR opts for a bolder set of colours than the XS, including blue, orange (coral), and red.
They're both attractive handsets, but we think the iPhone XR a fair bit more distinctive than the Xperia XZ3. Whether or not it's what you're looking for is entirely your call, though.
Verdict: Apple iPhone XR
Screen: No doubts
The Xperia XZ3 makes a big upgrade from the XZ2 thanks to the switch to OLED technology, not to mention a bump up to Quad HD resolution. Both together make a huge overall difference, along with an assist from Sony's TV division that results in a pin-sharp 6in panel with brilliant contrast. There's a bit of colour shift on the curved sides, so it's not perfect, but it's damn close.
As for the iPhone XR, we're a little underwhelmed. Apple says that its 6.1in Liquid Retina display is the best LCD ever put on a smartphone, but at a sub-1080p resolution (1792×828), it's far behind the times for a pricey 2018 flagship. Granted, that's the same pixel density (326 pixels per inch) as the iPhone 8… but also the iPhone 4. Yeah.
It's still a pretty good display, surprisingly. If you're not putting it side-by-side against a higher-resolution handset, then you might not know it's under-specced aside from some bits of fuzzy text. The iPhone XR's screen is better than expected, but the Xperia XZ3 handily wins this battle.
Verdict: Sony Xperia XZ3
Camera: One and done
Both of these phones are anomalies in the flagship space right now: they both use a single back camera instead of wielding two or more in tandem.
We've used the Sony Xperia XZ3's camera, and the results are actually quite good. The 19-megapixel f/2.0 camera can grab pretty fantastic shots, even if there's a fair bit of noise once you zoom in, and overall the photos feature subtler processing than past Sony phones.
And the XZ3 excels at video shooting, whether you're snagging 4K HDR clips at regular speed or slowing things down for 960 frames-per-second super slow-mo footage.
As for the Apple iPhone XR, it has a single 12MP f/1.8 camera, which is the same as the main camera on both the iPhone XS and XS Max. Those phones' dual-camera tricks are missing, obviously, but the iPhone XR is just as capable of snagging pretty phenomenal-looking shots via Apple's new Smart HDR feature.
It takes several snaps at once and then stitches together a single result. We've seen that before on other phones, including Google's Pixel handsets, and the photos routinely look excellent. Apple has a solid edge here.
And, of course, the iPhone XR also packs Apple's TrueDepth camera system on the front, which powers the impressive Face ID security, as well as Animoji that mimic your facial movements. It's very, very cool, and we can't wait to see what fun features they think up next.
Verdict: Apple iPhone XR
Performance: Bionic power
Speaking of an Apple edge… the new A12 Bionic chip is now the fastest smartphone processor on the market. In fact, last year's A11 Bionic chip beats the Qualcomm Snapdragon 845 found in the Xperia XZ3, and the A12 is even better.
That's pretty wild. But benchmark tests don't necessarily correspond to everyday usage, and both of these phones feel plenty speedy and capable of handling whatever you throw at them. And with the Xperia XZ3 running Android 9 Pie and the iPhone XR on iOS 12, they're both packing the latest and greatest respective OS versions.
Even so, the iPhone XR has a bit more raw horsepower in the tank.
Verdict: Apple iPhone XR
Battery and perks: Xperia edge
The Xperia XZ3's 3,300mAh battery pack is built for a solid day of usage, assuming you don't push too hard with apps and streaming media. The iPhone XR comes in roughly 10% lower with its 2,942mAh cell, but it's also powering a much lower-resolution screen. We'd say they're pretty comparable, maybe with a slight edge towards the iPhone XR, surprisingly enough.
The XZ3 has a much bigger edge when it comes to storage, however. There's 64GB internal storage within, but then you can pop in a microSD card for potentially much, much more. Meanwhile, the iPhone XR comes in 64GB, 128GB, and 256GB varieties, but has no option for expandability. That's the norm for Apple, but it's still a bummer.
Verdict: Sony Xperia XZ3
Verdict: Tough call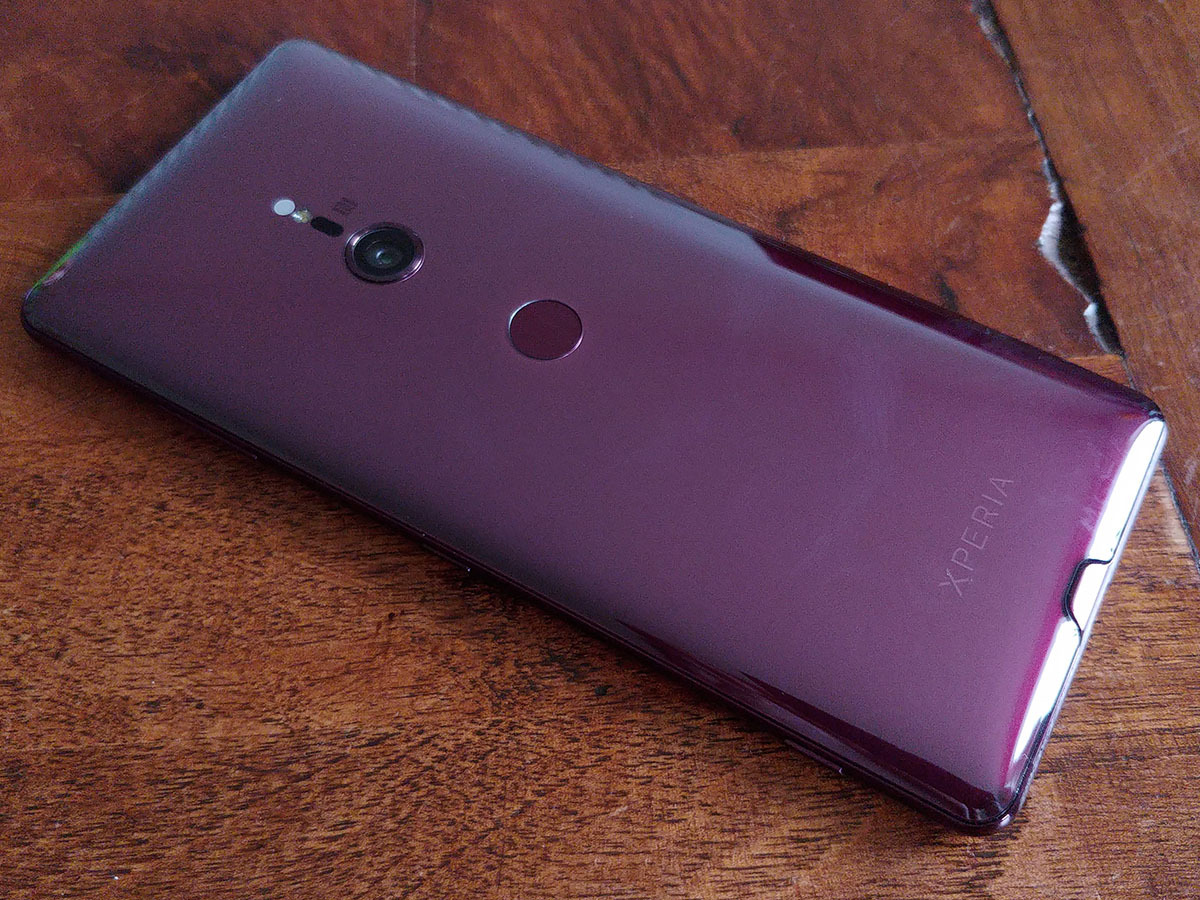 There's a clear difference in perception here. The iPhone XR can't help but feel like a lesser version of Apple's core flagships, because it totally is. That's the whole point: it's an iPhone XS minus a few features and £250 lopped off of the price tag. But it's still really great!
Meanwhile, the Xperia XZ3 is Sony's full-bodied flagship, and its best current offering. But at the end of the day, both of these phones are super powerful, packed with quite a bit of top-end tech, and deserve your consideration this autumn.
The £749 iPhone XR is a little pricier than the £699 Sony Xperia XZ3, too, but they're close enough to be comparable. That's true with the overall experience, as well – they're both 5-star phones in our eyes.
But that extra bit of premium polish gives the Xperia XZ3 a tiny edge in our eyes. If you're not an Apple aficionado, it's definitely one of the best phones you can buy right now.
Winner: Sony Xperia XZ3