Oppo Find X3 Pro vs Samsung Galaxy S21 Ultra: Which is best?
Eyeing a giant Android? Here's our pick of these premium beasts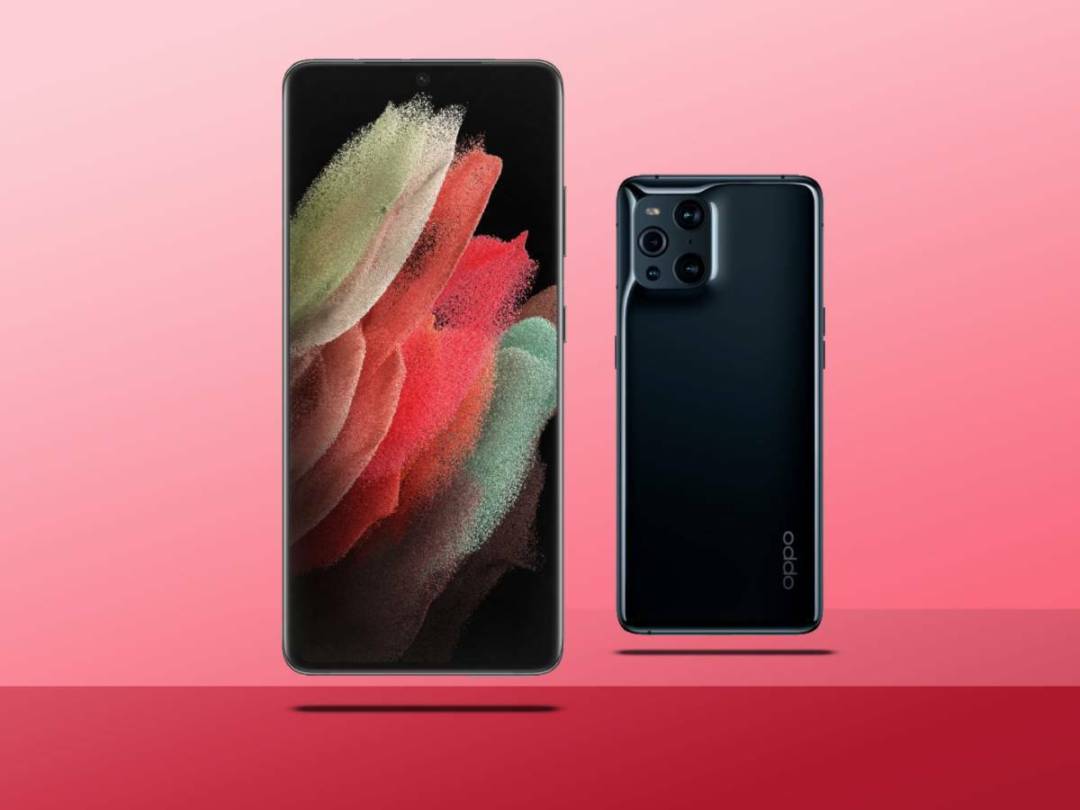 When it comes to seriously luxe Androids in early 2021, your clear solution must be the super-sized, super-premium Samsung Galaxy S21 Ultra… right?
Well, not entirely. True, there's a lot to like about Samsung's latest top-end offering, but there's already stiff competition. The OnePlus 9 Pro is about to roll out, and we've already issued our take on it, but Oppo's new Find X3 Pro could be the real dark horse of the race.
Oppo doesn't have quite the same name recognition as Samsung, but its latest flagship is a stunner packed with top-of-the-line tech and some seriously unique curves. Here's a look at how the Oppo Find X3 Pro compares to the Samsung Galaxy S21 Ultra.
Design: Distinctive curves
Both of these are big, beastly phones with different visual highlights. The Galaxy S21 Ultra is especially large and in charge, rather heavy at 227g with a very prominent camera bump. It won't be for everyone, but we especially like the all-black rendition with its deep, deep tone.
The Oppo Find X3 Pro is more than 10% lighter by comparison, and while its colour options aren't quite as bold, there's nothing else on the market like the curves around the camera bulge. It doesn't jut out like the usual camera bump. We dig it.
Verdict: Oppo Find X3 Pro
Screen: Both big and beautiful
You can't go wrong with either of these monstrous displays. They're both giant curved OLED panels, at 6.7in on the Find X3 Pro and 6.8in on the S21 Ultra, and both QHD+ resolution. They both also have a variable refresh rate that scales up as high as 120Hz for super-smooth scrolling and down way low to save battery when you don't need it.
Honestly, it's hard to find fault with either of these screens. They're huge, amazingly crisp, and look bright and super smooth in action.
Verdict: Draw
Camera: Up close or far away?
Both of these phones are top-class when it comes to photography, but with varying approaches. You'll get excellent shots from the main camera on both, at 50MP on the Oppo or a staggering 108MP on the Samsung, while the 50MP ultra-wide camera on the Oppo turns out sharper results than the 12MP ultra-wide on the S21 Ultra.
However, Oppo's decision to make its third back camera a microscope-style camera designed for extreme close-ups is decidedly less useful in typical day-to-day shooting than Samsung's killer 10x optical zoom. Oppo's hybrid 5x zoom is solid, but still shows some noise, while Samsung allows more distance while staying crisper. The Find X3 Pro's close-ups are fun, but we'd rather have a killer zoom for far-away sights.
Verdict: Samsung Galaxy S21 Ultra
Performance: No shortage of power
Both of these Androids are super powerful, as you might expect, but there are differences between them. The UK version of the Galaxy S21 Ultra uses Samsung's own Exynos 2100 chip, while the Find X3 Pro has the Qualcomm Snapdragon 888 – the chip that you'll find in the S21 Ultra in the States and some other places.
They're both very capable chips, but benchmark tests largely show that the Snapdragon 888 has a slight advantage over the Exynos 2100 in terms of raw power. Samsung has been slightly behind with its own chips in recent years, and while the difference isn't significant at all, it's still something.
Verdict: Oppo Find X3 Pro
Battery and perks: Found benefits
The Galaxy S21 Ultra has the larger battery pack at 5,000mAh vs. the Oppo's 4,500mAh, but both of these can give you a hearty day's usage. Besides, the Find X3 Pro recharges much faster thanks to its 65W wired and 30W wireless charging. That's a massive increase over the 25W wired and 10W+ wireless speed of the S21 Ultra.
The Find X3 Pro also ships with double the internal storage at 256GB vs. 128GB on the Galaxy S21 Ultra. Neither has a microSD slot for expandable storage.
Verdict: Oppo Find X3 Pro
Verdict: Go Pro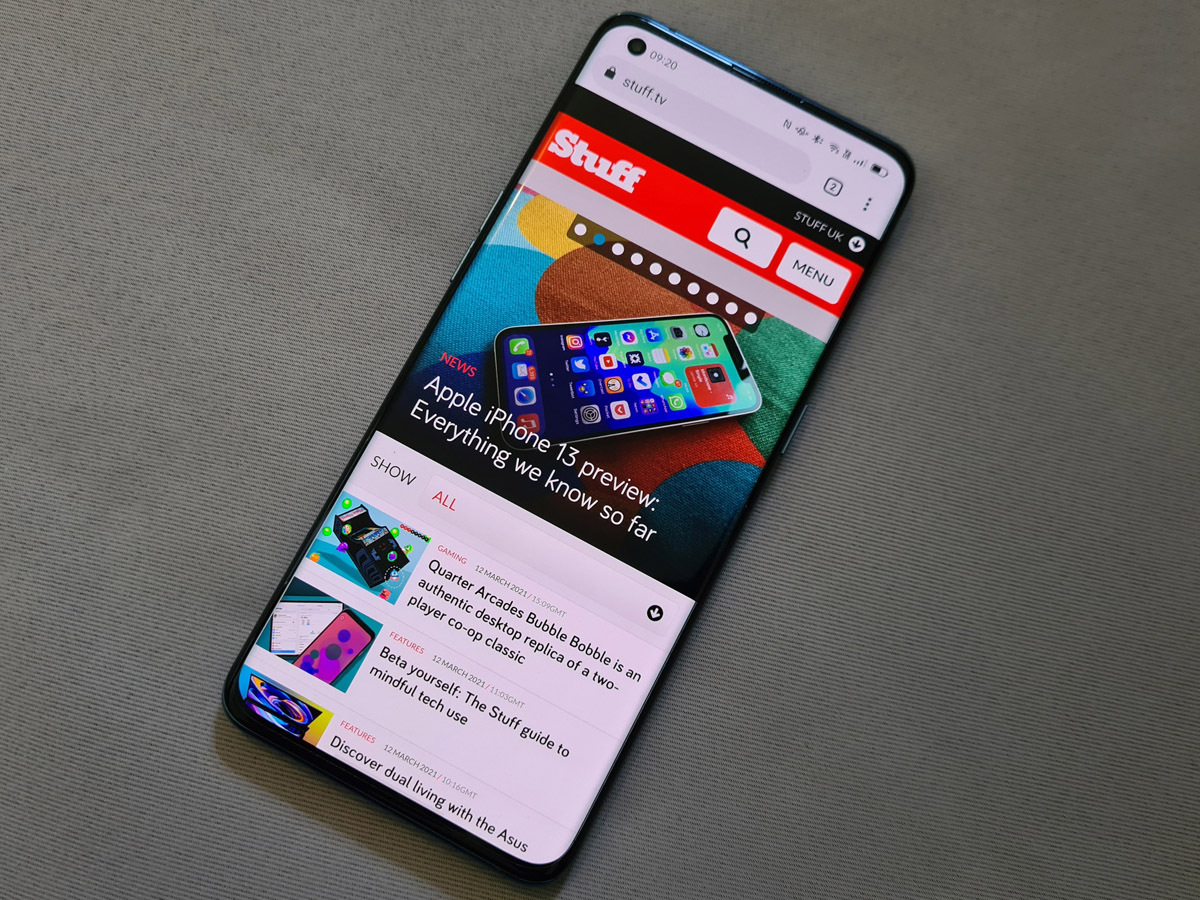 Ultimately, these phones aren't far apart in overall quality and experience, but as you might've gathered from the head-to-head comparison above, there are a few key ways in which Oppo's Find X3 Pro sets itself apart. Key bits like double the storage and much faster charging are obviously key, but also the design is more distinctive and there's a just speed advantage on paper.
Samsung's better camera zoom range is worth noting, and otherwise the Galaxy S21 Ultra goes nearly toe-to-toe with the Find X3 Pro here. But you do feel like you get more bang for your buck with the Oppo at £1,099 vs. the Galaxy at £1,149 on top of the small advantages, and they all add up to the Find X3 Pro taking the win in this head-to-head showdown.
Winner: Oppo Find X3 Pro