MWC 2017: all the biggest tech announcements
The LG G6, Nokia 3310 reboot, Sony Xperia XZ Premium, and plenty more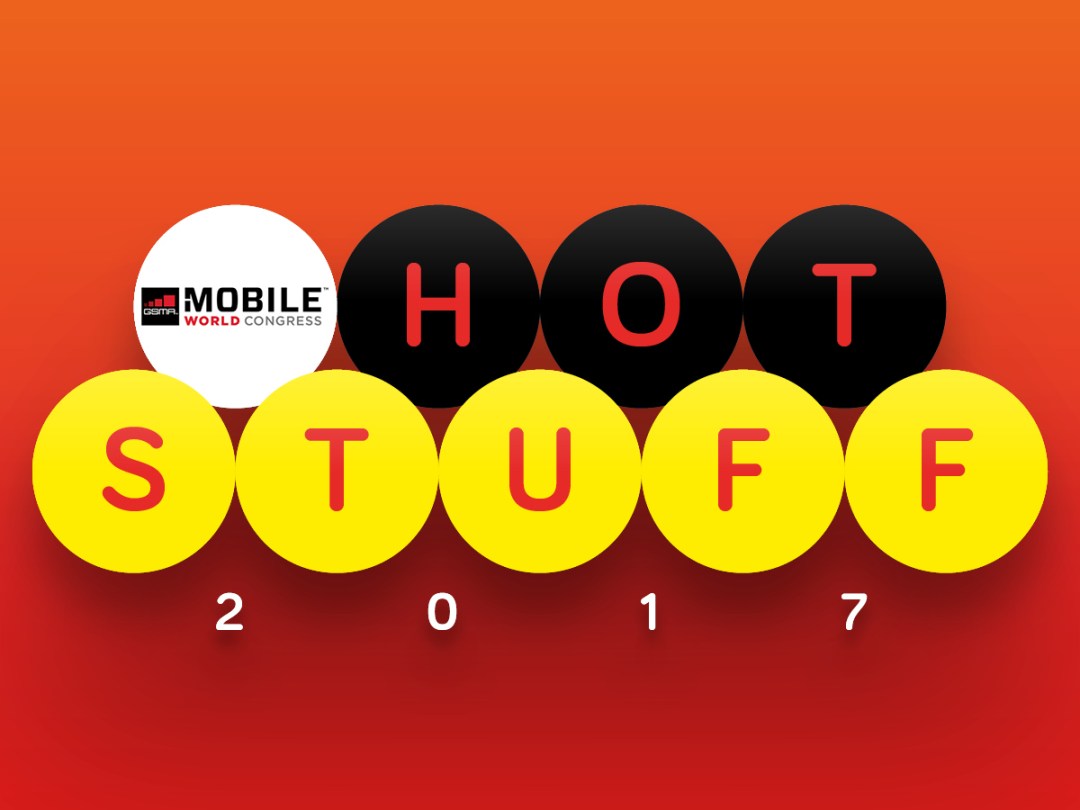 MWC is all about slabs with screens – and this year's Mobile World Congress show in Barcelona was packed with head-turning smartphones, tablets, and a fair bit more to boot.
LG unveiled its long-awaited G6, a massively promising return to form after last year's experimental G5, while Sony's Xperia XZ Premium wowed us with high-end tech and Nokia seemed to equally delight and perplex by reviving the stone-cold classic 3310 dumbphone. Seriously!
True, MWC isn't the end-all, be-all for early-year announcements, as Samsung will showcase the Galaxy S8 later this month and HTC surely has something afoot, but it's still ground zero for a lot of the big tech that we'll fondle and admire throughout 2017.
We've already handed out our best-of-show awards, but if you haven't been paying attention the past few days, here's everything you missed.
LG: Back with the G6
It was hardly a surprise, but LG unveiled the G6, its latest take on the Android smartphone – and this year's version is a lot more compelling than last year's. The LG G5 had a lot of strong elements, but modular accessories didn't really catch on, and it wasn't worth the various trade-offs seen elsewhere on the phone.
Luckily, the G6 is clearly a return to making a really solid and ultra-refined handset, with sleek, premium design, high-end tech, and a beautiful new 18:9 Quad HD display. That extra-tall screen takes up nearly all of the phone's front, minimizing bezel across the board, and even has stunning mobile HDR capabilities.
Be sure to read our extensive hands-on review for our first take on the LG G6, plus we've done a matchup against the G5 for good measure. LG also announced the X Power2 handset at MWC, but aside from its ultra-beefy 5,100mAh battery pack, it's not quite as enticing as the G6.
Nokia: Blast from the past
It seems awfully silly, but it's true: the Nokia 3310 was one of the most talked-about devices at MWC in 2017. Debuting 17 years after the original, the new Nokia 3310 keeps the fundamentals of the original super-tough, world-conquering feature phone, albeit with a modern makeover.
That makeover doesn't extend too far into the tech: it still doesn't do Wi-Fi or notifications, and the only apps come from the Opera Store. But it has Snake, naturally, and this "dumphone" sure mines a lot of nostalgia along the way. It's also super cheap, at €49, and could serve as a reliable backup for the glovebox… or a way to avoid staring at a smartphone all day.
In terms of more current tech, the company also showcased its mid-range Android phone, the Nokia 6, which we found to be solid but unlikely to topple the OnePlus 3/3T. Meanwhile, the Nokia 5 and Nokia 3 are even cheaper and less-capable options. It seems Nokia is aiming more for the mass market with its return to phones, rather than high-end flagship lovers.
Sony: High-end goes even higher
All the big Android phones do pretty much the same things, right? Well, maybe not for long with Sony's extravagant Xperia XZ Premium. Sony has struggled to make handsets that really stand above the competition, but this time around, they've gone all out.
The Xperia XZ Premium is the first phone we've actually seen to feature the upcoming Qualcomm Snapdragon 835 chip within, although the Samsung Galaxy S8 is expected to feature it as well. More notably, it has the first-ever 4K HDR display on a smartphone – overkill, maybe, but is too much ever really a bad thing?
We'll find out once we get a load of the price tag, but add in 960-frames-per-second slow-motion video recording and we can't help but marvel at all of this tech. In fact, our editor-in-chief says it's the phone that might get him to finally ditch his annual iPhone addiction. It also earned our best-in-show honours.
Sony also had a few other devices on hand, such as the massive 6in Xperia XA1 Ultra, which is actually a mid-ranger despite the size. And the Xperia Agent home robot returned, although it's still just a concept device… and an adorable one, at that.
Elsewhere, we saw the super-cool Xperia Touch, which projects an Android tablet experience onto any surface, giving you a Minority Report-esque experience. However, it's crazy expensive – enough for you to just buy regular tablets for every member of your family instead.
And did you see the new Xperia Ear concept? Sony's buds use bone induction to pump tunes into your skull without fully plugging your ear holes, making them real-world friendly… but also very, very curious and kind of amazing. They also have a built-in A.I. assistant to help you here and there, although we'll see if this concept actually gets made.
BlackBerry: One last shot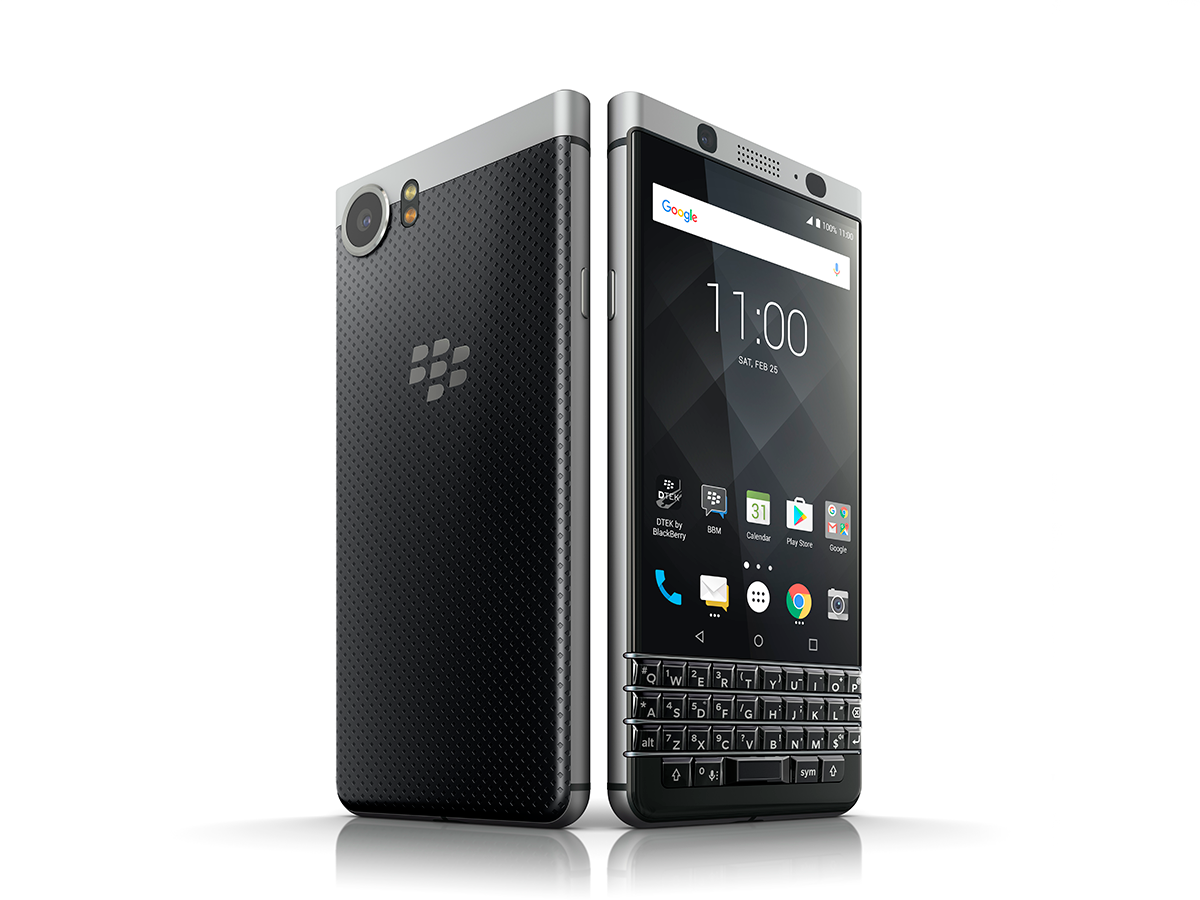 Since going all-in on Android, BlackBerry has seemed to be on an upswing – and the KeyOne is its most compelling device in a long time. Like 2015's Priv, the KeyOne is packing a full physical keyboard, but now in a slab design as opposed to a slide-out style.
Elsewhere, the KeyOne aims to be a bit more modest on specs, with a mid-range Snapdragon 625 paired with a stellar camera and impressive styling. At £499, it won't undercut today's top flagships by much, but anyone still hankering for a keyboard might take the plunge.
The KeyOne is the last handset that BlackBerry designed in-house, with Chinese company TCL handling manufacturing, although TCL will continue the brand's legacy with its own BlackBerry handsets in the future. For now, though, the KeyOne has our attention. Be sure to read our hands-on review from the show.
Huawei: Flashy flagships and more
Huawei might be able to challenge Samsung, LG, and HTC for the top-tier of Android phones with the P10 and P10 Plus, unveiled this week. Both seem iPhone-inspired, like their predecessors, but layer on the high-end tech so thick that we can't help but be intrigued.
We came away impressed from our hands-on test with both, thanks to the impressive cameras, loads of power, top-notch screens on the 5.1in P10 (1080p) and 5.5in P10 Plus (Quad HD), sizeable batteries, and premium styling, complete with some uncommon colour options. "Greenery" won't be for everyone, but we're into it.
Granted, you'll pay a fair bit, with European prices pegged at €649 for the P10 and €649 for the P10 Plus, but we're really impressed with what we saw. They'll be out this month, too.
Meanwhile, the Huawei Watch 2 is leading the charge of Android Wear 2 devices with sportier styling, plenty of fitness tracking, and built-in 4G to bring all of your watch-phone fantasies to life. It'll release next month, with a Euro price of €329 listed.
Lenovo: More mid-range Moto
The Moto G line has long been a mid-range favourite of ours, and the Moto G5 won't break that trend. If anything, it'll just reinforce it, thanks to some nicely premium enhancements.
The biggest is the shift to a metal frame, as opposed to plastic in previous years, giving the Moto G5 a bit more heft and high-end appeal. The Snapdragon 430 with 2GB RAM feels swift, and Android N looks positively uncluttered here. It also picks up a fingerprint scanner, which was missing on last year's base model. And it's a lot cheaper than the OnePlus 3T at £170.
Meanwhile, the Moto G5 Plus keeps the metal upgrade but goes a bit further with a speedier Snapdragon 625 and 3GB RAM, TurboPower charging, a wider-aperture back camera, and some neat software tricks in the mix. That one sells for £259, however.
Meanwhile, we were impressed by Lenovo's new Yoga 720 13in flip-back laptop, and the super-cheap budget hybrid Miix 320 seems solid given the tiny price. And if you're in the mood for an Android tablet (anyone?), the Tab 4 range seems to have something for just about everyone.
Samsung: Tablets and VR
Samsung opted to hold onto the Galaxy S8 reveal for a few more weeks, but it didn't come to MWC empty-handed. The expected Galaxy Tab S3 tablet showed up, and with HDR support added to this 2048×1536 OLED display, it's a real stunner. And the Snapdragon 820 and 6,000mAh battery pack should provide plenty of power and uptime. You'll even get an improved S Pen stylus right out of the box.
Meanwhile, the Galaxy Book is a clear shot at Microsoft's Surface Pro dominance, as the high-end, 2-in-1 tablets pack ample power (with an Intel Kaby Lake Core i5 in the larger version), stunning 2160×1440 AMOLED displays with HDR support, and a really sharp keyboard. We'll have to see how the price shakes out, but for now, it looks pretty fantastic.
Lastly, Samsung is giving its Gear VR headset a nice upgrade thanks to the addition of a tiny touchpad controller, much like Google's Daydream View. It addresses one of the big complaints with the earlier models (with the touchpad on the headset only), and we imagine that it will release alongside the Galaxy S8 in the very near future.
And the rest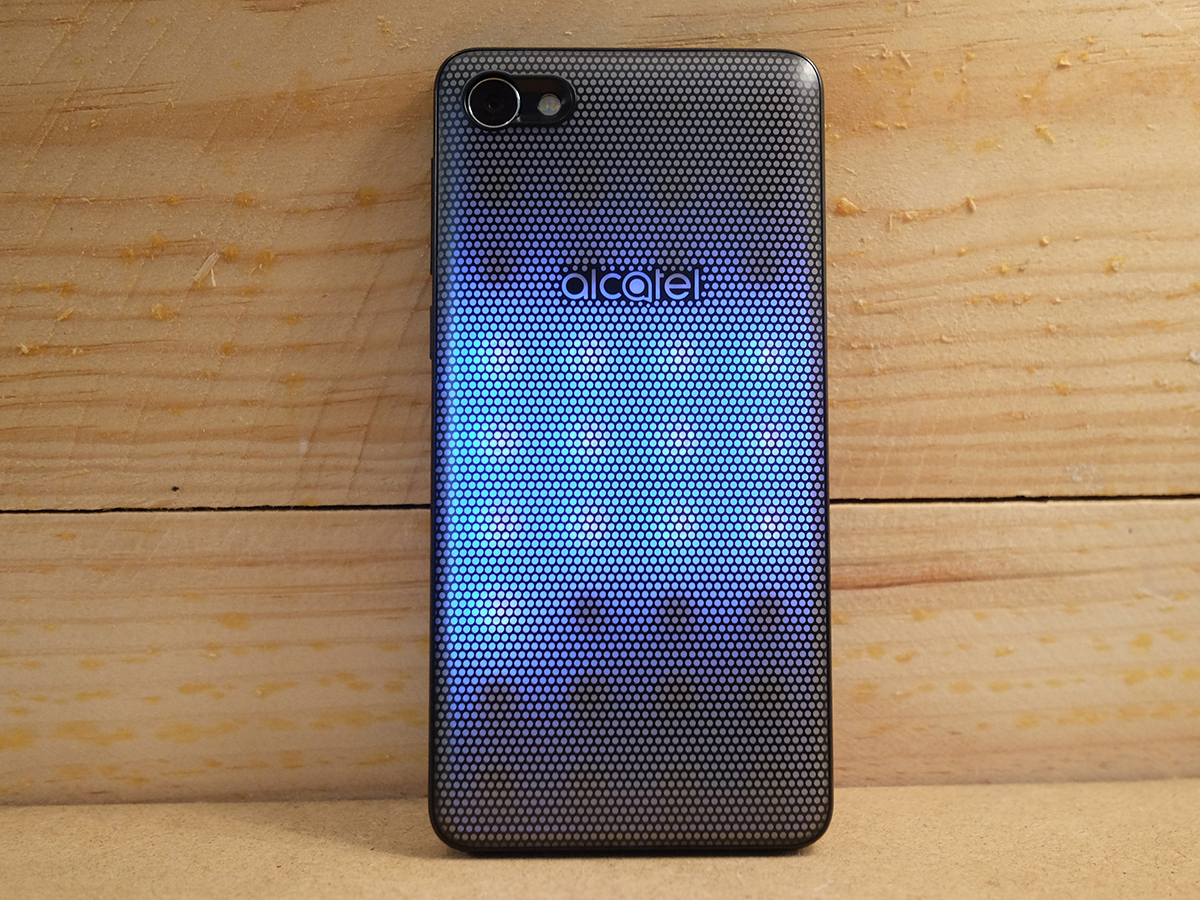 We all want our phones to have bright, eye-catching screens… but what about the back of them? Alcatel's A5 LED looks to provide an answer to that conundrum, pumping its phone backing with pulsing, rave-like LED lights. It's a mid-range Android handset, otherwise, with a European price of €199.
Meanwhile, the ZTE Blade V8 Mini could be a fair way to jump into Android Nougat without paying Pixel-like prices. It's an entry-level device with a 720p screen, a decent camera, and a Snapdragon 435 onboard, but the sub-£200 price is surely the most appealing part.
Oppo announced its own improvement on Apple's dual-camera approach on the iPhone 7 Plus, showcasing periscope-inspired tech that provides 5x "lossless zoom" – far above Apple's 2x. However, it's just tech right now, and there isn't an actual handset that offers it.
And lastly, Ford is trying to take the manpower out of package deliveries, showcasing its Autolivery self-driving vans, which will pair with drones and other vehicles to bring you boxes without the chance of human error (or the constant expense). Ford hopes to have it up and running by 2021.