Honor 9 vs OnePlus 5: Which is best?
Does the new Honor usurp the OnePlus 5 from the budget-flagship throne?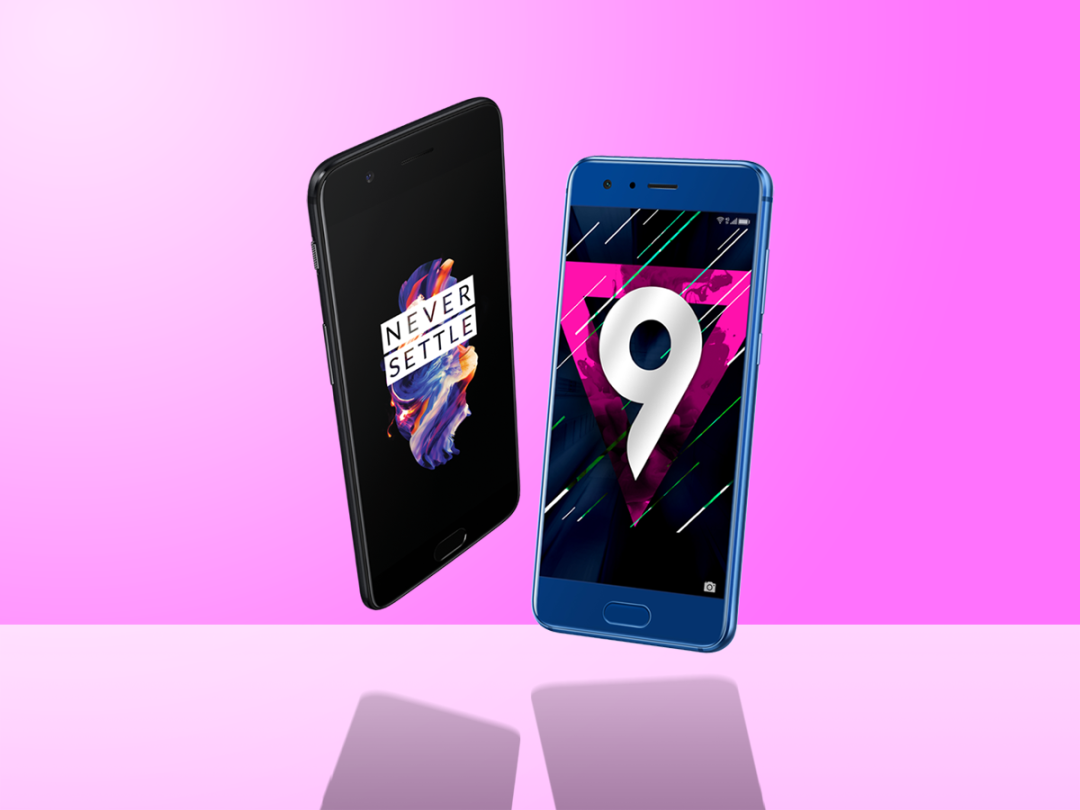 It's only been a few weeks since we crowned the OnePlus 5 as the new, all-powerful king of budget flagships, but its position is already under threat from a wannabe usurper: the Honor 9.
No, we didn't see that one coming either! The Honor 9 certainly doesn't look like a cheaper phone at a glance, and nor will your view of it change once you've pored over the spec sheet: it's essentially the same package as the pricey Huawei P10, believe it or not, aside from a few small tweaks.
And yet it's £380 SIM-free, which makes it £70 less than the highly impressive OnePlus 5. Can it really beat our new #2 phone in the world right now? Here's our verdict, now that we've put the Honor 9 through its paces.
Design: Metal or glass?
Neither of these phones looks cheap, of course – but neither looks cheaper than a pricier flagship, either. The OnePlus 5 resembles the iPhone 7 Plus, admittedly, with a similar front, back, and even dual camera array on the upper back. Still, it feels wholly premium: this is the best OnePlus build to date, and it's nicely slim to boot.
As with last year's Honor 8, the Honor 9 is a glass-heavy stunner. It has 15 layers of glass all neatly smashed together, which provides all kinds of kaleidoscopic, eye-catching reflections, with Samsung Galaxy-esque curves along the back too. The metal frame makes it feel pretty strong, though, and it fits well in the hand – even if that glass might end up being a bit slippery.
This one goes to preference, certainly, but if you're looking for a phone that dazzles like a much pricier flagship would, then the Honor 9 takes that win. The OnePlus 5 is a little too familiar in design to really stand out here. And neither phone offers water resistance, so that won't sway this particular battle.
Winner: Honor 9
Screen: AMOLED takes it
Top-of-the-line Android phones usually pack Quad HD panels these days, but both the Honor 9 and OnePlus 5 are content to stick with 1080p full HD screens. And it makes sense: for a ~5in display that sits in your hand, the difference isn't that dramatic.
The OnePlus 5 opts for a 5.5in AMOLED display, which looked pretty brilliant in our testing thanks to its 401ppi (pixels per inch) and impressive contrast. Meanwhile, the Honor 9 goes for a 5.15in LCD panel, which makes it a hair crisper due to the denser pixel array. Given that it's an LCD panel, however, it doesn't offer the deeper blacks and amazing contrast of the AMOLED, and the OnePlus does a better job of replicating spot-on colours.
Winner: OnePlus 5
Camera: Doubled up
Dual-camera arrays are no longer only to be found on £600+ smartphones. Both of these devices pop a pair of lenses on the back, giving you not only crisp snaps but also a few extra tricks – such as a portrait mode with blurred backdrops.
We've been deep in the trenches with the OnePlus 5, shooting photos of just about everything we can – and we came away really pleased and surprised by it. It stacks up well against nearly any other smartphone camera out there, thanks to its 16MP (f/1.7) main camera and 20MP (f/2.6) secondary sensor.
Detail levels are impressive, as are colour and contrast, although the edges of the frame can look at bit soft on closer inspection. Low-light shooting isn't all that great in the auto mode, either, and we'd give the slightest nod to phones like the Apple iPhone 7 Plus and Google Pixel. But those devices also cost a lot more money.
And the Honor 9? Well, believe it or not, it's essentially the same camera tech you'll find in the Huawei P10, with a 12MP main sensor and monochromatic 20MP secondary sensor (both f/2.2). The Honor 9 cuts out optical image stabilisation and laser autofocus, unfortunately, which hurts the nighttime shooting. And we found a bit more detail in daytime shots from the OnePlus 5, as well.
It's not a dramatic difference here at all, but OnePlus gets the edge.
Winner: OnePlus 5
Performance: Plus muscle
The OnePlus 5 keeps pace with the best of the flagship bunch, packing in Qualcomm's current Snapdragon 835 processor, along with 6GB RAM in the base model or a staggering 8GB RAM in the pricier option. And it's a speed demon as a result, capably handling any games, apps, or media thrown its way, especially with the great, near-stock OxygenOS and its thankfully thin presence atop Android Nougat.
Meanwhile, the Honor 9 rocks the same Kirin 960 chip that you'd find in the Huawei P10, which is plenty fast in everyday usage with its 4GB RAM – but it's a generation behind the brand-new Snapdragon 835, which is also better suited for multitasking with the OnePlus' extra RAM.
It's not seriously noticeable in day-to-day use, though, and the Honor 9 is still one of the fastest Androids on the market. However, the Emotion UI skin over Nougat isn't one of our favourites, even if it's been toned down quite a bit from past version. Still, the OnePlus 5 takes this one in both raw power and UI.
Winner: OnePlus 5
Battery and perks: Storage galore
The OnePlus 5's 3300mAh battery pack proves pretty capable, easily giving you a full day even with heavy usage and potentially lasting part way into a second day with lighter use. It's a better performance than we saw from the OnePlus 3T, and the Dash Charge still impresses with its speedy top-ups.
Meanwhile, the 3200mAh pack in the Honor 9 is a hair smaller, but so too is the screen size. However, in everyday usage, the Kirin processor didn't seem quite as efficient as Qualcomm's offering, and we weren't blown away by the Honor 9's battery life. It's solid, but unspectacular, and the fast charging isn't as speedy either.
When it comes to storage, however, the Honor 9 has a big advantage: a microSD slot. You can get both of these phone with either 64GB or 128GB starting storage, but the OnePlus 5 won't let you expand out from there once you own the thing. That's where the Honor 9 takes a big edge over the OnePlus 5, even as the £70 cheaper handset. As an overall category here, however, it's a draw.
Winner: Draw
Verdict: So close!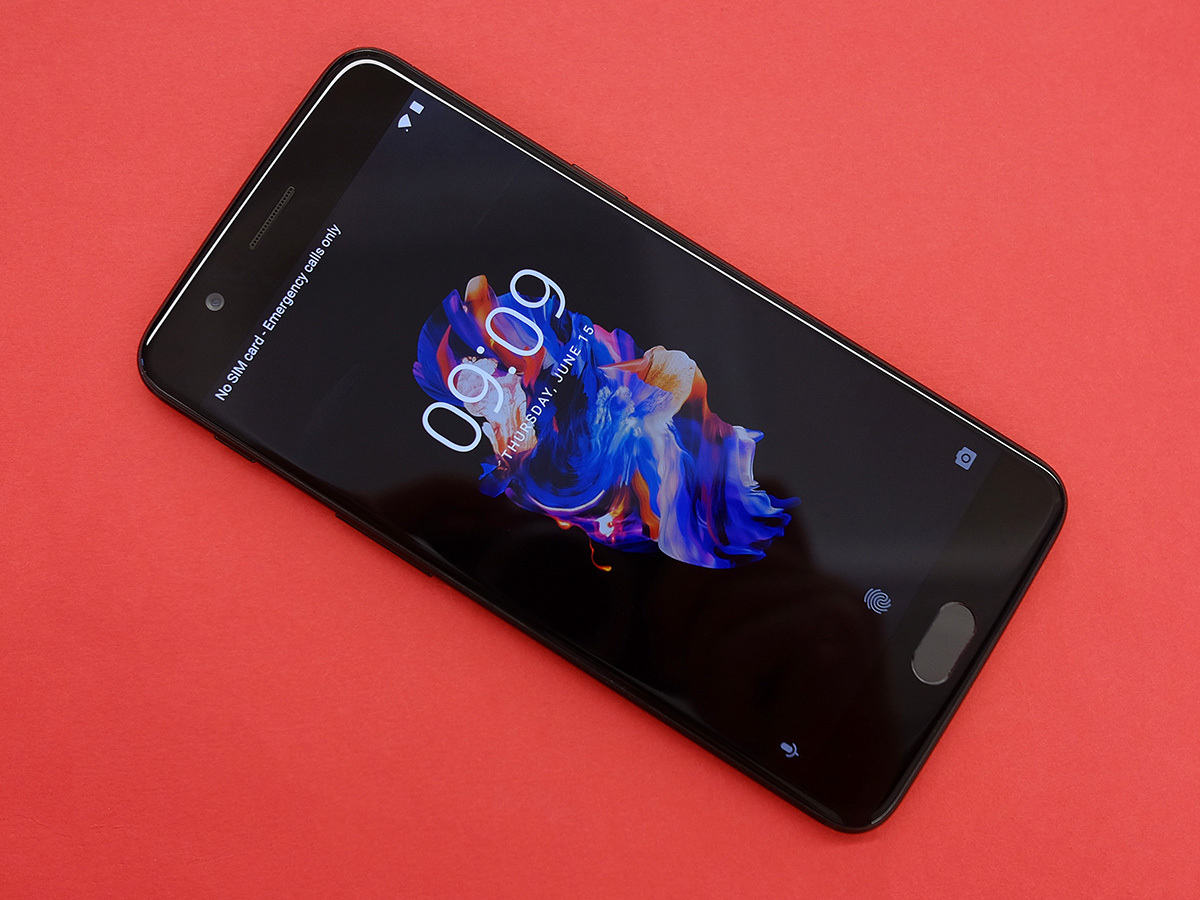 The OnePlus 5 is the best and certainly most premium edition to date from the company, but in edging closer to top-end flagship status, it also bumped the price up to £449 for the starting model. That's still a great deal for what you get, but it created an opening for Honor here.
At a price of just £380, the Honor 9 is only £10 more than last year's model, and it seems to keep pace with the OnePlus 5 in most regards. "Seems" is the key word here, though.
It's certainly close, and the Honor 9 makes the flashier entrance of the two, but the OnePlus 5 takes the slight advantage on everything from screen quality to processing power, camera results, and battery life. The Honor 9 takes a nice win with its microSD support, but nearly everything else here but looks lags just behind the OnePlus 5.
On the other hand, you'll save £70 to £120 depending on OnePlus 5 model, and none of these are deal-killing differences. In fact, the Honor 9 is rather excellent, and it's the best sub-£400 phone out there right now, hands down.
But the OnePlus 5 is still better, and if you're spending near-full-flagship money for an Android right now, then you might as well go for the best in that price window. That's the OnePlus 5.
Winner: OnePlus 5