The first 8 enhanced games to play in 4K on the Xbox One X
Pop these glossed-up beauties into your new super-console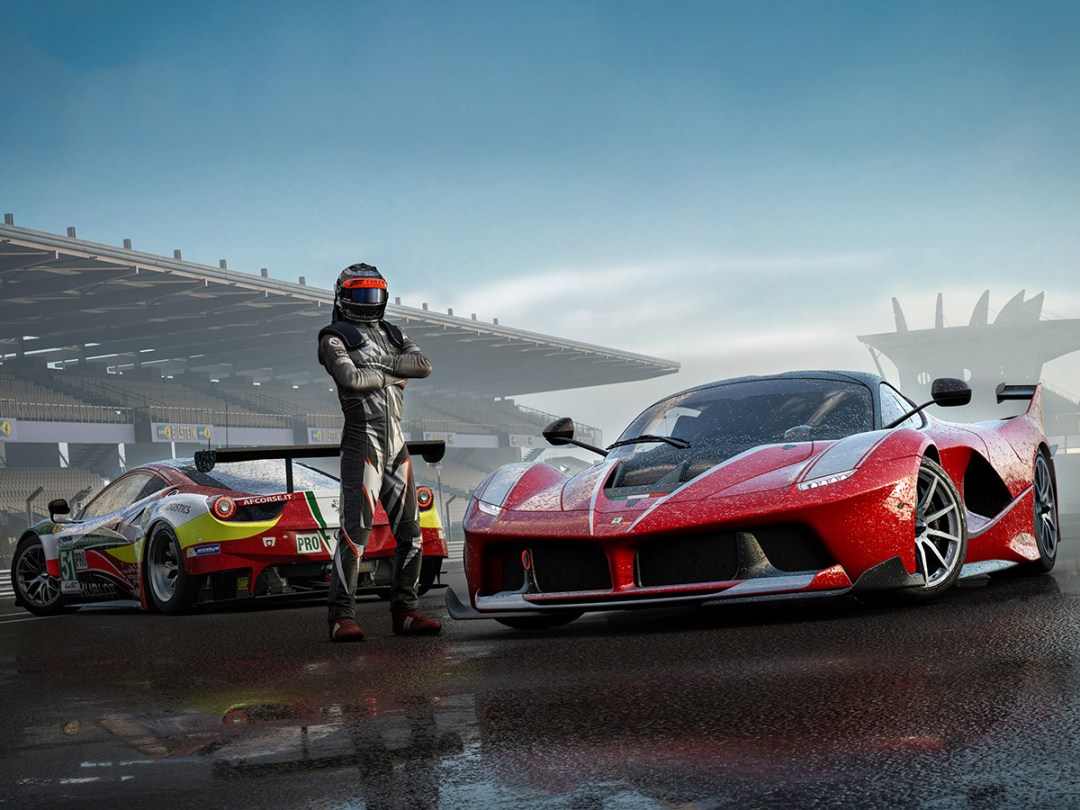 Microsoft has developed the most powerful games console in existence, and you can buy it starting today: it's the Xbox One X.
Yes, it's still an Xbox One at heart, and it'll work with the same games and peripherals as the original Xbox One and last year's 4K-upscaling Xbox One S. But the Xbox One X packs in a heap of extra raw processing power, turning out eye-melting 4K/HDR experiences that you can savour… assuming you have a 4K TV, of course.
But you'll only see the big visual boost if an Xbox One game is enhanced for the new console, and not every game offers that – or has been patched to support it at this point. Looking for a few games to showcase the £449 console right now? Here are the eight that we recommend starting with.
Additional words by Rob Leedham
Forza Motorsport 7
Racing games always tend to look amazing, but Forza Motorsport 7 is something else entirely. We've played it on the Xbox One X and the results are absolutely magnificent, more so than even last year's gorgeous Forza Horizon 3.
The way weather effects sweep through the tracks, supercars are rendered in pristine fashion and skylines shift and change is phenomenal. You won't see a better-looking console game than Forza 7 on Xbox One X this autumn. That alone could be enough to sell the machine for some – it certainly convinced us of the console's abilities.
FIFA 18
Unless you've gone over to the Pro Evolution Soccer side – and fair enough, we say – FIFA is appointment gaming for millions each autumn, and the best place to play FIFA 18 this year is on the Xbox One X
EA's latest sim is enhanced for the hulking horsepower of the pricey new box, and the game looks pretty fabulous throughout. Each major stadium has its own feel and ambiance now, while myriad gameplay enhancements make it even better than the last. Truth be told, there's not a huge visual difference between the Xbox One X and PS4 Pro with this game, but they're both superstars in our book.
Gears of War 4
Yes, Gears of War 4 is a year-old Xbox One game, but age doesn't stop it from being one of the best-looking games you can play on the Xbox One X right now. Thanks to various enhancements, this damn-fine-looking game looks pretty stunning on your 4K set.
Gears of War 4 is playable in two modes: Visuals, which gives you a 4K image with ultra high-quality textures, or Performance, which runs at 60 frames per second in 1080p with some added visual flourishes. You'll have to pick your preference, but in either case, you'll get way better textures, reflections, lighting effects, and more. It's like a whole new game.
Minecraft
Those blocks just got upgraded, big time. While Minecraft might not seem a perfect fit for 4K gaming, Microsoft's Super Duper Graphics pack adds a whole new level of fidelity to the global phenomenon – without losing the rough charm that made it so special in the first place.
Draw distance is the real boon for Xbox One X owners here, but those new water effects really are lovely too. And it's not like we really need any extra prodding to fire up Minecraft and dig into a brand new world.
Call of Duty: WWII
In our estimation, Call of Duty: WWII is the series' best entry in a few years – and you'll get the best console experience on your Xbox One X, where the World War II shooter's lifelike visuals look all the more gloriously realistic thanks to 4K and HDR support.
"As buildings crumble and explosions cover the screen with smoke, it's hard not to become transfixed, especially by some very impressive lighting," we wrote in our review. We did run into some audio glitches on the Xbox One X, however, but it's not clear whether those are specific to the console. We're guessing it'll be resolved, in any case.
Assassin's Creed Origins
Likewise, Assassin's Creed Origins makes Ubisoft's worn-out franchise feel like a breath of fresh air again, thanks to taking a year off, delivering a bold new setting in Ancient Egypt, and reworking the parts of the game that had grown tired and stale.
It's absolutely gorgeous, and this is the kind of game you'll definitely want to experience on the best hardware you can wrap your mitts around. The Xbox One X brings 4K and HDR support to the experience, ensuring that the game looks as crisp and colourful as it can on your TV.
Killer Instinct
This four-year-old, free-to-play fighter might not be the first game that pops to mind when considering what to play on your expensive new 4K console, to which we say… OK, fair enough. But really, you should give it a try.
Killer Instinct was already one of the flashiest fighting games around, with the glossy characters augmented by bold lighting effects and plenty of eye candy in view, and it's sure to only look even better with the 4K/HDR boost. Besides, it's free to try: there's always a free playable fighter in the rotation, so you can give it a spin without spending a thing.
Middle-earth: Shadow of War
If Assassin's Creed Origins doesn't singlehandedly satisfy your need for open-world shenanigans on the Xbox One X, then turn your attention towards Middle-earth: Shadow of War. This newly-released sequel to Shadow of Mordor builds upon its predecessor's strong action framework, and is another sharp Lord of the Rings-related experience.
According to the developers, being able to deliver 4K resolution with HDR support means you'll get a visual experience closer to what the developers create on their workstations, with brilliant detail on the fearsome Orcs and other creatures in the game. It should be even more engrossing with that 4K boost.