Bose QuietComfort Ultra Headphones vs Sony WH-1000XM5: which is best?
How do the two top-tier headphones compare?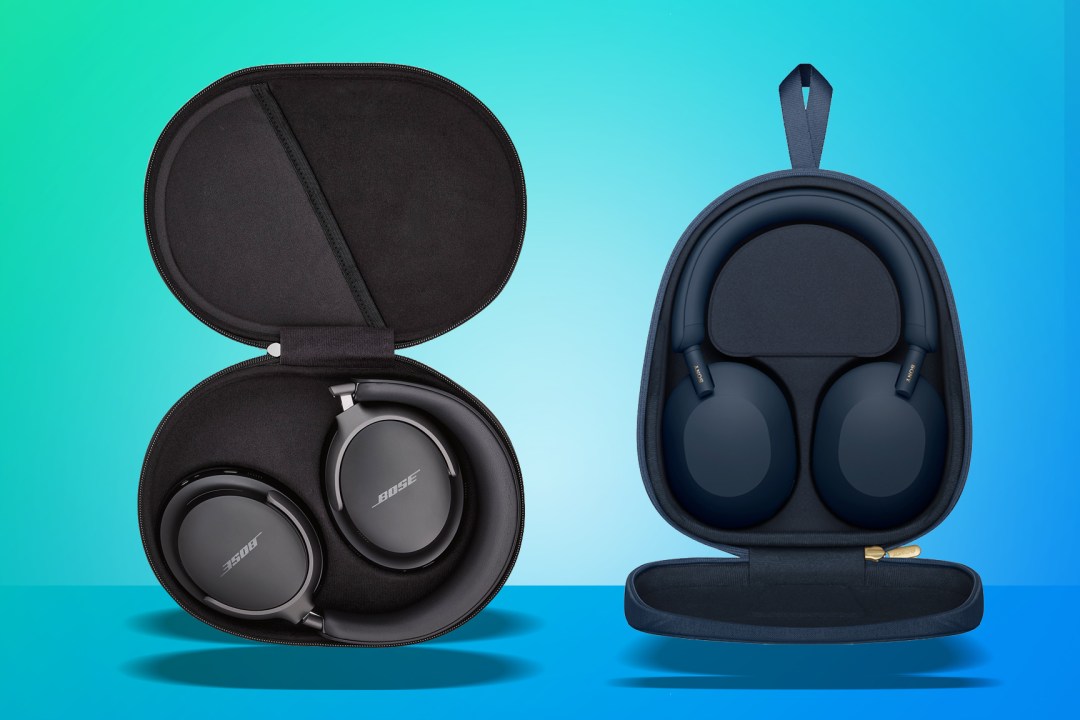 Not to sound like a broken record, but the Sony WH-1000XM5 really are a stellar set of cans. They're some of, if not the best headphones money can buy. But the newly-revealed Bose QuietComfort Ultra Headphones may not be far behind. They come from the firm that brought ANC to the masses, after all.
We've spent plenty of time with the WH-1000XM5 since its launch last year, and now we've had chance to review the QuietComfort Ultra Headphones, too. Here's how the two line up.
Design and function
Bose has said the QuietComfort Ultra Headphones have been completely re-engineered from the last-gen model, and that extends to the design too. They're chunkier than the Noise Cancelling Headphones 700. These cans have a minimal look, but a plain matte effect attracts fingerprints and smudge marks. In our review, we say that the "look and feel doesn't match the asking price", but then, as we'll discuss, the asking price is high.
Thankfully, the QC Ultra Headphones are built with quality and durability in mind. They feel strong in the hand, and are made from sturdy stuff. Weighing in at 250g, they're pretty much identical to the Sony WH-1000XM5's 249g.
Design-wise, the QuietComfort Ultra Headphones aren't a million miles away from the brand's minimal style. They don't look too different to the Sony WH-1000XM5.
There are physical controls, power/Bluetooth pairing, multifunction buttons and a handy volume slider on the right ear cup. Sony's buttons are more inconspicuous, but less customisable.
Spatial audio and battery life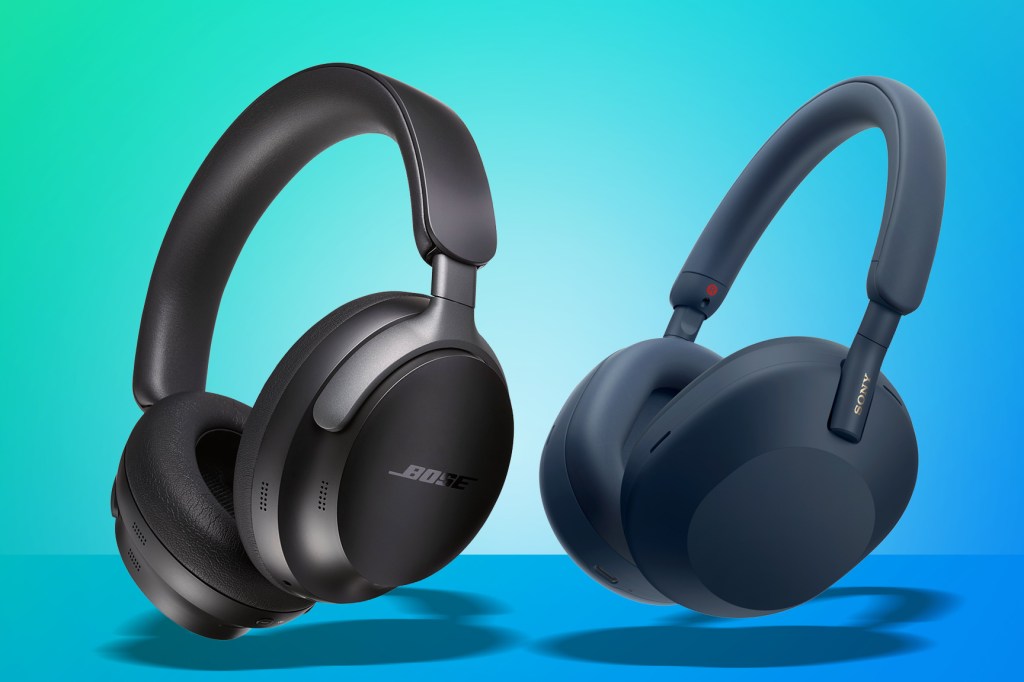 Bose is bigging up its Immersive Audio tech as a reason to pick up the QuietComfort Ultra Headphones. This take on spatial audio is designed to beam audio as if it were coming from beyond your headphones. Music and audio has a wide sound stage in front and to the sides, mimicking the effects of stereo speakers. They're designed to put you right in the audio 'sweet spot' for a more authentic experience. We think this feature works pretty well.
'Still' mode delivers a fixed sound when you're sitting down, and 'Motion' then moves the soundstage around based on head movement for when you're on the go. All adjustable EQing, custom modes and personalisation are done through the Bose app.
Not to be outdone, the Sony WH-1000XM5 also comes with its own immersive tech, in the form of 360 Reality Audio. This is supported by streaming services such as Tidal and Deezer. An auto play/pause feature when you take off the headphones works without a hitch, and a 'speak to chat' feature is invoked when you put your hand over the right headphone.
The Bose battery life is 24 hours and it takes up to three hours for a full charge via USB-C. Sony, meanwhile, can manage 30 hours of listening, so takes a small win here.
Sound and noise cancellation
It was always going to be hard for Bose to compete with the WH-1000XM5 when it comes to sound quality. Sony's 30mm carbon fibre-composite drivers produce exceptional audio, with precise delivery and even greater clarity than the previous generation. But thankfully they come through, with detailed, balanced and confident sound.
The WH-1000XM5's noise cancellation was also going to be hard to beat. Train station hustle and crowd noises are silenced, thanks to some sophisticated noise-cancelling tech that drowns out higher frequencies. ANC strength adjustment is done in real-time too, without needing to prompt the headphones.
Again, though, the Bose noise cancellation works brilliantly. Active noise-cancellation options consist of 'quiet' (which means 'full on'), 'aware' (meaning 'transparency') and 'immersion' (which means 'immersion'). You can even define your own ANC mode in the control app. There's a slider to set the amount of cancellation you fancy and an 'on/off' control for the 'wind block' feature.
Price comparison
The Bose QuietComfort Ultra Headphones certainly aren't cheap, available $429/£450. That puts it above many high-end ANC headphones. At $399/£319, the Sony WH-1000XM5 offer a marginal saving for US buyers, but a big one for UK customers. It's the clear choice if value is a top priority.
Verdict
The Bose QuietComfort Ultra Headphones offer grade A sound from a name you can trust. They can compete with the quality and crisp sound of the WH-1000XM5, which isn't an easy task. But because of the much lower price but still with great quality, the Sony remains our favourite.