The best smart outdoor security cameras – reviewed
Which one of these cams is your home's new gadget guardian?
Burglar life was easy when our only protectors were furry, four-legged security guards – but these days we can rig up our houses like Fort Knox.
Today's smart, outdoor cameras can do everything from sending live garden-cam feeds to your smartphone, to distinguishing between cars and rogue cats.
They come in all shapes and sizes too. From the floodlight-armed Presence to flexible, magnetic offerings from the likes of Canary and Netgear, we've put our current favourites in a four-way battle to become our Head of Home Security:
Nest Cam Outdoor (£179)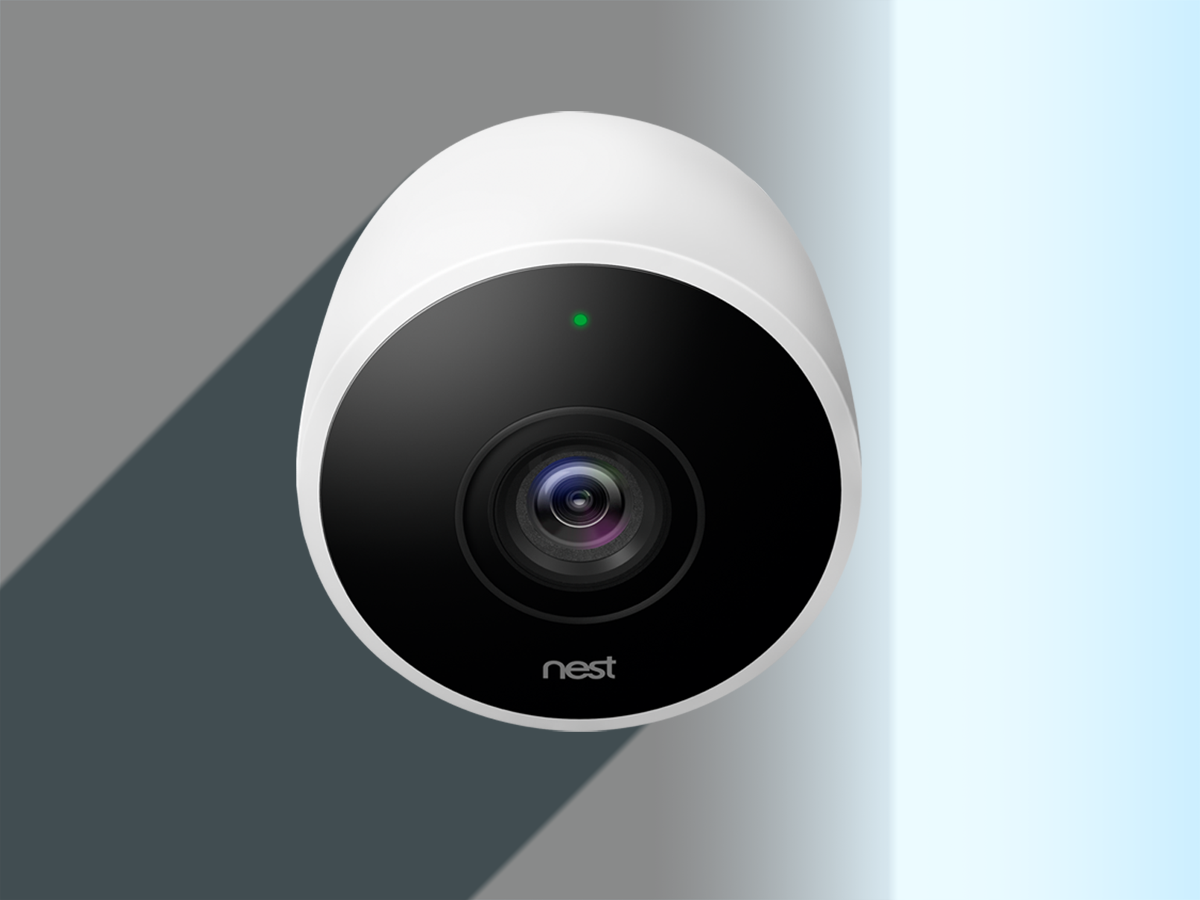 What's the story?
A beefier, bulkier Nest Cam that won't fry itself if you leave it out in the rain. With reinforced and weather-sealed cables, a comprehensive mounting kit, and easy-to-adjust magnetic pivot, it should be able to keep an eagle eye on your garden or garage without too much installation hassle.
Otherwise, it works almost identically to the vanilla Nest Cam: you set it up through your phone, hook it up to your Wi-Fi, and get alerts beamed right to your pocket whenever it spots something suspicious.
Any good?
There's no faulting the picture quality, which is crisp and detailed at night as well as during the day. The 1080p picture is sharp enough to recognise faces without having to Zoom and Enhance, CSI-style. The lengthy insulated cable should let you hook up the camera outside without having to buy extension cables, but it is a bit on the thick side – you'll need to do some drilling unless you've got an outside mains socket.
Like the indoor Nest Cam, you're only getting half the features unless you subscribe to the Nest Aware monthly plan. If you've got multiple cameras, this can get seriously expensive.
Stuff Says: ★★★★✩
It can withstand the elements, but you'll have to dig deep into your pocket to keep all of its best features
Tech specs
Dimensions: 72x72x89mm, Sensors: Motion, sound, VOC, Camera: 3MP, Recording time: Three hours (free), 7 days (£80 p/year), 30 days (£240 p/year), Battery life: mains-only Video: Full HD 1920x1080p, Field of view: 130°
Netatmo Presence (£250)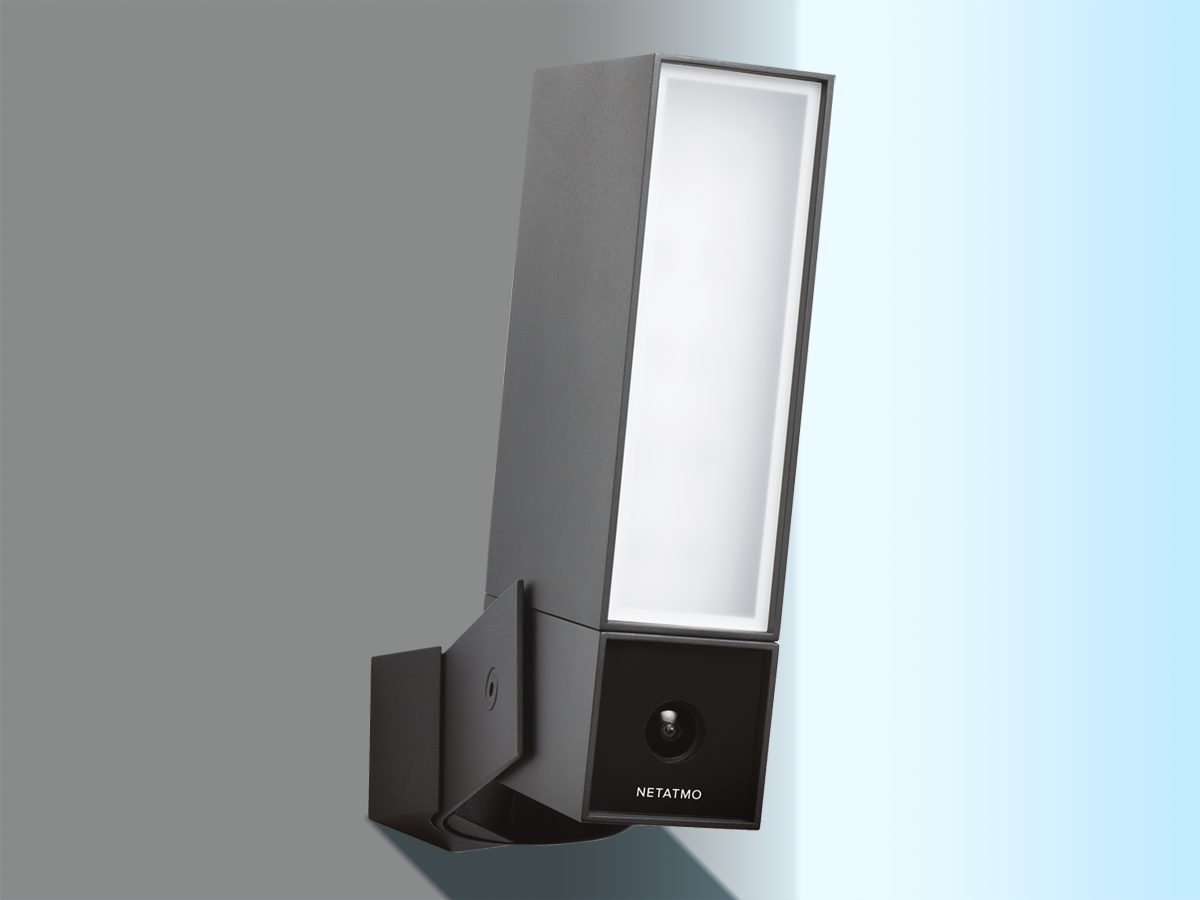 What's the story?
The Presence is Netatmo's all-seeing outdoor cam – it'll detect people, cars and even animals (rogue dogs, Mike Tyson's tiger, that kind of thing) and report back its findings to your iOS or Android device through the Netatmo Security app with footage of the loitering offender.
It replaces an existing outdoor light – and works as one in addition to being a camera – you just need to switch the wires over, making sure the Presence is in Wi-Fi range. If you don't already have an existing outdoor light you'll need a mains wire running outside, something you'll definitely need an electrician for.
Any good?
After the potentially tricky setup process, the Presence is a superlative spy. Its auto-detection features work, for the most part, brilliantly, picking up any motion and telling us via notification if a person or animal was seen.
We say for the most part because once it mistook a pigeon for a car – but only once. Using the app, you can create alert zones if you don't want every part of your garden under constant surveillance, which is a nice touch. You can also scroll through everything the camera has detected, viewing that footage at your will. And you can see a live view, natch.
Stuff Says: ★★★★✩
Impressive auto-detection features in a sleek, well-built design
Tech specs
Dimensions: 200x110x50mm, Sensors: Motion, night vision Camera: 4MP, Recording time: Local storage/Dropbox Battery life: mains-only Video: Full HD 1920x1080p, Field of view: 100°
Canary Flex ($199)
What's the story?
Security cameras can be fussy about where they live, but not the nomadic Flex. If you want to experiment with different vantage points, its range of mounts and weather-proof build could make it your match. Particularly if you already own the original, indoor Canary cam.
The Flex's pill-shaped form snaps into a wall-mountable, magnetic base, which lets you manually swivel it around to help find the right angle. It can be powered by mains or from its rechargeable battery (which lasts a couple of months), and there are a range of mounts (starting from $20) for mounting it on railings or in the garden.
It's only available in the US right now, but we're expecting the Flex to launch in the UK very soon.
Any good?
The Flex can't be beaten for simplicity. Screw the base to your wall, connect to your Wi-Fi, and you're up and running. Video quality is good enough for zooming in on any Feathers McGraws, even in night vision mode. And the app's geo-fencing means you can set it to down tools when you're home, only sending you alerts when you leave the house.
The app works particularly well when you have multiple Canary cameras, which you can flick between to watch live streams. You get 24 hours of saved clips for free, but will need to shell out £7.99 per month to boost this to 30 days.
The flipside to the Flex's simplicity is that it's not quite as techy as its rivals. It can't distinguish between types of moving object like the Netatmo Presence, and won't connect to the likes of IFTTT or Apple HomeKit. Without its Secure Mount (£30), it's also a bit vulnerable to being snatched by the thieves you're trying to foil. The Flex is technically capable of two-way audio, though, which Canary is planning to add soon.
Stuff says: ★★★★✩
A versatile, user-friendly garden cam, though others are smarter
Tech specs
Dimensions: 110.5×48.3mm, Sensors: Motion, night vision Camera: 4MP, Recording time: 24 hours (free), Battery life: two months (or mains power) Video: Full HD 1920x1080p, Field of view: 116°
Test winner: Netgear Arlo Pro (£299)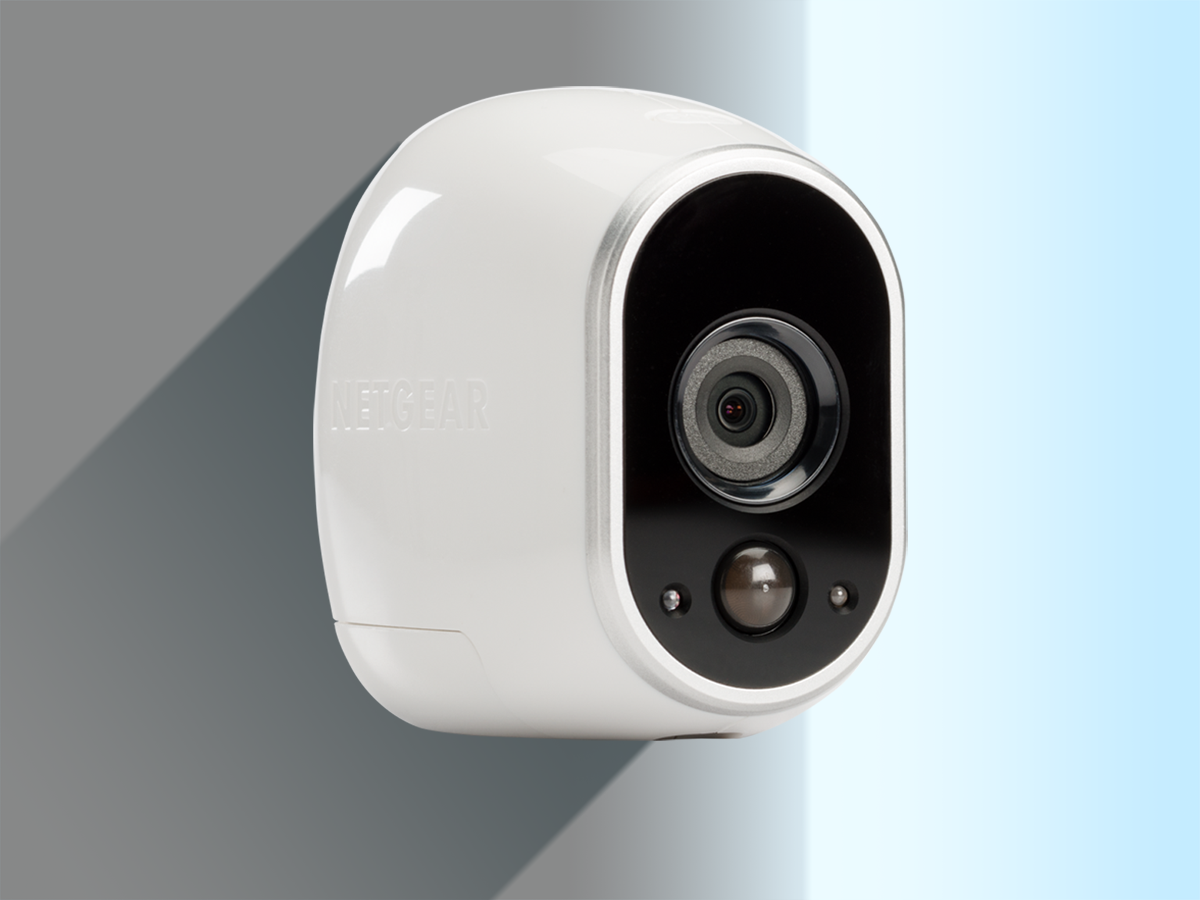 What's the story?
A good outdoor security system needs to be lots of things: stealthy enough to lurk quietly out of site wherever you position it; hardy enough to withstand whatever the elements might throw at it; smart enough to monitor its surroundings and report back swiftly. In short, to do things properly, you need to hire Chuck Norris.
Unfortunately, Chuck doesn't come cheap even these days, so you're probably better of going for a Netgear Arlo Pro. This little white camera is weatherproof, wireless and battery-powered, records in 720p HD and comes with seven days of rolling video stored in the cloud for free. Which, now that we think of it, is probably more than Chuck can manage.
Any good?
The Pro is excellent in most regards. It's super-easy to set up and has a robust Wi-Fi connection; I positioned mine in the garden some 50ft away from the router and it never lost signal. The lack of wires is a big bonus, and the rechargeable battery still had 100% charge four days in.
As a camera, it's pretty good. No full HD, but the night vision mode worked well and it has a nice, wide 130-degree view. It's not as smart as some rivals, but geofencing is easy to set up and there's IFTTT integration so you can hook it up to other smart things such as Philips Hue and Amazon Alexa. This all helps to make it our favourite all-round security cam.
Stuff says: ★★★★★
A good home cam that becomes a great one outdoors. Your garden shed has never been so secure
Tech specs
Dimensions: 79.3×48.6×70.5mm, Sensors: Motion, sound, night vision Camera: 1MP CMOS, Recording time: 7 days (free), 30 days (£6.49 p/month), 60 days (£9.99 p/month) Battery life: Four to six months Video: Full HD 1920x1080p, Field of view: 130°