Best outdoor TV 2023: top weatherproof screens for fun in the sun
The ultimate screens for outdoor summer entertainment. Bring on Wimbledon.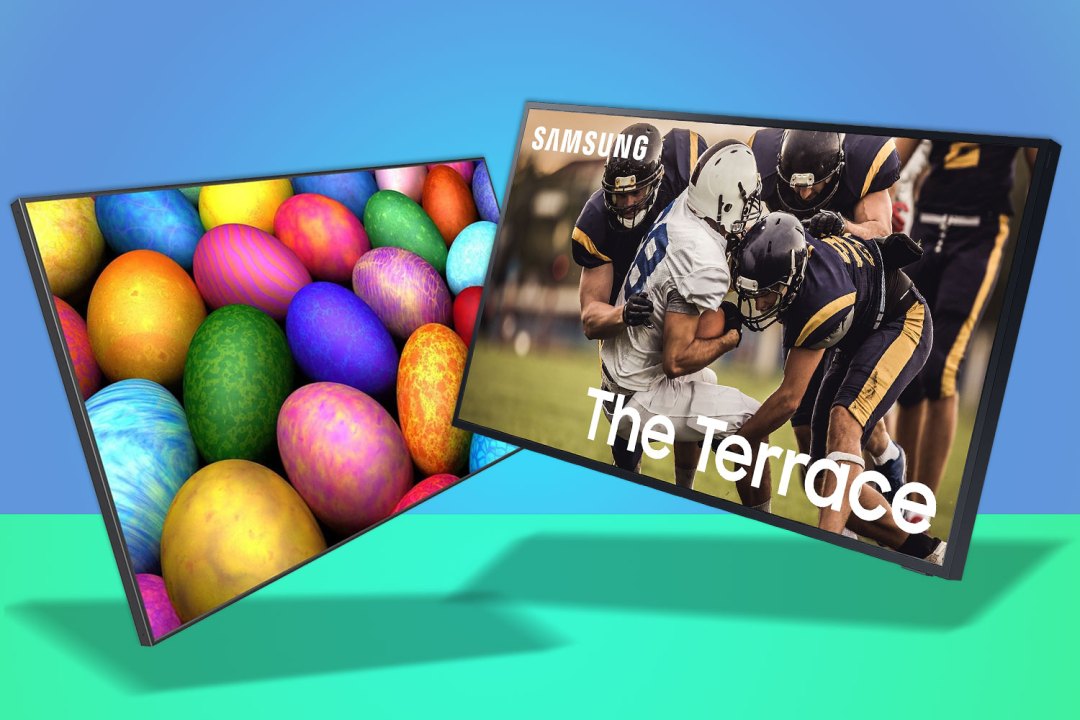 Looking for the best outdoor TV? You're in the right place. While perhaps a niche product segment, outdoor TVs definitely have their perks. If you're the type to worship the sun all summer long, then why not enjoy all of your favourite entertainment while basking in some rays, with an ice-cold cocktail thrown in for good measure? Convinced? Thought so.
We've taken some of the hassle out of choosing the best outdoor TV to buy, because we can. But before we crack on, it's worth pointing out that despite offering varying levels of weather/water/dust resistance, you should still provide some form of shelter, like an awning or roof. Shrugging off rain is one thing, but taking a battering from a ferocious hailstorm, is another game entirely. Play safe.
What's the best outdoor TV to buy today?
Before we jump into the full list of the best outdoor TVs, here's a quick look at our three top picks:
Related: These are the best 4K TVs
Our pick of all the best outdoor TVs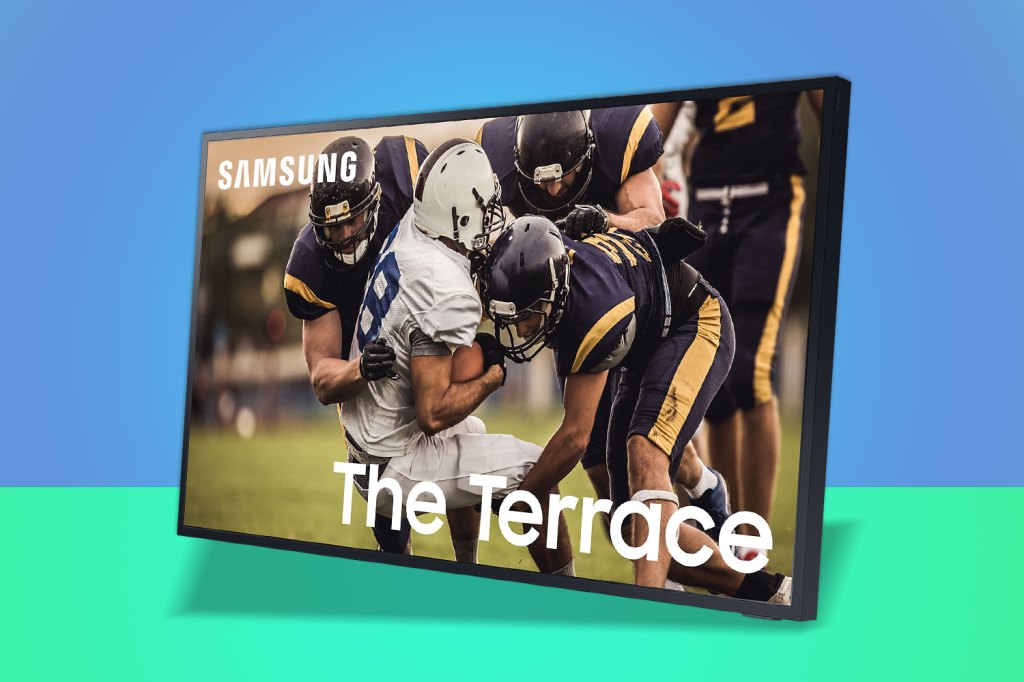 Samsung the Terrace
If you're looking for the absolute best outdoor TV in 2023, then the 4K Terrace from Samsung is, without a doubt, the clear winner. Not only is it backed by a familiar name, but its IP55 rating means it'll shrug off rain, snow, dust, insects, and heat.
Operating temperatures between -31 to 50℃ should cover practically all bases (apart from, perhaps, those in the Arctic or Sahara), while an eye-searingly bright QLED screen lets you enjoy content on even the sunniest of days. Naturally, it's got Samsung's formidable anti-reflective tech thrown in too, letting you focus on the action instead of your reflection (beautiful, as it is).
With an equally hardy remote and optional Alexa-laden weatherproof soundbar to help ensure premium sound in even the widest, open of spaces, this is the most premium outdoor TV experience around — and, fittingly, the priciest one too. Available in 55in, 65in, and 75in offerings.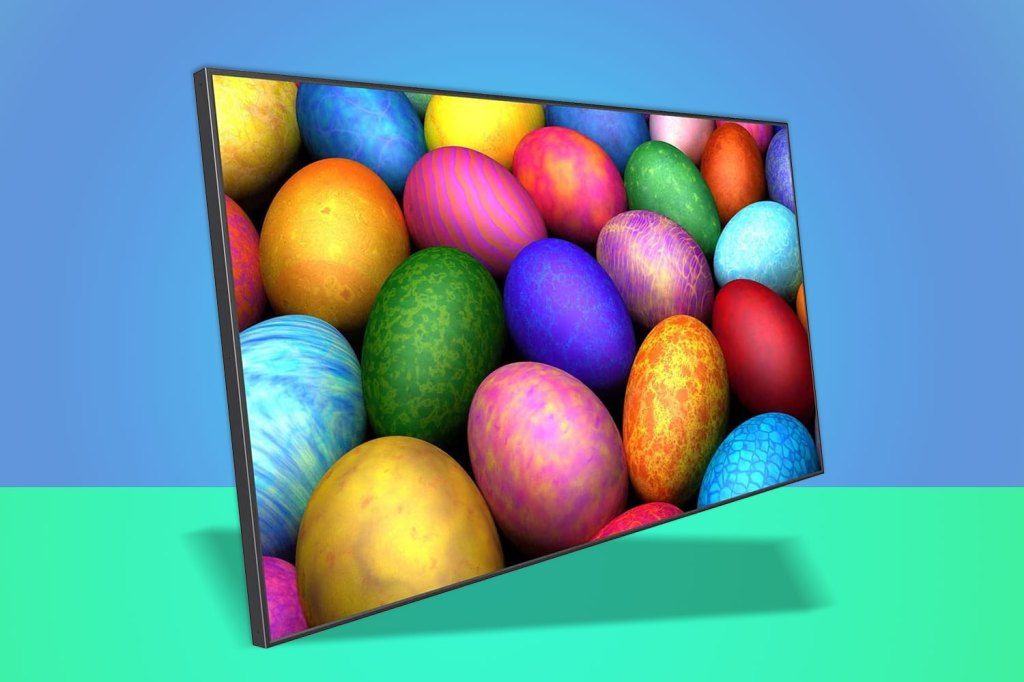 Kuvasong
Samsung's Terrace is, as far as we can tell, the only outdoor TV made by a well-known manufacturer. That's not to say the rest are rubbish, mind. Take this 4K 55in example from Kuvasong. Cover song? Kuvasong.
Name aside, you're getting quite a bit for your cash here, with a 40W soundbar and wall mount bracket included. Inundated with rave reviews — many of which praise its clear picture, high contrast, and sun-beating brightness — it's an option absolutely worth considering if you want to simply pick up everything you need in one go.
Tempted? Great. Just make sure it's situated in a covered area, as the manufacturer's guidelines don't recommend leaving it to face Mother Nature's full wrath unaided.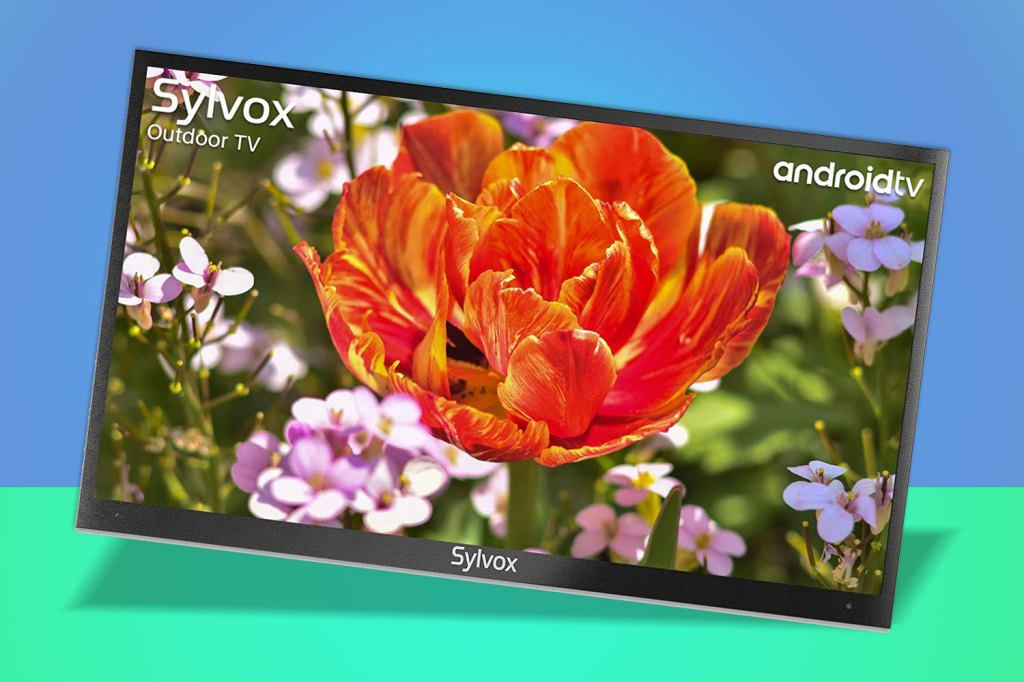 Sylvox
Available in 43in, 55in, and 65in flavours, Sylvox's 4K outdoor TV features a bright screen, Bluetooth, and dual waterproof speakers, including Android TV for full access to all your favourite apps and content.
Its IP55-rated all-metal shell makes it effectively dust, wind, and waterproof, though as with the other models on our list, it's advised you keep it under a suitably sheltered area.
A 30-day return window and one-year warranty offer extra piece of mind too, while a built-in voice assistant unlocks hands-free control — perfect for hot tub enjoyers.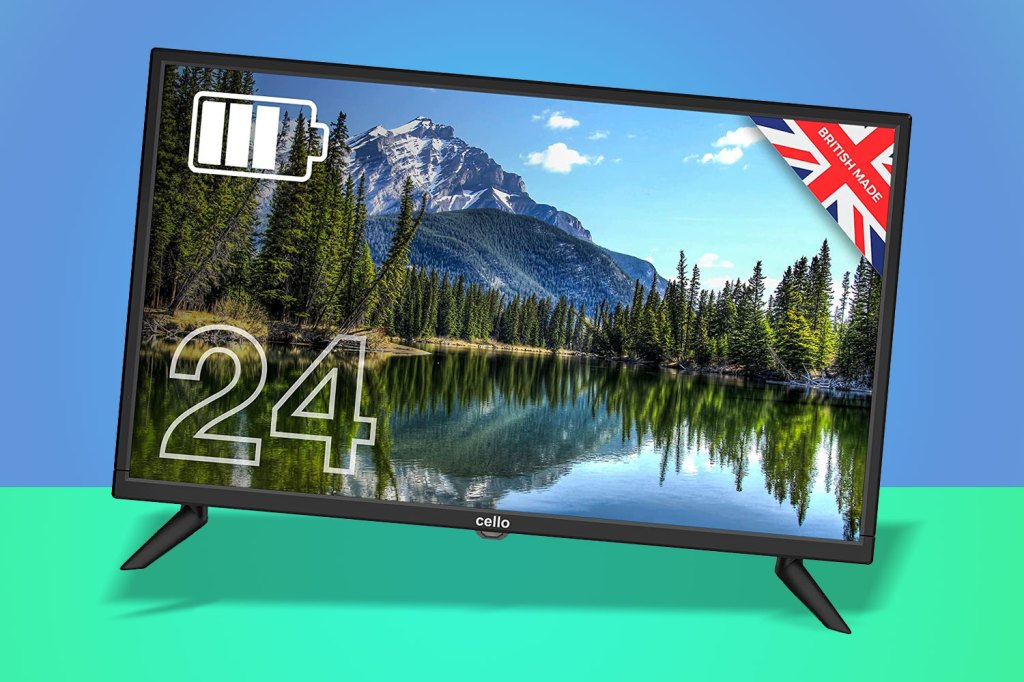 Cello
The cheapest pick on our list by a vast, vast margin, Cello's dinky 24in TV won't win you over with a giant screen. Not will its lack of any weatherproofing. So why's it here?
Well, extremely affordable price aside, this clever little screen has a built-in rechargeable battery which offers up to 10 hours of playback in between charges.
This makes it an ideal choice for dry days where you can easily carry it outside, without worrying about plug sockets and cables. With a built-in satellite and Freeview tuner, it's perfect for avid campers too. Just make sure it's in enough shade for a clear picture, and don't forget to bolster it with some of the best Bluetooth speakers or wireless speakers for a better sound experience.